20 best Gospel artists and singers ever
Music is wide and varied, no doubt. Ranging from Gospel to R&B or hip hop to reggae and so on, depending on your preference, there are always talented and renowned artists who fit so well there and are always willing to entertain you. Given the long row of artists that rock the entertainment world, we narrow down our focus to Gospel music and in this article, you will get to know the best Gospel artists that make so many impacts in their home countries and the world at large.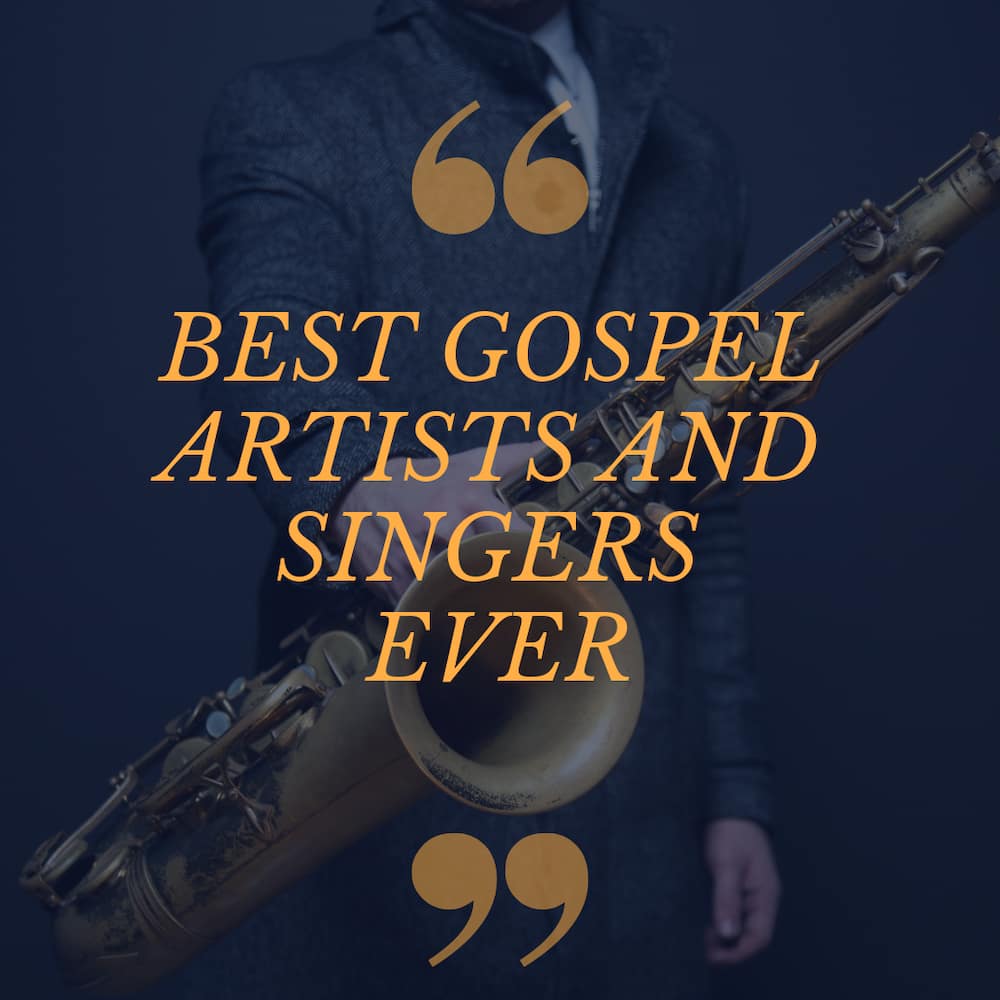 There are lots of singers who inspire their listeners so well. Irrespective of your current state of mind, these are people whom, by listening to their songs, encourage you to face whatever situations that you may be passing through. Check out a list of these singers who have been a blessing to the body of Christ across the world.
Best South African Gospel artists ever
It is not a gainsay that music is at the heart of South Africa, and with it, many artists have used it to promote the nation's colourful history. When you talk of quality praise and worship songs around the world, you would have hardly mentioned three to four South African music artists. In this section, you will get to find out notable Gospel artists in South Africa who are making waves with the professional use of their gifts to the glory of God.
READ ALSO: 10 best Benjamin Dube songs 2018-2019
1. Benjamin Dube
Born on the 23rd of January, 1962 in the city of Johannesburg, South Africa, Benjamin Dube has gone from cradle to become one of the most-celebrated Gospel artists in South Africa and the world as a whole. He is also one of the best Gospel musicians in Africa. However, he did not just rise to the limelight. It is known about Benjamin that while he was at the age of 9, he began to develop his love for music by learning how to play the guitar. By the time he became 11, he had already started playing the drums and bass guitar.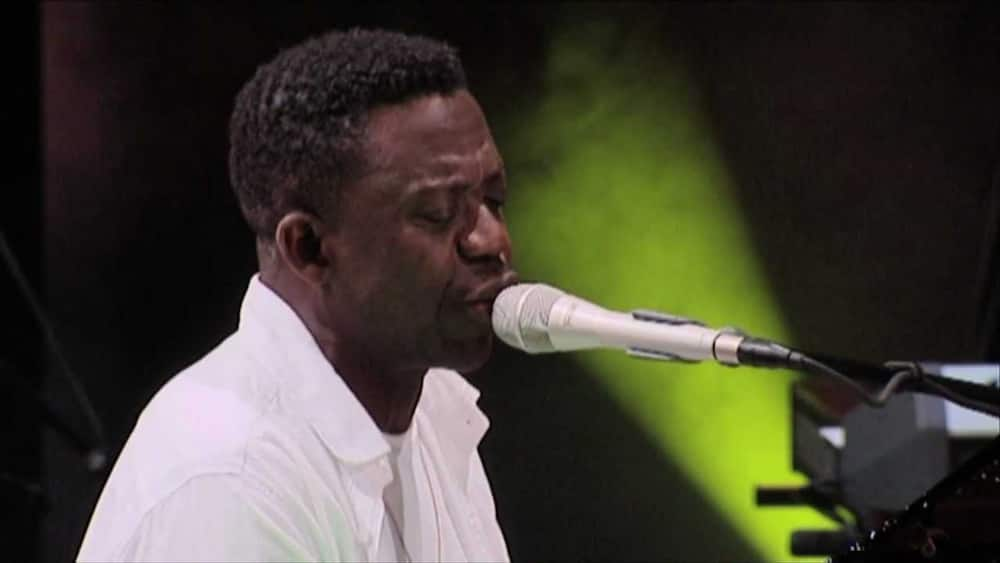 Besides, one major thing has really helped him is the family he came from. At that very tender age, Benjamin's mother, Grace, would call all of the children and teach them how to sing and harmonise. Since he began his music career, the pastor of High Praise Centre Benjamin Dube has released a lot of albums with many of the tracks ranking so well. Some of the best-ranked songs include Yebo Linamandla, Elshadai medley, and Ngiyakuthanda.
2. Winnie Mashaba
As a multi-award-winning South African Gospel music artist and TV presenter, Winnie Mashaba is a woman with a humble background that was born on April 1st, 1981 in Kgoši Phasha Steelpoort, South Africa. After dropping out shortly after she passed Grade 11 in 1998 from Mashupje High School, she pursued her passion for music. Winnie's debut album, Exodus 20, was released in 2000, which brought her to the limelight. The record went on to sell 25,000 copies and reached gold status.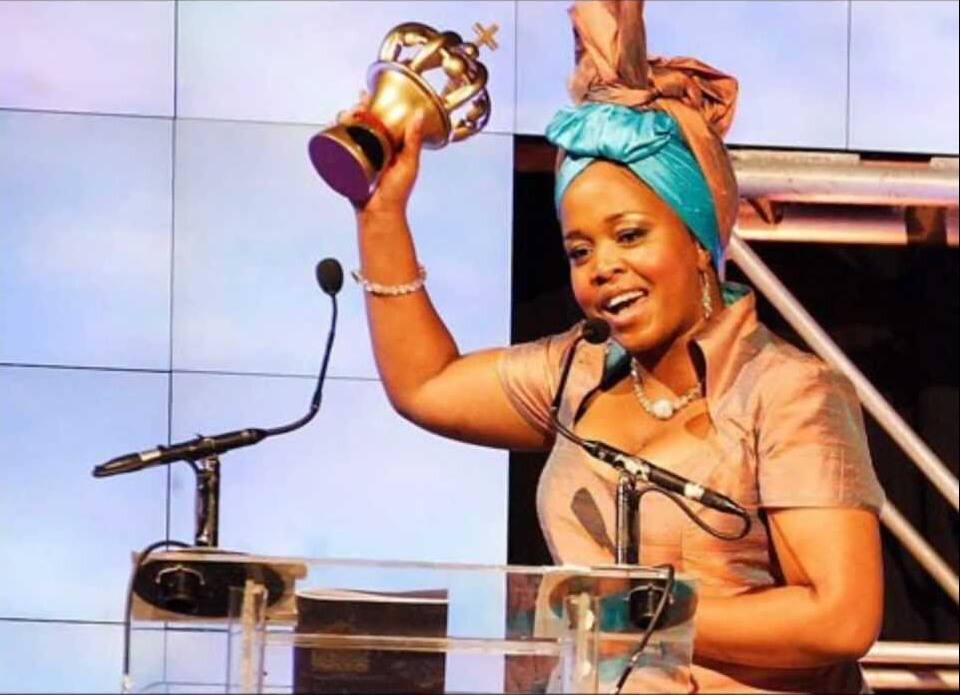 Since her music ministry started, Winnie Mashaba songs have gotten her nominations for several awards such as South African Music Awards (SAMA), Metro FM Music Awards, and South African Gospel Awards. At the Crown Gospel Awards in 2010, she was named as the Best Female Artist, and in 2017, she was given a TV presenting role on Dumisa.
3. Rebecca Malope
Professionally known as Dr Rebecca Malope, Batsogile Lovederia Malope is one of the best South African Gospel singers that have impacted the world with their singing talents so far. She was named as 'the African Queen of Gospel'. With a music career spanning for over three decades, Dr Rebecca Malope has sold not less than 10 million albums across the globe which landed her as one of the most prominent selling Gospel artists of all time.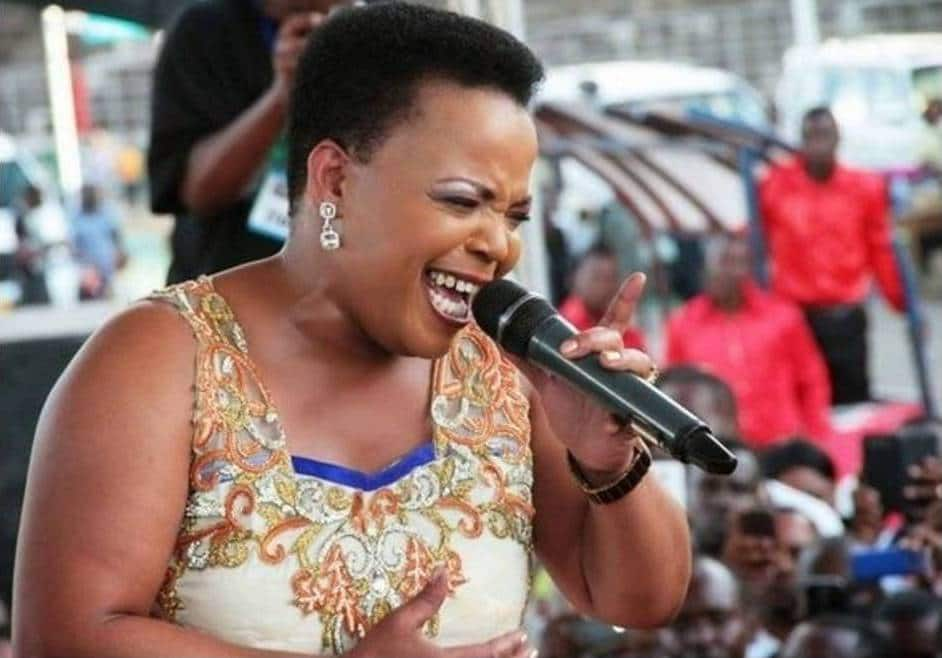 However, her glory is never left without a story. After she was born in 1968 in Lekazi, because of an illness that doctors pronounced would deprive her of walking on her own, she was confined to a wheelchair. While she was still very tender, Rebecca would sing hymns in the local church with her sisters before she joined a group that brought her to Johannesburg in 1984.
Best African Gospel artists ever
4. Sinach
Sinach has helped to reshapen Nigeria's Gospel music industry with her dynamic gift of worship and praise. Fully known as Osinachi Joseph (nee Kalu), Sinach is a songwriter, Gospel music singer, as well as a Senior worship leader at Believers' Loveworld International. Quite a number of her songs are hit songs and a few of them include "Great Are You Lord", "I Know Who I Am", "This Is my Season", and "Simply Devoted".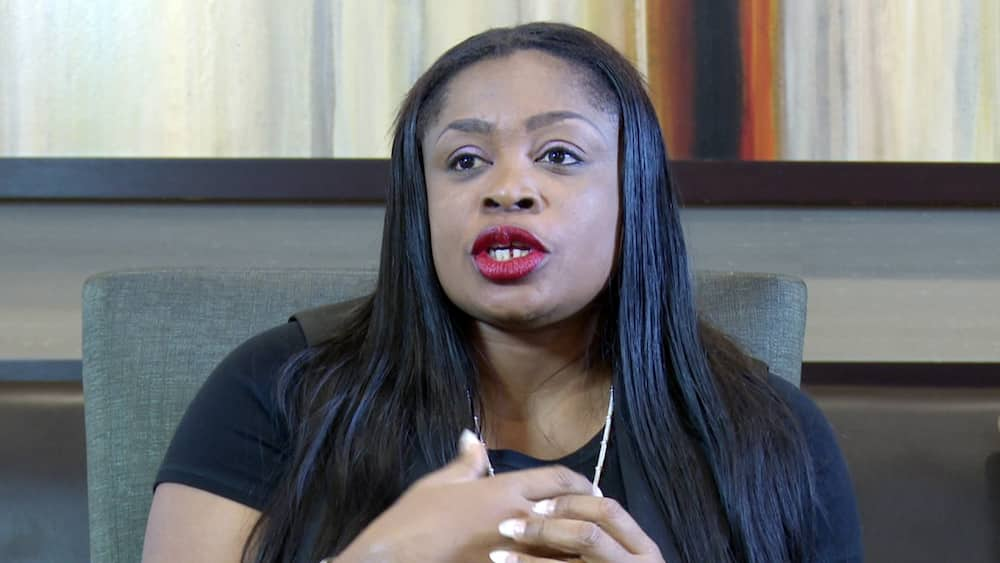 As the second daughter of seven children, she began singing to for friends and family in 1999 while she was still working as a staff member and chorister in Christ Embassy. She was the first to receive the LIMA Songwriter of the Decade Award in 2016 which was in recognition of her exceptional contribution to Gospel music.
READ ALSO: List of all Tasha Cobbs songs
5. Frank Edwards
Frank Edwards is one of the young Gospel musicians of our time who enjoys grace as an early riser. Also known as Richboy, he was born on July 22nd, 1990 and since, he has developed his love for music by becoming not just a Nigerian Gospel singer but also a multi-instrumentalist, songwriter, music producer and philanthropist. He is a Gospel/Inspirational musician whose songs cut across various genres including Electronic, Afro Pop, Classical, Hip Hop/Rap, and Rock. Some of his tracks that are sung by his fans are Mma Mma, You Too Dey Bless Me, Oghene Doh, Omemma, and I See Him.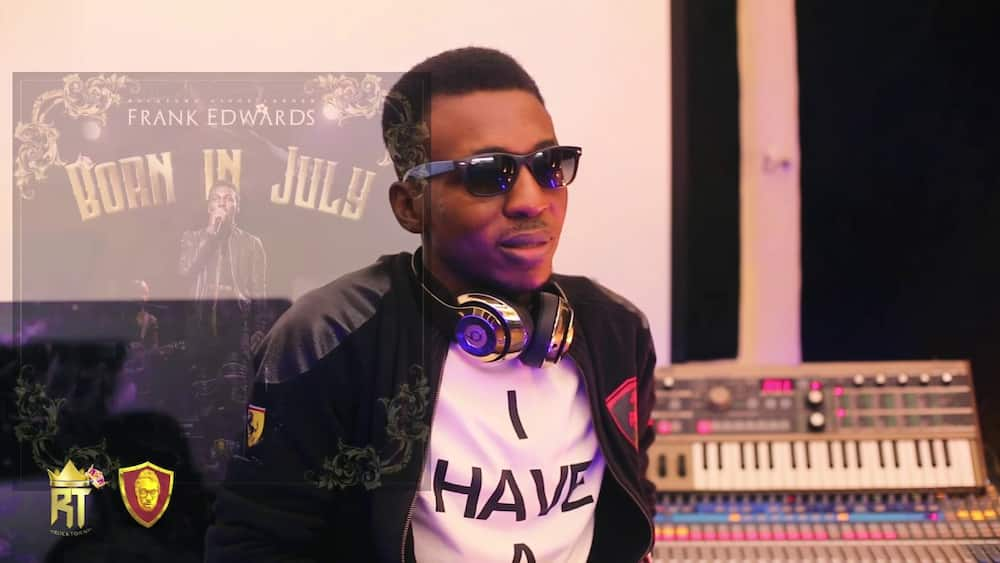 Famous female Gospel singers of all time
6. Whitney Houston
Whitney Elizabeth Houston is one of the music legends that the world will always remember because of the major impact that she made in shaping the Gospel music industry during her days on earth. Born on August 9th, 1963, Whitney has been cited by Guinness World Records as the female artist of all time with the highest number of awards. She also remains one of the best-selling music artists of all time as she sold 200 million records worldwide.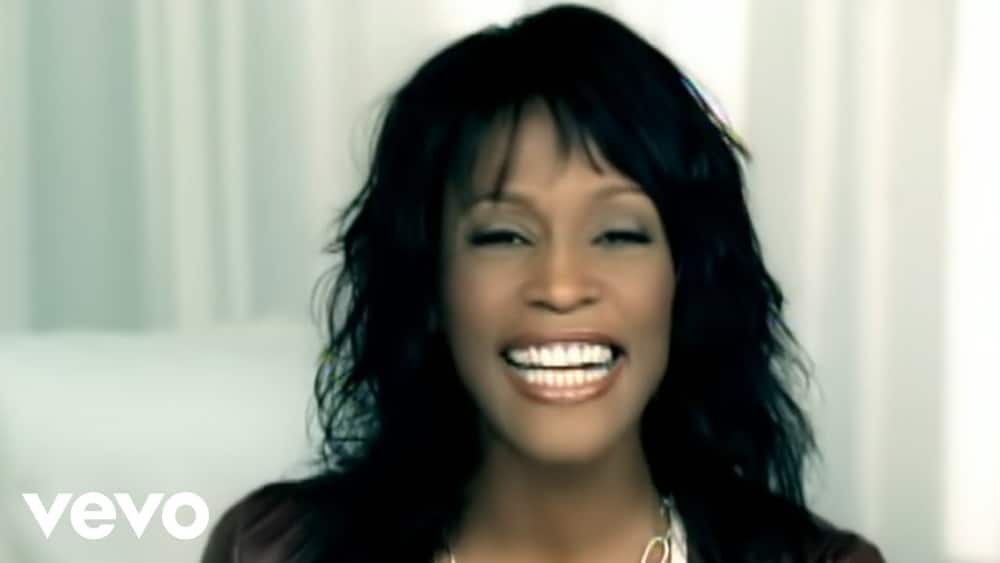 Her passion for singing started while she was a child, and at that time, she sang in church and then emerged as a background vocalist when she was still in high school. At the age of 19, she signed to a label under Arista Records chairman Clive Davis's guidance. The first two studio albums that she released in 1985 and 1987 got to number one on the Billboard 200 in the US and two out of the world's best-selling albums of all time.
7. Karen Clark Sheard
Born on November 15th, 1960, Karen Valencia Clark-Sheard is an American singer, musician, and songwriter. She began her singing career by teaming up as one of The Clark Sisters. Her rise to fame began when she recorded her solo album Finally Karen during the break season of the Clark Sisters. The album landed as one of the most successful gospel albums of 1998 and won her a Soul Train Lady of Soul Award for Best Female Vocalist and a Grammy nomination for Best Contemporary Soul Gospel Album.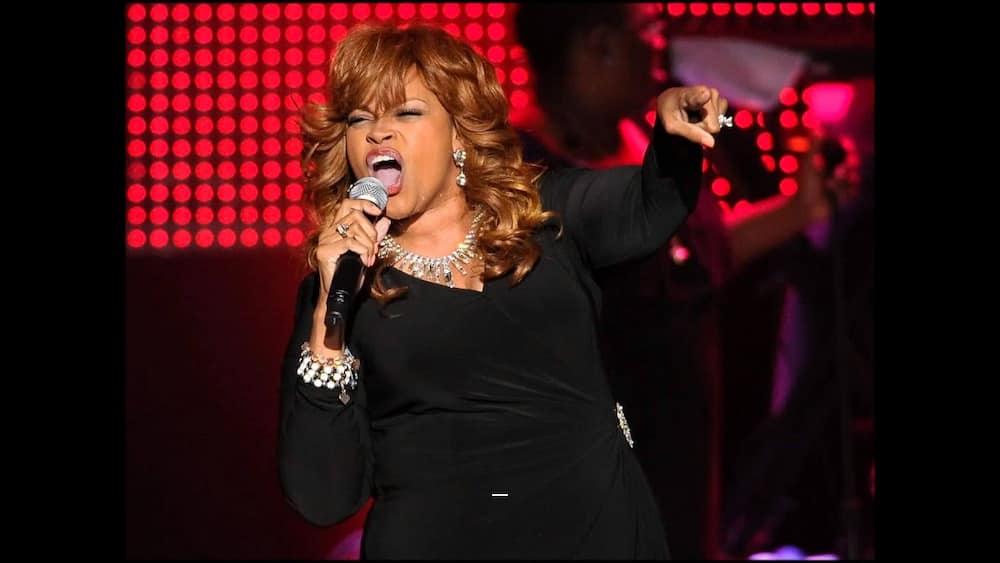 8. Shirley Caesar
Shirley Caesar is a multi-award-winning artist who has bagged twelve Grammy Awards besides Dove Awards and Stellar Awards. Also known as "The Queen of Gospel Music" and the "First Lady of Gospel Music", at the age of 12 in 1951, Shirley began recording on the Federal recording label. Shirley Ann Caesar-Williams was born on October 13th, 1938, and since she started her career in music, she has released more than forty albums.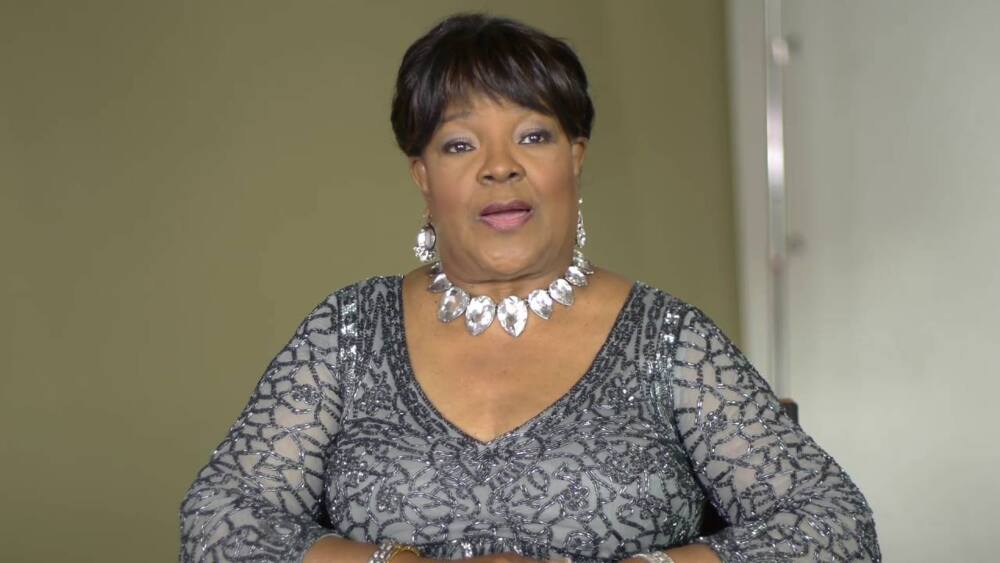 READ ALSO: List of all Shekhinah songs ranked
9. Amy Grant
Amy Lee Grant is one of the recording-breaking singers that the world has ever known. As an American singer, musician, songwriter, author and media personality, she was born on November 25th, 1960. After her successful crossover to pop music as a contemporary Christian musician, she was named as "The Queen of Christian Pop". As of 2009, her albums have sold well over 30 million worldwide". She rose to fame since she was a teenager after making her debut during the 1980s with hit songs like "El Shaddai" and "Father's Eyes".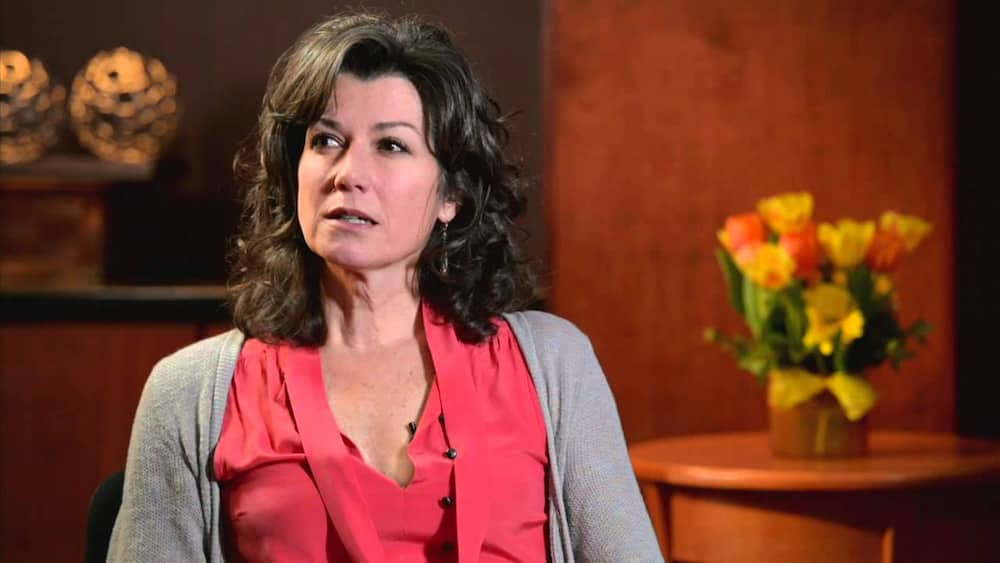 10. Mahalia Jackson
Among the best Gospel singers that cannot be forgotten is Mahalia Jackson. The 71-year-old American singer was born on October 26th, 1911 and lived through until January 27th, 1972. Until her death, she was known as the world's first major Gospel performer who also possessed a powerful contralto voice. Also, she was named "The Queen of Gospel", and according to Harry Belafonte, she was "the single most powerful black woman in the United States". During her career, she released about 30 albums.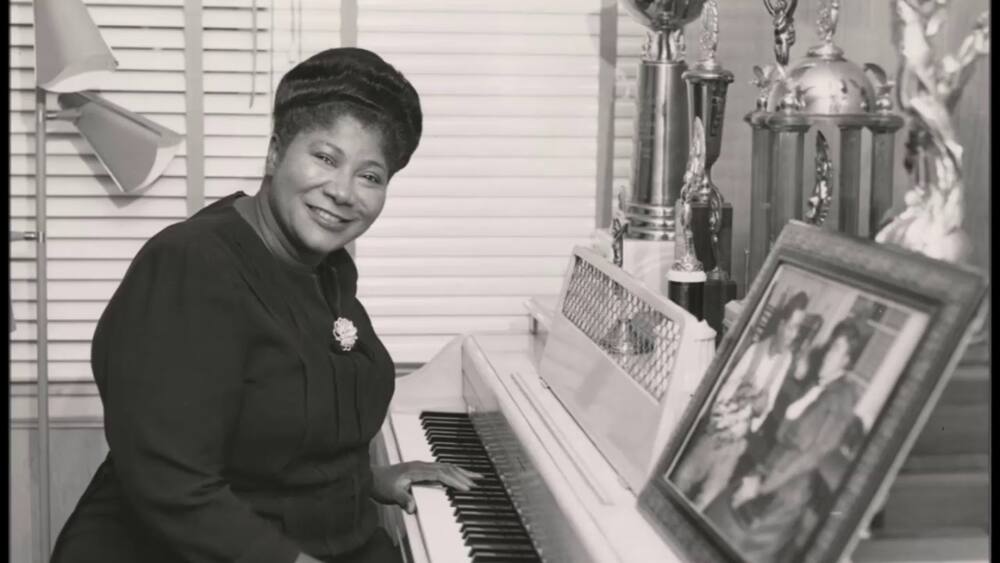 Contemporary Gospel artists
11. Kirk Franklin
Kirk Franklin is one of the fantastic Gospel musicians of our time who has walked his way to the top as one of the best Gospel singers of our time. As an American musician, songwriter, singer, author, and choir director, he has led major urban contemporary Gospel choirs like those of One Nation Crew (1NC), God's Property, and The Family. Born on January 26th, 1970, Kirk Dewayne Franklin has been decorated with several multiple awards which include thirteen Grammy Awards.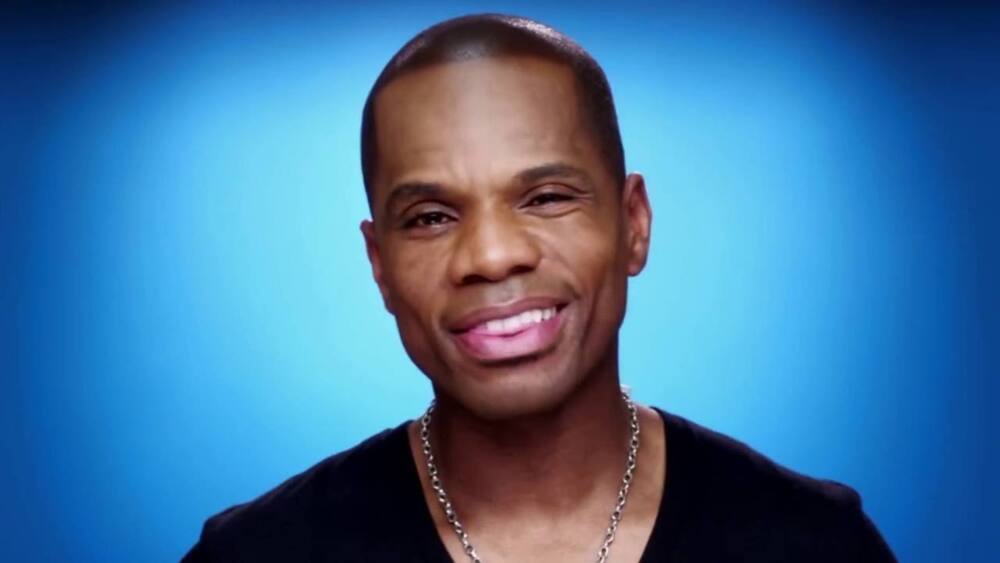 12. Yolanda Adams
Yolanda Yvette Adams is one of the well-celebrated Gospel singers. Born on August 27th, 1961, the American record producer, former radio host and actress was born in Houston, Texas. After she graduated from Texas Southern University, she started her career as a schoolteacher before she gave up on it for full-time performance as a lead singer with Houston's Southeast Inspirational Choir. As at September 2009, her albums have sold 4.5 million in the United States and about 8 million albums worldwide based on SoundScan report. Then, she is also named as the "Queen of Contemporary Gospel Music" as well as the "First Lady of Modern Gospel".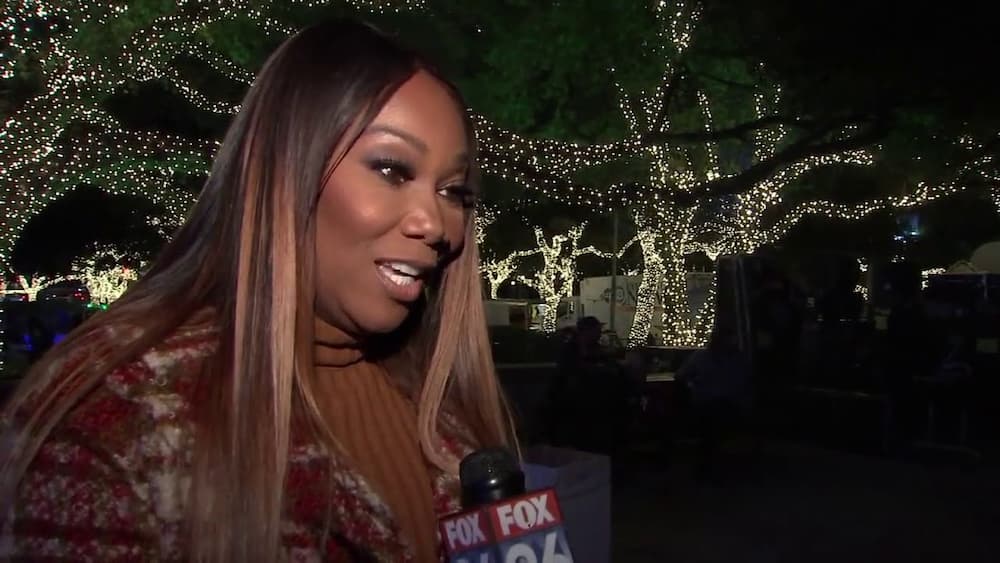 13. CeCe Winans
With the birth name Priscilla Marie Winans Love, CeCe Winans is one of the few singers that have earned themselves so much, and she is the most awarded female Gospel singer in the industry. The American Gospel singer was born on October 8th, 1964, and since she began her solo career with the release of the album Alone in His Presence in 1995, CeCe Winans's records have sold over 12 million worldwide. As of 2015, she has emerged as the best-selling female Gospel artist of all time. Based on the song that she released in 1995, it landed her a Grammy Award and two Dove Awards.
READ ALSO: Mzansi's top 10 radio hits of 2018 – who got the most airplay?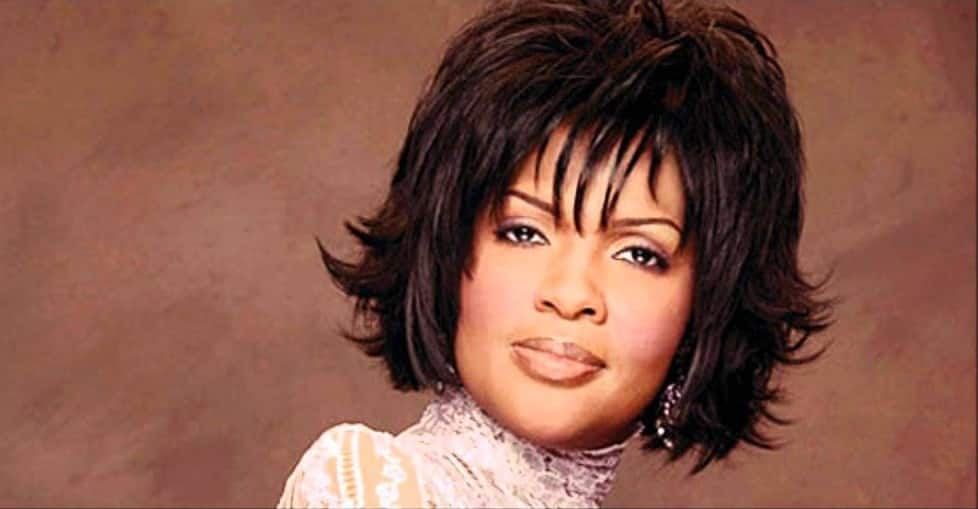 14. Marvin Sapp
Bishop Marvin Louis Sapp is an example of one who is made by grace. He is a Gospel music singer, songwriter and also the founder and senior pastor of Lighthouse Full Life Center Church. Sapp was born on January 28th, 1967, and he began a record-breaking solo career after he recorded with the group Commissioned in the 1990s. However, his singing career started in his teenage years where he sang with some Gospel groups and ensembles. One of Marvin Sapp album, Here I Am, which he recorded on October 16, 2009, became a hit album so that in Billboard's 54-year history of tracking album sales, Sapp became the all-time highest charting Gospel artist.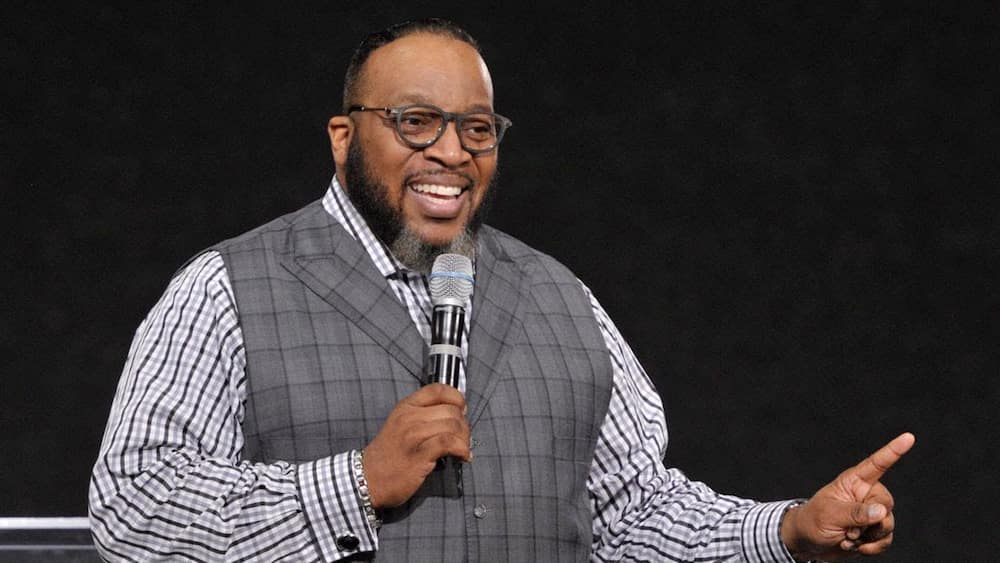 White Gospel singers
15. Tasha Cobbs
Tasha Cobbs is one of the renowned international artists to be reckoned with because of her major influence on the lives of her listeners across the globe. Born on July 7th, 1981, she began her music career at her father's church, Jesup New Life Ministries. It was from there that she took charge of the family's music ministry. Known as Natasha Tameika "Tasha" Cobbs Leonard, she is both a contemporary Gospel musician and songwriter who has received lots of accolades because of her songs. Tasha Cobbs began her solo music career in 2010 when she self-released an album called Smile which attracted the attention of EMI Gospel (now Motown Gospel). A number of her songs have been listed on two Billboard charts - the Billboard 200 and the Top Gospel Albums chart.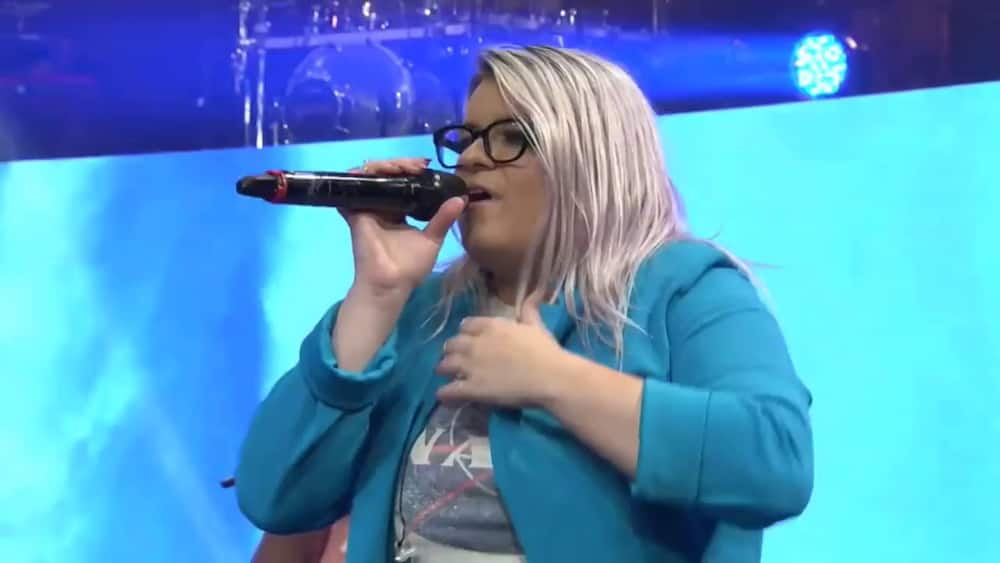 16. Don Moen
If you have ever listened to his songs, you will understand what quality and Spirit-inspired worship is all about. Born on June 29th, 1950, Donald James "Don" Moen is one of the world-leading songwriters, singers and even producers of Christian worship music. His songs have received Dove Awards six times out of eleven nominations. Then, his song, Give Thanks, has been certified Gold by the RIAA. Moen is said to be a pioneer of the modern Praise and Worship movement.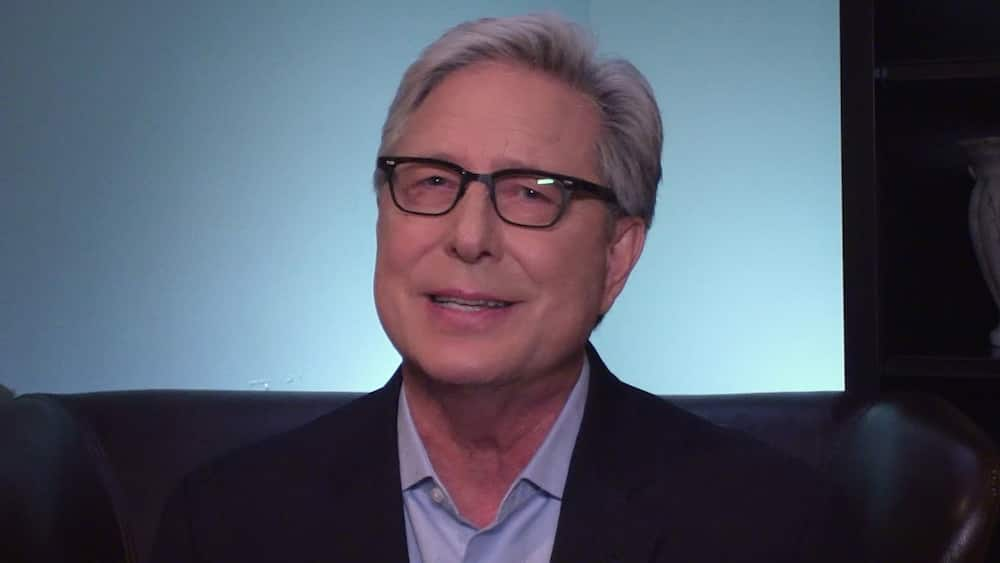 Black male Gospel singers ever
17. Hezekiah Walker
Hezekiah Walker is one of the dynamic Gospel musicians of our time. Born on December 24th, 1962, he has so many albums on Benson Records and Verity Records that have been released as Hezekiah Walker & The Love Fellowship Crusade Choir. He is also a pastor of Love Fellowship Tabernacle, a prominent megachurch that is based in Brooklyn New York. His group got nominated for an NAACP Image Award for Best Gospel Artist in 2001.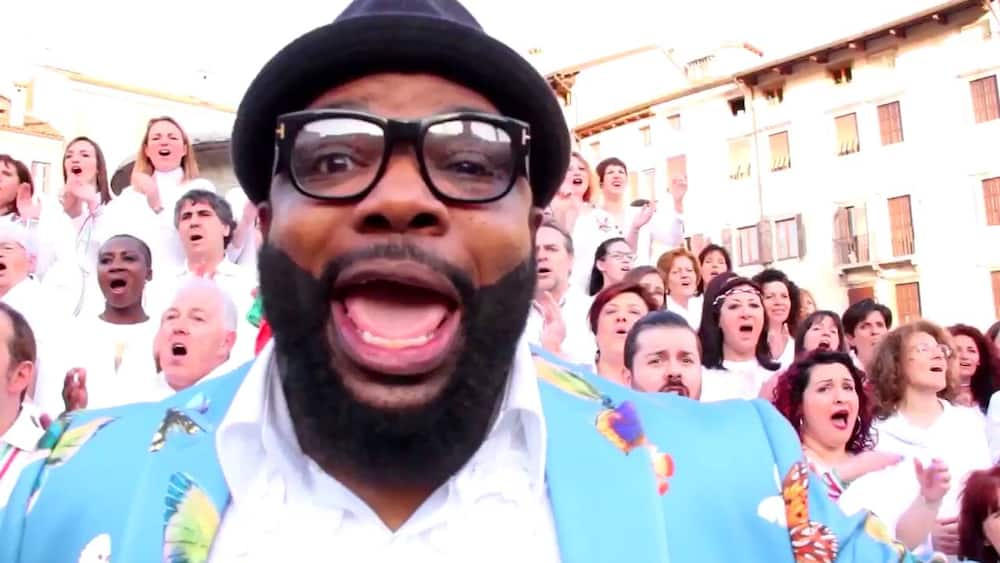 18. Fred Hammond
Fred Hammond is one of the praise & worship leaders who are highly popular and respected by all. The singer and record producer was born on December 27th, 1960. Fred Hammond is also a talented vocalist, songwriter and bassist. Millions of the albums of Fred have been sold, and he has also received multiple BET, Grammy, Image, Dove, N.A.A.C.P., Stellar, and GMWA Excellence Awards in his name. He has his label imprint known as Hammond Family Entertainment.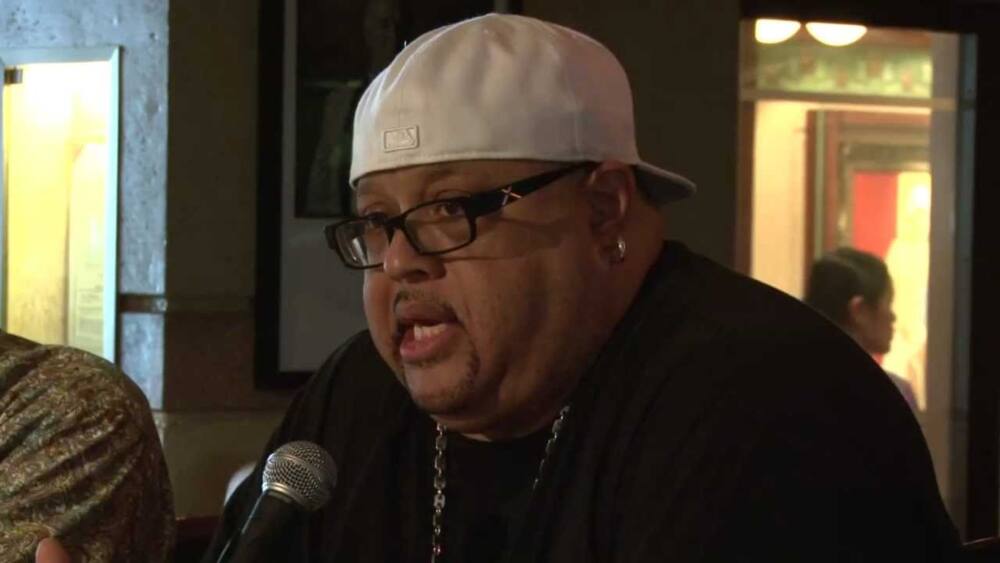 19. Donnie McClurkin
Donnie McClurkin is one of the black Gospel singers that have won the hearts of lots of Gospel music listeners all over the world. Born on November 9th, 1959, Donald Andrew "Donnie" McClurkin, Jr. is both an American singer and minister. Since he began his music career, he has received several awards including three Grammy Awards, two Soul Train Awards, ten Stellar Awards, one Dove Award, two BET Awards and one NAACP Image Awards. So far, Donnie is one of the top selling Gospel music artists with more than 10 million albums sold worldwide.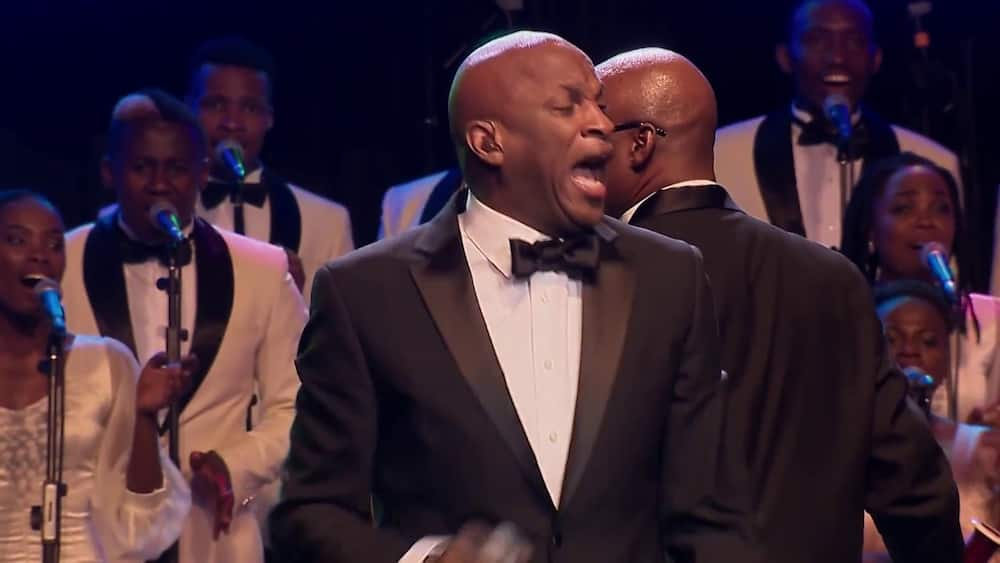 Raised with a rough background, he has experienced the good and the ugly sides of life. After two of his sisters dealt with substance abuse problems, the young McClurkin understood the importance of going to church, and by the time, he became a teenager, he founded McClurkin Singers, and afterwards, the New York Restoration Choir.
20. Deitrick Haddon
Among the few top black singers that the world cannot forget easily is Deitrick Haddon. Born on May 17th, 1973, Deitrick Vaughn Haddon dubs as a music producer, Gospel singer, pastor, songwriter and actor. He featured as one of the cast members in Preachers of L.A at the Oxygen's reality television show. The solo career that he launched in 2002 as a Christian R&B vocalist with the release of Lost and Found on Tyscot/Verity peaked No. 1 on Billboard's Top Gospel Charts.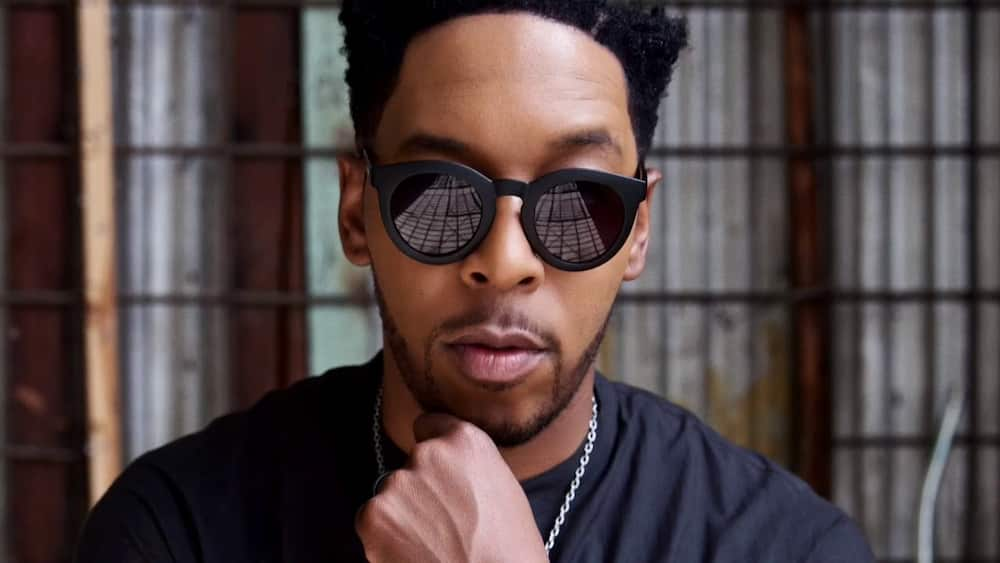 Now that you have known some of the best Gospel singers that have shaken the world with their gifts and written their names in the hall of fame, you can take time out to listen to their songs and see how much of God's grace that they carry. However, it is worth noting that you too can be like these singers and even better. To become a successful Gospel artist, you need to be passionate for music and to spend time in God's presence for inspirations.
READ ALSO: List of all Neil Diamond songs ranked
Source: Briefly.co.za