Halle Berry is the first African American to win an Academy Award for best actress. But before reaching the pinnacle of success, she was known to have faced and overcome adversity.
Halle was born in 1966 to Jerome Berry, an African American, and mother Judith, a Caucasian. Her father worked at a hospital as an attendant,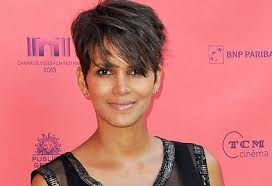 where he met her mother who was a psychiatric nurse at the time. The home where the Berry sisters were raised has been described as an abusive one caused by her father's heavy drinking habits. Her parents divorced when she was four and her mother was left to raise Halle and her sister alone.
Racism was never an issue during her formative years but moving to a racially mixed suburb when she was a teenager had changed her perspective. Halle did not only have to cope with having a broken family but she also suffered discrimination. When she attended Bedford High School, she felt that she stood out as a racial minority in her school. Her mother cleared up the uncertainty as most outsiders would consider Halle as an African American woman. "I'm white and you are black," was her mother's explanation. "What do you see when you look in the mirror? You see what everyone else sees. They don't know that you're biracial. They don't know who your mother is and they aren't going to care."
 Winning Attitude
Since that conversation, Halle developed a strong sense of pride about being black. Her mother's warnings on matters about race challenged her to work harder and be better than her peers to succeed. Despite many racist attacks thrown at her in school, she flourished as she became a high school cheerleader, honor society member, class president, newspaper editor, and prom queen.
Halle began competing in beauty contests in the 1980s. Her first win was as Miss Teen All-American in 1985. A year later, she went on to win the coveted title of Miss Ohio USA. She was a Miss USA runner-up and subsequently, the first African American to enter the Miss World contest.
Halle didn't win the Miss World title but she did walk away from that pageant with enough money to put herself through community college. She enrolled in Cuyahoga Community College in Cleveland but soon turned her attention to modeling and left college. While trying to find work in New York city, she ran out of money and was forced stay in a homeless shelter.
 Making a mark
Halle tried out for an acting role in Angels '88, an updated version 1970s TV series Charlie's Angels. Although she didn't get the part and the show never aired, she remained determined to pursue acting. As she never failed to keep her eyes on the goal, her road to stardom soon began when she landed a role as a brainy fashion model in ABC's comedy series Living Dolls. Impressed with her undeniable potential, Director Spike Lee offered her a role in his 1991 film Jungle Fever. This was her first movie role and the first major boost in her acting career. After this big break, Halle became unstoppable.
More substantial supporting roles followed, including The Last Boy Scout (1991), Boomerang (1992), The Flintstones (1994), Losing Isaiah (1995)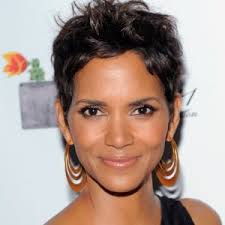 and Bulworth (1998). Her first major breakthrough was the critically acclaimed movie, Introducing Dorothy Dandridge (1999), for which she won an Emmy and a Golden Globe for Best Actress in a TV movie/ miniseries.
In March 2002, Halle became the first black woman to win the Academy Award for best actress. She also won a Screen Actors Guild Award for the film. Halle Berry's Academy win is so significant considering that majority of African Americans films have been disproportionately male. When Halle accepted the award, she paid homage to her ancestry by saying, "This moment is for Dorothy Dandridge, Lena Horne, Diahann Caroll. It's for the women that stand beside me, Jada Pinkett, Angella Bassett, Vivica Fox. And it's for every nameless, faceless woman of color that now has a chance because this door tonight has been opened." Her acceptance speech opened the eyes of many to the remarkable talents of her race.
Halle's career continues on the upswing. Her rise to success is as theatrical as the roles she plays in the movies. Being one of the biggest stars in show business could be a compensation for her initial rough experiences in life. Fighting against racism all her life, she is a woman whose personal triumph has transformed into a historic achievement.
Sources:
http://www.biography.com/people/halle-berry-9542339#early-film-career
http://www.people.com/people/halle_berry/biography/
http://www.aceshowbiz.com/celebrity/halle_berry/biography.html