Christopher Pennock Net Worth
Christopher Pennock Net Worth 2021, Age, Height, Relationships, Married, Dating, Family, Wiki Biography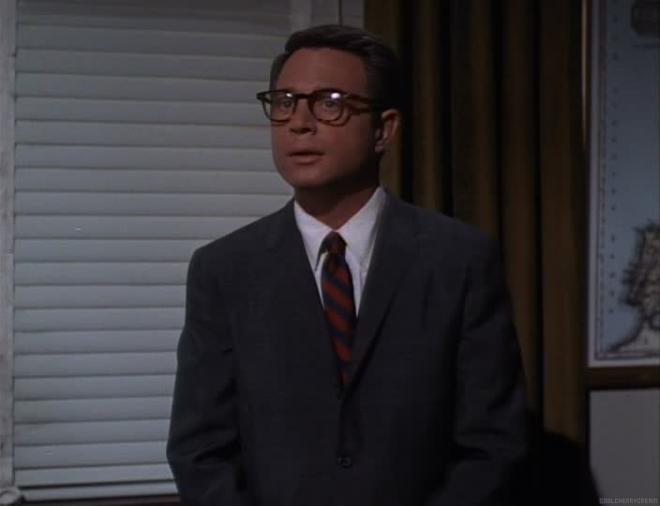 Christopher Pennock net worth is
$300,000
Christopher Pennock Wiki: Salary, Married, Wedding, Spouse, Family
Template:Multiple issuesChristopher
Pennock
(born June 7, 1944) is an American actor. He has been active for over forty years starring on and off Broadway, in repertory and experimental theater, and in dozens of films and television shows. He is best known for his long run on the cult T.V. show
Dark
Shadows
in the early 1970s.
Pennock
has appeared in over 50 guest starring roles on television from Melrose Place to General Hospital, as well as appearing in numerous films notably alongside Jessica Lange and Sam Shepard in the 1982 film Frances and in the award winning James Ivory film Savages. He is a lifetime member of the famed Actors Studio.
Pennock
has also written and illustrated a continuing comic books
series
about his experiences on the set of
Dark
Shadows
. He lives with his wife Lynn in Idyllwild, California. 
| | |
| --- | --- |
| Net Worth | $300,000 |
| Date Of Birth | June 7, 1944 |
| Place Of Birth | Jackson Hole, Wyoming, USA |
| Profession | Actor |
| Nicknames | Christopher Pennock, Pennock, Christopher |
| Star Sign | Gemini |
| # | Fact |
| --- | --- |
| 1 | Chris's wife, Lynn, was an extra on Charlie's Angels years before she met him. The show starred Kate Jackson (who was on Dark Shadows with Chris) and Jaclyn Smith (whose husband, Roger Davis, was also on Dark Shadows). |
Actor
| Title | Year | Status | Character |
| --- | --- | --- | --- |
| Afternoons with Lester | 2009 | Short | Wagner Sr. |
| High | 2009/I | | Tyler Sloan |
| Thoughts of a Dying Atheist | 2009 | Short | Osman Leon |
| Salesman | 2008 | Short | Gabe |
| 18 Minutes | 2005 | Short | Moses |
| Descent | 1999/II | Short | |
| Running Woman | 1998 | | Willaim Dayton |
| Silk Stalkings | 1995 | TV Series | Max Reynolds |
| Baywatch | 1994 | TV Series | Captain |
| Melrose Place | 1992-1993 | TV Series | Rusty |
| Caged in Paradiso | 1990 | | McHenry |
| Guiding Light | 1990 | TV Series | Justin Marler |
| Knots Landing | 1990 | TV Series | Professor |
| High Mountain Rangers | 1988 | TV Series | Larry Rassy |
| Simon & Simon | 1988 | TV Series | Sean Bracken |
| Houston Knights | 1987 | TV Series | |
| Hotel | 1987 | TV Series | Escort |
| The Young and the Restless | 1986 | TV Series | Steven Petrie |
| Riptide | 1986 | TV Series | Mark Edwards |
| Basic Training | 1985 | | Major Magnum |
| Dynasty | 1984 | TV Series | Lt. Dawes |
| The A-Team | 1984 | TV Series | Palin |
| Cagney & Lacey | 1983 | TV Series | Dortmunder |
| Frances | 1982 | | Dick Steele |
| Tucker's Witch | 1982 | TV Series | Frank Kopcheck |
| Moonlight | 1982 | TV Movie | Bob Smith |
| Strike Force | 1982 | TV Series | Shank |
| The Love Boat | 1981 | TV Series | Ray |
| The Women's Room | 1980 | TV Movie | Harley |
| California Suite | 1978 | | Policeman |
| The Court-Martial of George Armstrong Custer | 1977 | TV Movie | |
| The Great Texas Dynamite Chase | 1976 | | Jake (as Chris Pennock) |
| Savages | 1972 | | Hester |
| Cannon | 1971 | TV Series | Blake Nolan |
| Night of Dark Shadows | 1971 | | Gabriel Collins |
| Dark Shadows | 1970-1971 | TV Series | Gabriel Collins Jeb Hawkes Cyrus Longworth ... |
| Somerset | 1970 | TV Series | Dana Moore (1972-1973) |
| Seven Days Too Long | 1968 | | |
| Days of Our Lives | 1965 | TV Series | Joe Taylor (1978) |
| General Hospital | 1963 | TV Series | Mitch Williams (1979-1980) |
| The Night-Time Winds | 2017 | completed | McCray |
| Walter Tynan Will Now Take Your Questions | 2017 | pre-production | Walter Tynan |
| A Journey to a Journey | 2016 | | Dean Edgar G. Ulmer |
| The Job Interview | 2016 | Short | The Vampire |
| High | 2016 | TV Series | Tyler Sloan |
| Mr. Goode | 2016 | Short | Lenny |
| A Poem of Poe | 2015 | TV Short | Death |
| Theatre Fantastique | 2014 | TV Mini-Series | Zebulon Wolff / Mr. Stamp / Jacob Mahone / ... |
| Doctor Mabuse: Etiopomar | 2014 | | Professor Konratz |
| Lost on Purpose | 2013 | | Darren Williams |
| Posey | 2012 | Short | Errol Flynn |
| Legacy | 2010/II | | Dr. Richard Barron |
Self
| Title | Year | Status | Character |
| --- | --- | --- | --- |
| Diaries of Dr. Mabuse | 2015 | Video documentary | Himself |
| Dark Shadows: Behind the Scenes | 1991 | Video | Himself |
Known for movies