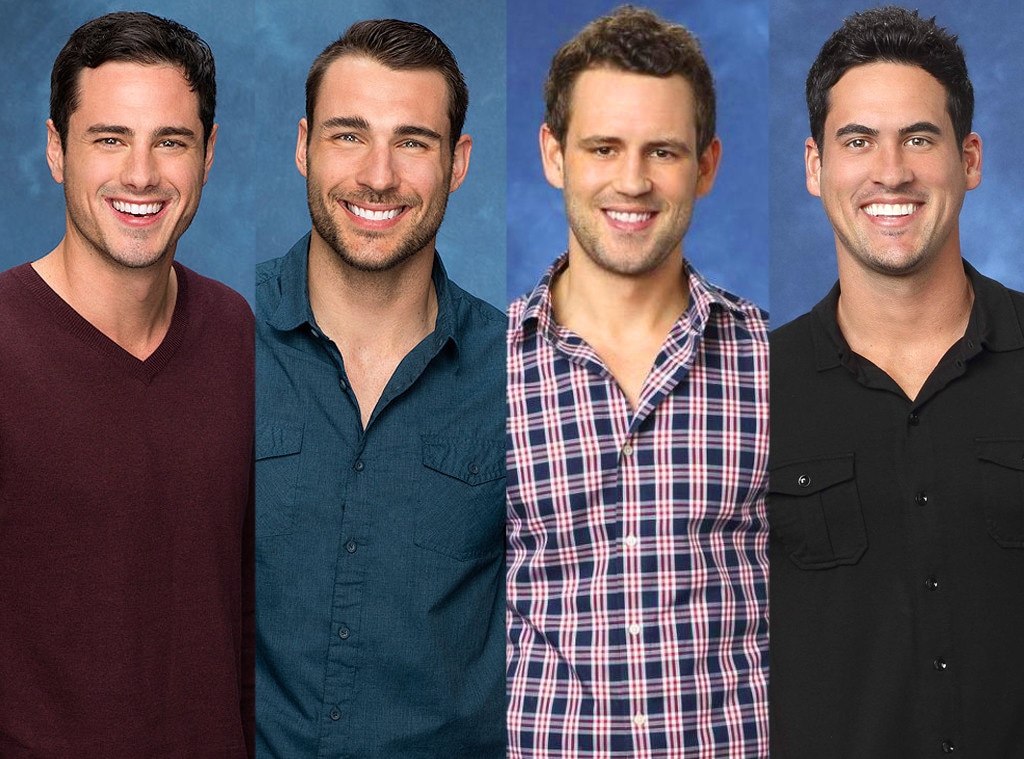 ABC
America, get ready to head to abc.com/casting. 
Ben Higgins, AKA actual angel, has just been named as the next Bachelor, and we could not be happier. 
The 26 year-old software salesman flew under the radar for the first few weeks this season, but he first shined when the guys were tasked with teaching sex ed to a group of children. 
As soon as Ben started likening himself to a sperm and told a romantic story about the sperm's journey to meet up with its perfect egg, we were sold. This was a sperm whose journey to find love was one we would be happy to watch for ten weeks next spring. 
The announcement was made by Chris Harrison, Ben himself, and a phone call from Amy Schumer (after a cruel, cruel Nick Viall fakeout) during tonight's episode of After Paradise, following the most recent episode of Bachelor in Paradise. 
After teasing that the new bachelor would be in the house throughout the entire show, Chris brought Nick out to ask if he was ready for the next stage of his life. For a second, we were confused, and our jaws were actually dropping, but then Chris simply thanked Nick for coming and brought out the real new Bachelor. 
"I'm 90% sure we just broke Twitter," Chris said. 
"It's incredible. I think people like me don't get opportunities like this," the ever-humble Ben said about his new gig. "I never would have thought this opportunity would be something I could have, but I'm excited. Everything leading up to this has been incredible." 
As incredible as it may be, Ben doesn't expect this to change him, because he's perfect in every way. 
"I don't know if you remember this, but you gave me some advice before I left," Ben said to Chris. "You said use this opportunity just to enhance the life you already have, and I've really tried to just keep things normal. The company I work for has been incredibly fair to me and allowed me to continue to work through all the craziness. I still wake up in the morning, I go to work, I go to church on Sundays, and I work out at lunch."
"Yes, there's things about life that has changed," he continued. "I'm a lot cooler on Instagram than I ever thought I'd be, but overall, things have been very normal in a weird way." 
The next very normal thing that happened was that Ben got a phone call from Amy Schumer, of course. 
"Ben, I am so excited for you, I hope you find love, do you want to have phone sex right now?" Amy said, because she's amazing, as was Ben's response to this proposal: 
"You have my number—call me later." 
Amy signed off with, "Find love, and then send some my way," and hopefully hung up the phone to submit her own application for Ben's season (we wish). 
ABC
Ben made it to the final three this past season, but was eliminated even after a sweet horseback-riding/donkey-feeding date that totally would have won us over. Kaitlyn didn't feel the same, however, and sent him packing. 
His elimination, however, may have been for the greater good, and as of now, America is thanking Kaitlyn for her somewhat questionable tastes in men.
"I had a great experience on the show, from beginning to end," Ben told us before the announcement was official. "Like I've said it, I have a good life, though. I have a job that is steady, I have a house in Denver and I have a great family...I think if the offer was on the table, there'd be things I'd have to consider and seriously consider those things." 
"Doing this experience, you come in skeptical and you walk out of the experience, I did at least, realizing it's a very real thing," he told us about his experience on The Bachelorette. "True emotions do evolve and it does give you the opportunity to meet somebody that you could potentially spend the rest of your life with."
Congratulations, Ben. And a similar congratulations to all of us, because next season is going to be fun. 
Watch: Ben Higgins Talks Tackling the Role of "The Bachelor"