Hockey Hall of Fame: Predicting the 2020 inductees
Which players and builders should be members of the Hockey Hall of Fame class of 2020?
On Wednesday, June 24, the Hockey Hall Of Fame will announce the inductees of its 2020 class. This year, there's a stacked ballot, so there's really no excuse to have less than eight players (four male hockey players, two female players, and two builders/refs) get in.
Who will be getting inducted in November? That's a tricky question. Here's a nearly full list of the candidates. First, let's take a look at the candidates who just missed my ballot.
Honorable Mentions
I'm very vocal about my feelings regarding Curtis Joseph. He should be in the Hockey Hall of Fame for two reasons. First of all, he was extremely good, and he was consistently extremely good. Secondly, the floor for goalies needs to be way more reasonable, and if Joseph gets in the Hockey Hall of Fame, he would set the floor at a reasonable, but not too low, level. Unfortunately, there's no room for him.
Patrik Elias will be a Hall of Famer one day. But with no major individual awards and great, but not elite, counting stats, it's hard to give him the nod in his first year. If this wasn't a loaded class, I'd be all for putting him in the Hall. But this is a loaded class.
Rod Brind'Amour should be in because if Guy Carbonneau's a Hall of Famer, I'd love to hear why Brind'Amour shouldn't be one. Multiple-time Selke Trophy winner who was also a very productive player. And he's a Stanley Cup champion. But again, this is a loaded class. Daniel Alfredsson should be in the Hall of Fame, but again, this is a stacked ballot.
Sergei Gonchar should probably be in the Hockey Hall of Fame, but just like Mogilny, he's going to suffer because the ballot is too darn deep. As far as women hockey players are concerned, Karyn Bye-Dietz has a really strong case, but it's not as strong as others. I think she gets in next year.
Ken Hitchcock is a very strong candidate as far as builders are concerned, but this year has two candidates who I think must get in. Also, the Hall of Fame is weird about coaches, so Hitchock's not getting in yet.
The Class
Jarome Iginla
Jarome Iginla was by far the easiest selection of my ballot. Not only is he the greatest black skater in NHL history, he's also one of the greatest scorers in NHL history. Iginla's 625 goals rank 16th all-time. He led the league in goals twice (2001-02 and 2003-04). Iginla probably should have won the Hart Trophy in 2002, but Jose Theodore won it instead. If it wasn't for Alex Ovechkin, Iginla would be known as the best goal scorer of the post-1995 lockout era.
Marian Hossa
First-ballot players rarely get in without relevant individual awards. But I think Marian Hossa is a special case. He helped the Chicago Blackhawks win three Stanley Cups. The thing is, Hossa spent his best years on other teams. He made it to five total Stanley Cup Finals. And it's a gosh darn shame Hossa never won a Selke Trophy because he was a pleasure to watch away from the puck.
Alexander Mogilny
It's time to put Alexander Mogilny in the Hall of Fame. He averaged over a point per game for his career and had some simply outstanding numbers. Moreover, Mogilny was the first Soviet player to defect from the USSR and play in the NHL.
He's a member of the Triple Gold Club (Stanley Cup champion, Olympic gold medal, and World Championship gold medal). Basically, Mogilny is Alfredsson except he actually won a Stanley Cup. And a Lady Byng Trophy too, but let's be honest, who cares about the Lady Byng? Once you consider his impact off the ice, you have to wonder why he's not in the Hall of Fame yet.
Boris Mikhailov
It's a tragedy Boris Mikhailov isn't in the Hockey Hall of Fame yet. He's best known for his days with the USSR hockey team. At the Winter Olympics, Mikhailov helped the Soviets win two gold medals (1972, 1976) and a silver medal (1980).
He was thrice the top goal scorer in the USSR's top professional hockey league and was named a Soviet All-Star eight times. Mikhailov was also the Soviet captain from 1972 to 1980. Hockey history fans might remember his glorious performance at the 1979 Challenge Cup.
Kim St-Pierre
Few women goaltenders have the resume that Kim St-Pierre has put together. She helped Team Canada win three gold medals (2002, 2006, and 2010). St-Pierre also led Canada to nine World Championship medals (five gold and four silver).
She's also the second women's goaltender to face NHL players, as she participated in a Montreal Canadiens practice while Carey Price was sick. Though St-Pierre didn't get to play much professionally, she did quite well in the CWHL from 2007 to 2013.
Jennifer Botterill
Much like St-Pierre, Jennifer Botterill's resume is much too impressive to deny. She helped Canada win three gold medals and one silver medal at the Winter Olympics, as well as five gold medals and three silver medals at the World Championships.
Botterill was also one of the first stars of the CWHL, leading the league in scoring during the 2007-08 season. She was also named a first-team All-Star during the 2008-09 season. Botterill was a key part of Team Canada's early dominance in women's hockey at the Winter Olympics.
Viktor Tikhonov
It's disgraceful Viktor Tikhonov isn't in the Hockey Hall of Fame yet. Technically, he's in the IIHF Hall of Fame. But that's not the Hockey Hall of Fame. He's one of the greatest coaches in the history of hockey. Tikhonov deserves to be in the Hockey Hall of Fame.
He's most famous for coaching the Soviets (and later Russians) from 1977 to 1994. Tikhonov also coached CSKA Moscow to 12 straight Soviet titles.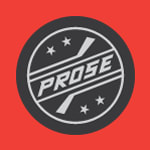 Marguerite Norris
This is long overdue. Marguerite Norris is best known as being the first female executive in NHL history, leading the Detroit Red Wings to two Stanley Cups in 1954 and 1955. Her term as an executive was short, but it was amazing.