Dow Jones (DJI)
of clients are net long. of clients are net short.
Note: Low and High figures are for the trading day.
The Dow Jones Industrial Average (DJIA) tracks the performance of 30 of the biggest companies in the US and is often used as a barometer for the overall performance of the country's equity markets. The Dow chart is a useful measure of US economic health. Follow the Dow Jones live with the real-time chart and view the latest Dow forecasts, news and analysis. Key pivot points and support and resistance will help you trade the Dow Jones today and into the future.
74% of retail CFD accounts lose money Trading forex carries a high level of risk
Indices Update: As of 21:00, these are your best and worst performers based on the London trading schedule: US 500: 0.00% FTSE 100: -0.80% Germany 40: -0.81% France 40: -0.86% Wall Street: -1.35% View the performance of all markets via https://www.dailyfx.com/forex-rates#indices https://t.co/AIQeJQ9rjz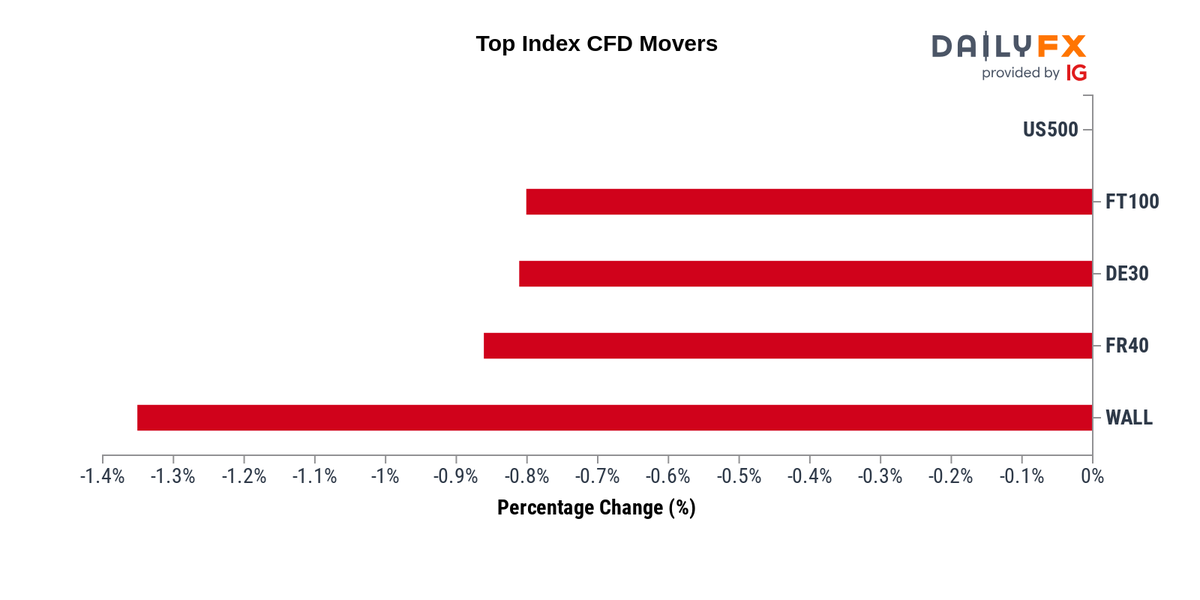 Indices Update: As of 19:00, these are your best and worst performers based on the London trading schedule: Germany 40: -0.36% FTSE 100: -0.40% France 40: -0.47% Wall Street: -0.60% US 500: -1.04% View the performance of all markets via https://www.dailyfx.com/forex-rates#indices https://t.co/1lvigcIzW2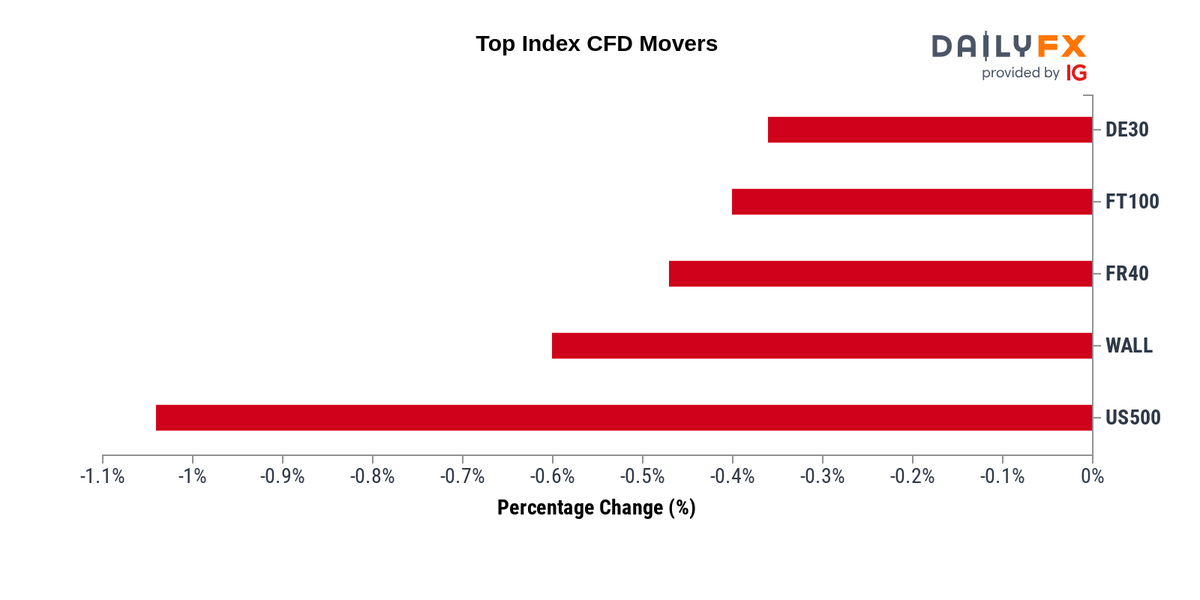 Indices Update: As of 17:00, these are your best and worst performers based on the London trading schedule: FTSE 100: -0.09% Germany 40: -0.10% Wall Street: -0.16% France 40: -0.23% US 500: -0.54% View the performance of all markets via https://www.dailyfx.com/forex-rates#indices https://t.co/q2jgpPesJv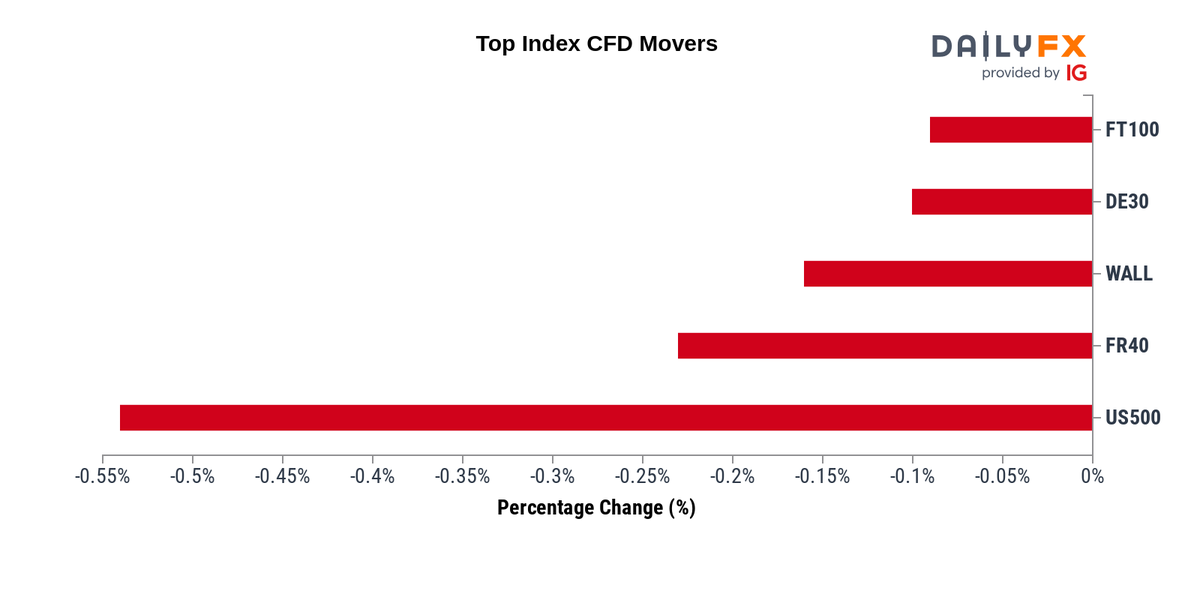 74% of retail CFD accounts lose money Trading forex carries a high level of risk
Wall Street Bearish
Daily change in
Longs 14%
Shorts -22%
OI -3%
Weekly change in
Longs 31%
Shorts -25%
OI 3%
13:30:00
M
Chicago Fed National Activity Index (DEC)
14:45:00
H
Markit Manufacturing PMI Flash (JAN)
14:45:00
L
Markit Services PMI Flash (JAN)
14:45:00
L
Markit Composite PMI Flash (JAN)