SKE
Eclectic Prog • Italy
---
From Progarchives.com, the ultimate progressive rock music website
Ske biography
Paolo Ske Botta
- Born 1979 (Tradate, Italy)
SKE is the name of Paolo Botta's solo Project as an avat-garde progressive musician and composer. In fact, "Ske" is Mr. Botta's surname. And... who is Paolo Botta? He is one of the masterful musicians who consistently takes part in
YUGEN
; in fact, his role as keyboardist in YUGEN's abundant line-up is one of the crucial elements in the aforesaid band's success at revitalizing and re-shaping the languages of RIO and chamber-
rock
in Italy's contemporary prog scene. His résumé also includes a momentary membership in USA's top avant-prog band FRENCH TV. A real cosmopolitan progger, indeed!
Now, with Botta in charge of SKE's creation and direction, our musician sees himself in position of displaying his own personal vision of adventurous progressive music for the new millennium. The first result of this vision is SKE's debut album "1000 Autunni", an excellent sonic pallete of eclectic music where symphonic prog, experimental chamber, avant-
jazz
and
fusion
alternate with and/or melt into each other quite beautifully. For the accomplishment of this recording, Botta got some good help from his colleagues of YUGEN, as well as members of CAMEMBERT and CICCADA. Recorded throughout the year 2010, it eventually was mixed and released during the first half of 2011. Rave revues on the album came around promptly... and quite deservedly so!
SKE forum topics / tours, shows & news
---
SKE Videos (YouTube and more)
---
Showing only random 3 |
Search and add more videos to SKE
Buy SKE Music
---
More places to buy SKE music online
SKE discography
---
Ordered by release date | Showing ratings (top albums) | Help Progarchives.com to complete the discography and
add albums

SKE top albums (CD, LP, MC, SACD, DVD-A, Digital Media Download)
SKE Live Albums (CD, LP, MC, SACD, DVD-A, Digital Media Download)
SKE Videos (DVD, Blu-ray, VHS etc)
SKE Boxset & Compilations (CD, LP, MC, SACD, DVD-A, Digital Media Download)
SKE Official Singles, EPs, Fan Club & Promo (CD, EP/LP, MC, Digital Media Download)
SKE Reviews
---
Showing last 10 reviews only
Insolubilia
Ske
Eclectic Prog
Review by siLLy puPPy
Collaborator PSIKE, JR/F/Canterbury & Eclectic Teams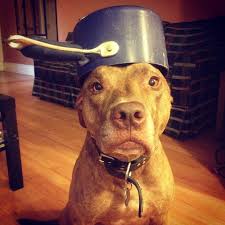 Never one to rush things, Paolo Potta who goes by the peculiar pseudonym SKE has been content releasing just two solo albums outside of his duties as Yugen's eccentric and wildly avant-garde keyboardist. His first release bedazzled avant-proggers worldwide with clever compositions that took the listener to angularity paradise but also went well out of the parameters of the avant-prog antics of Yugen. The debut "1000 Autunni" covered the prog spectrum with influences from Anglagard, Gentle Giant, Henry Cow, French TV, National Health,
jazz
-
fusion
and of course fortified with all the extra helpings of
Rock
In Opposition inspired avant-garde
rock
that Yugen has crafted so very well over the years.
Well an entire decade after album #1 comes the much anticipated followup in the form of INSOLUBILIA. While technically SKE is a solo artist, this album is more like a gathering of a who's who party for all of modern prog. I mean just look at this list! In addition Potta's organs, electric pianos and synthesizers, this roster of raw talent joins forces to create one of the most intricately designed prog specimens of 2021!
Fabio Pignatelli (Goblin) ~ Bass
Luca Calabrese (Isildurs Bane) ~ Pocket Trumpet
Lars Fredrik Frøislie (Wobbler) ~ Harpsichord
Keith Macksoud (Present) ~ Bass
Tommaso Leddi (Stormy Six) ~ Mandolin
Nicolas Nikolopoulos (Ciccada) ~ Flute
Evangelia Kozoni (Ciccada) ~ Voice
Vitaly Appow (Rational Diet, Five Storey Ensamble) ~ Bassoon
Simen Ådnøy Ellingsen (Shamblemaths) ~ Saxophones
Alessandro Cassani (Not a Good Sign) ~ Bass
Martino Malacrida (Not a Good Sign) ~ Drums
Francesco Zago (Yugen) ~ Guitars
Maurizio Fasoli (Yugen) ~ Grand Piano
Valerio Cipollone (Yugen) ~ Clarinets
Elia Leon Mariani (Yugen) ~ Violin
Jacopo Costa (Loomings, Yugen) ~ Vibraphone, Marimba, Xylophone, Glockenspiel, Cymbalum
Maria Denami (Loomings) ~ Voice
Massimo Giuntoli (Hobo) ~ Harmonium
Pierre Wawrzyniak (Camembert, Oiapok) ~ Bass
Mélanie Gerber (Camembert, Oiapok) ~ Voice
Guillaume Gravelin (Camembert, Oiapok) ~ Harp
Pietro Bertoni (FEM) ~ Trombone, Euphonium
Thea Ellingsen Grant (Juno) ~ Voice
Tiziana Azzone (Il Giardino delle Muse) ~ Theorbo
INSOLUBILIA is a near 56-minute journey through 11 strong tracks, 5 of which are all different parts of the title track although in a rather curious order :/ Overall this second album is a lot different than SKE's first offering of ten years prior. While that album was steeped with angularities that would make Yugen proud, INSOLUBILIA is a bit easier on the ears for those unconditioned to the demanding turbulence of modern avant-prog run amok. This album has its roots much firmly planted in the world of symphonic prog with compositions smoothed out with melodic touches albeit complex ones more in the vein of Anglagard or All Traps Earths rather than the world of Henry Cow, Present or Potta's home turf in Yugen. Of course solo albums are all about venturing out of the comfort zone for many artists and that's exactly what Signor SKE achieves. Despite the differences, SKE remains as eclectic as ever.
While "Sudo" begins things much in the vein of "1000 Autunni" with crazy time signature chops on steroids, the album begins to chill out on the first allotment of the title track and continues through most of the album's run. Gone is the complexity for the sake of complexity and in are intricate tapestries of tones, timbres and musical motifs that conspire to craft subtle melodic shifts. Just one look at the instrumentation involved on this one will tell you all you need to know about how rich the spectrum of sound is. This is a substantially less frenetic album than the debut where the tracks rely on twists in the texture and complex polyrhythmic grooves that sustain a fascinating yet somewhat accessible chain of events. Topping it all off is a crystal clear production where each album finds its space to display its proper voicing. Despite the tamping down of the brutal prog aspects, make no doubt about it, this is progressive rock with a capital P.
Lots to love about this one. Lush choral vocals for example haunt the smooth and silky instrumental breeziness. While "1000 Autunni" was like a prog equivalent to a cloudy day, INSOLUBILIA is more like a nice sunny spring day that pushes the serotonin levels to the max. The atmospheres are calm and relaxing and pacify any moments of prog gymnastics. While personally i prefer SKE's debut album over this one, i cannot deny that this isn't some ridiculously cool and outrageously fascinatingly composed progressive rock. It has a little of everything really. The tracks can be as placid and pastoral as a summer breeze but then can add a bit of guitar driven heft to offer a bit of turbulence but for the most part this one utilizes the symphonic aspects of prog to create smooth sailing. Considering SKE is best known for all those crazy hairpin turns that Yugen delivers so well, i'll admit i'm a bit disappointed that there isn't more crazy complex brutal prog on board but when the music is this good i really can't complain too much!
Insolubilia
Ske
Eclectic Prog
Review by prog_traveller!!

It took a full decade before the solo debut of the Italian keyboardist Paolo "Ske" Botta (Yugen, Not A Good Sign) was followed by a new album. And just like 1000 Autunni at one time, insolubilia has also become a very excellent work, which will certainly take one of the top places in my personal selection for album of the year 2021.
Paolo Botta therefore plays various keyboard instruments, and there are also numerous guests who, in addition to "normal" rock music instruments, also contribute various types of wooden and tin fans, harp, violin and various percussion instruments. There is also a bit of singing, with only one piece having correct text, otherwise there are at most textless vocal interludes. Most of the pieces are completely instrumental. Among the guests there are some illustrious names, such as members of Camembert, Five Storey Ensemble, Loomings and Ciccada. Well, these bands are not very well known, but anyone who has followed newer prog rock scene should know about them.
Mr. Ske is again offering key-dominated prog on his new album. Not only is it arranged in an original and colorful way, the compositions are also varied, complex, occasionally with a tendency towards RIO / Avant-Prog; the music always remains melodic, even if the melodies are anything but smooth, but mostly with neat corners and edges. However, they are not so sharp that you could seriously injure yourself. Stylistically, there are excursions into the field of symphonic progressive rock as well as excursions into contemporary chamber music or jazzy areas, there are ethereal floating pieces as well as powerful and dynamic, in short: insolubilia is, so to speak, the synthesis of everything that makes progressive rock music so exciting. Great!
1000 Autunni
Ske
Eclectic Prog
Review by prog_traveller!!

1000 autumns? Autumn leaves indeed adorn the cover of "1000 Autunni". The photo, which can be found spreads an autumn mood. Brown and gray tones also dominate the booklet. And some leaves, of course. Paolo "Ske" Botta presents his debut album on the AltrOck label. For this he asked a whole load of guest musicians into the studio. The avant-garde progger from Yugen and Kurai, Francesco Zago, Maurizio Fasoli and Valerio Cipollone, for example.
There
are also Pierre Wawzyryniak and Fabrice Toussaint from the French formation Camembert. A total of 15 people make music and sing on "1000 Autunni". And you can actually hear it here.
AltrOck call Botta a "keyboard player from Yugen and French TV". In doing so, you have to justly classify him as a guest musician in both formations. Nevertheless, the two bands are two very useful fixed points to characterize the music that can be found on "1000 Autunni". The sounds to be heard here are Yugen light, as lighter, brighter and more symphonic. There is tricky chamber prog à la Yugen in here, but at the same time just as big doses of retro prog and Canterbury jazz rock.
Anglagard (especially a nice retro progressive key sound) meets Picchio dal Pozzo and Hatfield an the North, seasoned with a bit of Henry Cow and Stormy Six, a pinch of Crimson guitar, some electronic-ambient-like keyboard work, a few whistling interludes from the theremin, a lot of jazzy drumming, various bell-metallophone percussion ornaments and enriched with all sorts of classical chamber music Piano, string and wind work. Of course, this mixture creates something very unique, a very sonorous, very colorful (just like autumn leaves) and varied mixture, which goes extremely well in the ear, but at the same time surprisingly complex and intricate floods the aurally stimulated brain convolutions.
The whole thing is never exhausting (is never really that much weird), but always harmonious and relaxed, well balanced between calm and driving parts. The production is again at its best, you can hear everything perfectly.
Insolubilia
Ske
Eclectic Prog
Review by BrufordFreak
Collaborator Honorary Collaborator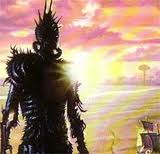 Blessed with an all-star lineup of collaborators--a vertiable who's who from the now defunct AltrOck Productions record label--Paolo Botta has once again produced an astonishing collection of songs expressing his eclectic and extraordinarily diverse musical roots and interests. Creativity of the very highest degree! An album that definitely takes several spins through in order to begin to make sense of all of the gifts inherent within.
1. "Sudo" (3:44) angular, heavy, symphonic, avant prog that sounds very much of an amalgam of all of the artists who contribute the realization of Paolo's composition(s). After the music of 2011's 1000 autunni, the opener comes a bit of a surprise--much more in the vein of Not A Good Sign and Camembert than I was expecting. (8.75/10)
2. "Insolubilia I" (6:24) brilliant, theatric, classically-infused prog. Again, the directions and styles incorporated 'under one roof' are quite surprising to me--quite a revelation. I love the use of female vocalise within the weave of the music--as if it's another instrument integral to the whole. Brilliant! On this exploration of the Insolubilia themes we are treated to strings, horns, and Jacopo Costa's brilliant mallet work (as well as the contributions of the Not A Good Sign rock ensemble). (9/10)
3. "Tor Cia" (1:38) an interesting experimental synth étude. Reminds me of Larry Fast's Synergy work. (4/5)
4. "Insolubilia II" (6:54) "old" sounding organ, flute mellotrons open this before guitar, harp, theorbo, marimba, and Ciccada's vocalist and flute player take over the leads in this folky song. The Not A Good Sign quartet provide the full rock baseline for most of the rest of the song while a wide variety of other instruments lend their intermittent and collaborative talents to the fore- and backgrounds. Cool song. (13/15)
5. "Lo Stagno del Proverbio" (3:07) part classic Italian folk song, part experimental jazz sound testing. Piano, glockenspiel, and trumpet seem to provide much of the foreground here. (8.75/10)
6. "Akumu" (6:06) pensive yet beautiful--kind of a cross between Mike Oldfield, Not A Good Sign, and Aranis. Love the effect of Thea Ellingsen Grant's Annie Haslem-like voice vocalise being used as a principle instrument throughout the song. Brilliant! A top three song for me. (9.25/10)
7. "La Nona Onda" (7:00) Quite symphonic with its wide diversity of instrumentation (especially the prominent vibes and bassoon) yet, at the same time, very heavy prog. (13.5/15)
8. "Scogli 4" (2:46) harpsichord, winds, and weirdly effected bass (clarinet?). Unusual, interesting, and humorous in a Markus Pajakkala kind of way. (4.5/5)
9. "Insolubilia V" (6:56) part Keith Emerson (organ, keys), part MAGMA (bass), part Yugen avant/RIO (many-layered orchestral jazz feel), part RPI (mellotron) with some powerful drumming and surprising dynamic shifts. Another top three for me. (13.75/15)
10. "Insolubilia IV" (3:50) opens with old Mike Oldfield like organ (almost Farfisa) with Mélanie Gerber's airy folk vocals embedded within. Quite nice--though feeling quite British! Love the almost mediæval, North Sea Radio Orchestra feel, as well. (9/10)
11. "Insolubilia III" (7:08) Using piano, I can hear the chordal and melodic similarities to several of the "previous" Insolubilias--especially #s IV and I. Once again, I feel a strong allusion to some of Mike Oldfield and Renaissance's music from the 1970s from, only a bit jazzier this time. The sparse soundscape is, again, something that I really like about this one. My final top three song. (13.75/15)
Total Time 55:33
Though I am tremendously impressed by the heavy, prog rock forms on this album, it is the more spacious, more Renaissance-like constructs that I found easiest to enjoy. However, ever single song here is so heavily nuanced with such a large number of diverse instrumental contributions that I can see discovering little gems within the music for years to come. Bravo, Paolo (and friends)! Your work and dedication continues to show how serious your are: you have delivered yet another masterpiece of fresh music to our artistically homogenized world. Thank you!
A-/4.5 stars; a minor masterpiece of progressive rock music and definitely one of the most creative albums of fresh, new music from 2021. True prog lovers are going to want to add this one to their collection as it is sure to give years of enjoyment revealing its many treasures. I have no doubt that this, like 1000 autunni, will long be praised and cherished for its complex, masterfully-crafted and virtuosically rendered compositions. A treasure that will certainly grow on the listener over time.
Insolubilia
Ske
Eclectic Prog
Review by AncientAfternoons
Many people think that creativity and originality can no longer exist in a cultural landscape where everything seems to be done only to honor and pay homage to the works of the past. We all know very well that culture is the result of past experiences as well as from teaching and studying , and that consequently every new work always risks being tarnished by the classic ones. That may be true, but perhaps it's worthwhile today to tackle the dilemma with a different approach. Insolubilia is an album that does not hide its love for the past, but also a great example of cultural evolution of music that takes lessons from the past with the purpose to surprise and amaze in the present. Its strength and originality lies in the ability to capture and excite the listener simplifying what may seem complicated without falling into banality. Its creativity lies in the constant and manic search of right sounds but also the right musical
instruments
and musicians , in order to translate as better as possible into music everything that goes through the head of the artist. Insolubilia is an album where sentiments and emotions, trapped in eleven songs in puzzle form, or if you prefer, in brain teaser form, can finally escape, resolve and become free through the art of music. At last, Insolubilia is a work made and played very well, which is something that not everyone can guarantee today.
Insolubilia
Ske
Eclectic Prog
Review by bungle77
Exactly 10 yeas after "1000 Autunni" Ske came back with a superb effort: his last album "Insolubilia". Quite difficult to frame the proposal, surely less RIO that Yugen, but also quite different from Not a Good Sign. Surely it has more symphonic and canterbury elements, but you can listen a lot of influences from early 900 classical composer as Debussy and Stravinsky. The music is not stereotyped at all and with each new listening you can discover a new layer and details in his music. Collaborating with him a huge ammount of guest musicians that enrich the album of new colour.
Insolubilia
Ske
Eclectic Prog
Review by Grumpyprogfan

Ske is the solo project of Paolo "Ske" Botta, a superb Italian keyboard player, composer, and arranger. The music on "Insolubilia", Ske's second album, is not avant like his band Yugen nor is it similar to his other band, Not a Good Sign. Kind of a mix of the two but only better to my ears. "Insolubilia" has twenty-five other highly skilled musicians preform on various tunes adding orchestrated touches of wind, percussion, stringed
instruments
, and voice (mostly aaahhhs and daahs) that enhance the compositions making it very symphonic and cool.
There
is never a dull musical moment, everything from syncopated shreds, dissonance, crazy interludes, to calming passages. The musicianship, arrangements, and compositions on this release are killer. It will take time to digest, but so far, I hear an enchanting album that takes me on a journey to a place I want to be. A place I want to return to again and again. A quality release that will only get better with repeated listens. Most exciting music I've heard this year.
1000 Autunni
Ske
Eclectic Prog
Review by Progulator
Prog Reviewer
Paolo Ske Botta: Italian keyboard wizard and composer extraordinaire. If this is the first time you are hearing of him, that's unfortunate, but it's not too late to catch up. For those who are familiar with the sonically delicious Italian RIO/avant prog
group
Yugen, this man may or may not need an introduction. I absolutely love Yugen, however, I never really considered the genius of this man until I heard his solo album 1000 Autunni. When an artist releases a solo project outside of his/her main band, I am rarely impressed. This mind blowing album is an exception; 1000 Autunni is certainly destined to remain a cherished part of my collection.
Think of this album as the alter ego of Yugen. If Yugen is dark, Ske's solo album is mostly bright and always quirky. It brilliantly manages to pull off keeping all the complex tonal and melodic work of Yugen without sounding grim in the least bit. The inclusion of harp, Hammond, marimba, trons, vibraphone, xylophone, sax, and gong abandon the dark textures we're familiar with for quirky games of syncopation and avant garde fusion and rock which are every bit as rhythmically pulverizing as Yugen without making you feel like you're watching a horror film.
What's even better, Ske's use of poly or atonality never manages to leave you in the dark melodically. From the opening track, "Fraguglie," you can easily pick out the piece's principal motifs and follow the journey Paolo submits them to. Here is a composer capable of putting together fun atonal themes that won't leave the listener drowning in an attempt to follow melodies as their variations get bounced around from instrument to instrument. Is it time to invoke some strange idiom about achieving great things with flying colors? Yes.
If you're looking for something that's a bit non-standard with grooves that'll leave you smiling and instrumentation that'll have you wiping your drool off of your shirt at the end of every song, this album's for you. Did I mention some of the coolest use of mellotron, especially tron choir, that I've ever heard? Oh, yeah, and I couldn't help but grin when I saw that Ske makes mention of the exact mellotron tape racks that he used on each and every song. I know, it's silly, right? Wrong. It's not silly, it's awesome.
1000 Autunni
Ske
Eclectic Prog
Review by siLLy puPPy
Collaborator PSIKE, JR/F/Canterbury & Eclectic Teams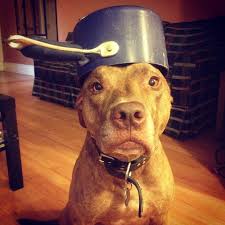 1000 AUTUNNI is the brilliant work of Italian keyboardist Paolo "SKE" Botta who is in the band Yugen and also appeared on French TV's "This Is What We Do. This album is simply outstanding! If you are even remotely interested in sophisticated and complex eclectic prog then you can not go wrong with this. Everything about this just evokes musical ecstasy like few others can. What we have here is an amalgamation of many influences seamlessly fused together to create some strange yet beautiful sonic bliss.
The influences range from Hatfield and the North's take on Canterbury including the operatic siren Roberta Pagani doing her best Amanda Parsons by nailing it and exceeding it. Every track takes you on a different journey so at times you'll hear some National Health, symphonic Anglagard, sometimes Gentle Giant, Henry Cow, Yugen, French TV as well as RIO style chamber music that feels more like avant-classical with some jazz thrown in for good measure. The instruments and guest musicians involved is quite large even though this is a solo project. There are violins, flutes, saxophones, harps, clarinets and a ton more and at times you will even hear strange things like a ping pong ball bouncing off a table providing an additional layer of percussion.
There is not really too much that words can convey about this since it is so unique and amazingly successful at its melding of disparate influences and making them a cohesive whole. This is one of those albums where you can tell that the flames of passion and the love of music melded every placement of every note and arrangement until the heavenly gates opened and beamed that extra touched-by-God oompf to it giving it that other-wordly spark of magic that we all crave and rarely receive. This has to be one of the best debut albums i've heard in a long time and am sorry that it has taken me this long to finally hear it. I very much look forward to hearing more from SKE as well as his main band Yugen and anything else he has his hands in for that matter. Masterpiece! Masterpiece! M-mmmmmasterpiece!
1000 Autunni
Ske
Eclectic Prog
Review by andrea
Prog Reviewer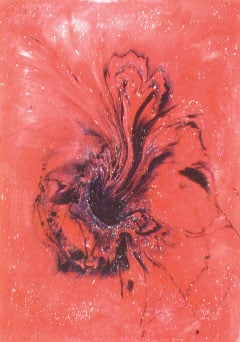 Ske is the brainchild of keyboardist and composer from Varese Paolo 'Ske' Botta who features also in the line up of
bands
such as Yugen and Not A Good Sign. In 2010 he gathered around him some excellent musicians such as Fabio Ciro Ceriani (percussion), Valerio Cipollone (clarinet), Enrica Di Bastiano (harp), Maurizio Fasoli (piano), Elia Leon Mariani (violin), Nicolas Nikolopoulos (flute), Giuspeppe Jos Olvini (theremin, percussion), Roberta Pagani (vocals), Valerio Neth Reina (vocals), Mattia Sign' (drums), Markus Stauss (sax), Fabrice Toussaint (trombone), Pierre Wawrzyniak (bass) and Francesco Zago (guitars) for the recording sessions of a d'but album, '1000 Autunni' (Thousand Autumns), that was released in 2011 on the independent label Altr0ck/Fading Records). The result is an amazing instrumental work, extremely rich in sounds and ideas, where you can find a perfectly balanced mix of classical influences, vintage keyboards, symphonic
rock
, avant-garde and many more. Anyway, the beautiful art work might describe the music better than my words.
The opener 'Fraguglie' sets the atmosphere painting an evocative autumnal landscape. You can almost hear the gentle steps of a giant moving through an enchanted wood and directed to the court of the Crimson King. You can even hear some nice tunes soaring from the wood, then the mood becomes hypnotic and you risk to get lost. The following 'Denti' (Teeth) is darker and filled with a heavy tension.
Well, perhaps the giant is not directed to the hall of a British castle but in a mysterious nursing home in the Carpathian mountains. The music goes on with the exotic, sensual 'Carta e Burro' (Paper and butter) and the nervous, tense 'Scrupoli' (Scruples). To be honest, I've recently read a novel by French writer Maurice Renard titled L'homme truqu' (The phoney man) and when listening to this album the rhythm and the images evoked by the book come back to my mind, I can't help it! The novel starts as a crime story: a physician is murdered, then the investigations reveal some secret experiments on human beings and the attempt to discover a sixth sense through the implantation of electroscopes into a blind man's eyes. What would it happen if they applied an electrical-ear on your optical nerves? 'You would see the sounds, you wouldn't listen to them any more, you would have a visual perception of the world of sounds...'.
'Delta' begins with a relaxed, dreamy mood that seems to conjure up some memories from a happy childhood, then the course of thoughts risks to get lost in the ripples. 'Scogli 1' (Rocks 1) comes as a short, disquieting break while the ethereal 'Sotto sotto' (Underneath) delves into the unconscious... 'Those who have lost their loved ones know the sacred game of reviving them concentrating all the forces of memory and imagination to create shadows that look like them...'. Just another short quotation from L'homme truq' to introduce the following 'Mummia' (Mummy) and its bold games of shadows and lights.
'Scogli 2' (Rocks 2) is a short, dark interlude that leads to the charming 'La Nefazia di Multatuli' (I fear the title can't be translated and I don't know if it contains any reference to the Dutch writer Multatuli or to a siren queen called Nefazia). Another short interlude, 'Scogli 3' (Rocks 3) leads to the conclusive 'Rassegnati' (Resigned), a beautiful, complex track with sudden changes in mood and rhythm.
On the whole, this is a great instrumental album where not a single note sounds out of place. It could be the perfect score for a thriller, the music is challenging but never boring and it's really worth listening to.
Thanks to cesar inca for the artist addition. and to Quinino for the last updates