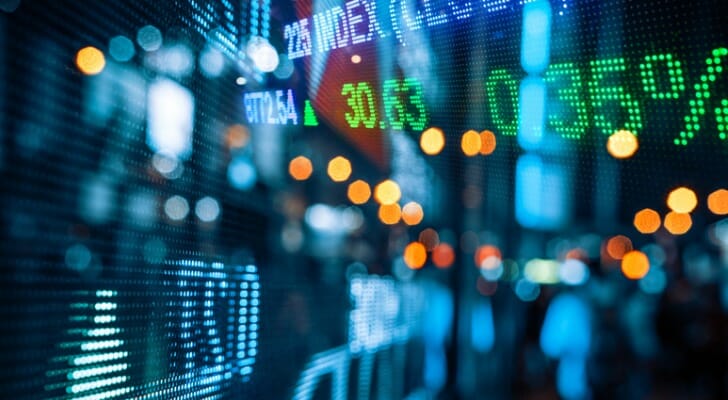 Since hitting a three-year low in June 2020, shares of Berkshire Hathaway (BRK-A and BRK-B) have been climbing and investors are pouring over its annual letter for clues as to why. It's often said that investing in Berkshire Hathaway is like buying into an exchange-traded fund (ETF). Both offer diversification across industry sectors. But while ETFs are often passively invested, seeking to track a benchmark index, Berkshire Hathaway actively buys stocks and businesses. As you explore whether or not investing in Berkshire Hathaway is a good idea for you, it can help to get some hands-on help from a financial advisor.
Berkshire Hathaway Stock: Buying With a Brokerage Account
Berkshire Hathaway stocks trade on the New York Stock Exchange. The company offers two types of shares: Class A and Class B. Berkshire's Class A shares (BRK-A) are significantly more expensive than Class B shares (BRK-B). This is because they have never split, despite the price being in the six figures now. Buffet actually created Class B shares so that his company would be within reach of small investors. Originally, they sold at 1/30 the price of Class A shares. But in 2010, they did a 50-to-1 split, so that Class B shares were selling at 1/1,500 the price of Class A shares.
Once you know which Berkshire shares you can afford, you'll need to select a brokerage. Some firms have in-person and over-the-phone services, whereas others are entirely online platforms or apps. When you're comparing brokerages, keep an eye out for commissions charges for stock trades and any significant minimum investment requirements.
Brokerage Comparison
Brokerage Firm
Trading Fees
Minimum
Best For
Merrill Edge
Read Review
$0 for online trades; $29.95 for rep-assisted trades
$0
– Bank of America account holders
– Customer support users
TD Ameritrade
Read Review
$0 for online trades; $25 for broker-assisted trades
$0
– Online traders
– Customers who value support
Robinhood
Read Review
$0 for online trades; $10 for broker-assisted phone trades
$0
– Mobile/online traders
– Self-sufficient investors
Once your account is funded, it's time to grab your slice of Berkshire Hathaway. Many brokers will provide two distinct means of purchase: limit orders and market orders. If you think the current price of Berkshire's stock is right, you can place a market order for the number of shares you want. A limit order, on the other hand, allows you to set a specific price that Berkshire shares must reach before your account triggers a purchase.
Berkshire Hathaway Stock: Buying With a Financial Advisor
Although costlier than an online brokerage account, a financial advisor is a great investment alternative for newbie investors or individuals who don't have time to manage an account personally. More than advising you on when or whether to buy Berkshire Hathaway stock, an advisor can help you build an investment portfolio that aligns with your risk tolerance and goals. Investors often overlook this holistic approach, but the rewards for working with an experienced professional can be substantial.
Berkshire Hathaway Stock Overview

A holding company is a business that owns many other companies, and Berkshire Hathaway is the cream of the crop. Warren Buffett, aka the Oracle of Omaha, and his team are always looking for new stocks to bring into Berkshire's group of holdings. If you invest in Berkshire Hathaway, you're likely someone who trusts Buffett's decision-making.
Overview of Companies That Berkshire Hathaway Owns Partly or Wholly
Banks and Financial Services
– American Express
– Bank of America
– Bank of New York Mellon
– Mastercard
– Moody's Corporation
– U.S. Bancorp
– Visa
– Wells Fargo & Co.
Food and Beverage Companies
– Coca-Cola
– Kraft-Heinz
Retail Services and Technology
– Amazon
– Apple
– Kroger
– Procter & Gamble
– Verisign, Inc.
Healthcare and Pharmaceuticals
– Bristol Meyers Squibb
– DaVita Inc.
– Johnson & Johnson
– Merck & Co.
– Teva Pharmaceutical
Berkshire Hathaway Financial Profile
It's rare to call a company's stock "blue-chip." This signifies that it has attained a high level of long-term reliability. Berkshire Hathaway either fully or partially owns many such companies, making it a blue-chip conglomerate by association.
According to a report from Investopedia, a $1,000 investment in Class A Berkshire shares in 1964 would've netted you 52 shares at $19 each. The report then goes on to claim that, as of January 2016, those same shares would be worth $9,861,280. That rate of return clearly illustrates how strong of an investment Berkshire Hathaway has been under Buffet's leadership. (He turned 90 years old in August 2020.)

(Past performance does not indicate future results. Chart from August 2021.)
Bottom Line
A stock price as high as Berkshire Hathaway's is beyond the reach of small investors. If you can't afford roughly $425,310 for one share, you should consider the company's Class B shares. Alternately, you could try fractional share investing.
All stocks, regardless of the company they come from, have a certain level of risk. You can see this when comparing equities to ETFs. These baskets of stocks and other investment types are diversified across the market. Often tracking an index, ETFs are considered safer than a stock, which rides on the performance of a single company. Berkshire is unique, though, as the company itself is a collection of businesses.
Tips on How to Choose a Financial Advisor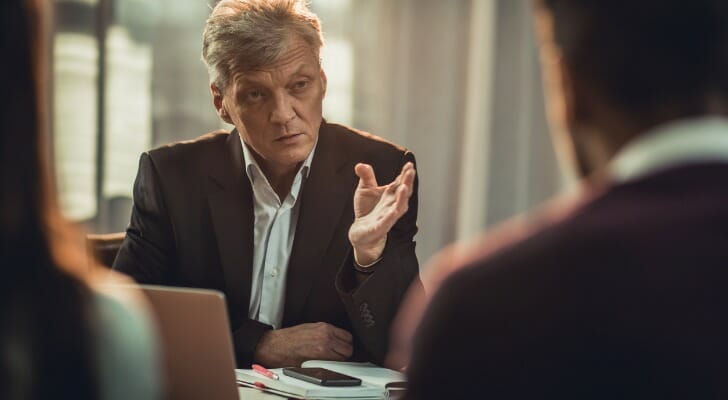 Finding a qualified financial advisor doesn't have to be hard. SmartAsset's free tool matches you with up to three financial advisors in your area, and you can interview your advisor matches at no cost to decide which one is right for you. If you're ready to find an advisor who can help you achieve your financial goals, get started now.
To prepare for your initial meeting, take a look over our questions to ask a financial advisor. They will provide key information you need to make your final decision. Pay close attention to the advisor's regulatory past, as well as how they're compensated.
Photo credit: ©iStock.com/Nikada, Yahoo Finance, ©iStock.com/skynesher