Our editors handpick the products that we feature. We may earn commission from the links on this page.
21 Best Korean Drama Series You Can Stream On Netflix
These are addicting. Don't say we didn't warn you.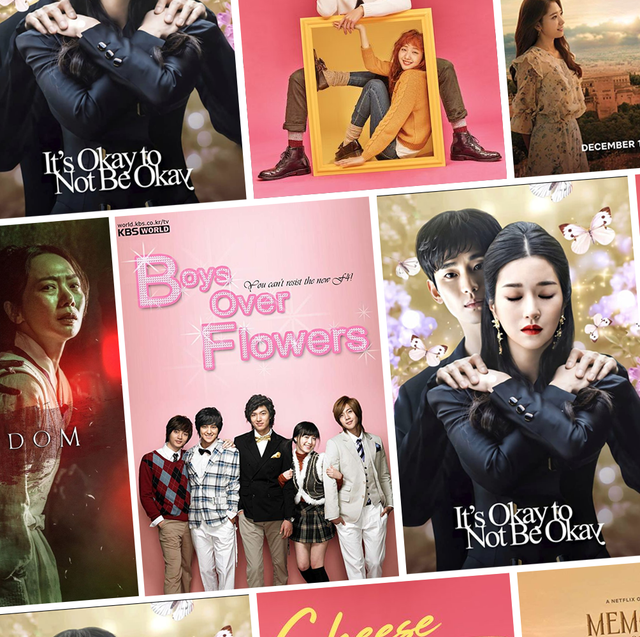 While the South Korean TV and film industry has been around for over half a century, the last two decades in particular mark a rise in global recognition of the incredible body of work—culminating in a historic win for Parasite at the 2020 Academy Awards and South Korean actress Yuh-Jung Youn's win for Best Supporting Actress for her work in Minari at the 2021 Academy Awards. And, fans of Money Heist, a popular Spanish show on Netflix, may have heard that a Korean remake of the heist drama is coming out this year.
With all of that in mind, whether you're looking to dip your toes into K-dramas, or you're already a fan seeking more highly-rated, easily streamable options, here are 21 of the best Korean dramas that you can watch on Netflix right now—from romantic comedies, to superhero flicks, zombie horror shows, crime-busting detective thrillers, historical fiction and more. Pick a genre, and settle in for a marathon, because we can guarantee you're going to find your latest binge-worthy addiction.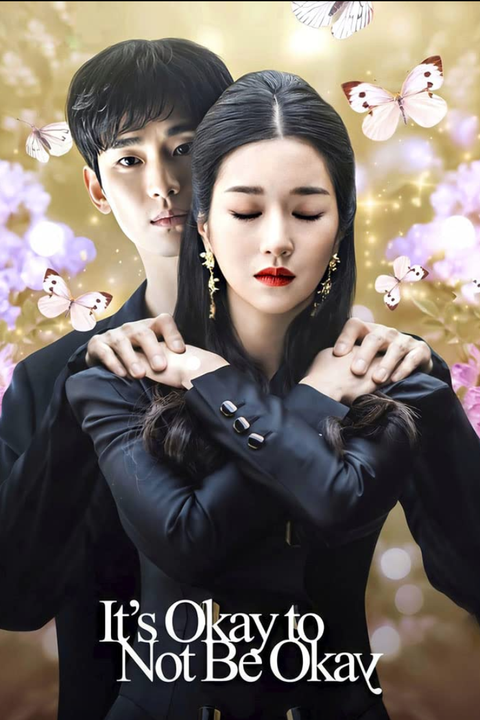 IMDB
1 of 21
It's Okay to Not Be Okay (2020)
In this fairy tale, an empathetic health care worker with a tragic past meets a children's book author with a personality disorder. As the two get to know each other, they form a slow-burning romance that helps them both emotionally heal and move forward. The New York Times named this romantic drama series one of "The Best International Shows of 2020."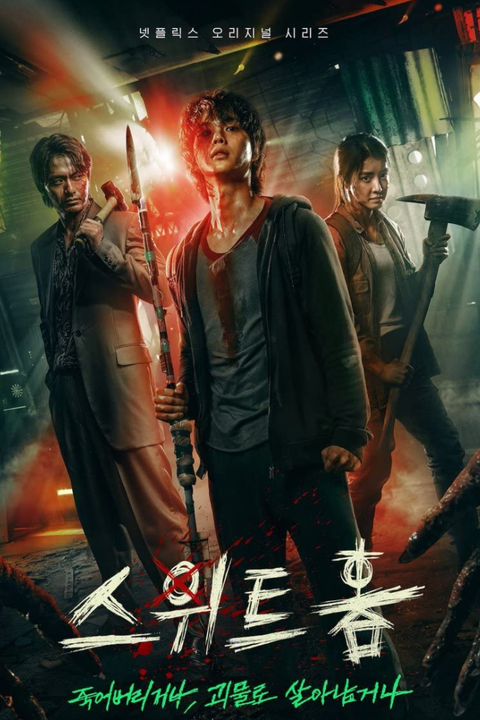 IMDB
2 of 21
Sweet Home (2020)
The Korean horror series reached #3 on Netflix's Top 10 list shortly after it's release in December 2020. Those who love the zombie genre will get hooked on this apocalyptic show that follows the life of Cha Hyun-soo (Song Kang) who moves into a rundown apartment complex after his family is killed in a car accident. As people in the city start to turn into terrifying monsters of various forms, Cha and his fellow band of misfit survivors have to fight to protect humanity.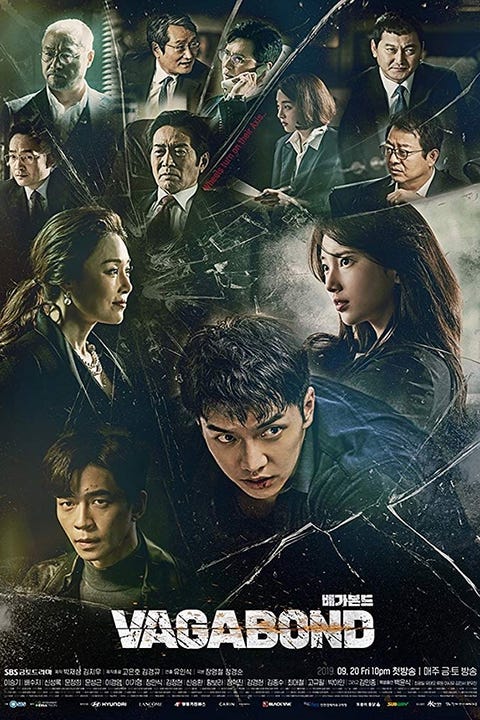 IMDB
3 of 21
Vagabond (2019)
Sorry in advance, but once you start this series, you'll be binging it all night long. That's how addicting this Korean drama is, starring leading actor Lee Seung-gi as a stuntman who finds himself engulfed in a dangerous web of corruption and terror as he tries to get to the bottom of what happened in the plane crash that killed his nephew. In this spy-meets-thriller-meets-romance series, Vagabond has something for everyone.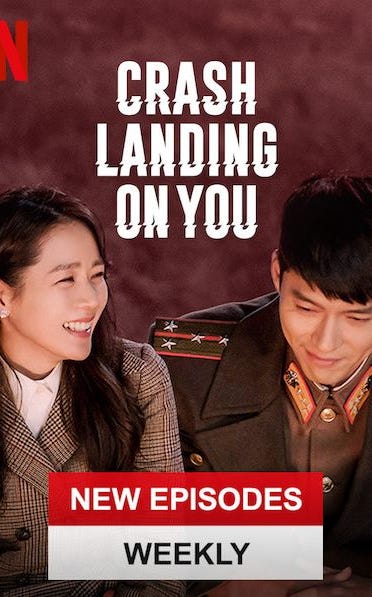 IMDB | Netflix
4 of 21
Crash Landing On You (2019)
One of the newest Korean dramas that's garnered tons of views in Korea, Crash Landing On You actually features actors from Parasite. A dramatic love story, the series tells the tale of a South Korean heiress to a large conglomerate who, while paragliding, accidentally crash-lands in North Korea. But don't worry, she meets a North Korean army officer who protects her and they begin a love story despite political strife.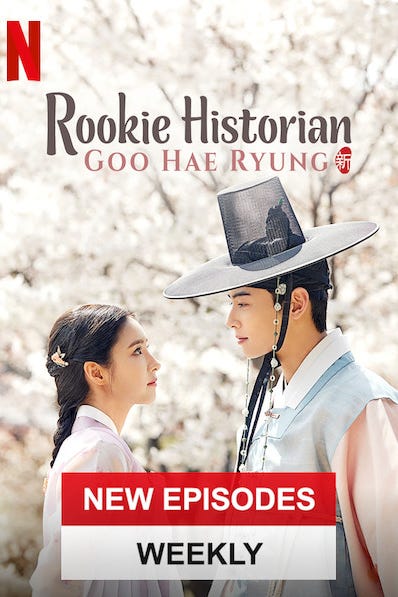 Netflix
5 of 21
Rookie Historian Goo Hae Ryung (2019)
To the Little Women fans—you will want to give this Korean drama series a shot. Set in the Joseon Dynasty, noble lady Goo Hae-ryung is 26, single and fights to be recognized for her work as a historian. Enter the handsome Prince Yi Rim, who secretly writes romance novels under a pen name. Can the two find true love despite the societal risks? You'll have to watch to find out.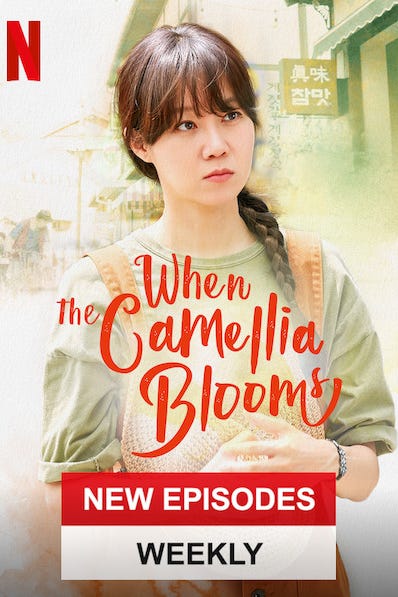 IMDB
6 of 21
When The Camellia Blooms (2019)
Korean media has dubbed the star actress in this series, Gong Hyo Jin, the queen of romantic comedies, so you know it's going to be good. When the Camellia Blooms is ultimately an incredible story of love, told through the dizzying plot line involving a serial killer, a single mom, social stigma, and small town drama. Hooked? Us too.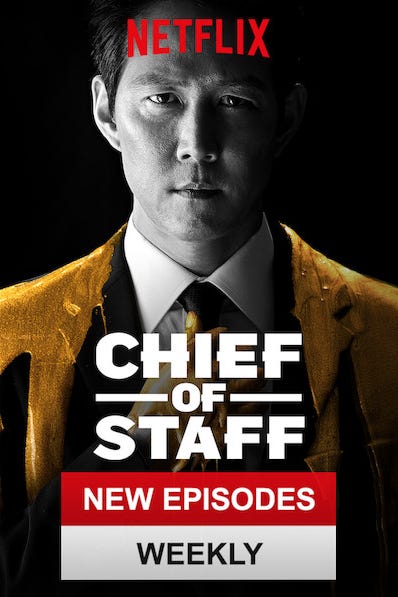 IMDB
7 of 21
Chief Of Staff (2019)
Addicted to those dramatic political TV shows like The West Wing or House of Cards? Chief of Staff will the hit the spot. Featuring an ambitious political staffer who pulls the strings behind the scenes while trying to climb his way to the top, the series will have you trying to figure out who is going to outwit the other.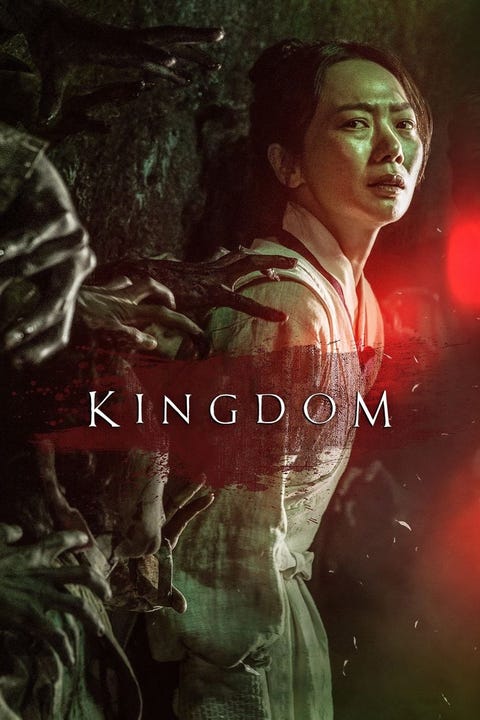 Netflix
8 of 21
Kingdom (2019)
The K-drama was the first Netflix original Korean series to stream on the platform, and it has garnered positive reviews. Kingdom doesn't fit neatly into one genre, fusing political royals as well as supernatural themes into a thrilling TV series. Featuring an A-list cast and incredible visual effects, follow the journey of Crown Prince Chang as he embarks on a mission to discover and put an end to a rapidly spreading influx of zombies.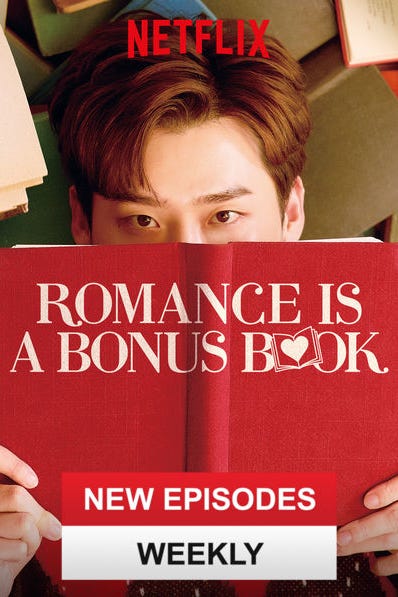 IMDB
9 of 21
Romance Is A Bonus Book (2019)
Based on the hit U.S. TV series Younger, this Korean drama follows a young and gifted top editor at a publishing company who finds his life entangled with a former copywriter who desperately wants a job. What happens when they begin to realize their true feelings for each other? A great rom-com, that's what.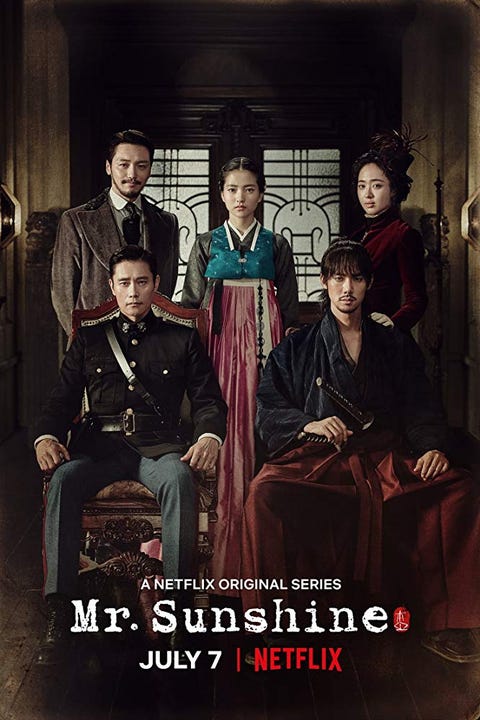 IMDB
10 of 21
Mr. Sunshine (2018)
Contrary to its name, don't be expecting sunny days ahead in this Netflix original series that tells the story of Korea's Joseon Dynasty era. History buffs will enjoy delving into this suspenseful, grim but also quietly romantic tale of activists fighting for Korea's independence. In addition, The Korea Times praised the series for its strong female characters.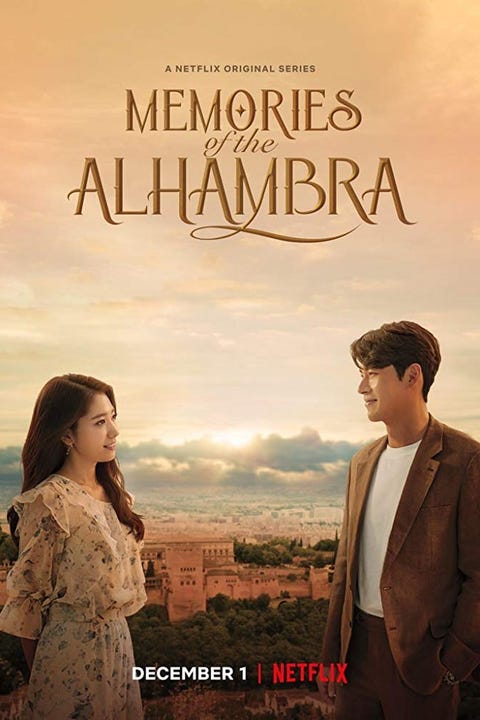 IMDB
11 of 21
Memories Of The Alhambra (2018)
Fans of sci-fi, this is for you! Telling the story of an augmented reality video game developer Jung Se-Joo, who creates an addictive alternate reality where gamers can put on a special high-tech lens to find weapons and battle in the real world—drama ensues when Jung discovers a deadly bug in the game and tries to fix it. And, yes. There is romance involved.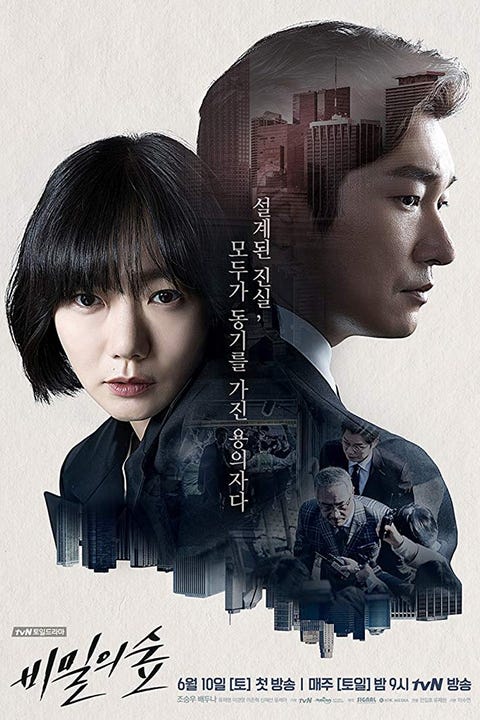 IMDB
12 of 21
Stranger (2017)
Starring one of Korea's leading actresses Bae Doona as a passionate and fearless detective, Stranger found critical acclaim with the New York Times, which listed the drama series as one of the best TV shows of 2017. Streaming on Netflix, which purchased the cable TV show for $200,000 per episode, get started watching this because apparently it's coming back for a second season this year.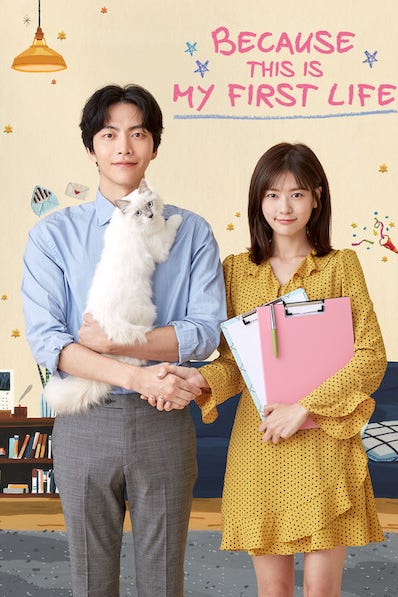 IMDB
13 of 21
Because This Is My First Life (2017)
Bittersweet might be the best way to describe this romantic, funny but also somber series that follows two roommates in their thirties who become housemates for financial reasons and eventually enter into a marriage out of convenience to appease their families. You'll find yourself falling in love with these two before you even realize it.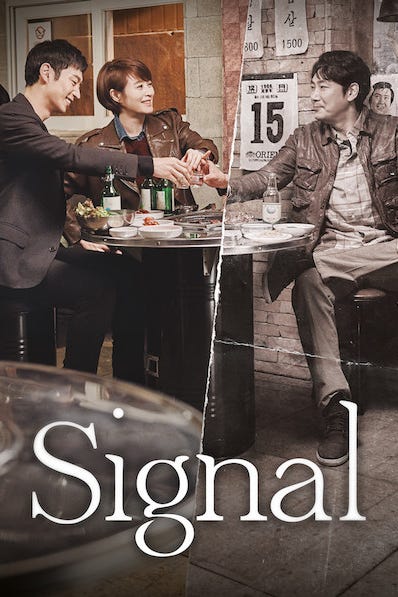 IMDB
14 of 21
Signal (2016)
Can't get enough of crime and detective shows like Law & Order or CSI? Signal is meant for you. Based in part on a real-life serial killer in Korea, the series revolves around a mysterious walkie talkie that allows a detective from 1986 to communicate with a modern day criminal profiler to solve cold cases. As you would expect, things go south, and the detectives fight to solve these cases while playing a dangerous game with fate and time. Signal swept Korea's 2016 Baeksang Arts Awards, walking away with Best Drama, Screenplay and Actress awards.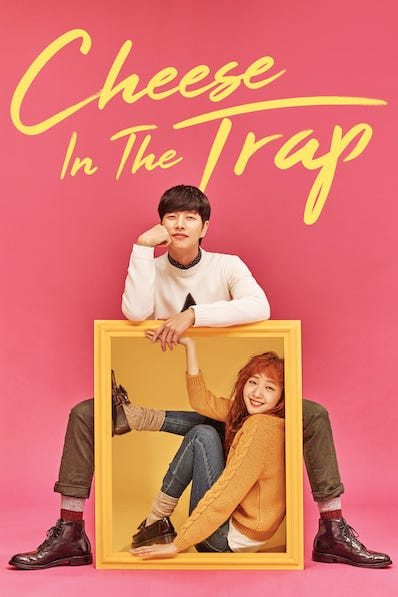 IMDB
15 of 21
Cheese In The Trap (2016)
Depending on how you look at it, Cheese In The Trap is either a psychological drama, or a romance—perhaps both. Either way, it stars a hardworking but poor college junior, Hong Seol, who meets a wealthy and seemingly nice senior Yoo Jung, who has a dark and manipulative side. Naturally, they fall in love, complicating everything.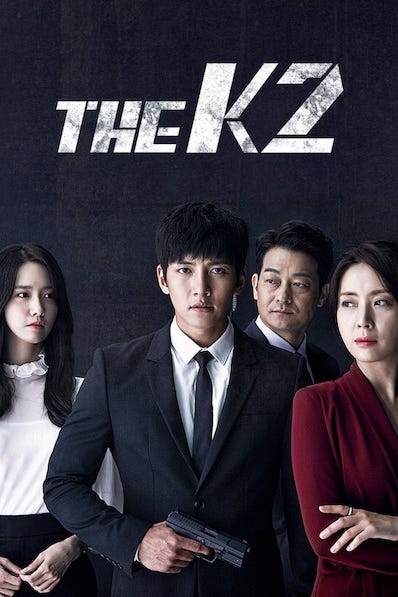 IMDB
16 of 21
The K2 (2016)
Get ready for some serious action in K2. A fugitive gets hired as a bodyguard for the wife of a presidential candidate in this head spinning political thriller that will take you far down a road of revenge, loose morals, and betrayal. Bonus points: Korean media has reported that lead actor Ji Chang-wook didn't need a stuntman or body double to film his fighting scenes.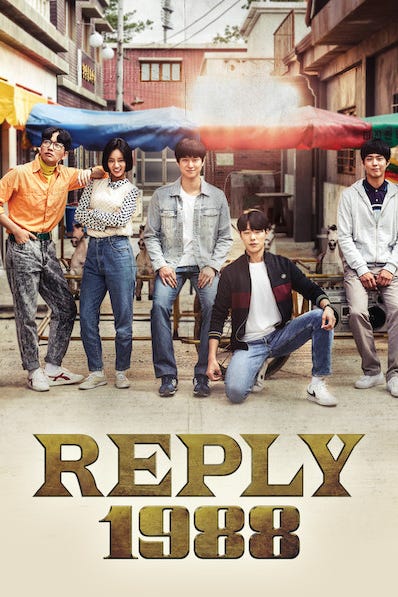 IMDB
17 of 21
Reply 1988 (2015)
Feeling nostalgic for the '80s? The third installment in the Reply series, Reply 1988 is an ultimate fan favorite, commanding the second-highest viewership in Korean cable television at the time it was on air. Now available to stream on Netflix, be prepared to get invested in the lives of five families and their teenage kids all living on the same street in a neighborhood in Seoul.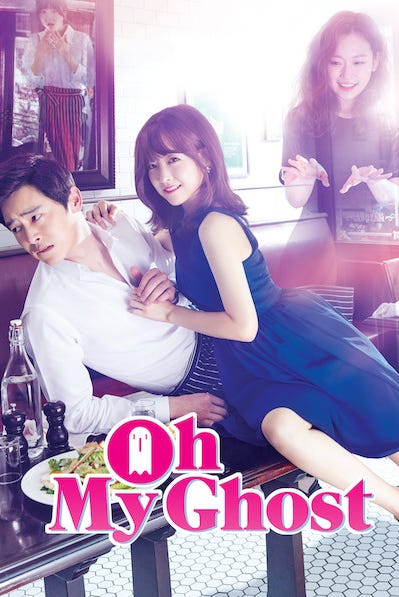 IMDB
18 of 21
Oh My Ghost (2015)
Food, ghosts, and love. What could be better? A lighthearted rom-com, the series is about an assistant chef who gets possessed by a virgin ghost who's determined to make up for her lack of romance by pursuing as many men as possible... including the assistant chef's boss, a culinary star. Oh, what could go wrong?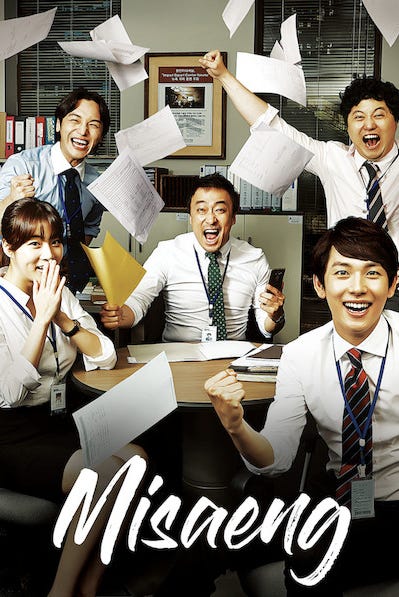 IMDB
19 of 21
Misaeng (2014)
Following the lives of a group of co-workers in their twenties who work at the same large corporation, this TV series was an "instant hit" and drew an "explosive response" when it aired, according to the Choson Ilbo, one of Korea's leading newspapers. And indeed, this dramedy did well at the 2014 Baeksang Arts Awards, winning multiple top prizes.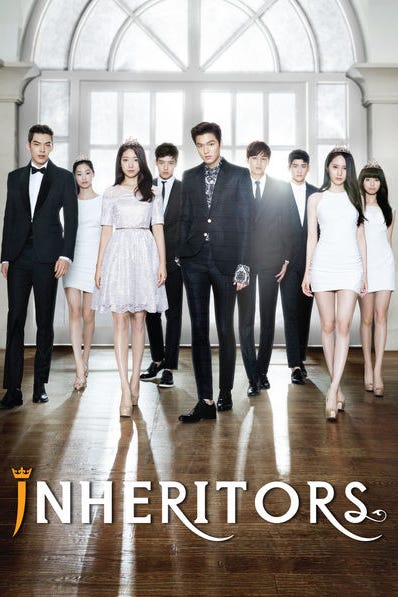 Netflix
20 of 21
Inheritors (2013)
If you liked watching Gossip Girl, this is going to be your next guilty pleasure. Set in a high school full of teenagers from uber rich families, the series follows them as they navigate the responsibilities involved with eventually taking over their family businesses, cope with romance that's crossed social castes, as well as struggle with a love triangle—one of our favorite plotlines in a Korean drama series. Ah, young love.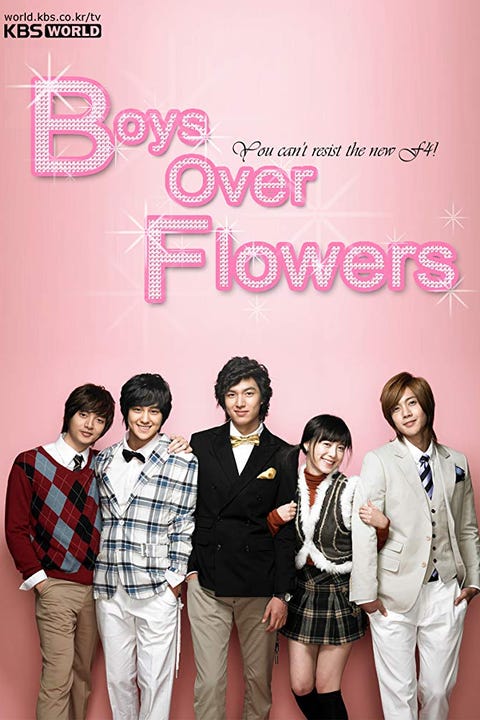 IMDB | KBS
21 of 21
Boys Over Flowers (2009)
It's F4's world and we're all just living in it. At least it is in Boys Over Flowers, a fan favorite Korean drama series that was first released over a decade ago. F4, the name of a clique of the most popular, wealthiest boys at a private high school, take an interest in a new girl, a scholarship student who comes from a totally different world. When you need a total guilty pleasure, this is it.
This content is created and maintained by a third party, and imported onto this page to help users provide their email addresses. You may be able to find more information about this and similar content at piano.io