The unique ability to act professionally is mostly taken for granted. Even though most of us played different characters in a school play or pretended we are someone else in the course of our daily lives, there's no comparison to what professional actresses do in movies. Truly fleshing out any character that you take with the extra pressure knowing that millions of people worldwide will view and judge you is a great feat.
Given the fact that should mutter the same lines repeatedly, acting is an art that only a few people can perfect. In addition, the many staffers, hangers-on, and peers who way onto the movie set make it difficult for most people to excel at acting. Luckily for the modern movie lovers, there are some impressive women that have made it look so easy.
Best Actresses in 2021 Reviews
When compiling this list, we've taken a look at the best actresses that are working today. Indeed, there should be a form of appreciation and recognition of the talent that these brilliant professionals possess. Here are top 10 best actresses that truly represent the current generation:
10. Cate Blanchett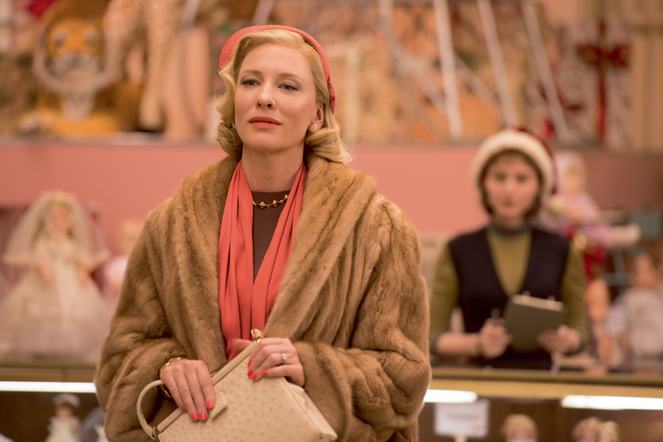 With 2 Oscar awards under her name before turning 50, Cate Blanchett is undoubtedly one of the finest actresses today. As highlighted in the recent role she played in Carol, Cate is one person who operates in such a nuanced, with a great sense of theatricals to an extent that her presence is just hypnotizing. The small details about her characterizing can hit viewers just like a punch in your gut.
Cate Blanchett's big break came way back in 1998 after playing the role of a queen in Shekhar Kapur's Elizabeth. Cate then came to draw the attention of the bigger audience after she played the mysterious and powerful Galadriel in Lord of Rings and The Hobbit trilogies. Her path toward becoming a star was set, and she took this opportunity whole-heartedly. She took diverse and challenging roles such as the avenging widow in the thriller Heaven. In the movie in Babel, she also played the role of a couple that's trying to work out their issues while on a journey to Morocco.
Other notable roles include the young teacher who had affairs with underage students in Notes on the Scandal. Cate Blanchett's prime moment came when she teamed up with Woody Allen. She was instrumental in designing the downward spiral that titular character moves through in Blue Jasmine. Cate Blanchett can be darkly funny, infuriatingly selfish and heartbreakingly sad, sometimes in one movie scene.Read also: Top 10 Best Actors in the World in 2021 Reviews
9. Naomi Watts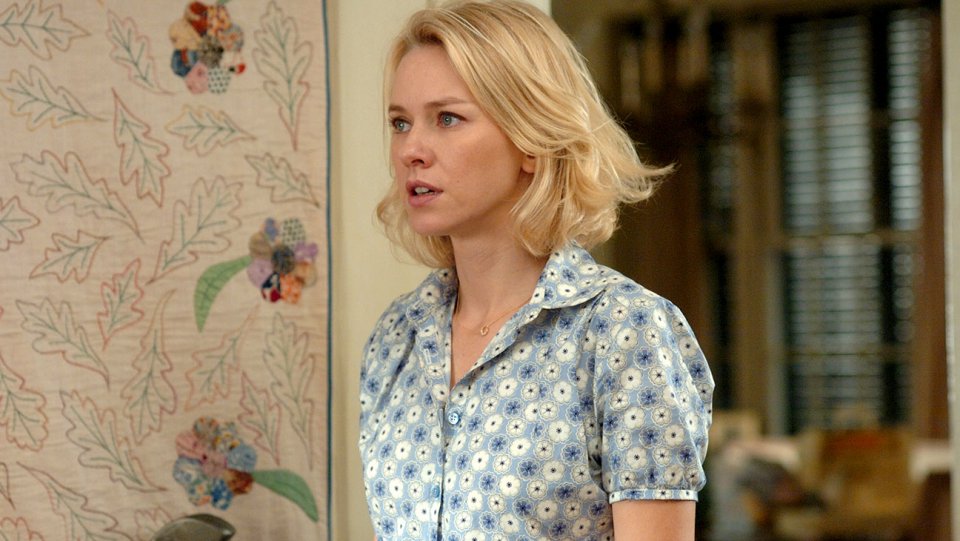 It took quite a long time for Naomi to rise to stardom and get noticed than it took, Nicole Kidman, her best friend. The two starred in Flirting by John Duigan in 1991. They later became BFFs. However, while her friend was already lighting up Hollywood, Naomi had to wait for her breakthrough. It came in Mulholland Dr. This was a surrealist and weird mystery that was initially filmed to be a TV pilot and later found its way onto the screen in 2001.
Watts turned out to be a household name thanks to her brilliant performances as a young actress who had arrived in Hollywood. She later followed up with a starring performance in The Ring by Gore Verbinski. She went forward to shine in 21 Grams by Alejandro Iñárritu, a movie that granted Naomi her first Oscar nomination. She also played major roles in Heart Huckabees comedy by David O. Russell, the moving and new King Kong version by Peter Jackson, The Painted Veil adaptation by John Curran where she played against Edward Norton.
She also starred in The Impossible, a movie that earned her another Oscar nomination. In Diana, in which, Watts gave a very stunning performance when she played the role of former princess. Naomi Watts is truly making great strides in Hollywood and it's just a matter of time before she gets the much-deserved Oscar award.
8. Amy Adams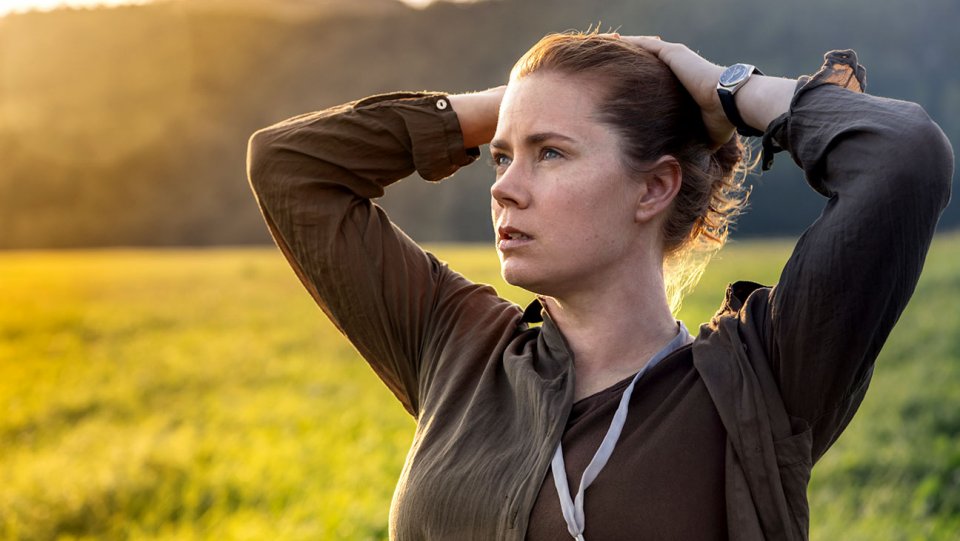 This Italy-born girl was raised in the Mormon family. In 2006, Amy Adams took every person by surprise when she got her first Oscar nomination for her supporting role in Junebug. In this movie, Amy Adams played the role of a wordy and optimistic pregnant woman; a role that she played so well.
Before being a co-star, Amy Adams acted in many lesser known movies as a young girl. Her magnificent performance came in in Junebug. Adams is now a very likable character in movies like Enchanted, The Muppets and Catch Me If You truly Can. Adams could easily have gone the easy romantic comedy route but she decided to challenge herself.
She has been nominated for a whopping 5 Academy Awards thanks to her work including the aforementioned Junebug. Amy Adams has also starred in Doubt, The Master, American Hustle and The Fighter. She is poised to win more awards and Adams will surely become a respected actor of this generation.
7. Marion Cotillard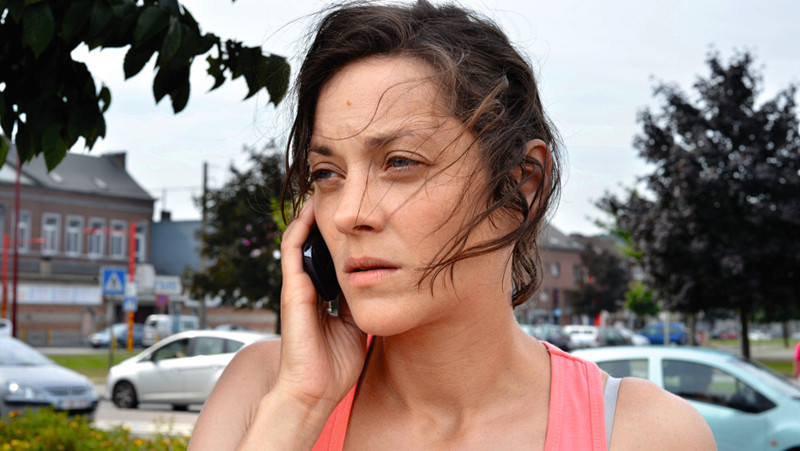 Marion Cotillard is a favorite French actress in Hollywood right now. She is one of the best actresses from France for the past 10 years. Having been a movie star in the French cinema ever since the late 90s, Marion Cotillard has had interesting parts in Big Fish by Tim Burton, Innocence by Lucile Hadzihalilovic, A Long Engagement romantic fable by Jean-Pierre and Mary, a controversy-filled movie by Abel Ferrara.
However, the world noticed her after becoming a legendary singer in La Vie en Rose by Olivier Dahan. Besides winning her an Academy Award, the movie was also a breakthrough for one of the most sensitive, expressive and finest actresses that we have today. Marion Cotillard embarked on a very impressive run of acts to an extent that it's difficult to pick the best one.
She was a standout performer in Public Enemies crime epic by Michael Mann. She also provided the useful supporting role in Inception by Christopher Nolan as well as being perfectly adorable in Midnight in Paris by Woody Allen.
6. Anne Hathaway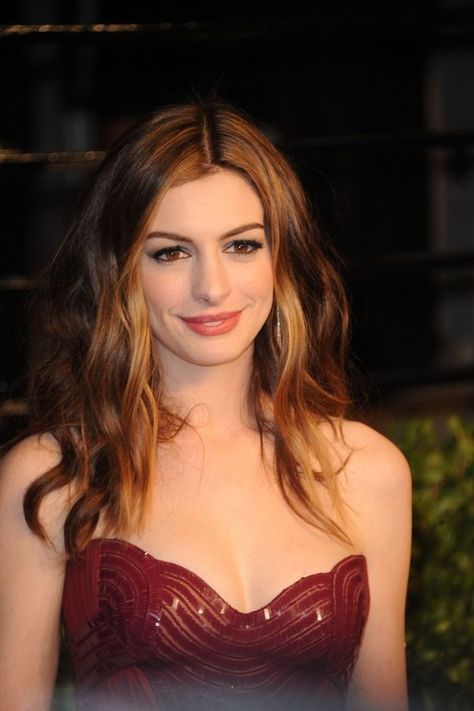 Anne Hathaway first came to prominence thanks to the leading role she played The Princess Diaries. Any person who mistook Anne Hathaway for a lightweight girl was totally mistaken. She utterly broke through in her much-celebrated role in Les Misérables which won several awards, including Oscars.
Since then, she has gone forth to prove that she's indeed a great actress. Then you add in her work in Devil Wears Prada, Havoc, Brokeback Mountain, Interstellar and Rachel Getting Married and you will confirm her leading role in Hollywood. Anne Hathaway's movies have gone forward to receive several accolades, earning praise all over the world.
In Leonard B. Stern's Get Smart, a 2008 action comedy movie produced, she displayed her acting prowess and it remains one of the finest work in the movie industry.Read also: Top 10 Amazing places to Visit in USA in 2021 Reviews
5. Kate Winslet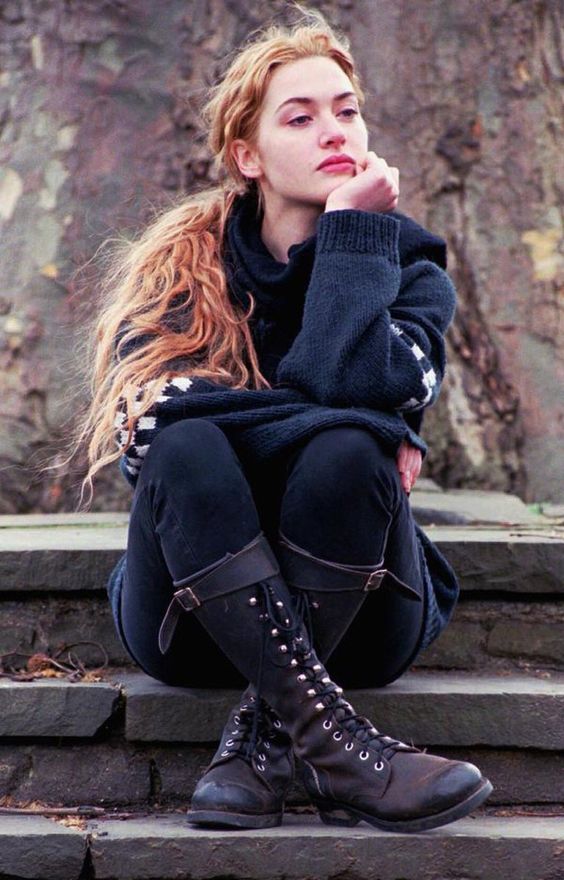 One of the actress who seems to be capable of receiving the most nominations alongside Naomi Watts and Cate Blanchett, Kate's acting career isn't showing any signs of slowing. She has 7 Academy Awards nominations at 40. She truly loves her work of acting as evidenced in most of her interviews. The passion will help her stay atop in the industry.
Of course, Kate Winslet is mainly remembered for her role as Rose, in 1997's Titanic by James Cameron. This was possibly her big break to stardom. The movie built a reputation that she has gone forth to cement as a great actress. Her first Oscar nomination came one year later thanks to the brilliant work played in Sense and Sensibility by Ang Lee.
She was also splendid in Jude and Kenneth's Hamlet by Michael Winterbottom. To sum it up, Kate is amazing at virtually everything she does. As a versatile performer, Winslet has taken up totally different roles in the many movies she has featured in throughout her career. Kate played the role of a young in a 2001's biography titled Iris, a mother to several kids in Finding Neverland, a stay-at-home parent the Little Children by Todd Field.
4. Scarlett Johansson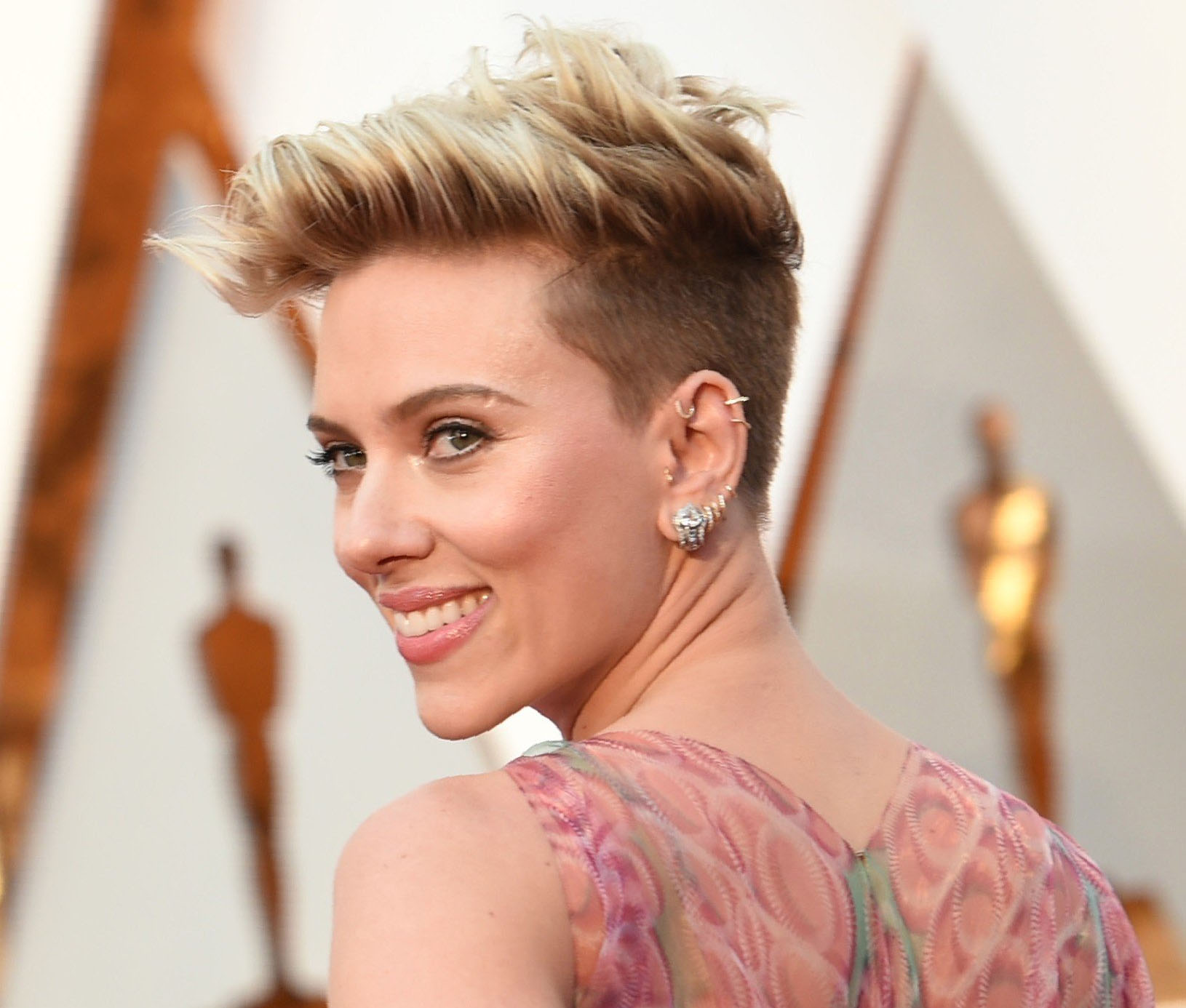 This New York- born girl has been a star ever since she was 14 when Scarlett Johansson scored a splendid performance in The Horse Whisperer by Robert Redford. In 2003, she became a household name after a starring performance in Lost in Translation by Sofia Coppola and Girl with the Pearl Earring by Peter Webber. Both movies got Johansson the Golden Globe nomination which sealed the start of a very impressive career. She starred in Vicky Cristina Barcelona, Match Point, and Scoop.
Being versatile, she brought her focused and precise style to contemporary fables such as The Nanny Diaries, dramas like Other Boleyn's Girl and standard Hollywood movies like The Island by Michael Bay. She has also performed in Marvel movies where she has brought a little girl nuance and power to the world of costumed superheroes.
Johansson consequent acts have been more impressive as she decided to fashion herself in the sci-fi muse and delivered a terrific performance in Under the Skin. The movie remains her finest and most complex work thus far.
3. Halle Berry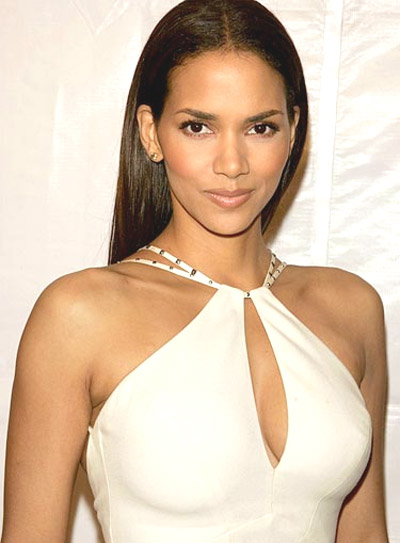 A great actress who at times doesn't get the respect and recognition she deserves, Halle Berry came to prominence when she played a supporting role in many memorable movies of the 90's including Last Boy Scout, Bulworth, Boomerang and Executive Decision. These are just some of the movies during that era that made her a renowned name in the acting industry.
Even in the 21st century, she has gone forward to prove what she's truly capable of given the chance to play pivotal roles. She started off the century by bringing life to the first X-Men movie and in the process became a mainstay in most movies. It was her great work in one particular which showed off her talent.
Playing as the widow in Monster's Ball, Halle Berry provided this role with the immense kind of tangible sorrow which very few performers can. Furthermore, the intimate scene in this movie was fearless and guttural. If only she had been other weighty roles such as this, Halle Berry would certainly have been ranked the best actress of all time.
2. Jennifer Lawrence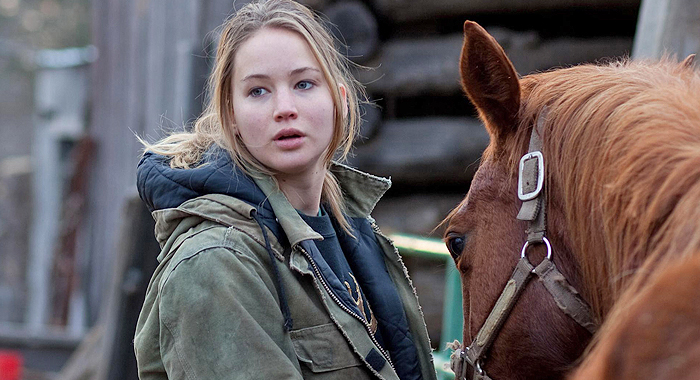 The lead actress in Hunger Games and the latest performer to feature in X-Men movies, Jennifer Lawrence has proven to be a very capable action lead for several times. A far as acclaims go, Jennifer has enjoyed a fair share thanks to an impressive array of performances in memorable movies like Silver Linings Playbook, Winter's Bone, Joy, and American Hustle.
A 4-time Oscar nominee who won the award once and a 3-times Golden Globe winner, Jennifer Lawrence has received 81 different awards at a tender age of 28. Being among the most charming celebrities today, Jennifer Lawrence owes her host of fans to her action films and persona. However, it's her marvelous work f acting that made her rank second on the list.
Jennifer Lawrence joins the list of Hollywood actresses that have managed to bewitch audiences in this generation. In mother, Jennifer has shown us another different view of her personality. She demonstrates what it feels like to be terrified. Jennifer remains one of the most interesting celebrities the world and of course, one of the most beautiful.
1. Nicole Kidman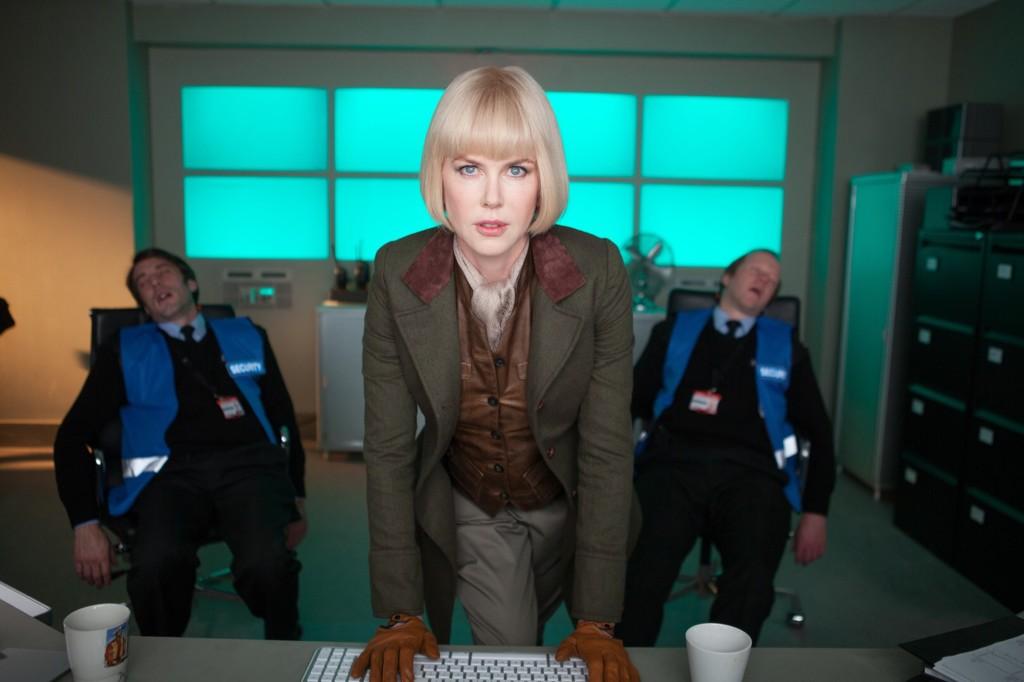 An Australian-born actress who at one time seemed to be famous due to her engagement to Tom Cruise and not her profession, Nicole Kidman has gone forth to earn a spot among the elites when it comes to the cream of actresses. Starting out in movies like Batman Forever, Days of Thunder and Far and Away, Nicole's career went into a very different stratosphere just after releasing To Die For. In the movie, she played the role of a small news anchor with the delusions of grandeur.
Kidman's role in this film used her manipulative personality and feminine wiles to enrapture several teens, while her style acting did the exact same to audiences. She went on to play leading roles in other highly respected movies such as Eyes Wide Shut, The Hours, Moulin Rouge, Rabbit Hole, Cold Mountain among others. Nicole Kidman makes every movie that she has played in to be a deal better.
However, her true highlight has to be in the movie The Others by Alejandro Amenábar. Nicole played as a paranoid and desperate mom who's trying hard to protect her kids and deal with the loss of her loving husband. Nicole is transparently boiling of emotions in this movie which has thriven on her performance. This further cements her name among the elites when it comes to the best actresses.
Conclusion
The world is currently full of amazing and talented actresses. They aren't just beautiful but they also have some interesting background stories before breaking into the industry. The above list consists of actresses that have displayed high levels of performance throughout their acting careers.
In addition, most of these celebrities also do activities like directing and screenwriting besides acting. These actresses have also played major roles in movies that you'll certainly love watching.