Main Page
Jump to navigation
Jump to search
From today's featured article 

Sexual innuendo is a hard topic to stay on top of. As a humor tool, it stands erect in the English language. While there are no hard and fast rules as to what constitutes sexual innuendo, many people have mass-debated over the ins-and-outs of the topic, and now the general principles at the root of the topic are firm and well-rounded. However, full penetration of the subject requires that the reader take a long, hard look at the target and be a cunning linguist in order to avoid limp phrases and imbibe the phrase with a large handful of meanings. The topic can become hot by attempting to grasp it, and the more one experiments with it, the more interested they become. Also, as the language changes innuendos must change in order to fill the newly created holes and satisfy listeners.
A common problem with sexual innuendo is the recipient being unable to wrap their hands around the intended meaning. In this case, an individual using sexual innuendo will often start slow and eventually build up, increasing depth more and more until the recipient feels the actual thrust of the point and the innuendo climaxes. An innuendo is always the most pleasing when no one sees it coming, often by entering the mind through the rear. Some skilled people are even able to use several sexual innuendos quickly in succession, resulting in multiple innuendo-esque climaxes. (Full article...)
Did you know...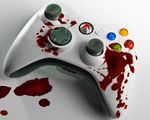 In the news 
On this day 

November 29: The Serious and Respected Professional Art of Magic Day
Other areas of Uncyclopedia
Sister projects
Uncyclopedia languages
This Uncyclopedia is written in English, supposedly. Started in 2005, it currently contains 36,626 articles. Many other parody wikis are available; some of the lamest are listed below.