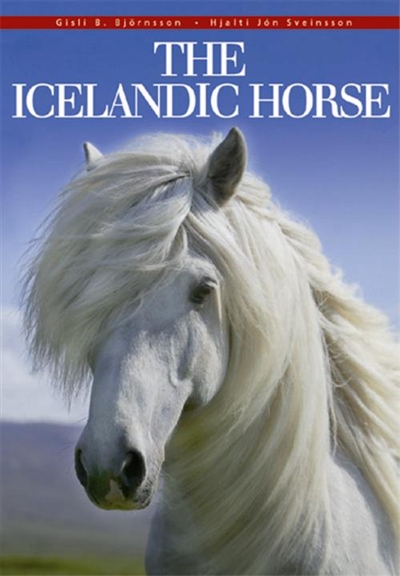 The Icelandic Horse – large format
Höfundar: Hjalti Jón Sveinsson, Gísli B. Björnsson

The Icelandic Horse is the first comprehensive study of this fascinating breed. Supplemented by extensive photographic material and illustrations, many published for the first time, this book examines all aspects of the species, including:

The origins of the Icelandic horse, and its history dating back to the settlement of Iceland in the 9th century.

The horse in everyday life. It has long been a reliable companion to the local population, and was used for centuries as a means of transport and for working. The horse now has a new and popular role in recreation.

The Icelandic horse in poetry and art, including paintings by renowned Icelandic artists.

An examination of the traditions, regulations and challenges of breeding the Icelandic horse.

The unique qualities of the Icelandic horse, which include its four to five gaits instead of the usual three and its ability to walk on the often rough terrain of the countryside.

The ever increasing popularity of the Icelandic horse abroad, as witnessed by the growth of special clubs dedicated to the breed, and regular world championships.

The Icelandic horse, shaped by the harsh elements and the freedom of Icelandic nature, is now recognised and sought after worldwide and bred to the highest standards. Horse lovers will find The Icelandic Horse an indispensable companion to further their interest in this unique breed.