Our product picks are editor-tested, expert-approved. We may earn a commission through links on our site.
The Ultimate Sherlock Holmes Film and TV Power Ranking
From the indisputably legendary to the downright embarrassing.
Sherlock Holmes, as first published in 1887 by Sir Arthur Conan Doyle, wasn't the first fictional detective—but he's undoubtably the most famous. Sure, you probably remember seeing him in a movie here, a novel at the bookstore there, or an old TV show while flipping through the channels. But you also probably don't realize the sheer magnitude of just how often Holmes has been depicted; the Guinness World Records in 2012 proclaimed him the most-portrayed human literary character of all time, then at 252 and surely significantly higher by now, trailing only Dracula of literary characters in general.
The latest take on Holmes comes in a Netflix feature film titled Enola Holmes, which not only features versions of the stalwart characters Sherlock Holmes (played here by Henry Cavill) and his brother, Mycroft (played by Sam Claflin), but primarily focuses on a younger sister character, Enola, played by Stranger Things star Millie Bobby Brown. Still, the movie gives yet another marquee actor–Henry Cavill! Superman! The Witcher!—a chance to make his mark on a character people have seen many times before.

Some of the most iconic Sherlock Holmes portrayals came long ago; Basil Rathbone might be the best-known performer of the world's greatest detective, playing him in 14 (!) films released between 1939 and 1946. Peter Cushing, best known to many as Star Wars villain Grand Moff Tarkin, played Holmes first in 1959's The Hounds of the Baskervilles and appeared again as the character on both television and in 1984's The Masks of Death. Many consider Jeremy Brett, who played Holmes between 1984 and 1994 in a series of Granada Television films dubbed The Adventures of Sherlock Holmes, to have given the definitive Holmes performance. These are all notable, and worthy of mention—and in many cases, better than the inclusions on our list—but for the purposes of this piece, we're choosing to hone in on some of the portrayals we've seen on screens big and small in relatively recent memory.
Our list, based mostly in the last few decades, features quite a lot of names you've heard before. Many of these performers have played superheroes, won awards, and in some cases, both; their time playing Sherlock Holmes may not be their most notable role, but it's almost always a blast. Who doesn't love a good mystery? Well, it doesn't always work. But we'll cross that bridge in a little bit.
Here's our take on the best Sherlock Holmes portrayals in recent memory.
8 Will Ferrell (Holmes & Watson, 2018)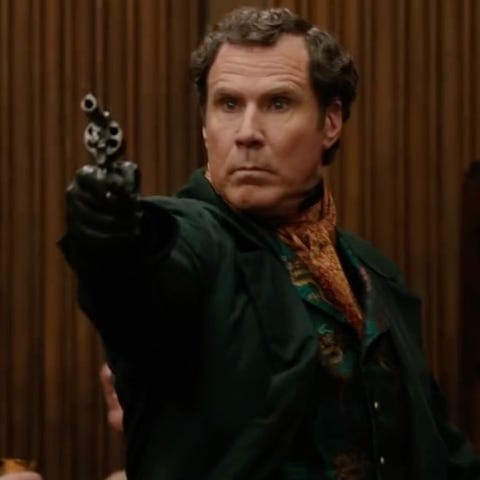 Sony Pictures
Oh, honey. Oh honey, honey, honey.
On paper, Holmes & Watson sounded good. Will Ferrell and John C. Reilly as Sherlock Holmes and John Watson. Sure. In. Sold.
This movie, sadly, was not on paper. Holmes & Watson quite frankly is one of the worst movies you'll ever see, filled with jokes that don't land, a plot that makes little sense, and complete misuse of good actors (Ralph Fiennes appears as Professor Moriarty, which, again, sounds great! But he barely has any lines and his role, again, is pointless).
Ferrell had an incredible 2000s, but his 2010s left much to be desired, and Holmes & Watson was the worst of the bunch. As Harvey Dent said in The Dark Knight, "The night is darkest before the dawn," and hopefully that's the case with Mr. Ferrell—he's already gotten a bit on the uptick with 2020's Eurovision.
7 Jonny Lee Miller (Elementary, 2012-2019)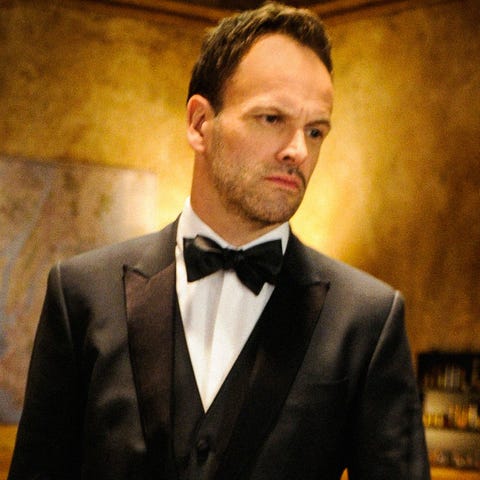 Jeff NeiraCBS
Trainspotting star Jonny Lee Miller was deceptively one of the longest-running Sherlock Holmes in recent memory. In Elementary, he played a modern-day, reimagined version of the detective who solves all sorts of crimes week-in and week-out for 154 episodes and 7 seasons. The best part of Elementary is the relationship between Holmes and Watson—Watson, here, played by Lucy Liu.
6 Henry Cavill (Enola Holmes, 2020)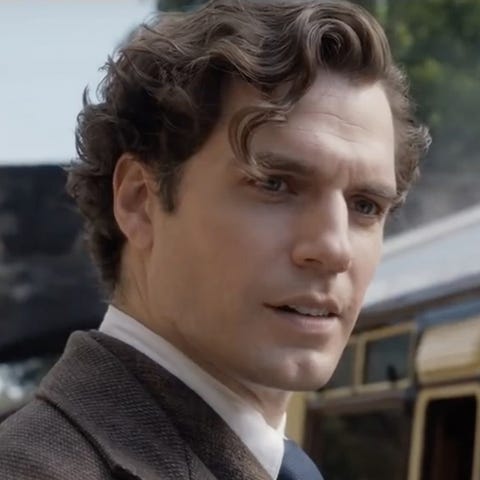 Netflix
Unlike other versions of Sherlock Holmes seen over the years, Cavill—best known for playing quite a famous superhero—finds a way to bring out a more human, vulnerable side to the detective; it feels like a new twist on the colder versions of the character we've previously seen. This Sherlock is aware of his mistakes, and regrets how he abandoned younger sister Enola (Millie Bobby Brown). But he's standing up and becoming a family man all on his own… while still solving cases, of course. - Adrianna Freedman
5 Christopher Plummer (Murder by Decree, 1987)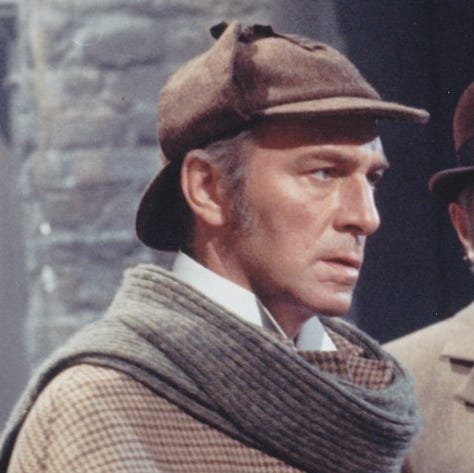 AVCO Embassy Pictures
The oldest movie/show on our list is Murder by Decree, the 1987 Bob Clark film that features Christopher Plummer—the Academy Award winner audiences probably know best from The Sound of Music or Knives Out as of now—as the legendary detective investigating the mystery of Jack the Ripper. Plummer had previously played Holmes in the 1977 movie Silver Blaze. It's a fun mystery, and Plummer had said that he wanted his version of Holmes to be a more caring, compassionate person—and it's clear that he's having a blast as the sleuth.
4 Hugh Laurie (House, 2004-2012)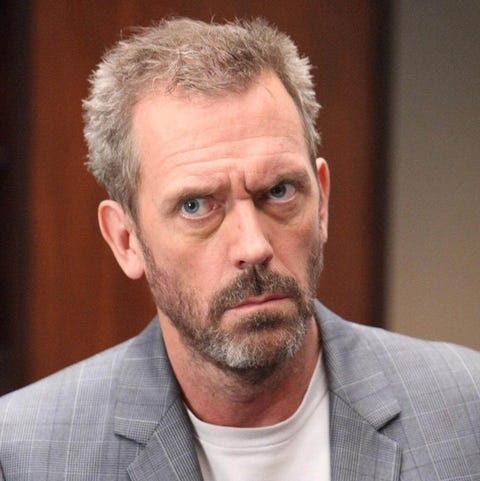 Fox
Stick with us. Yes, House isn't technically a Sherlock Holmes portrayal...but come on, it is. The parallels are obvious—Dr. House (Hugh Laurie), and his best friend Dr. Wilson (Robert Sean Leonard) solving medical mysteries, just like Holmes and Watson. The names are close, and even sound the same. That's not to mention the two have basically the same working, friendly relationship. References to Doyle's work are also sprinkled in throughout the show; one example would be that House recreationally uses Vicodin much in the way that Holmes frequently uses cocaine.
Comparison/adaptation argument aside, Hugh Laurie's portrayal of Dr. House is riveting. He's a big, snarky, jerk of a personality in a way that works perfectly for a show that is often times hard to turnoff. Yes, the "difficult man" is a bit of a cliche, but when you're as charming and entertaining as Hugh Laurie—he was nominated for 6 Emmys and won 2 Golden Globes for the role—it's hard to stop watching.
3 Ian McKellen (Mr. Holmes, 2015)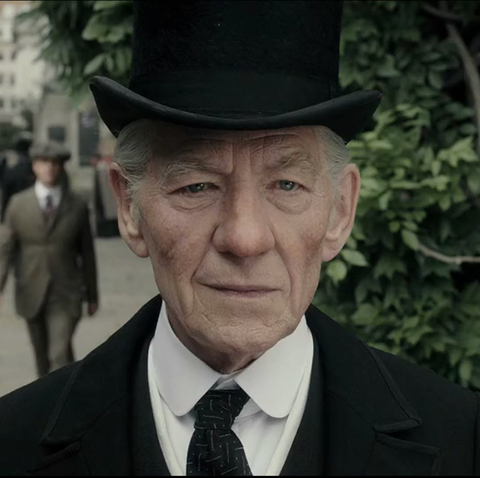 Miramax/Roadside Attractions
Based on the novel A Slight Trick of the Mind, Mr. Holmes might be the most unique Sherlock Holmes story on this entire list, because it tells a story of our favorite mystery-solver in a different period of time than we've seen before—as a 93-year-old. (There was the 1985 film Young Sherlock Holmes, but this is going the other way.)
Ian McKellen—also well-known for his superhero role as X-Men's Mageneto—takes his shot at the detective here, struggling with a memory that's escaping him while still finding to get to the bottom of the unsolved case that led to his retirement. McKellen has grace and charm built into every role he plays, so his turn as Holmes is really a natural fit.
2 Robert Downey Jr. (Sherlock Holmes, 2009, and Sherlock Holmes: A Game of Shadows, 2011)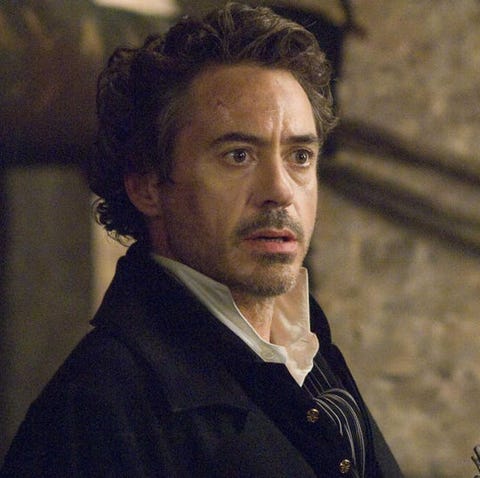 Warner Bros
When you think of Robert Downey Jr,, you're probably first going to think about that pretty epic Avenger that he played for more than a decade (how can you not). But his portrayal of Sherlock Holmes is equally iconic all on its own. RDJ's version of Arthur Conan Doyle's creation is rather snarky, an attempted Casanova who basically has no regard for his surroundings—leaving his Watson (Jude Law) to pick up the pieces.
Amid all those… intriguing qualities, RDJ proves there's something more to Sherlock than pissing off the people of London. He does have a heart and his fervor of life is not one to be diminished. Clearly fans loved it, as he won the Golden Globe in 2010 for the first film. —AF
1 Benedict Cumberbatch (Sherlock, 2010 - 2017?)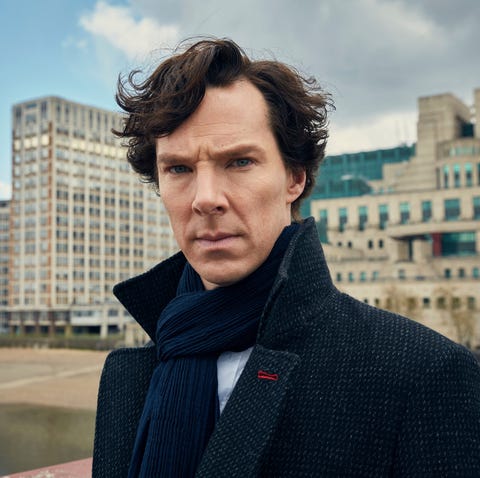 BBC
It's weird, because Cumberbatch is literally a Marvel star who's had his own hit movie—Doctor Strange—and had key roles in several others—Thor: Ragnarok, Avengers: Infinity War, Avengers: Endgame—and yet Benedict Cumberbatch still might be best known for his titular portrayal of the world's greatest detective in the BBC's infrequently-airing Sherlock series.
Alongside Martin Freeman's uptight Watson—what a combo, we might add—Cumberbatch plays the detective with a smarmy, snarky edge that fits the character perfectly in our present day. There have been other ways to play Sherlock Holmes, and play him well—but none have been more perfect for our times than that of Mr. Cumberbatch.
This content is created and maintained by a third party, and imported onto this page to help users provide their email addresses. You may be able to find more information about this and similar content at piano.io