西藏的所谓"问题"是西方国家用来钳制中国的一张牌。这张牌对中国有没有效还得另说,毕竟不是所有西方人对于这个问题的看法都是一致的。Quora上有一个精彩的回答值得一读,我翻译过来,原链接在这https://qr.ae/TWp0Kp。
原问题是"西藏是否独立,还是中国的一部分?(Is Tibet part of China, or independent?)",回答者名叫Mike Justin。
Tibet is currently part of China as a autonomous region, not just in name. Now, I know people are going to be screaming "Free Tibet" very soon so I'm gonna say this.
事实上西藏当前是中国治下的一个自治区,并非只是名义上的一部分。当然肯定很多人听到我这么说马上就会大叫道"解放西藏!",所以让我继续解释一下。
I support Tibetan independence as much as an American supports that Hawaii should be given back to the Polynesians or all of the US mainland should be given back to the Native Americans. Many people often complain about China incorporating Tibet but look at it, all the land that belongs to the United States is land taken from the original inhabitants, whom lived on it for many centuries before the white Americans took it by force. In fact, virtually all countries were built from conquest and no country on earth just magically started with there present day borders. If you say Tibet should be freed just because it was conquered, then you might as well say the same for the land other countries acquired through invasion. You might as well say only the Native Americans should govern America and everyone else should leave. You might as well say Hawaii should be free from American rule and become its own Polynesian country. There are Americans that question Tibet being part of China because Tibet wasn't historically China but by that logic, they would also question the existence of America as a country. America historically wasn't America, it was historically the homeland of the indigenous people.
让我支持西藏独立,就跟让一个美国人支持把夏威夷交还给波利尼西亚人,或者把美国大陆交还给美洲土著一样。许多人常常抱怨中国吞并了西藏,但你们看看美国全境领土都是白人从在当地生活了数个世纪的土著人手中以武力夺来的。事实上所有国家都曾以武力征服来获取领土,地球上也没有任何一个国家的国界一开始就是当今的样子。如果你觉得西藏需要被"解放"只是因为它曾经是被武力征服的,那你最好也对其他国家通过入侵获得的领土持同样态度。你最好也认为美国应该由印第安土著来领导,其他人都该滚蛋。你最好也认为夏威夷应该从美国分离出去成为一个独立的波利尼西亚国家。那么多美国人都觉得西藏不该属于中国因为历史上西藏曾经不是中国的一部分,那么遵照同样的逻辑他们也应该质疑美国该不该是个国家。历史上美洲也没有美国,美洲历史上一直都是印第安土著的家园。
Here's a history lesson if no one knows the dark secret on how America acquired its present day borders.
如果没人了解美国是如何获取当今的国界这段黑暗历史的话,我来给你们上一课。
Hawaii was inhabited by its indigenous Polynesians but one day, the white Americans showed up. The whites staged a coup to take Hawaii for themselves and overthrew the governing Polynesian monarchy. The US even sent in troops to help the Americans so it was an American invasion. The Polynesians surrendered control over their home island. Hawaii joined the US but the indigenous people had no say in it, it was the rich American landowners. In Hawaii today, there's a sovereignty movement run by native Hawaiians and this movement has heavy resentments over the overthrow of the Kingdom of Hawaii, the US occupation, and US annexation with the consent of the Polynesians. To this day, while living under American control, the native Hawaiian communities in Hawaii are plagued by several problems including but not limited to homelessness, poverty, economic marginalization, an lack of native governance, and political self-determination. Now days, native Hawaiians are a extremely small minority group and thus they don't have their voices heard that much in our society. That's why you don't hear about the situation of Hawaii as much as Tibet. If you think the Dalai Lama should reign over Tibet, do you think the descendants of the Hawaiian monarchy should reign over Hawaii again?
夏威夷历史上一直是有当地的波利尼西亚土著人所拥有的,直到有一天美国白人们出现了。白人们策划了一场政变推翻了当地的波利尼西亚政权,篡夺了当地领导权。美国甚至派兵进驻当地帮助政变,所以这无疑是一场入侵。波利尼西亚人就此失去了自己的家园岛。夏威夷被迫加入了美国,当地人毫无选择,只能从了那些富有的美国大地主们。今天的夏威夷仍然有当地土著争取主权独立的运动,他们痛恨美国推翻了夏威夷王国政权,痛恨美国的占领,痛恨美国(未经???原文好像有问题)波利尼西亚人的同意就兼并了夏威夷。直到今天,在仍然处于美国统治下,波利尼西亚土著人群里充斥着诸如无家可归、贫困、经济被边缘化、当地政府不作为以及缺乏政治自决等问题。如今的夏威夷土著变成了数量极其稀少的族群以至于他们完全无法为了自己的利益发声。这也是为什么你听到关于西藏的信息甚至多于夏威夷。如果你仍然觉得达赖喇嘛才应该是西藏的统治者,那是不是夏威夷也该回到波利尼西亚土著政权统治的时代?
The European Americans, while conquering land from the Native Americans, slaughtered most of the native people and in the process their culture and language. The few remaining ones were forced to give up their way of life and adopt the white man's culture by the Dawes Act. Today, the Native population adopted casinos, which have contributed to an even further loss of their original culture. In fact, since we're here, let's make some comparisons. America almost wiped out the Native population while China has far from wiped out the Tibetan population. China didn't expel the entire Tibetan population from Tibet like America constantly did with kicking Indians off their land. Today, there's barely any trace of the natives left in America while Tibet is still Tibetan, yet people call the situation of Tibet as "destruction", even though China has never attempted anything even close to what the white Americans did.
欧裔美国人在夺取美洲土地的时候屠杀掉了大部分土著人,毁掉了他们的文化和语言。零星剩余的几个组群在《道斯法案》的逼迫下也被迫放弃了他们的生活方式转而融入白人的文化。如今当地族群甚至开了赌场,造成了更深的文化流失。既然话都说到这里,我们来对比一下。美国在征服的过程中几乎尽数屠戮了美洲本地族群,而中国几乎没有杀掉任何藏族人。中国也没有像美国持续驱赶美洲土著离开他们的家园那样把西藏人驱逐出西藏。今天美洲土著的生活踪迹已经几乎在美国销声匿迹,反观西藏仍然是藏族的西藏,但还是有人把西藏的发展叫做"破坏",哪怕中国政府从来没有想过像美国白人对待美洲土著那样对待藏族人。
Many people often describe life in China as pure communism, oppression, authoritarian, and poverty, but let me say this. It's very lazy and misleading to call today's China just communist. Since the end of the Mao era, the country has experienced numerous reforms for the better. It has allowed western ideologies and influences into the country, like capitalism and western businesses as well as opening to the western world. China as a whole has significantly reduced its poverty rate in the past three decades and its economy is growing fast to the point that today, China has the world's second largest economy by nominal GDP and largest by purchasing power parity. Don't compare China to North Korea or the Stalinist Soviet Union because it's a very different country.
许多人把中国跟共产主义、压迫、威权主义与贫困联系起来,但我要说一句。把如今的中国仍然视作共产主义的观念是思维懒惰的表现,会让人非常的困惑。自从毛的时代结束之后,这个国家为了更好地发展经历了多次改革。它引入了大量的西方的理念与影响,比如资本主义和西方人做生意的方法,以及面向全世界开放。过去的三十年里,中国作为一个整体已经极大地消除了贫困,经济迅速发展到如今以GDP计算世界第二的地位,以购买力平价计算更是世界第一。别把中国跟朝鲜和斯大林时期的苏联放在一起比较,因为它完全不同。
Many deluded fools say that Tibetans are facing oppression from the ruling Han Chinese and that China is trying to wipe out anything that's Tibetan. Sounds a lot like western media. Some even go as far as saying that Tibetan monks are being tortured and Tibetan monasteries are being burned and looted. The fact of the matter is, minorities in China, Tibetans included, are prioritized with affirmative action, like a lower score requirement on the college entrance exam and not being taxed. When China was trying to control overpopulation, minorities were encouraged to have as many children as they want. Those special benefits are not even available to the Han Chinese and exist for better equality for minorities, promotion of territorial autonomy, and better equality for minority languages and cultures. Tibetans have citizenship to the same extent as a Han Chinese but they might have it better because of affirmative action.
许多看不清本质的傻X会觉得西藏人遭受着来自汉族人的压迫,面临着来自汉族的文化灭绝的威胁。这听起来就跟西方媒体一个样。有人甚至臆想着藏族僧侣正在遭受着酷刑折磨,寺庙被烧被劫掠。而事实上包括藏族在内的中国境内所有少数族裔基于中国的平权法案正享受着非常优越的政策,例如高考减分以及赋税减免等。当中国在尝试控制人口的时候,对少数民族仍然是鼓励生育想生多少就生多少。这些政策汉族人根本无法享受到,因为它们的存在是为了提高少数民族的生活质量、提升少数民族的自治程度以及保存和延续少数民族文化及语言。藏族人的公民权利因为平权法案的存在完全不低于甚至高于汉族人。
Tibet still speaks Tibetan. In fact, the Tibetan language even has official status in Tibet and China allows for that. In the Tibetan streets, signs are bilingual, written in both Chinese and Tibetan. The Tibetan language is taught in schools built by China in Tibet as a mandatory curriculum.
西藏人仍然说藏语。事实上,藏语在中国甚至享有官方语言的地位。在西藏的街道上,各种标牌都是汉藏双语的。藏语在西藏地区的学校里仍然是必修科目。
China actually have kept and preserved the major symbols of Tibetan culture and history, most notably the Portala Palace, the Jokhang Temple, and Sera Monastery. In Tibet, there still exists many Tibetan style architecture.
中国其实一直在保存和延续着代表着藏族历史和文化的各种符号,比如著名的布达拉宫、大昭寺和色拉大乘寺。在西藏仍然有着大量的藏族风格建筑。
Ethnic Tibetans can hold political power in China and there are several who do. The top positions in the Tibetan government, like the governor, are reserved only for ethnic Tibetans. For example, both the Chairman of the regional People's Congress and the Chairman of the Tibet Autonomous Region must be ethnic Tibetan by law. All governors of the Tibetan region have been ethnic Tibetans.
藏族人在中国也可以从政,而且确实也有那么一些藏人在这么做。西藏自治政府里例如总督等最高级别职位是只能由藏族人担任的。比如藏区的人大主席和自治区政府主席法律规定必须是藏族人。藏区的最高长官也必须全是藏族人。
China has a policy called China Western Development which aims to economically improve its underdeveloped western regions, Tibet included. China have invested millions in Tibet for development, infrastructure, and better living standards. It's only under China that the Tibetans' homeland actually saw modernization. Tibet's economy have also significantly grown. Qiangba Puncog who is ethnically Tibetan and former governor of Tibet admitted this himself. In the end, China actually gives plenty of opportunities and consideration towards the Tibetans people and their way of life.
中国有个政策叫西部大发展,目标是大力发展西部地区的经济,包括西藏在内。大量资金被投入到西藏以提升藏区经济发展、基础设施建设以及藏族人生活品质。也是从中国治理西藏开始,西藏地区才真正得以实现现代化发展。西藏地区的经济指标也在大幅度提升。身为藏族人和前藏区最高领导人向巴平措也亲口承认和认可藏区的发展成绩。另外,中国也给予藏族人民足够的机遇和优待来维持并发展自身的生活方式。
Speaking of that, I know there are those out there who believe that the money China is putting in is to move Han Chinese into Tibet as a Chinese takeover, but that's just racist non-sense. Back in the 1800s, when large groups of Catholic European Immigrants begun arriving in America, Nativists believed that the Pope was trying to take over and corrupt America by moving in large numbers of Catholics. If you know that was racist non-sense, then you should know that the Chinese takeover myth is also racist non-sense.
说到这里,我知道有些人会认为中国把钱投入西藏是为了把汉人移居进藏然后趁机控制西藏,这种想法不过是带有种族主义色彩的臆想罢了。早在十九世纪来自欧洲的天主教移民大量进入美国的时候,本土主义者认为教皇是在通过移居大量天主教徒来占领和腐蚀美国。如果你觉得这种想法很扯淡,那你也应该会觉得所谓的汉人占领西藏也是在扯种族主义的淡。
I know there's a "Free Tibet" organization that's in England, but those foolish British supporters of the organization probably forgot that their own country conquered and seduced half the globe at the height of the British Empire. In fact, if they really care about autonomy, then they would also protest in favor of Scottish Independence and giving Northern Ireland back to Ireland. Today, there is still the Irish Republican Army, which uses terrorism to demand the UK get out of Ireland. By the way, under British control, there was the Bengal Famine in India, Gulags for native Kenyans in Kenya, and the rounding up and torturing of Yemen nationalists in Yemen. Britain started the conflict between Hindus and Muslims in India, a significant problem still present today. Yet, the British seem to worry more about the business of other countries than the problems it left behind from its imperialist legacy.
我知道在英格兰有一个叫"自由西藏"的组织,支持这个组织的那些不列颠撒币也许已经忘了他们的国家历史上最夸张的时候入侵了差不多半个地球。如果他们真的支持地区自治的话,他们也该为苏格兰独立和北爱尔兰回归爱尔兰人搞个游行。如今英国境内仍然存在着"爱尔兰共和国军"这种使用恐怖主义手段来威胁英国人撤出爱尔兰地区的组织。顺便提一句,英国治下的印度发生过"孟加拉大饥荒",肯尼亚有"古拉格集中营",也门也发生过针对也门民族主义运动人士的集中营和严刑拷打。英国在印度亲手制造了印度教与穆斯林的矛盾,至今仍然无法解决。然而不列颠人似乎对插手别国内政的兴趣远大于解决自己在帝国主义殖民时代的遗留问题的兴趣。
Also, Tibet has actually been part of China centuries before the founding of the modern China and I'm talking about the Qing Dynasty. China already took Tibet several centuries ago from today and it remained part of China as late as 1912 when the Qing collapsed. It's not that Tibet was always its own country until China came in 1950, which is when China re-incorporated Tibet. There are evidence that Tibet was part of China during the Ming Dynasty though this is heavily debated. But even then Tibet was already part of China. In comparison, Hawaii was taken roughly a century ago by America. Europe colonizing the globe during imperialism as late as the end of WW1. Today, the US, Britain, and France own several overseas territories as a legacy of imperialism. Britain conquered Scotland and Ireland several centuries back and today, Scotland and a piece of Ireland still belongs to Britain. Spain forcefully invaded the Basque Country also several centuries back and the Basque Country has yet to become a separate nation. Today's Russia is the result of the Russian conquest of Siberia.
另外,西藏早在新中国成立之前几个世纪的大清王朝时就已经是中国的一部分了。中国数百年前就已经统治了西藏,将其纳入版图范围一直到1912年大清灭亡。西藏在1950年被新中国收复之前并不是什么独立国家。证据表明早在明朝时期西藏就已经是中国的一部分了,虽然具体时间有待商榷。比较起来,夏威夷在一个世纪以前才被纳入美国版图。欧洲人直到第一次世界大战之前都在全球进行殖民活动。如今,作为帝国主义时期的遗产,美国、英国和法国仍然保留有数个海外领地。数个世纪之前英国征服了苏格兰和爱尔兰,如今整个苏格兰和部分爱尔兰地区仍然归于英国统治。西班牙武力入侵夺取了巴斯克地区,后者至今仍然无法独立建国。俄罗斯当今的领土也是其对西伯利亚地区征服的结果。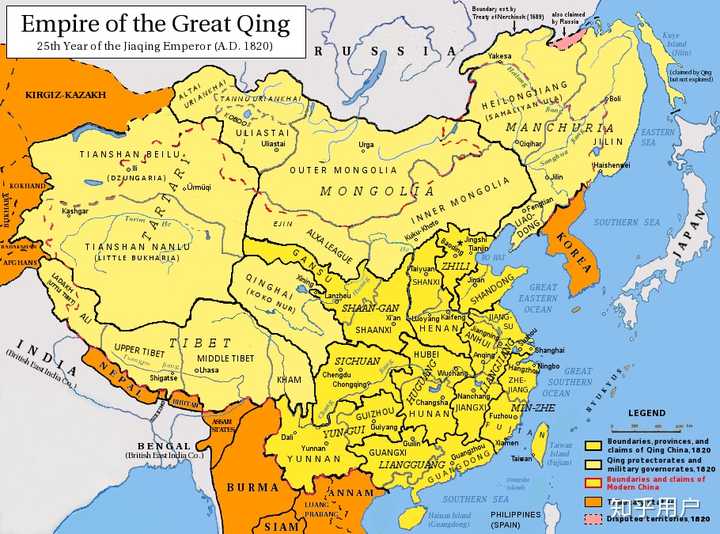 "Free Tibet" supporters call China and anyone who disagrees with them as liars. They claim that Chinese propaganda is used to justify keeping Tibet and China is hiring goons to write stuff in favor of them. However, calling one side a liar doesn't mean the other side doesn't lie. Do you think propaganda is unique to one country and that everything the west said is 100% honest? "Free Tibet" is often covered by western media. Western media is often what the rich desire the foolish public to believe. There are western politicians who say stuff in favor of "Free Tibet " but since when are politicians 100% honest and never deceive people? It's about persuading the public to support them and it's pretty common for them to over-exaggerate and make up stuff to make their rivals look bad. That's politics and media in a nutshell. Westerners say the Chinese are being brainwashed by the Chinese government when they themselves are being deceived every day by the media and politicians.
"自由西藏"的支持者把中国和任何持异见者都说成是骗子。他们宣称中国的宣传都是为了给继续统治西藏找理由,认为中国在招揽枪手给自己说好话。然而叫别人骗子不代表自己不是骗子。你会觉得一个国家的宣传话语是谎言而西方说的话是百分百真实的?"自由西藏"通常是由西方媒体来报道的。西方媒体通常是被有钱人用来戏耍大众的渠道。不少西方政客为"自由西藏"站台,但什么时候政客们都开始变得伟光正从不欺骗大众了?说服大众以获得支持是他们的本职,为达到目的用过于夸张的手段和编造的言论来抹黑敌人也算是家常便饭了。简而言之这就是政治和媒体的本质。西方人说中国人被政府洗脑,却不知自己在天天被媒体和政客洗脑。
The negativity said about China over Tibet is really likely because of western bias against China and that the west is competing with China in today's world over influence. What the west really wants is to weaken China and decrease its influence. This is noticeable when you see that most supporters of "Free Tibet" are westerners. The west says its okay for them to do something but antagonizes any country they hate for doing the exact same thing.
关于中国统治西藏的负面报道其实更像是源自西方对于中国的偏见的结果,源自中国与西方争夺话语权的斗争。西方想要的只是打压中国,压制中国的影响力。你看看"自由西藏"组织全是由西方人组成这个事实就知道了。西方国家给他们开绿灯,但如果有其他国家对西方做相同的事情西方国家就不乐意了,就会进行疯狂打击。
Tibetans who support the movement are often those who never been to China or are part of the very old generation. Whether most Tibetans in China want independence is up in the air.
支持"自由西藏"组织的藏族人要么在海外出生从未去过中国,要么就是老一辈的藏人。所谓的大部分西藏人寻求独立的说法根本是子虚乌有。
Fingers are being pointed at China over Tibet but those who point those fingers forgot that their own country has done the very same thing they're trying to blame China for, many of which weren't really that long ago. Yet, it's like people only blame China. People justify conquests done by the west by saying the conquered people are treated "better" than the Tibetans, but the fact is, there were many atrocities that occurred to the colonized people in the western colonies.
很多人指责中国治理西藏是武力统治,孰不知这些说三道四的人自己的国家却真正干过武力统治的事情,热乎劲还没过那种。而且他们似乎只指责中国,被西方人的武力征服的其他民族在他们眼里过得还比藏族人好,而事实上西方国家对这些被殖民的民族进行过残暴的统治。
Those who support Tibetan independence will say anything to make China look bad, either by making stuff up or way over-exaggerating, all of which couldn't be farther from reality. Countries need to solve their own wrongs before sticking their noses in the affairs of other countries or it's just "the pot calling the kettle black". People make a huge deal about Tibet being conquered but since all countries acquired the land they own today as a result of conquest and that's just a part of history but only China gets blamed, then the real issue isn't of sovereignty but rather bias against China.
支持西藏独立的人会不惜一切代价抹黑中国,要么编造事实章口就来,要么夸大其词胡说八道,都是远远不符合事实的。这些国家需要做的是管好自己的事而不是对别的国家没事找事,别"乌鸦说猪黑"。大家都指责中国武力征服西藏,而事实上所有国家都是通过武力征服手段获取如今的领土的,却只有中国被黑,说明问题不在于主权而在于源自西方对中国的偏见。
P.S.这篇回答真的好特么长...
继续浏览内容

打开

继续
法律上是承认,不然无法建交,心里怎么想,重要吗?澳洲那边课本说是吞并侵略。又能怎样呢?派兵来"解放〃啊,又不敢,又没实力。我就不说他们侵略古利人了。印度还吞并锡金呢。还社会主义呢,就没听他们说。西方白人社会是无法接受亚洲黄种人当老大的。这是问题根源。
继续浏览内容

打开

继续