We have seen a couple of examples that have set a benchmark for future lovers. Samantha Lewes and Tom Hanks had an awe-inspiring affair which met unfortunate ending.
Late Samantha Lewes a well known American actress, was born as Susan James Dillingham on November 29, 1952, in San Diego, California, USA.
People applauded her work in the movies Mr. Success and Bosom Buddies. Samantha Lewes married her lover Tom Hanks and had 2 children with him.
But sometimes fairy tales do come to an end. Soon the couple faced separation. After some years of divorce, Samantha struggled with disease and she died of Cancer.
Bringing you all the details about Late actress Samantha Lewes like her married life with husband Tom Hanks, children, her death in a short wiki.
Personal Life of Samantha Lewes
Tom Hanks married Samantha at the tender age of 21.
Samantha Lewis and Tom Hanks were high school sweethearts. He believed that his motivation toward marriage was to fight through loneliness.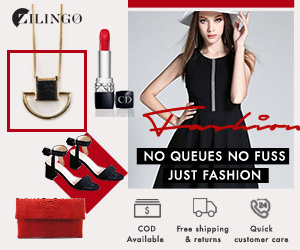 At that time they were students at Sacramento State University. Cupid struck the couple and they exchanged vows on January 24, 1978.
They had a son Colin Lewes Dillingham, who was born in 1977 prior to their marriage.
The couple was very happy together and was blessed with a daughter named Elizabeth Hanks in 1982. Hanks was elated on having his son at 21.
End of The Fairy Tale of Samantha and Tom
The almost perfect love story came to an end when the couple divorced in 1987.
They attended all the social events and major functions and the media were all eyes for this doting pair.
But nothing could help save this jeopardized alliance. According to Tom, His loneliness played part in getting married so young and it was early for him to take such responsibilities.
"I was just too young and insecure for marriage. I was 23 and my son Colin was already two when I married for the first time."
Read More: David Nehdar Wiki: Lacey Chabert's Husband – Know The Mystery Guy
Tom himself has to face his parent divorce at very young age, as a result, he had to go through loneliness and instability.
"I was looking for something I had not found as a kid, and a broken marriage meant I was sentencing my own kids to the sort of feelings I had at their age."
After the divorce, her husband Tom Hanks married an actress Rita Wilson. Samantha chose not to marry anyone rather take care of her children.
Another very shocking report tells that Tom Hanks harrassed and even attempted to kill his ex-wife. Samantha Lewes had written to an LA court asking for a restraining order against Hanks.
She added "My husband has repeatedly verbally abused and humiliated me during the past 90 days in my home. This caused me to suffer great emotional distress."
Well, it is a very sad twist to an amorous relationship. Don't u think so?
Samantha Lewes: Being A Proud Mother
Samantha would have been a proud mother if she were alive.
While her first child Colin Hanks is increasingly gathering more fame as an actor and filmmaker.
Known for his roles in several successful film and television production, Colin has received a handful of nomination for prestigious awards.
Well, this charming young man has definitely inherited his father's cool looks and acting prowess.
Check out his video below.
Her daughter Elizabeth is also recognized as a popular actress.
Ironically the lady behind their success, their mother, Samantha didn't get to witness or celebrate most of these successes.
She died the same year Colin got his first nomination, in 2002 when he was nominated for the MTV Movie Awards.
Lewes never got to attend his son's wedding or meet her daughter-in-law, Samantha Bryant nor her granddaughters, Olivia and Charlotte respectively born in 2011 and 2013.
Samantha Lewes Death (Demise)
Post-divorce Samantha Lewes had a rough ride with life.
Samantha was diagnosed with bone cancer, the news devastated the whole family.
Tom left no stone unturned to save the life of his first wife, he paid all the medical expenses for her treatment.
He also called special medical practitioners, but they only managed to lessen the pain, as cancer had affected her lungs and brains.
Samantha took her last breath on March 12, 2002.