Opinion
Brooke Sample
Southwest and American are sticking with the science — and federal law — in requiring vaccines for employees despite Governor Greg Abbott's war on mandates.
Michael R. Strain
Both governors are telling business what to do, but the Texas ban on vaccine mandates is a lot scarier than California's order on gender-neutral toys.
Jonathan Bernstein
Normally, such contests are determined by the president's popularity. This time could be different.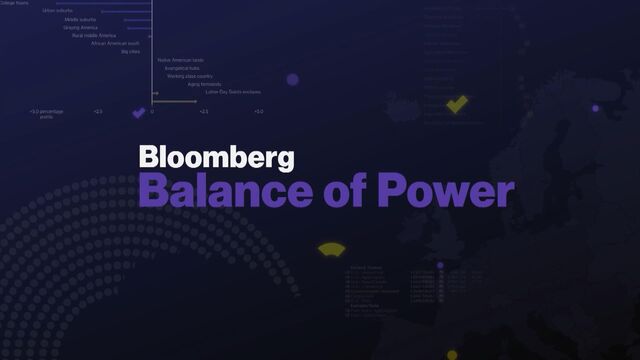 Balance of Power (10/14/2021)
"Bloomberg: Balance of Power" focuses on the intersection of politics and global business. Sweden Finance Minister Magdalena Andersson and former IMF Chief Economist Maurice Obstfeld discuss the risks to the global economy. Plus, Mark Malloch-Brown calls vaccine inequality a terrible crime. (Source: Bloomberg)