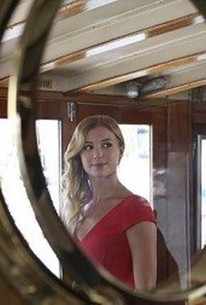 Episode Info
Season two of the smash hit US drama about a young woman living under an assumed identity to gain revenge on those responsible for wrecking her childhood. Emily returns to the Hamptons after an important trip to Japan to see her mentor, Satoshi Takeda. In search of answers about her mother, Emily takes Nolan to make some enquiries at a hospital psychiatric ward that has long been closed down. Emily realises that she must take steps to stay close to Jack and Amanda, while Ashley has become Daniel's new love interest. After spending 60 days at an addiction recovery centre, Charlotte is determined to gain outpatient privileges, but those who should have her best interests at heart are plotting to keep her confined. Jennifer Jason Leigh guest stars.
ATTENTION: SOME OF THE QUOTES BELOW CONTAIN SPOILERS
Granted, this could all topple over from the weight of too much going on at once, but we didn't get the sense that the writers were winging it. The opposite: things seem tighter than ever, script-wise.