Opinion
Jonathan Bernstein
Success or failure of two huge efforts to rebuild infrastructure and expand government programs would have impact on people's lives, but not necessarily on electoral politics.
Daniel Moss
A bit of cloak and dagger is necessary when plotting strategic or economic disruption. Macron would know that from France's own history, which makes his outrage a little hard to take.
Lionel Laurent
Faced with potential social unrest, European leaders move to help consumers deal with rising energy costs.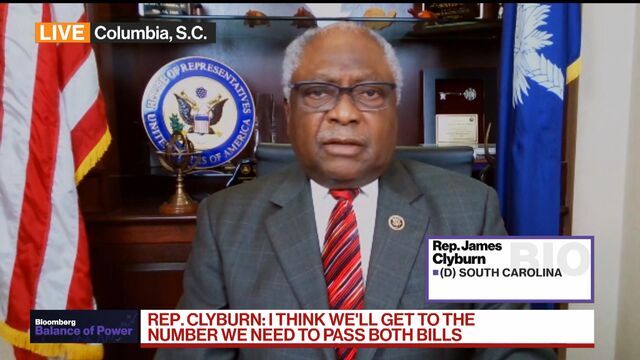 Rep. Clyburn on Tax Bill, Debt Limit Negotiations
U.S. Representative Jim Clyburn, a South Carolina Democrat, discusses the outlook for passage of the bipartisan infrastructure bill and the tax and spending measure that will carry the bulk of President Joe Biden's agenda. Speaking with Bloomberg's David Westin, Clyburn also discusses the debate over passing an increase in the federal debt limit on "Balance of Power." (Source: Bloomberg)