Sign In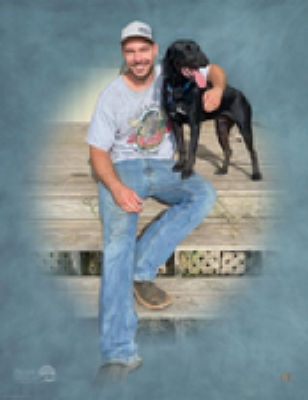 Tyler Kent O'Brien
<p><span style="font-size:18px;"><span style="font-family:georgia,serif;">It is with heavy hearts the O&#39;Brien family announces the passing of Tyler&nbsp;following a tragic accident&nbsp;at the age of 29 on December 12, 2020. Tyler was born to Anthony and Marilyn O&rsquo;Brien on June 5, 1991 in London, Ontario, Canada. &nbsp;</span></span></p> <p><span style="font-size:18px;"><span style="font-family:georgia,serif;">Tyler lived his life to the fullest; a free-spirited young man with a kind heart and a wild soul. He touched the lives of so many people and made&nbsp;a friend wherever he went. Attending Navarro schools (K-12) and played basketball, baseball, and football for the Panther&#39;s. He attended St. Philip&#39;s College and became a diesel mechanic. Tyler had a great, positive work ethic and encouraged others to do so as well. He loved adventure, hunting, fishing, kayaking, camping, and hiking. Recently he started playing&nbsp;disc golf. He loved to eat and work out.&nbsp;</span></span></p> <p><span style="font-size:18px;"><span style="font-family:georgia,serif;">Tyler is preceded in death by his paternal grandparents,&nbsp;Joseph and Jean O&#39;Brien; maternal grandparents,&nbsp;Lyle and Jean Poland; his brother, Korrigan Kent O&#39;Brien along with many other family members.&nbsp;</span></span></p> <p><span style="font-size:18px;"><span style="font-family:georgia,serif;">Tyler is survived by his parents, Tony and Marilyn; brother, Joshua and wife Kelsey; sister, Kaitlyn; nephew Ayden and niece Brooklyn. He was &quot;Uncle Tyler &ldquo;to many others. He leaves behind his furry pal River whom he rescued from the San Antonio River Walk. He will be deeply missed by his numerous aunts, uncles, cousins and many friends.&nbsp;</span></span></p> <p><span style="font-size:18px;"><span style="font-family:georgia,serif;">In lieu of flowers, the family requests donations in memory of Tyler to the Texas Parks and Wildlife, you may donate online at:&nbsp;<a href="http://tpwd.texas.gov/business/donations/">https://tpwd.texas.gov/business/donations/</a>&nbsp;or by mail to:&nbsp;Texas Parks and Wildlife Foundation 2914 Swiss Avenue,&nbsp;Dallas, TX 75204&nbsp;or you may also donate in his memory to&nbsp;the charity of your choice.&nbsp;</span></span></p> <p><span style="font-size:18px;"><span style="font-family:georgia,serif;"><em><strong>A Walk-through line Visitation</strong></em> will be held on Monday, December 21, 2020 from 5:00 p.m. to 7:00 p.m. at Palmer Mortuary &amp; Cremations. <em><strong>Due to the current circumstances around COVID19, the chapel cannot hold more than 50 people at once. Please walk through and pay your respects to allow all of Tyler&rsquo;s many friends the opportunity to visit. Face coverings are required upon entering the funeral home.</strong></em> Services will conclude in the chapel on Monday evening and the family will fulfill Tyler&rsquo;s wishes of Cremation. &nbsp;</span></span></p> <p><em><span style="font-size:18px;"><span style="font-family:georgia,serif;">The family would also like to invite everyone to a Celebration of&nbsp;Life on Tuesday, December 22, 2020&nbsp;from 1:00 p.m. to 5:00 p.m. at the O&#39;Brien Ranch located at: 2788 Glenewinkel Road, Seguin, Texas. 78155. &nbsp;</span></span></em></p> <p><span style="font-size:18px;"><span style="font-family:georgia,serif;">Due to COVID19 restrictions, Tyler&#39;s parents are planning a Celebration of Life in Lambeth, Ontario, Canada&nbsp;for all his Canadian family to come together to celebrate Tyler&rsquo;s life in the near future. &nbsp;</span></span></p>
June 5, 1991 - December 12, 202006/05/199112/12/2020
Recommend Tyler Kent's obituary to your friends.
Obituary
It is with heavy hearts the O'Brien family announces the passing of Tyler following a tragic accident at the age of 29 on December 12, 2020. Tyler was born to Anthony and Marilyn O'Brien on June 5, 1991 in London, Ontario, Canada.
Tyler lived his life to the fullest; a free-spirited young man with a ...
Read more
Events
Monday, December 21 2020
05:00 PM - 07:00 PM
Palmer Mortuary
1116 North Austin
Seguin, TX 78155