Pat McCrory
From Ballotpedia
Mayor of Charlotte
---
Governor of North Carolina
---
Charlotte City Council
---
Pat McCrory (b. October 17, 1956, in Columbus, Ohio) served as the 74th governor of North Carolina from January 5, 2013, to January 1, 2017.[1] McCrory won election on November 6, 2012. He ran for re-election in 2016, but was defeated by Roy Cooper (D) in the general election on November 8, 2016.
McCrory first sought the office of governor in 2008. He lost to Bev Perdue (D) by some 145,000 votes in the 2008 race. With her approval ratings slipping, Perdue did not seek re-election in 2012. Her lieutenant governor, Walter Dalton, ran for the Democrats, facing McCrory in the general election, which McCrory won. In doing so, he became the first Republican to take the seat in 20 years and the first to have a GOP legislature in more than 100 years.[2]
From 1995 to 2009, McCrory served as mayor of Charlotte and received bipartisan support. During the 2012 race, he received support from the tea party movement. He disputed criticism that he had shifted his views.[3] An analysis of Republican governors by Nate Silver of the New York Times in April 2013 ranked McCrory as the ninth-most conservative governor in the country.[4]
On December 19, 2019, McCrory said that he would not run for governor in 2020 and that he was considering running for U.S. Senate in 2022.[5]
Biography
McCrory was born in Ohio and raised in Guilford County, North Carolina. After earning degrees in education and political science from Catawba College, he moved to Charlotte to work for Duke Energy.[6]
He won election to an at-large seat on the Charlotte City Council, winning re-election two times and serving as mayor pro tempore. In 1995, he was elected mayor of Charlotte, North Carolina, eventually serving seven terms.[6]
In 2010 McCrory began work as the senior director of strategic initiatives for the Charlotte-based law firm of Moore & Van Allen. He is also currently a partner with McCrory & Company, a management consulting firm.[6]
Education
Lucy Ragsdale High
B.S., Education and political science, Catawba College[6]
Political career
Governor of North Carolina (2013-2017)
McCrory first won election as governor in 2012. He was sworn in as the 74th governor of North Carolina on January 5, 2013. He ran for re-election in 2016, but was defeated by Roy Cooper (D) in the general election on November 8, 2016.[7]
HB2 and transgender bathroom access laws
On March 23, 2016, the North Carolina State Legislature passed the Public Facilities Privacy & Security Act, also commonly known as House Bill 2 (HB2). The legislation mandated that "[l]ocal boards of education shall require every multiple occupancy bathroom or changing facility that is designated for student use to be designated for and used only by students based on their biological sex," and provoked significant backlash from the national LGBT community.[8][9]
The legislation was in response to a local ordinance passed in Charlotte, North Carolina that would have prevented businesses from discriminating against LGBT customers. It also included a provision that would have allowed transgender people to use the bathroom that aligns with their gender identity.[10] Before the local LGBT ordinance could go into effect on April 1, 2016, legislators in the General Assembly of North Carolina called a one-day special session on March 23 to address the issue, at which time HB2 passed in both chambers of the legislature. The bill overruled the local ordinance and prevented local governments from setting up their own anti-discrimination rules, including laws against LGBT employment discrimination. McCrory signed the bill into law on March 23.[11]
"I empathize with these people who have some very unique needs. But at the same time it doesn't mean everyone else should have to compromise a well established etiquette of men in men's restrooms and showers and locker rooms," said McCrory upon signing the bill. He dismissed objections to the law as "political theater" orchestrated by "left wing activist groups." He also contested assertions that the law would hurt North Carolina's economy, saying that he had not heard of a single business that was moving out of North Carolina in protest.[12] Following his statement, several large companies, such as PayPal and Deutsche Bank, canceled expansion plans in the state in protest, while others took their business elsewhere—the National Basketball Association announced on July 21 that its All-Star Game would no longer be held in Charlotte beginning in 2017, an estimated $100 million revenue loss.[13][14]
On May 4, 2016, the U.S. Department of Justice sent a letter to McCrory and the state's public universities stating that HB2 violated Title VII of the Civil Rights Act of 1964. Title VII "prohibits an employer from discriminating against an individual on the basis of sex and from otherwise resisting the full enjoyment of Title VII rights." The letter also said that the bill violates Title IX of the Education Amendments Act of 1972, which bars discrimination in education based on sex. The state government, a Republican trifecta, and the universities were given a deadline of May 9 to "remedy these violations." If they were not to comply, and if this finding were upheld by the courts, federal funding to state universities could be affected. On Thursday North Carolina House Speaker Tim Moore said they did not plan on meeting the deadline, which they considered bullying by the Obama administration.[15][16]
Budget dispute resolution
On September 18, 2015, McCrory signed a $21.7 billion budget, almost three months after the previous year's budget expired on July 1.[17] Before McCrory signed the budget bill, the third temporary government spending provision was set to expire late the same night.[18] The new budget will fund the government through June 2017.[17] The budget dispute was a result of disagreements over Medicaid reform, economic development and taxes.[19] The budget passed the state Senate by a vote of 33 to 16, and the state House voted 81 to 33 to pass the budget.[20]
After signing the budget bill, McCrory made the following statement:
| | | |
| --- | --- | --- |
| " | The budget submitted to me by the General Assembly includes many of the goals and ideas we put forward to provide the tools North Carolina needs to continue what we have accomplished during the past three years. Now we can work together to implement a common-sense vision for our great state that includes job creation, education, healthcare and transportation.[17][21] | " |
The budget includes a decrease in personal income tax in 2016 from 5.75 to 5.49 percent, an increase in funding for public schools, a raise in minimum teacher salaries from $30,800 to $35,000, and a $750 bonus to all state employees and teachers at the end of the year.[22] The budget also expanded sales tax to include labor for repairs and installations, and set aside $225 million over the following two years for Medicaid reform.[17]
Veto of same-sex marriage exemption
The North Carolina State Legislature approved a bill in May 2015 exempting county magistrates and registers of deeds from issuing marriage licenses if the marriages conflict with their religious views. On May 28, McCrory issued a veto of the legislation because of his concern for adherence to state law.[23] The veto message stated:
"

I recognize that for many North Carolinians, including myself, opinions on same-sex marriage come from sincerely held religious beliefs that marriage is between a man and a woman.

However, we are a nation and a state of laws. Whether it is the president, governor, mayor, a law enforcement officer or magistrate, no public official who voluntarily swears to support and defend the Constitution and to discharge all duties of their office should be exempt from upholding that oath; therefore, I veto Senate Bill 2.[23][21]

"
Veto overridden by state legislature
North Carolina law requires a three-fifths vote from each legislative chamber to override a governor's veto. The North Carolina Senate voted 32-16 on February 25 to support the exemption; on June 1, the chamber successfully overrode McCrory's veto, once again voting 32-16 in favor of the measure.[24][25] After the Senate override, the bill returned to the North Carolina House of Representatives for the decisive vote on the veto. House members barely surpassed the 60 percent threshold in their vote with 10 members absent from the May 28 vote.[23] On June 11, with 10 members still absent, the House passed the opt-out legislation by a vote of 69-41; it needed 66 votes to complete the override.[26]
Response to the 2014 illegal immigration surge
On July 22, 2014, McCrory and the Republican governors of Alabama, Pennsylvania, Utah and Wisconsin sent a letter to President Obama expressing their concerns about the handling of the reported increase in illegal border crossings. The surge focused on unaccompanied and undocumented immigrant children crossing into Texas. The governors noted that a failure to return the children "will send a message that will encourage a much larger movement towards our southern border," endangering more children.[27]
Common Core
On December 19, 2015, the Academic Standards Review Commission published its final recommendations to modify the state's Common Core standards for math and English in public schools. [28] The commission was created in July 2014. Its 11 members were appointed by the legislature, the governor and the state board of education.[29]
McCrory had supported the Common Core State Standards Initiative adopted by the state in 2010.[30] He said that earlier efforts to repeal the Common Core education standards by the Republican legislature were ill-advised. Instead, he said he wanted to work on correcting issues, stating that "you don't just throw out the whole thing if you have some minor issues you need to fix. We are trying to get some of the language out of the current bills in which we toss the whole thing out with no replacement."[31][32] He made the remarks after the North Carolina Senate pushed ahead with legislation calling for a commission to recommend changes to the standards. The House approved a different version. Legislators reconciled their bills to create a commission to review standards, leaving the original Common Core standards intact until publication of the commission's recommendations. McCrory approved the compromise legislation, arguing that the commission's mandate was to review standards instead of making decisions usually reserved for the North Carolina Board of Education.[31][33]
Cabinet salaries
Republican state legislators changed state law to allow the governor to set cabinet member salaries. As of January 2013, McCrory's eight-member cabinet together made more than $1 million—an increase of $78,000 from the previous year.
McCrory increased salaries for four cabinet secretaries—Health and Human Services, Public Safety, Transportation, and Corrections—from $121,807 to $135,000. The other four—Energy and Natural Resources, Revenue, Administration, and Cultural Resources—went from $121,807 to $128,000.
Explaining the raises, McCrory said, "I'm trying to make it at least where they can afford to live while running multi-billion dollar departments."[34]
Tax reform
McCrory made tax reform, namely a reduction in the state's income tax, a priority for 2013. McCrory said that states with low or no income tax had done better economically than those with high rates.[35] McCrory said he wanted to examine eliminating the state income tax. The John W. Pope Civitas Institute analyzed a proposal that would eliminate the state income, corporate and franchise taxes, and replace the lost revenue by increasing the state sales tax and expanding the sales tax to cover services and other exempted products. The institute estimated that such a policy would have brought the state an additional 217,000 to 378,000 more jobs had it been in place over the previous 10 years.[36]
On July 23, 2013, McCrory signed into law a tax reform bill that made the personal income tax rate uniform and reduced corporate income taxes. The bill lowered the personal tax rate to 5.8 percent in 2014 and 5.75 percent in 2015. The corporate income tax dropped from 6.9 percent in 2013 to 6 percent in 2014 and 5 percent in 2015. Legislators also included a corporate tax rate of 4 percent in 2016 and 3 percent in 2017, contingent on higher revenues from an improved state economy.
During the bill signing, McCrory made the following statement:
"

I firmly believe that this reform package will prove to be critically important to growing North Carolina's economy and getting people back to work. This tax reform package puts more money in families' budgets and will restore confidence for North Carolina businesses. Because of this package, job creators will think about relocating to our great state.

I would like to once again commend and thank Senate Pro Tempore Phil Berger, Speaker Thom Tillis, Commerce Secretary Sharon Decker, Secretary of Revenue Lyons Gray and my budget Director Art Pope for their hard work in getting this tax deal done. This historic tax reform package is a win-win for our state and the working families who live here.[37][21]

"
Stance on Syrian refugee resettlement
After the attacks in Paris, France, on November 13, 2015, many U.S. governors declared their support or opposition to Syrian refugee resettlement in their states. McCrory expressed conditional opposition to the resettlement of Syrian refugees in the state of North Carolina. He said:
| | | |
| --- | --- | --- |
| " | I am now requesting that the president and the federal government cease sending refugees from Syria to North Carolina until we are thoroughly satisfied with the effectiveness of the federal background checks and security checks on such refugees entering our country.[38][21] | " |
Elections
2016

McCrory ran for re-election as governor in 2016. He defeated former state Rep. Robert Brawley and former 2012 gubernatorial candidate Charles Moss in the Republican primary on March 15, 2016.[39]
McCrory competed with Attorney General Roy Cooper (D) and Libertarian candidate Lon Cecil in the general election on November 8, 2016.
Roy Cooper
defeated incumbent
Pat
McCrory
and
Lon Cecil
in the North Carolina
governor
election.
North Carolina Governor Republican Primary, 2016
Candidate
Vote %
Votes
Pat McCrory Incumbent
81.7%
876,885
C. Robert Brawley
10.6%
113,638
Charles Kenneth Moss
7.7%
82,132
Total Votes
1,072,655
Election results via North Carolina State Board of Elections.
2012
McCrory won election as governor of North Carolina in 2012. He easily defeated five challengers in the May 8 primary, and defeated Walter Dalton (D) and Barbara Howe (L) in the general election on November 6, 2012.[40]
Governor of North Carolina General Election, 2012
Party
Candidate
Vote %
Votes
    
Democratic
Walter Dalton
43.2%
1,931,580
    
Republican
Pat McCrory
54.6%
2,440,707
    
Libertarian
Barbara Howe
2.1%
94,652
    
Write-in
Various
0%
1,356
Total Votes
4,468,295
Election results via NC State Board of Elections
Issue positions
Taxes:
In 2008, McCrory signed a no-tax pledge by Americans for Tax Reform, stating he would "oppose and veto any and all efforts to increase taxes." In August 2012, his campaign confirmed that he would continue to stand by that pledge.[41]
Endorsements
North Carolina Troopers Association[42]
N.C. chapter of the National Federation of Independent Business[43]
2008
McCrory ran for governor of North Carolina in 2008. He was defeated by Democrat Beverly Perdue in the November 2008 general election.
Campaign donors
---
The finance data shown here comes from the disclosures required of candidates and parties. Depending on the election or state, this may not represent all the funds spent on their behalf. Satellite spending groups may or may not have expended funds related to the candidate or politician on whose page you are reading this disclaimer, and campaign finance data from elections may be incomplete. For elections to federal offices, complete data can be found at the FEC website. Click here for more on federal campaign finance law and here for more on state campaign finance law.
---
Pat McCrory campaign contribution history
Year
Office
Result
Contributions
2012
Governor of North Carolina
$12,202,756
2008
Governor of North Carolina
$6,644,948
Grand total raised
$18,847,704
Source: Follow the Money
2012
McCrory won election to the position of Governor of North Carolina in 2012. During that election cycle, McCrory raised a total of $12,202,756.
Governor of North Carolina 2012 election - Campaign Contributions
Top contributors to Pat McCrory's campaign in 2012
North Carolina Republican Party
$776,675
Richard Wimmer
$12,350
Ronald Kirkpatrick Sr
$1,200
Howard Bissell III
$1,100
Marsha Prestage
$8,035
Total Raised in 2012
$12,202,756
Total Votes received in 2012
2,440,707
Cost of each vote received
$5
Source:Follow the Money
In the second quarter of 2012, McCrory raised $2.2 million. He ended the quarter with $4.4 million cash on hand.[44]
Personal
Note: Please contact us if the personal information below requires an update.
McCrory earned an honorary doctorate from Catawba College in 2001.[6]
State profile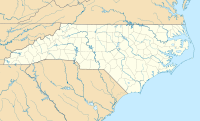 Demographic data for North Carolina
 
North Carolina
U.S.
Total population:
10,035,186
316,515,021
Land area (sq mi):
48,618
3,531,905
Race and ethnicity**
White:
69.5%
73.6%
Black/African American:
21.5%
12.6%
Asian:
2.5%
5.1%
Native American:
1.2%
0.8%
Pacific Islander:
0.1%
0.2%
Two or more:
2.4%
3%
Hispanic/Latino:
8.8%
17.1%
Education
High school graduation rate:
85.8%
86.7%
College graduation rate:
28.4%
29.8%
Income
Median household income:
$46,868
$53,889
Persons below poverty level:
20.5%
11.3%
Source: U.S. Census Bureau, "American Community Survey" (5-year estimates 2010-2015)
Click here for more information on the 2020 census and here for more on its impact on the redistricting process in North Carolina.

---

**Note: Percentages for race and ethnicity may add up to more than 100 percent because respondents may report more than one race and the Hispanic/Latino ethnicity may be selected in conjunction with any race. Read more about race and ethnicity in the census here.
Presidential voting pattern
North Carolina voted Republican in four out of the five presidential elections between 2000 and 2016.
Pivot Counties (2016)
Ballotpedia identified 206 counties that voted for Donald Trump (R) in 2016 after voting for Barack Obama (D) in 2008 and 2012. Collectively, Trump won these Pivot Counties by more than 580,000 votes. Of these 206 counties, six are located in North Carolina, accounting for 2.91 percent of the total pivot counties.[45]
More North Carolina coverage on Ballotpedia
Recent news
The link below is to the most recent stories in a Google news search for the terms 'Pat McCrory' Governor 'North Carolina'. These results are automatically generated from Google. Ballotpedia does not curate or endorse these articles.
See also
External links
Social media:
Biographies:
Executive actions:
Financial (state level):
Interest group ratings:
Issue positions:
Public statements:
Media appearances:
Media coverage:
Footnotes