Echo is coming to the Hawkeye series, and here is everything that you need to know about this hero from Marvel comic books.
Echo is one of the latest superheroes to step out of the Marvel comic book pages and onto the screen. This character will be seen in the Disney+ series Hawkeye, but who exactly is Echo? In this article we will dive into her past, her powers, and what her appearance in Hawkeye could mean.
Who Is Echo?
Echo's real name is Maya Lopez. She is a Native American of the Cheyenne Nation whose father worked for Kingpin before he was killed on Kingpin's order. As he was dying he reached his hand out to her, leaving a bloody handprint on her face. This is why a handprint on her face is part of her costume.
After her father's death, Kingpin adopted her. He introduced her to Matt Murdock and the two of them hit it off. Kingpin then convinced her that Daredevil killed her father, causing her to go after him — however she did not know that Matt was actually Daredevil. She takes this out on Kingpin by shooting him, blinding him for quite some time.
Maya chose to use the name Echo because of her ability to copy the motions that she sees — she is like an echo.
What Are Echo's Powers?
Maya was born deaf but uses her photographic reflexes, much like Taskmaster, to perfectly duplicate movements and actions. This skill is what landed her in the gifted program as a young girl, and also what made Kingpin want to adopt her after he killed her father as he knew she would be useful to him.
Because of her photographic reflexes she is a skilled martial artist, dancer, and acrobat. She also possesses high weapons proficiency and physical strength. Maya is multilingual as well. She can read, write, and speak many languages and even though she is deaf, she has the ability to read lips so she can understand what others are saying to her.
Who Is Echo In Hawkeye?
In the comic books Maya worked with the New Avengers under the ninja identity Ronin. MCU fans will know that this is the identity Hawkeye used in Avengers: Endgame when he was hunting down and killing the "bad guys".
In the Hawkeye series Echo is played by debuting actress Alaqua Cox and appears for a split second in the trailer itself. Because she is known to be in this series, it can be assumed that Kingpin will be making an appearance as well. This would validate the long-running rumor that Vincent D'Onofrio will reprise his role as Kingpin in the MCU. Fingers crossed!

Echo Marvel Comic Book Suggestions
For those who wish to get to know Maya Lopez, also known as Echo, a little bit more — here are the best Marvel comic books to read.
She is Echo. Though seemingly kindred souls, their secret identities are very much at odds. Maya seeks out her father's killer, a man that Kingpin fingers as Daredevil. Can Matt Murdock clear his name before his new love becomes his executioner? Acclaimed writer/painter David Mack and artist Joe Quesada weave a tale of dangerous liaisons and forbidden romance that will change the Man Without Fear forever!
Collects Daredevil #9-12.
STRAIGHT OUT OF HER TRANSFORMATION IN AVENGERS, ECHO GETS AN EXHILARATING SOLO SERIES FROM BESTSELLER REBECCA ROANHORSE! Against all odds, one of the most powerful entities in the Marvel Universe chose Maya Lopez, a deaf street fighter, as its new avatar.
And the burning question on everyone's minds is: WHY?! But Echo is the last person to answer. Still learning her new cosmic abilities — and struggling with the Phoenix's overwhelming personality — Echo strikes out to return to her roots. But the reservation has even fewer answers. And where power goes, evil follows.
Someone wants Echo to fail — and unleash a power only the greatest heroes in history have been able to control. Avengers artist Luca Maresca joins superstar writer Rebecca Roanhorse for a story that will light the universe on fire!
Written by Brian Michael Bendis Pencils & Cover by DAVID FINCH 'RONIN' Part 1 (of 3) David Finch returns to debut the mysterious New Avenger everyone has been talking about all year!! Who is RONIN and why has Captain America recruited him into the fold? Bet it has something to do with Hydra helping the Silver Samurai get out of the country after he broke out of prison. Just sayin'! And what is Ronin's true identity? Here's a hint: He's not Daredevil!
Written by BRIAN MICHAEL BENDIS Pencils and Cover by LEINIL YU The New Avengers return!! And they are bringing superstar artist Leinil Yu with them!! But who are the New Avengers and what are they doing post-Civil War? Plus the return of Ronin!! It's Ronin versus Elektra for control of the Japanese underworld!
About Marvel's Hawkeye
"Hawkeye," a new series set in post-blip New York City. Former Avenger Clint Barton has a seemingly simple mission: get back to his family for Christmas. Possible? Maybe with the help of Kate Bishop, a 22-year-old archer with dreams of becoming a Super Hero. The two are forced to work together when a presence from Barton's past threatens to derail far more than the festive spirit.
Starring Jeremy Renner as Clint Barton/Hawkeye and Hailee Steinfeld as Kate Bishop, "Hawkeye" also features Vera Farmiga, Fra Fee, Tony Dalton, Zahn McClarnon, Brian d'Arcy James and newcomer Alaqua Cox as Maya Lopez.
Hawkeye comes to Disney+ on November 24, 2021!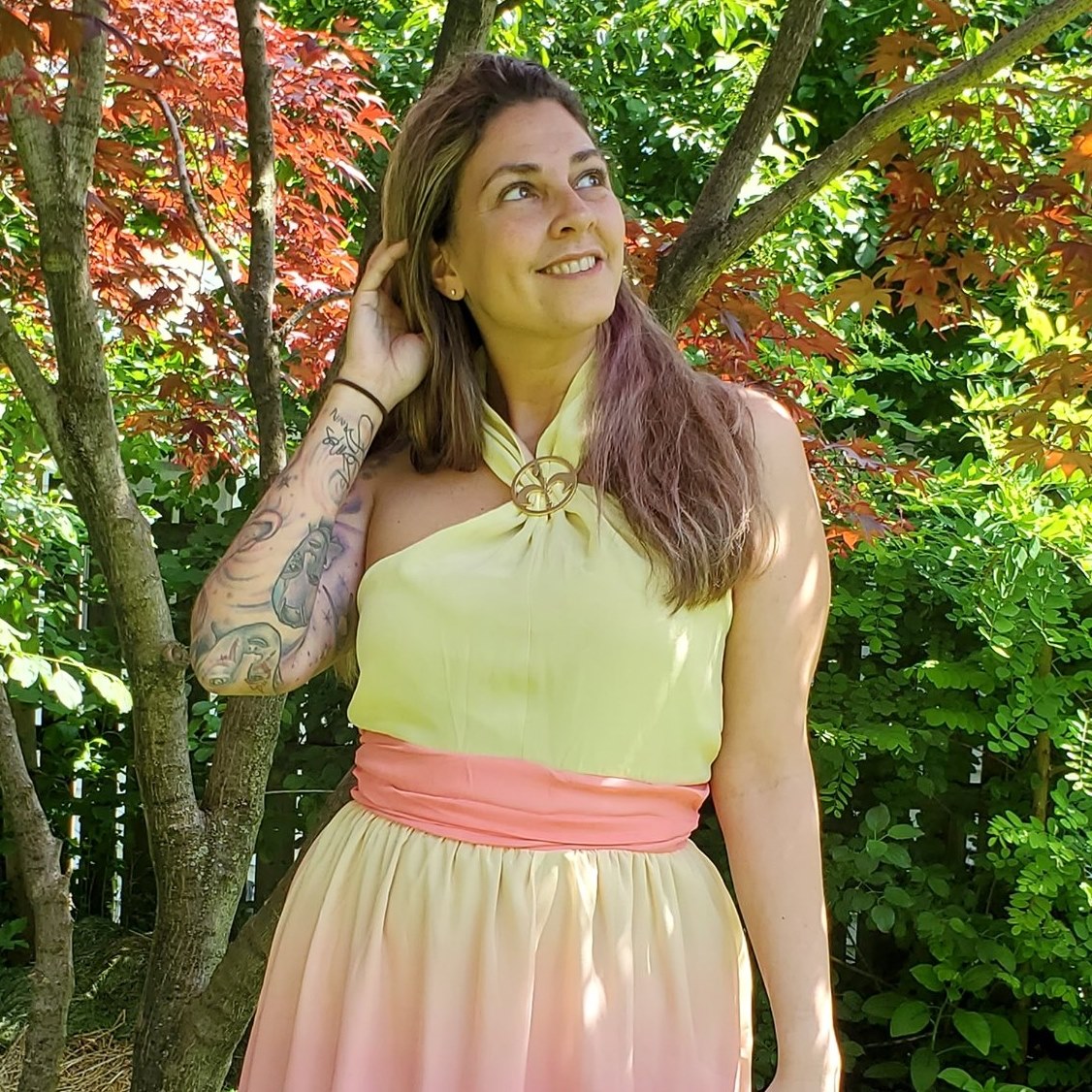 Tessa Smith is a Rotten Tomatoes Tomatometer-approved Film and TV Critic. She is also a Freelance Writer. Tessa has been in the Entertainment writing business for almost ten years and is a member of several Critics Associations including the Hollywood Critics Association and the Greater Western New York Film Critics Association.