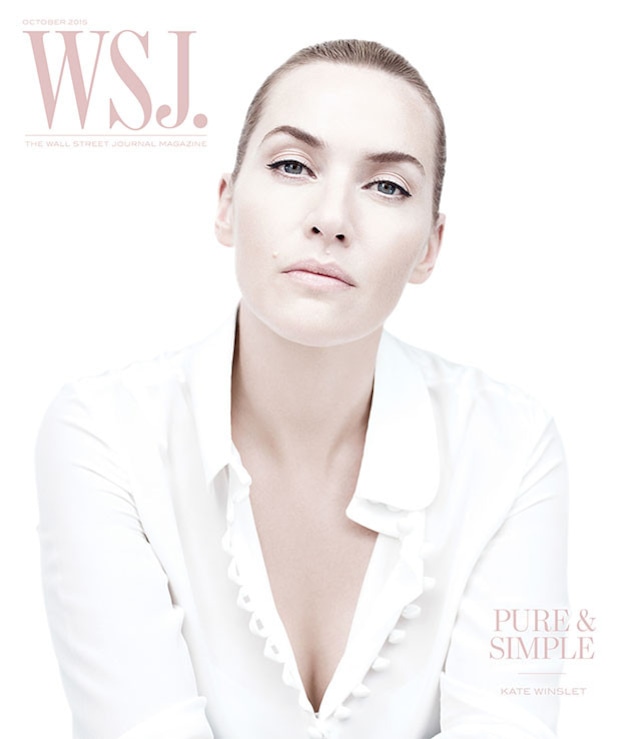 Willy Vanderperre for WSJ. Magazine.
Kate Winslet prides herself on her privacy.
The actress met her first husband, director Jim Threapleton, on the set of the indie film Hideous Kinky. In 1998, they were married. By 25 she was a mother to Mia Threapleton, and by 26 she was divorced. Kate married director Sam Mendes and welcomed a son, Joe Mendes, in 2003; the two split in 2010. In 2012, Winslet married Ned Rocknroll, with whom she had a son, Bear Winslet, born in 2013.
Decades ago, Kate tells WSJ. Magazine she struggled with attention on her love life. "No one teaches you, and also no one particularly helps you. It's a very specific thing to ask people to understand. 'So-and-so was mean about me in the newspaper.' 'Oh, just ignore it.' But you can't, because it's not true."
Regarding Jim and Sam, she says, "I know lots of people who are not in the public eye who have gone through several marriages, I really do, and it's just those are the cards that life dealt me. I didn't plan on its being that way. And f--k me, it hasn't been easy, you know." Kate has kept details surrounding both splits close to the vest, saying, "No one really knows what has happened in my life. No one really knows why my first marriage didn't last; no one knows why my second didn't."
Kate adds, "I'm proud of those silences."
Willy Vanderperre for WSJ. Magazine.
However, the actress is happy to talk about her third husband. "Thank God for Ned—really," she says. "He's just so incredibly supportive, and he's so much fun. He's absolutely everything to me. And to all of us."
Kate, who next appears in Steve Jobs and The Dressmaker, admits she struggles with the idea of being considered a movie star. "I've always been so uncomfortable with that," she tells WSJ. Magazine. "I just don't feel like one, and I don't live like one either—not the way I imagine a proper movie star living."
Willy Vanderperre for WSJ. Magazine.
The actress says her days of playing the ingénue are over. Similarly, she no longer plans to be naked in movies. "We all focus on our bodies in our late teens and our early 20s, in a way that is just not cool or healthy. In your 30s, you become aware of staying fit. Now I view my physical self as an instrument that I have to keep going because I'm a mother, and I have to be as healthy as I can for those three people who need me—more than I need for myself to be in a f--ing nude scene."
Kate is tired of the attention on her appearance, anyway.
"Just a couple of hours ago, my publicist sent an email saying that some journalist from the Daily Mail has a picture of me from an event last night and is saying that I appear to have lost all the baby weight and how did I do that? And do I want to comment on the fact that experts are saying that I've had Botox? I just get irritated by that s--t," Kate says. "First of all, the latter is 100 percent not true, and secondly, it's f--king 18 months later. Of course I'm going to get back at some point."
Watch: What Does Kate Winslet Want for Her 40th Birthday?