The Black Theatre Coalition/Broadway Across America Fellowship Now Accepting Applicants Through October 15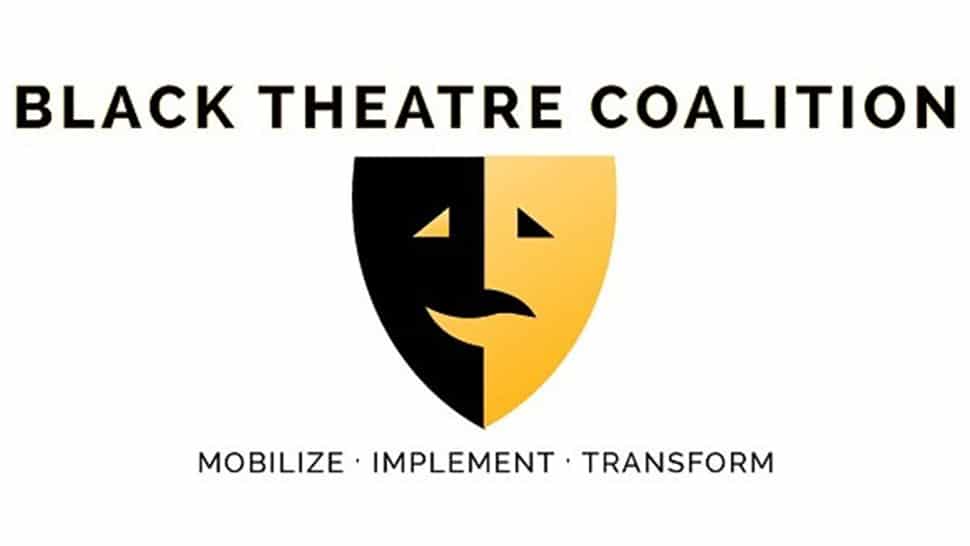 Fellowship Position Available with Fifth Third Bank Broadway in Atlanta Starting January 2022
The John Gore Organization (JGO) the leading presenter, producer, distributor, and marketer of Broadway theater worldwide, has partnered with Black Theatre Coalition (BTC), an organization dedicated to eradicating racial inequities in the theater industry, to create a comprehensive paid fellowship program for Black-identifying undergraduate college juniors, seniors and recent college graduates.
This landmark program, called The Black Theatre Coalition/Broadway Across America Fellowship, sponsored by the John Gore Organization, is now accepting applications through October 15, 2021, for ten paid 14-week part-time positions across the United States with training in the business of commercial theater.
One position will be available in Atlanta, working with the Fifth Third Bank Broadway in Atlanta team in the area of Marketing & PR for Broadway touring shows at the Fox Theatre.
In addition to on-the-job training, the program includes a comprehensive educational curriculum taught by BTC, BAA and other Broadway professionals, providing an invaluable, in-depth education in the business of commercial theater. The program also features a trip to New York City for regional fellows where the cohort will gather for in-person shadowing and networking opportunities.
"At Broadway Across America, we want to take meaningful steps to create change in our industry as it relates to equity, diversity, access and inclusion," said Russ Belin, Vice President of Broadway in Atlanta. "We believe that one important way to do that is to generate opportunities for students and young professionals to learn about the theater business from the inside, through on-the-job training and opportunities to learn and network with leaders in the industry. We're excited to partner with Black Theatre Coalition to give these Fellows insight to the wide range of roles that exist in our business off the stage."
Interested Black-identifying applicants should submit contact information, current school enrollment information, a personal statement, resume and one letter of recommendation at BroadwayFellows.com.
Recognizing the underrepresentation of BIPOC professionals in the commercial theater industry, this program will be dedicated to fostering and preserving a culture of equity, diversity, access, and inclusion. BTC-BAA Fellowships will initially be available in New York, Atlanta, Baltimore, Cincinnati, Fort Lauderdale, Houston and Louisville.
The goal of this fellowship program is to provide undergraduate and postgraduate students with an opportunity to develop the job skills, industry-specific knowledge and network connections necessary to begin a professional career in the commercial theater industry.
At the John Gore Organization, we believe that live theater is for everyone. Everyone means people of all races, ethnicities, gender identities, sexual orientations and people with disabilities. We specifically want to increase participation for those that have been historically underrepresented in the commercial theater industry.
FELLOWSHIP POSITIONS AVAILABLE
Atlanta, GA – Marketing & PR (1 position)
Baltimore, MD – Operations & Marketing (1 position)
Cincinnati, OH – Marketing & PR (1 position)
Fort Lauderdale, FL – Marketing (1 position)
Houston, TX – Marketing & Ticketing (1 position)
Louisville, KY – Ticketing Operations (1 position)
New York, NY– Finance (1 position)
New York, NY – Marketing & PR (1 position)
New York, NY – Operations (1 position)
New York, NY – Ticketing & Business Intelligence (1 position)
For more information and to apply, please visit BroadwayFellows.com.

Atlanta Jewish Film Festival Receives $75K Matching Gift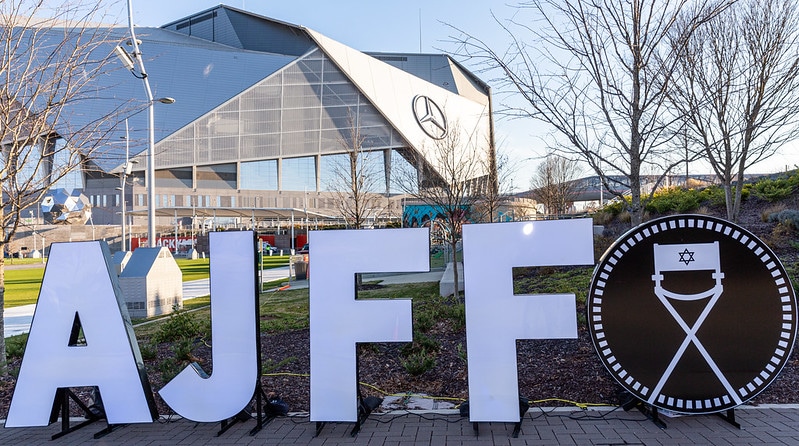 Every Dollar Pledged to Atlanta Jewish Film Festival Between Now and December 1st will be Matched 1:1 (up to $75K)
On October 25, 2021, the Atlanta Jewish Film Festival (AJFF) announces its first-ever matching gift opportunity, generously granted by a longtime benefactor of AJFF. Every dollar pledged to the Atlanta Jewish Film Festival annual campaign between now and the deadline of Wednesday, December 1, 2021 will be 100% matched (up to $75K). Donations will support AJFF's longstanding vision and mission: to inspire communities to new levels of social and cultural understanding, and to entertain and engage diverse audiences with film through a Jewish lens.
"We are so appreciative of this opportunity, especially as ticket sales account for less than 20% of our total revenue. Donors have always been critical to making the AJFF experience accessible to the entire community," said Lori Zelony, Director of Development at AJFF.
"This gift with its matching component will help ensure that the 2022 AJFF will overcome the obstacles of COVID, while serving both those who want to come back to theaters and those who prefer to enjoy the Virtual Cinema from the comfort of home. Every gift counts, and is now multiplied!"
In mid-March 2020, as the magnitude of the COVID-19 pandemic became clear, AJFF transformed its February 2021 annual film festival into a predominantly virtual event, streaming 51 films online. In addition, AJFF presented a trio of films at Mercedes-Benz Stadium, where AJFF converted The Home Depot Backyard into a drive-in theater. Now, AJFF is transitioning into a hybrid festival with both in-theater, as well as the online streaming platform hosted at www.ajff.org.
"During the height of the COVID crisis last year, our audience and larger Atlanta community stepped up their support with unprecedented generosity," said Kenny Blank, Executive Director of AJFF. "As the film festival prepares to welcome back moviegoers in February 2022, we're grateful for this unique philanthropic opportunity that helps ensure the gift of cinematic stories will endure during a period of continued disruption and uncertainty."
With input from a COVID Task Forces comprised of the Board of Directors and medical advisors, AJFF's in-theater experience in February 2022 will include stringent protocols to protect audiences. Details of those COVID safety requirements will be announced closer to the festival dates, based on conditions at that time and consistent with industry standards.
Kindly pledge a donation to support AJFF today by typing in: ajff.org/match and keep up to date on the impact of your funds by attending the festival's year-round programming and by following AJFF's social media via @atljewishfilm.

Fallish in Peachtree Corners

Photogallery showcasing the talents of the Peachtree Corners Photography Club.
Fall is a busy and beautiful time of year in Peachtree Corners. The crisp cool air, colorful leaves, and wonderful family activities like the Peachtree Corners Festival, concerts on the Town Green, and neighborhood Halloween parades draw us outside to enjoy this season in our community. Nature is also a-buzz with activity as wildlife is preparing for the winter months.
Enjoy the Fall photos from our Peachtree Corners Photography Club members. The monthly club meetings are free and open to everyone from beginners to pros. For more information about the club, go to their website at https://pcphotoclub.org.
(From top left, clockwise, photographer, subject. Anna Niziol, Kevin on pumpkins; Brian Walton, Hitting the Note at Simpsonwood Park; Tracey Rice, Ghoulish Delight;
Alfonso Caycedo, Fall at Jones Bridge Park; Kenneth Stewart, Camping Leaves; Mike Walker, autumn decorations at the forum in peachtree corners)
(From top left, clockwise, (photographer, subject) Dunagan, Coyote.
Anna Niziol, Aquatic center. Kenneth Stewart, Fall Shadow. Tracey Rice, Clowing Around At Peachtree Corners Festival. Brian Walton, I Was Grazing Here First Simpsonwood. Eric Richter, The Little Red Maple. Alfonso Caycedo, Father and sons fishing at Jones Bridge Park)

Fall Theater, Arts and Entertainment Guide

Lionheart Theatre
10 College Street, Norcross 30071
678-938-8518, lionhearttheatre.org
Bewitching
October 21 and 22, 7:30 p.m. October 24, 2 and 7:30 p.m.
Bewitching is a spooky, chilling collection of 10-minute plays that celebrate the Halloween season. The plays were submitted from playwrights across the U.S. You don't want to miss this evening of chills and thrills.
Vanya and Sonia and Masha and Spike
November 5-21. Fridays and Saturdays, 7:30 p.m.; Sundays- 2 p.m.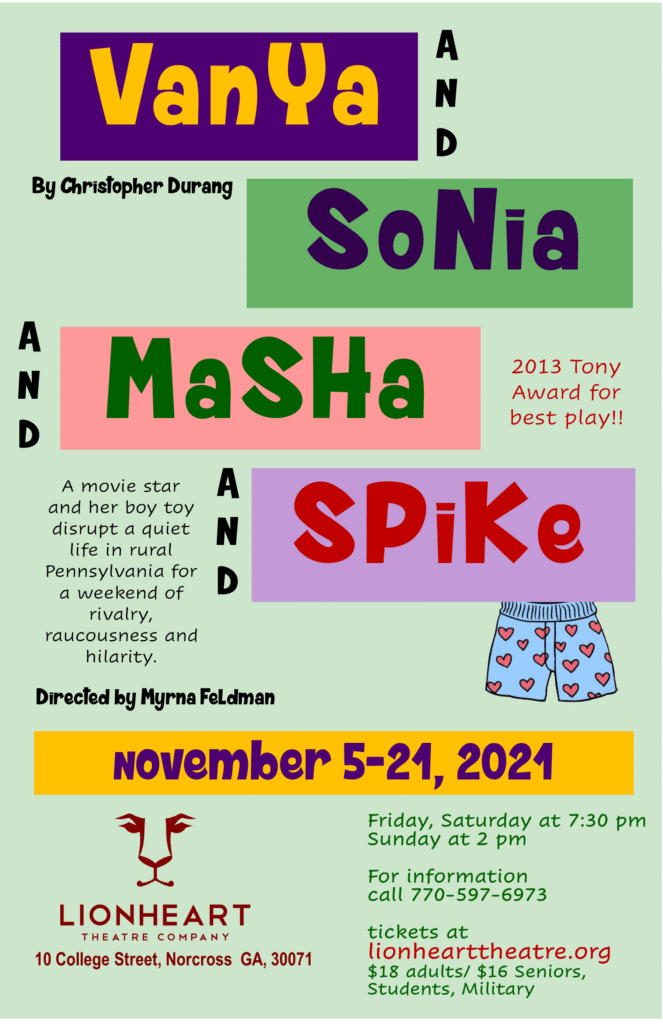 Vanya and his adopted sister Sonia live a quiet life in the Pennsylvania farmhouse where they grew up, but their peace is disturbed when their movie star sister, Masha, returns unannounced with her 20-something boy toy, Spike – and a weekend of rivalry, regret and raucousness begins.
The Homecoming
December 9-19. Fridays and Saturdays, 7:30 p.m.; Sundays 2 p.m.
Known on television as The Waltons, they're called The Spencers in the original book, which is how they're named here. The time is the Great Depression and the large Spencer family, living at the foot of a Virginia mountain, is struggling to survive. With his father having to take the only available job a long way from home, Clay-Boy is stuck with unusual responsibility for his brothers and sisters. Will Clay-Boy's father make it home in time to celebrate the holidays? Don't miss out on this heartwarming family tale that celebrates love, togetherness and acceptance.
Local School Productions
Wesleyan School Powell Theatre
5405 Spalding Drive, Peachtree Corners 30092
770-448-7640, wesleyanschool.org
wesleyanschool.org/arts/drama
For info, theatertickets@wesleyanschool.org.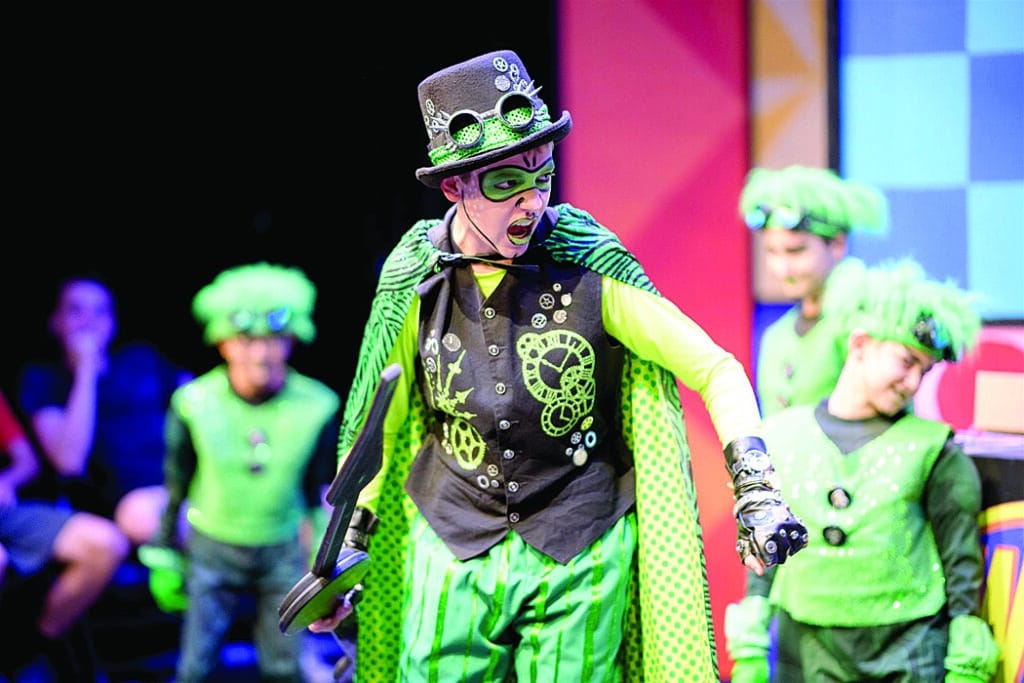 Peter Pan
October 21, 4:30 p.m. October 22, 7 p.m. October 23, 2 p.m.
Wesleyan's High School presents a special adaptation of Peter Pan, the Boy Who Would Not Grow Up, and his adventures in his home of Neverland with Tinkerbell, Wendy and the Lost Boys. After recovering his shadow in her house, Peter invites Wendy Darling to join him and Tinkerbell in Neverland where they meet up with Tiger Lily and her Warrior as well as Captain Hook and her Pirates. That's right, her Pirates! We discover what it truly means to stay young at heart by celebrating this classic story reimagined and reinvigorated.
For information, please contact theatertickets@wesleyanschool.org.
Greater Atlanta Christian School King's Gate Theatre
1575 Indian Trail Road,
Norcross 30093
770-243-2000,
greateratlantachristian.org
greateratlantachristian.org/arts/theatre
Freaky Friday
November 6 and 7, 2 and 7 p.m. King's Gate Theatre
Greater Atlanta Christian High School invites you to get freaky with this new musical based on the celebrated novel by Mary Rodgers and the hit Disney films. This show is a heartfelt, comedic and unexpectedly emotional update on an American classic. When an overworked mother and her teenage daughter magically swap bodies, they have just one day to put things right again. By spending a day in each other's shoes, Katherine and Ellie come to appreciate one another's struggles, learn self-acceptance and realize the immeasurable love and mutual respect that bond a mother and daughter.
Cornerstone Christian Academy
5295 Triangle Parkway,
Peachtree Corners 30092
770-441-9222,
cornerstonecougars.org
cornerstonecougars.org/musical_theater
Frozen JR.
November 5 and 6, 7 p.m.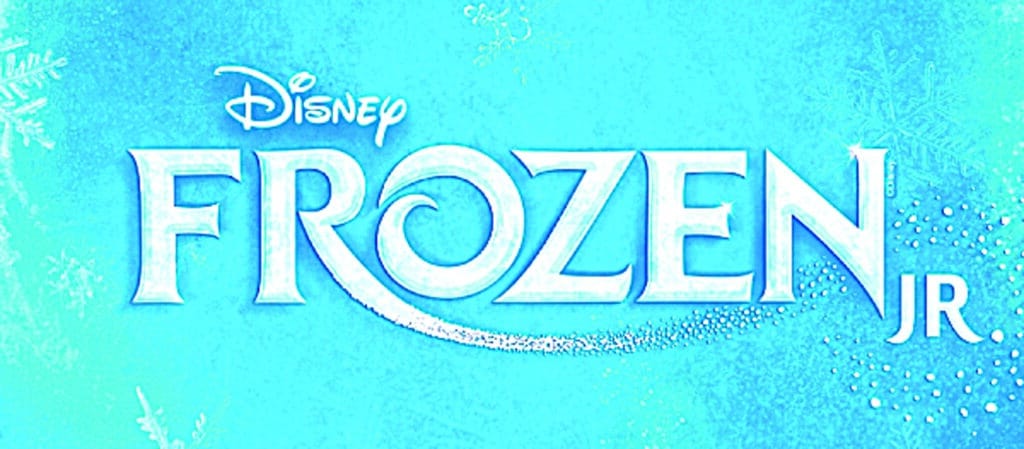 Cornerstone's Middle School presents a production based on the 2018 Broadway musical version of the enchanting Disney film Frozen, bringing Elsa, Anna and the magical land of Arendelle to life. A story of love and acceptance between sisters, Frozen JR. expands on the relationship between Princesses Anna and Elsa. The two discover their hidden potential and powerful bond of sisterhood when faced with danger.

Presented by CYT Atlanta
3000 Old Alabama Road Suite 119, Alpharetta 30022
cytatlanta.org
Mount Pisgah Christian School
9820 Nesbit Ferry Road,
Johns Creek 30022
Newsies
November 11-14. Thursday and Friday, 7 p.m.; Saturday, 2 and 7 p.m.; Sunday, 3 p.m.
Tickets, $20.
It's time to carry the banner on your stage with Disney's Newsies! Set in turn-of-the century New York City, Newsies is the rousing tale of Jack Kelly, a charismatic newsboy and leader of a band of teenaged "newsies." When titans of publishing raise distribution prices at the newsboys' expense, Jack rallies newsies from across the city to strike against the unfair conditions and fight for what's right!
High Museum of Art Atlanta
1280 Peachtree Street, Atlanta 30309
high.org
October Second Sunday
October 10, 12-5 p.m.
Free admission for all visitors to the High Museum of Art and special family-friendly programming! Enjoy art-making activities (while supplies last), performances and the High's permanent collection and special exhibitions.
■ Music by DJ Kemit, 1–4 p.m. in Sifly Piazza
■ Destination Dance Ailey Revelations Workshops, 12:30–1:30 p.m. and 3–4 p.m. Robinson Atrium. Enjoy an intergenerational community workshop designed to engage children and families, get them excited about dance and introduce them to Mr. Ailey's world-renowned ballet Revelations. Two workshops will be taught by Nasha Thomas, National Director of AileyCamp/Arts in Education for dance lovers of all levels.
■ Drop-In Art Making, 12–4:30 p.m. Anne Cox Chambers Lobby. Create artwork inspired by the Sifly Piazza installation, Outside the Lines!
■ smARTbox Distribution, 12–4:30 p.m. Orkin Terrace, Wieland Pavillion.
October Friday Jazz
October 15, 6-9 p.m. Free for members, $25 for non-members.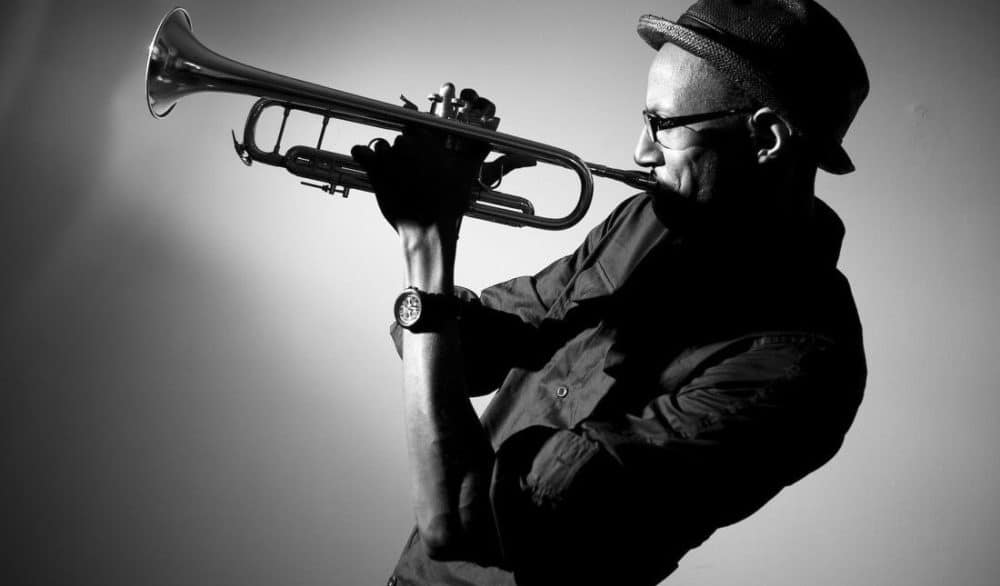 This is not your typical Friday Jazz. Curated by Jason Collier, the event will feature two musical areas where musicians will play throughout the evening, layering notes, improvising melodies and drawing on inspiration from jazz history. Reserve tickets at high.org.
On the Piazza
6-6:45 p.m., 7:10-7:55 p.m., and 8:10-8:50 p.m.
Jason Collier (trumpet), Dishan Harper (bass), Louis Heriveaux (piano), Che Marshall (drums), and Matt Miller (tenor sax).
On the Orkin Terrace
6:15-7 p.m. and 7:40-8:30 p.m.
William Hollifield (tenor sax) and Patrick Arthur (guitar).
Holiday Artisan Market
November 29-30, 11 a.m.- 4 p.m.
Free for members or with Museum admission.
Meet local artisans,and shop for handmade gifts including jewelry, textiles, home goods and accessories. You'll be sure to find the best gifts for your holiday list! The Holiday Artisan Market at the High Museum of Art is a two-day event that brings together 20 of Atlanta's top artists, creatives and entrepreneurs all in one space.
Gas South District
6400 Sugarloaf Parkway, Duluth, Georgia 30097
gassouthdistrict.com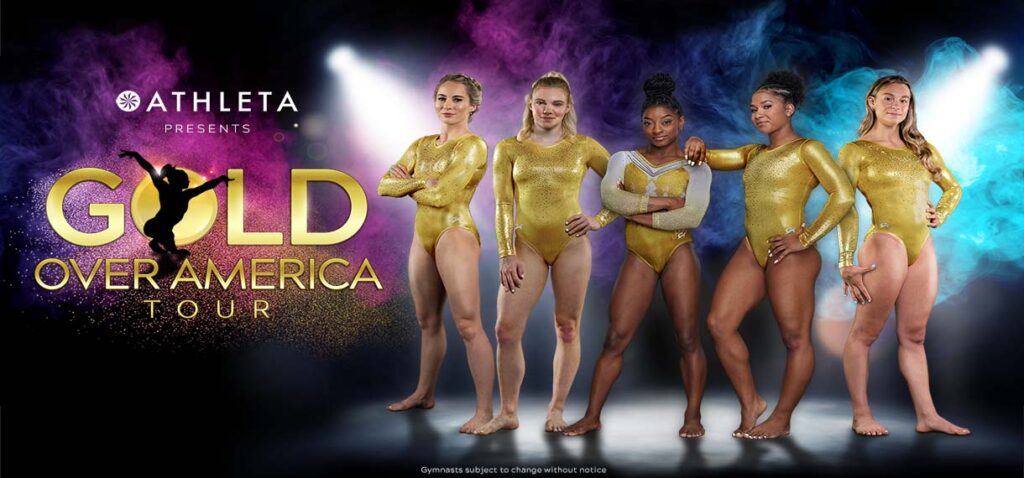 Athleta Presents Gold Over America Tour Starring Simone Biles
October 26, 7:30 p.m.
Gas South Arena.
Join in a celebration of powerful female athletes who, together, are a united force proudly representing the sport of women's gymnastics and inspiring the next generation of athletes. Biles and an all-star team of gymnasts featuring Jade Carey, Jordan Chiles, Grace McCallum, MyKayla Skinner, Laurie Hernandez, Katelyn Ohashi, Morgan Hurd, Shilese Jones, Chellsie Memmel, Melanie De Jesus dos Santos and Peng-Peng Lee will celebrate world-class gymnastics in a way you've never seen before… their way!
The Nutcracker Presented by the Northeast Atlanta Ballet
November 26-28. Gas South Theater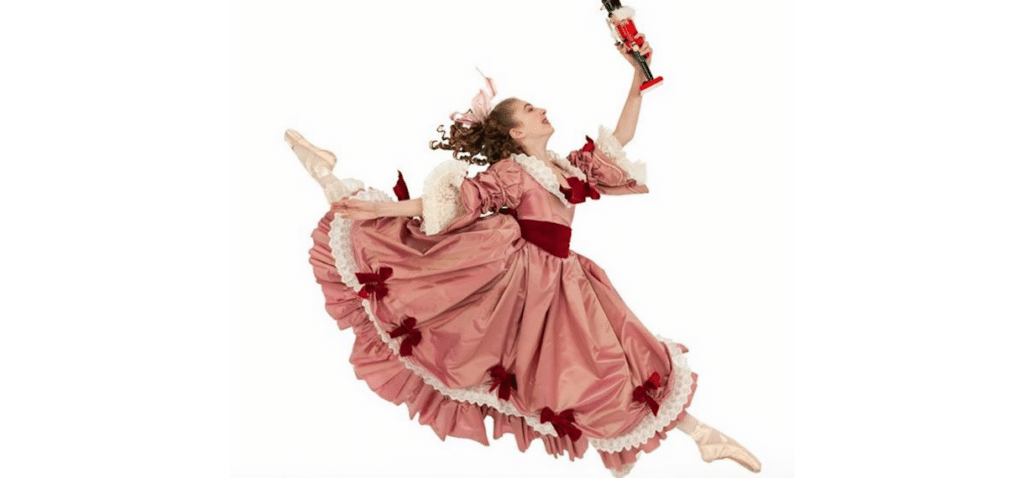 Ring in the Holidays with the NEAB's classic rendition of E.T.A Hoffman's tale, "The Nutcracker." Join Clara and her Nutcracker prince as they set out on a wonder-filled journey to battle the mouse king and travel through the Land of the Snowflakes and the Kingdom of the Sweets to meet the Sugar Plum Fairy. This family-friendly production features the familiar classical music of Tchaikovsky. Exquisite costumes perfectly complement the original lavish scenery. This production will please all ages.
Fox Theatre
660 Peachtree Street, Atlanta 30308
foxtheatre.org
Fiddler on the Roof
November 9-14.
Fifth Third Bank Broadway in Atlanta. Tickets range $40.00 to $114.00.
A wonderful cast and a lavish orchestra tell this heartwarming story of fathers and daughters, husbands and wives, and the timeless traditions that define faith and family.
Featuring the Broadway classics "Tradition," "If I Were a Rich Man," "Sunrise, Sunset," "Matchmaker, Matchmaker" and "To Life," Fiddler on the roof will introduce a new generation to this uplifting tale that raises its cup to joy. To love! To life!
How the Grinch Stole Christmas! The Musical
December 7-12.
Fifth Third Bank Broadway in Atlanta. Tickets range $40.00 to $89.00
Re-discover the magic of Dr. Seuss' classic holiday tale as it comes to life on stage. Originally conceived by the three-time Tony Award-winning director Jack O'Brien, the whimsical world of Whoville is beautifully realized by an A-list creative team in this delightful musical production.
Featuring the hit songs "You're A Mean One, Mr. Grinch" and "Welcome Christmas," The Grinch discovers there's more to Christmas than he bargained for in this heart-warming holiday classic. Max the Dog narrates as the mean and scheming Grinch, whose heart is "two sizes too small", decides to steal Christmas away from the holiday loving Whos.