Opinion
David Fickling
Boosting vaccine supply will be good, but not enough. Rich nations should act on the developing world's wider public health concerns to reduce the space for Covid mutations.
Shuli Ren
In response to deepening malaise, the government has sought to smooth the path to good jobs for recent college grads. The measures might not be enough.
Lionel Laurent and Bobby Ghosh
An ominous reminder of the perils of vaccine inequality evokes different reactions across the continent.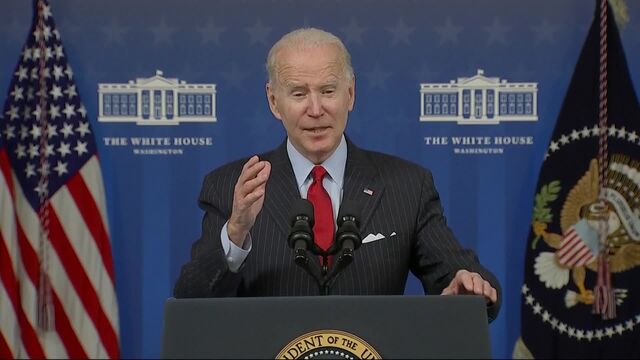 Biden: Gas Suppliers Need to Pass Savings to Consumers
President Joe Biden says it is unacceptable for gasoline-supply companies not to pass on savings to consumers and pocket the profit instead.