Matt Damon is one of the most striking men on the planet. He is talented, successful, and seemingly ageless. Luciana Barroso is the lucky woman that's hitched to Matt for life.
Matt fell in love with theatre at a young age, and he participated in many school plays. He rose to prominence when he played a starring role in Good Will Hunting alongside Ben Affleck. The film won the Academy and Golden Globe Awards for Best Screenplay. He went on to make starring appearances in films such as The Martian and the Bourne franchise.
Damon has also tried his hand at production, and he has two production companies with his close friend, Ben Affleck. He also participates in charity work including Feeding America, ONE Campaign, and H20 Africa Foundation.
To catch the attention of Damon, you have to be a spectacular woman. Luciana not only caught his attention, but she also convinced Damon to settle. Unlike her husband, Barroso prefers to stay away from the limelight. She prefers to live her life away from the cameras.
The effect of her secrecy is that most people know very little about her. Keep reading to discover some truths about Matt Damon's wife.
The couple's first meeting was scripted by fate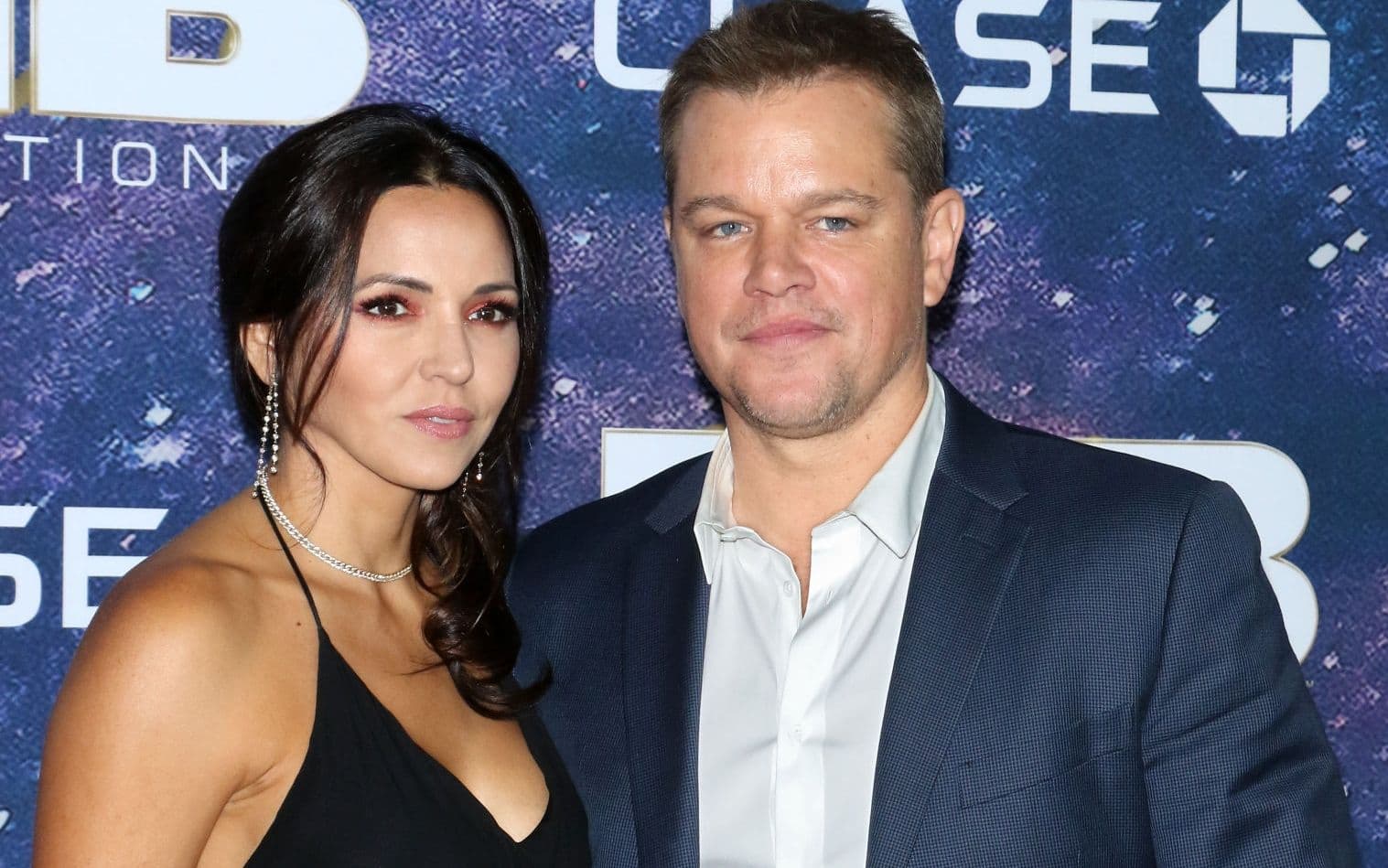 Luciana's first meeting with Matt sounds like the work of destiny. It's like they were meant to meet on that day in Miami. Matt explained on The Ellen DeGeneres Show that he went to Miami to film the comedy, Stuck on You.
Originally, filming was supposed to happen in Hawaii, but for some reason, the Farrelly brothers moved it to Miami. One night during filming, some members of the crew convinced Matt to go out for drinks. Matt reluctantly agreed to go, and it was in one of the bars that he laid eyes on Luciana.
"I literally saw her across a crowded room, literally. Eight years and four kids later, that's my life. I don't know how else our paths would've crossed if that didn't happen. If all those things didn't happen."
Luciana worked as a bartender at the time, but her version of the story differs a little with what Matt told Ellen. According to her, Damon hid behind her bar after a crowd wanting autographs from him got a bit violent. She told Vogue;
"…and then it got kind of aggressive because people are drinking and stuff, and so he came and hid behind my bar… [wanting to] just hang out back there and have a drink. He says 'oh I saw you and I really wanted to talk to you."
Matt made himself at home behind the bar and used his bartender experience to make drinks for the crowd. Luciana told Vogue that he made a lot of tips because everyone wanted to see him. Despite a slight difference in their stories, there is no denying that there was an instant connection between Matt and Luciana. Luciana told Vogue;
"We definitely had a connection right away, it was so easy to talk to each other we were very comfortable [with each other]"
Matt asked Luciana out afterward, but she declined because she had to take care of her daughter. This revelation made Matt fall for her even more. The fact that Matt was a movie star didn't interfere with the connection that they had, and the couple pursued a relationship. Luciana and Matt's first meeting was truly the stuff of dreams!
They got married in a low-key ceremony in 2005, and renewed vows in a lavish ceremony in 2013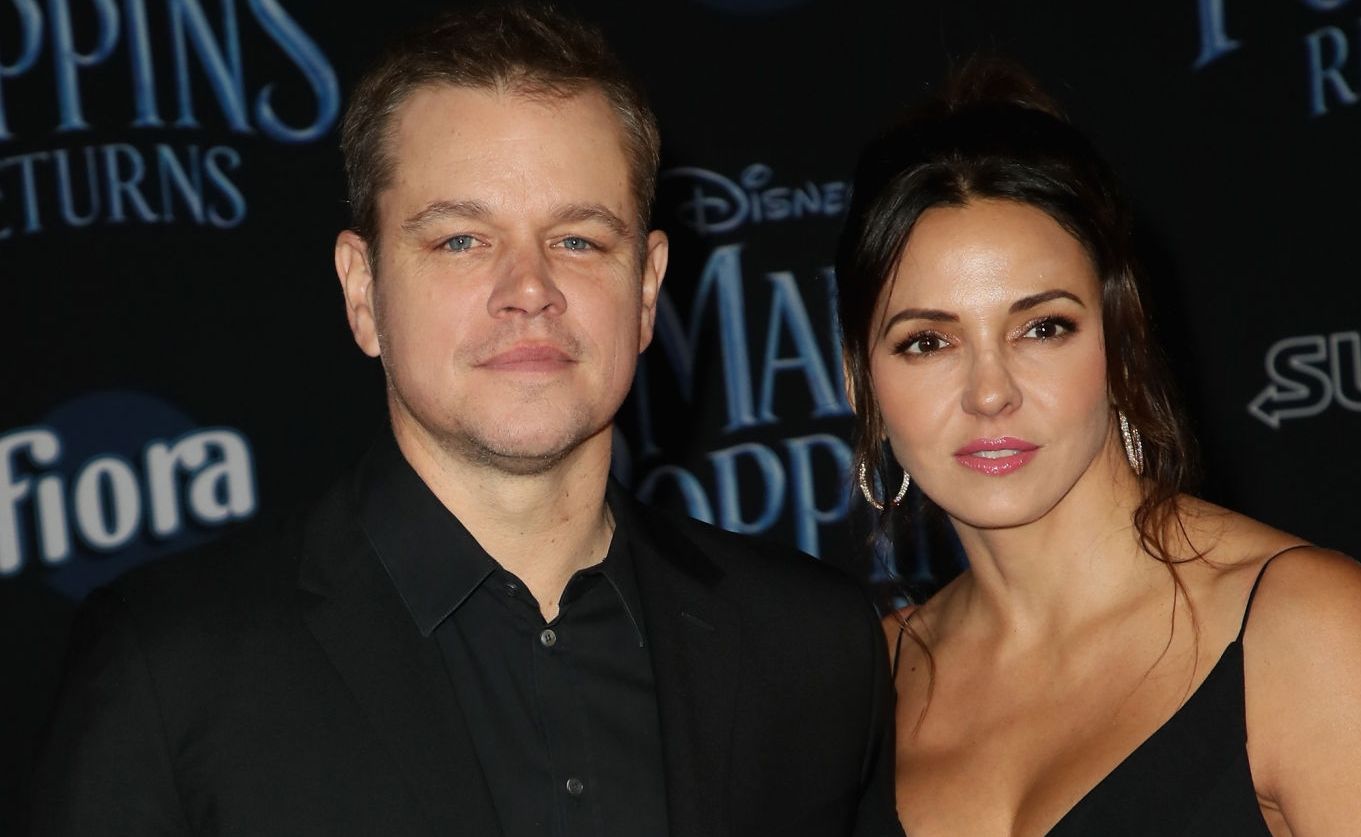 Luciana and Matt's love blossomed, and they got married at City Hall in New York. The wedding was originally supposed to happen in Miami, but they moved it to New York after news leaked that they were about to get married. At the time, Luciana was three months pregnant with the couple's first child.
The couple's first ceremony was low-key, but their vow renewal in 2013 was far from low-key. Matt rented out an entire luxury hotel in Saint Lucia to host the wedding and the guests. The renewal featured an elite guest list including celebrities such as Chris Hemsworth, Chelsea Clinton, Emily Blunt, Ben Affleck, Jimmy Kimmel, and more.
Despite the extravagance, the wedding still had an intimate feel. An insider told Us Weekly;
"This isn't a 'Hollywood' wedding. Matt wanted it to be fun, happy, and private. He felt like Luciana deserves this, first and foremost. They've wanted to do it for a long time. They had a tiny ceremony the first time, and wanted to celebrate with family and friends."
The couple shared intimate and personal wedding vows. Damon vowed to continue supporting Luciana and the children through life. According to E! News, his vows read;
"…to defend you in public and correct you in private…to make a fool out of myself in front of you – but not too often…to be the dad our four beautiful children deserve, to be your best friend."
Part of Luciana's vows read;
"…to take the side of the bed closest to the bathroom no matter where on earth we are…to be the mom our four beautiful girls deserve…and no matter what unpredictable direction life takes us in, to be right next to you loving you with everything I have."
She was in a relationship with Arbello Barroso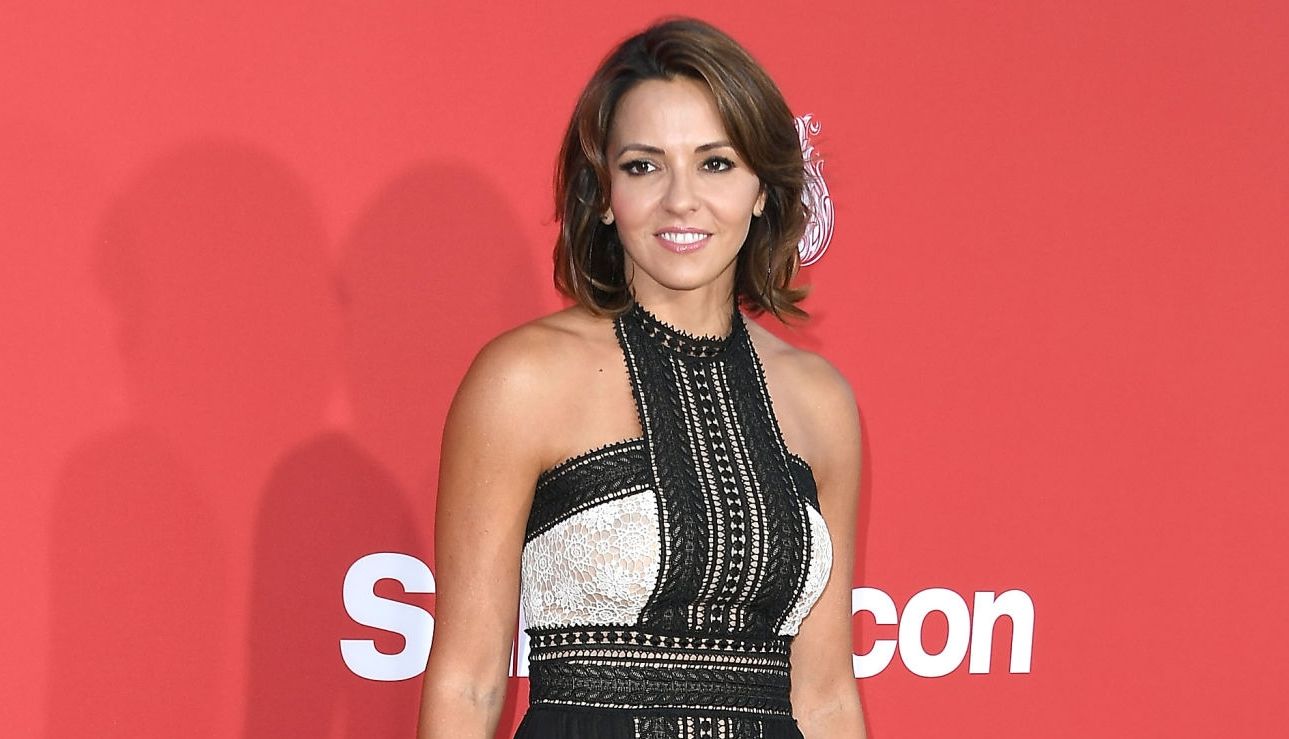 Before meeting Matt, Luciana was in a relationship with Arbello Barroso. It was a tough relationship, and Luciana chose to end it in 2004. However, the relationship yielded Luciana's first child, Alexia.
Arbello and Luciana maintain a great relationship with each other. Alexia's dad also maintains a good relationship with Damon. In a rare interview with Star Magazine Arbello said;
"I couldn't possibly have asked for a better stepfather for my daughter than Matt. He treats Alexia like she is his own flesh and blood. Matt has been an absolute blessing for my daughter."
In the same interview, he referred to Luciana as a terrific mom.
She is the mother of four kids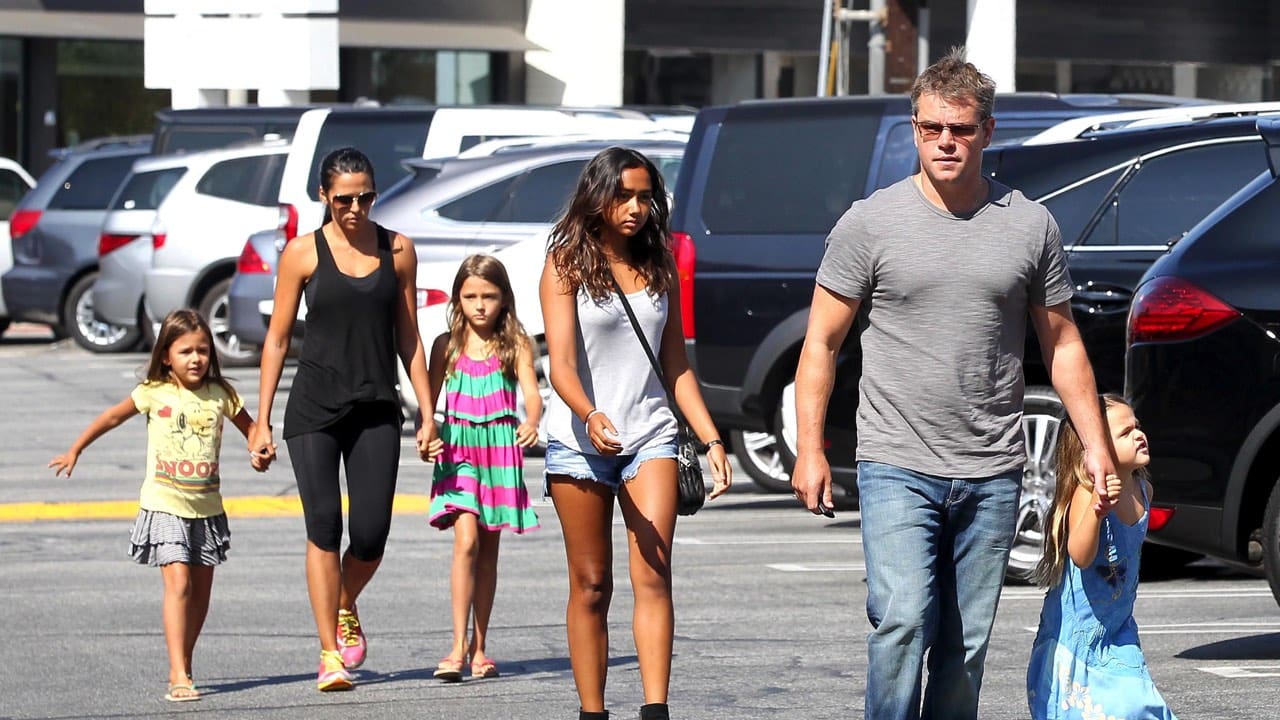 Matt and Luciana welcomed their first child Isabella in June 2006. Gia Zavala came in 2008 and Stella came a couple of years late in October 2010. Matt also legally adopted Alexia making it a family of six. The family enjoys spending time together even with Matt's hectic work schedule. Matt abides by a 2-week rule which means that he can't be away from his family for more than two weeks.
Luciana told Vogue that the couple wants to raise strong and independent women. She said;
"We're not always going to be able to be there when they have to make critical decisions in their life, so I just hope that they know how to respect themselves and others and to not hold back and do what they want to do, but to always have in mind the effect on another human being."
The couple has faced several marriage turmoil rumors
Matt and Luciana have managed to keep the media away from learning the details about their marriage. However, like most celebrity couples, they have been subjected to divorce and break up rumors.
The most recent rumors came in 2017 when tabloids reported that Luciana and Matt were divided because of the drama surrounding Matt's friend, Ben Affleck. The rumors emerged after paparazzi photographed the couple outside a therapist's office.
Tabloids claimed that the couple decided to visit a therapist because of marital issues. However, it later emerged that the visits to the therapist were intended to help Matt through his father's illness.
Matt credits Luciana for maintaining privacy in their relationship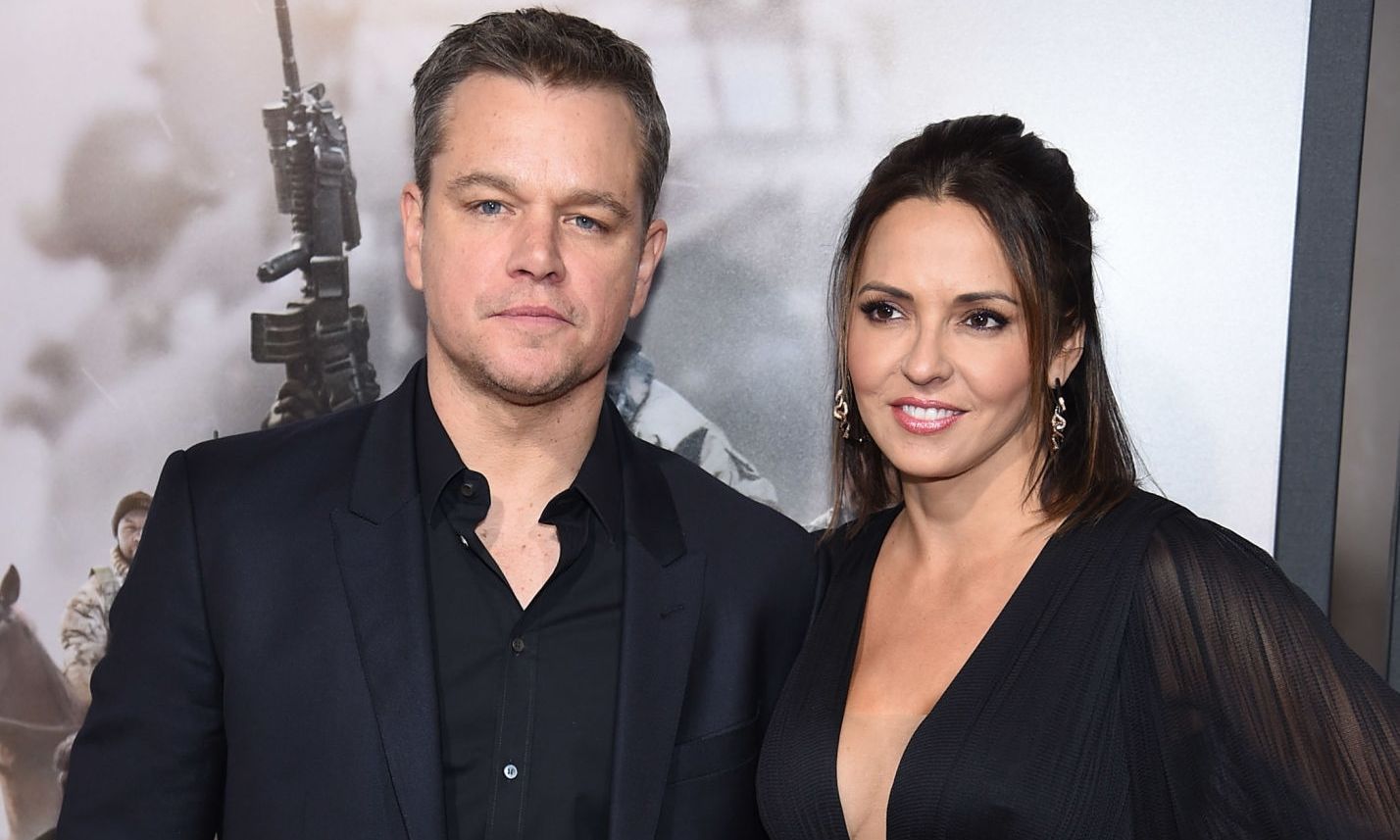 Privacy matters a lot for Matt and his family. He has tried as hard as possible to keep his family away from the public eye. For instance, Matt and Luciana tried to settle in New York instead of Los Angeles. However, the couple failed to acquire a house in New York.
After failing in New York, the couple decided to move the family to Los Angeles. The move brought the family closer to Matt and Luciana's friends. It also facilitated the start of Matt Damon and Ben Affleck's production company, Pearl Street Films.
Even with the move to Los Angeles, privacy remained a priority for Matt and Luciana. Matt told Esquire that marrying Luciana has helped maintain privacy;
"I got lucky. I fell in love with a civilian. Not an actress and not a famous actress at that. Because then the attention doesn't double – it grows exponentially. Because then suddenly everybody wants to be in your bedroom. But I don't really give them anything."
In 2018, Matt and Luciana moved their family to Australia. They wanted to escape the constant scrutiny in Los Angeles. Matt also needed a different environment to deal with the loss of his father. Vogue reported that the family enjoys life alongside the Hemsworths.
Matt credits Luciana for maintaining a happy and private marriage. Vogue asked Luciana what the secret is, and she said;
"No idea! I just know I think we both feel, really, really lucky to have met each other so we don't take that for granted. It's life and marriage, so there's ups and downs you know, but overall it's easy and it's fun. And he's such a good dad."
She once worked as an air hostess
Luciana Barroso was born and raised in Argentina before her parents divorced. Barroso was primarily raised by her Italian grandparents after the divorce. She, therefore, relates a lot to Italian culture and etiquette.
There is very little information on Luciana's education, but most agencies report that she has an arts degree. After bagging her degree, Luciana worked as an air hostess.
After that, she became a bartender, and the rest is history.
Also Read: The truth about Melissa Benoist & Chris Wood's Marriage
---