---
1. The Departed (2006)
Set on the rough, gritty streets of Boston, this crime drama starring Matt Damon, Leonardo DiCaprio, and Jack Nicholson has the Irish mob and the FBI playing a lethal game of cat-and-mouse after both sides discover they have something in common: a mole. This Scorsese film was based on Infernal Affairs, a hit Hong Kong movie from 2002, and won Scorsese an Academy Award for Best Director.
2. Cape Fear (1991)
A remake of the original 1962 film, this psychological drama follows a convicted rapist (Robert DeNiro, in his seventh collaboration with Scorsese) stalking the public defender (Nick Nolte) whom he believes aided in his wrongful imprisonment. The all-star ensemble also includes Jessica Lange, Juliette Lewis, and Gregory Peck.
3. Shutter Island (2010)
Scorsese brought prolific writer Dennis Lehane's disorienting novel to terrifying life in this neo-noir thriller set in a mental institution on a remote island. Leonardo DiCaprio plays Teddy Daniels, a U.S. Marshal, while Sir Ben Kingsley portrays the lead psychiatrist—who may or may not be one of the good guys.
4. The Aviator (2004)
Howard Hughes was a film mogul and entrepreneur with a passion for aviation—as well as a serious case of obsessive compulsive disorder, which led to his eventual undoing and ruin. DiCaprio plays the lead role in Scorsese's epic biopic, which won five Academy Awards. The film also stars Cate Blanchett as Katharine Hepburn and Kate Beckinsale as Ava Gardner.
5. The Wolf of Wall Street (2013)
Based on the memoir of the same name, this black comedy follows the (mostly) true story of fast-talking stockbroker Jordan Belfort (played by DiCaprio in his fifth collaboration with Scorsese). Belfort's astronomical rise and wealth leads to increasingly ridiculous behavior—until the FBI and SEC gets to him. The Wolf of Wall Street also features Jonah Hill, Kyle Chandler, and Margot Robbie.
6. The Color of Money (1986)
In this sequel to the 1961 film The Hustler, Paul Newman stars as a skilled pool player who takes on a protege (Tom Cruise). Newman won his first Oscar for the role of Fast Eddie Felson, which he reprised from the original film. Fun fact: both Newman and Cruise performed their own pool shots.
7. Taxi Driver (1976)
A critically-acclaimed work of art, Taxi Driver tells the tale of a Vietnam war veteran (played by Robert DeNiro) who descends into madness as he drives a decrepit cab along New York's gritty streets. The infamous "You talkin' to me?" line De Niro delivers while staring at himself in a mirror is ranked as one of the American Film Institute's top 100 movie quotes of the last century.
8. Gangs of New York (2002)
Set in the slums of mid-nineteenth-century New York, this sprawling period drama follows Irish immigrant Amsterdam Vallon (Leonardo DiCaprio) as he seeks revenge on nativist gang leader William Cutting (played memorably by Daniel Day-Lewis). Scorsese lobbied for twenty years to get the film made; it garnered 10 Academy Award nominations.
Think Like a Pro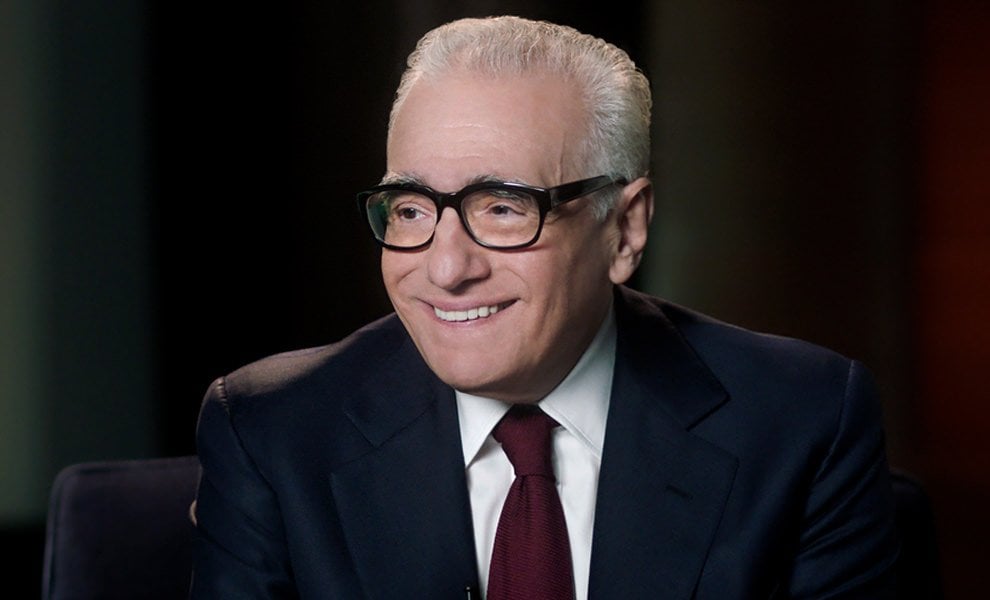 In 30 lessons, learn the art of film from the director of Goodfellas, The Departed, and Taxi Driver.
View Class
9. GoodFellas (1990)
A classic crime caper, GoodFellas is the story of mobster-turned-informant Henry Hill (played by Ray Liotta). This film has it all: glamour, murder, affairs, and a heist. Recognized by the National Film Registry as a "culturally, historically, and aesthetically significant" film, Scorsese's mob movie set the stage for countless works of imitation. The film also stars Joe Pesci, Robert DeNiro, Paul Sorvino, and Lorraine Bracco.
10. Alice Doesn't Live Here Anymore (1974)
A rare rom-com in Scorsese's oeuvre, this film stars Ellen Burstyn as a bereaved widow wandering the American Southwest with her son. The film was nominated for several Oscars, with Burstyn taking home the award for Best Actress. Alice Doesn't Live Here Anymore also stars Kris Kristofferson and Harvey Keitel.
7 Big Ideas That Inspired Martin Scorsese Films
When Scorsese decides that he wants to tell a story on film, there is usually a spark. Here are seven big ideas that led to some of Scorsese's biggest works:
A moment in history, as with The Age of Innocence (1993) and Gangs of New York (2002)
A unique or iconic character, as with The Aviator (2004) and The Wolf of Wall Street (2013)
An existing film he loved, as with Cape Fear (1991) and The Departed (2006)
A theological question, as with The Last Temptation of Christ (1988)
A script or existing film filled with interesting themes, as with Taxi Driver (1976) and The Departed (2006)
A particularly enthralling book, as with GoodFellas (1990) and Shutter Island (2010)
A particular place, as with Mean Streets (1973) and Casino (1995)
When it comes to film themes, Scorsese often revisits sin and redemption, good and evil, and weakness and strength. Learn more about film and narrative themes here.
Martin Scorsese Complete Narrative Filmography
Who's That Knocking at My Door (1967)
Boxcar Bertha (1972)
Mean Streets (1973)
Alice Doesn't Live Here Anymore (1974)
Taxi Driver (1976)
New York, New York (1977)
Raging Bull (1980)
The King of Comedy (1982)
After Hours (1985)
The Color of Money (1986)
The Last Temptation of Christ (1988)
Goodfellas (1990)
Cape Fear (1991)
The Age of Innocence (1993)
Casino (1995)
Kundun (1997)
Bringing Out the Dead (1999)
Gangs of New York (2002)
The Aviator (2004)
The Departed (2006)
Shutter Island (2010)
Hugo (2011)
The Wolf of Wall Street (2013)
Silence (2016)
The Irishman (2019)
Want to Become a Better Filmmaker?
Whether you're a budding director, screenwriter, or filmmaker, navigating the movie business requires plenty of practice and a healthy dose of patience. No one knows this better than legendary director Martin Scorsese, whose films have shaped movie history. In Martin Scorcese's MasterClass on filmmaking, the Oscar winner deconstructs films and breaks down his craft, from storytelling to editing to working with actors.
Want to become a better filmmaker? The MasterClass Annual Membership provides exclusive video lessons from master filmmakers, including Martin Scorcese, David Lynch, Jodie Foster, Werner Herzog, Spike Lee, and more.