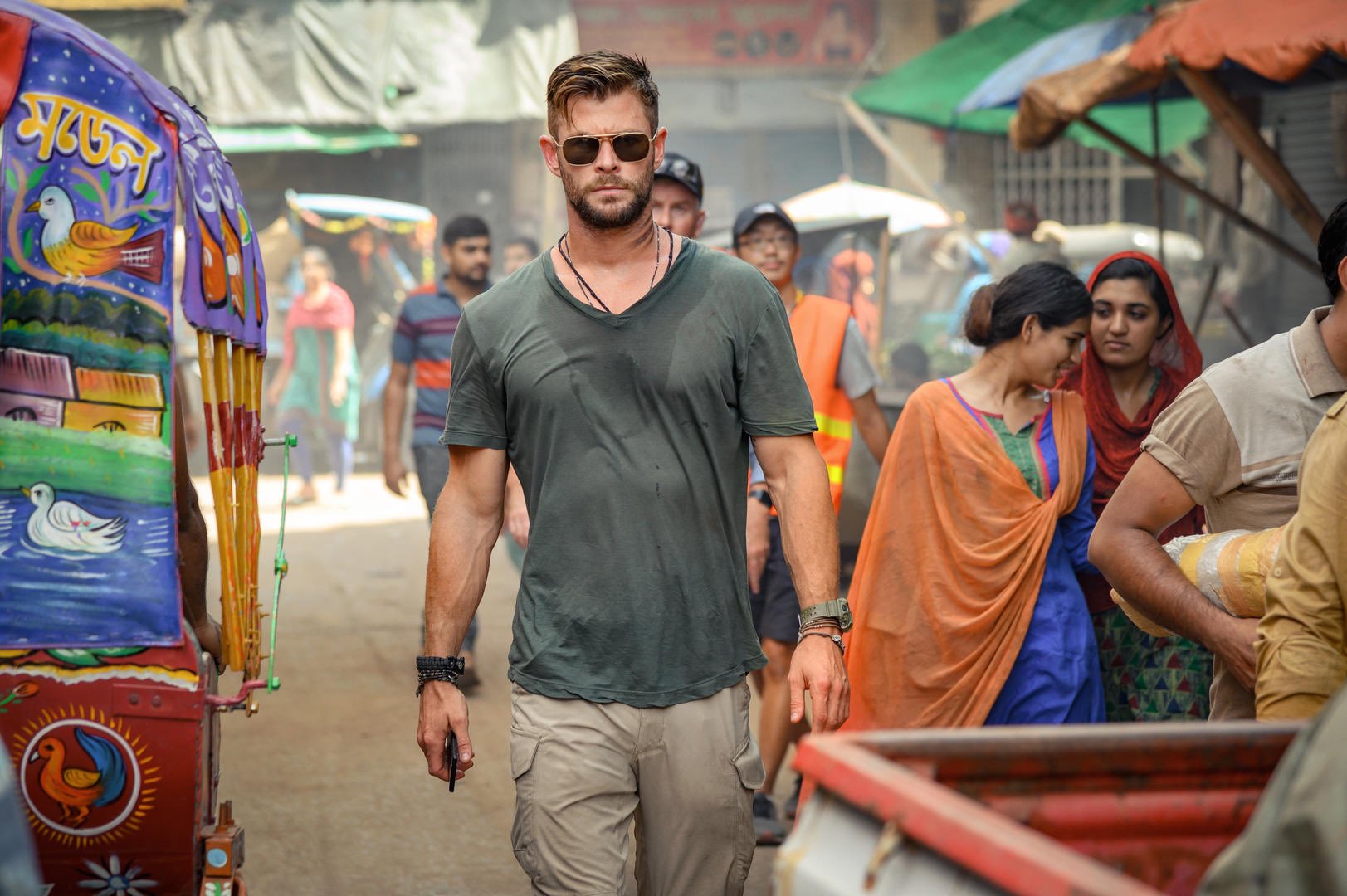 Chris Hemsworth is back in action in the latest Netflix release, EXTRACTION, and the streamer has released the first images of the THOR actor that prove not holding a magical hammer doesn't tone down his superhero looks.
Judiging from the pictures, the role appears to be a bit grittier than what we've seen from Hemsworth who has appeared in three THOR films & four AVENGERS films for Marvel. In the film, Hemsworth plays Tyler Rake, a black-market mercenary hired to rescue the kidnapped son (Rudhraksh Jaiswal) of an international crime lord. Rake is also dealing with issues from his past that shape his current mission.
What you need to know about EXTRACTION: It stars Chris Hemsworth.

Oh you need more? OK, fine.

-Hemsworth plays Tyler Rake, a black market mercenary.

-It's the feature directing debut of ATOMIC BLONDE stunt coordinator Sam Hargrave.

-It arrives on Netflix 4/24 pic.twitter.com/Jy8ivGhd90

— Netflix Film (@NetflixFilm) February 18, 2020
EXTRACTION is the directorial debut of Sam Hargrave who is better known as a stunt coordinator on such films as ATOMIC BLONDE, AVENGERS: INFINITY WAR & AVENGERS: ENDGAME, the latter of which reunites him with Hemsworth. Hargrave also served as a second unit director on the last two AVENGERS movies and served as Chris Evans' Captain America stunt double on a few marvel projects. The film also has another Marvel connection with one half of the Russo Brothers, Joe Russo, taking on scripting duties. David Harbour & Derek Luke also star.
Are YOU all in for Chris Hemswoth's latest action effort? EXTRACTION hits Netflix on April 24, 2020