The world is starting to pay attention to one of the fastest growing industries in Nigeria: the wedding industry. We have always known that the wedding industry in Nigeria is something, but now research companies are actually putting numbers to it. According to market research group, TNS Global, getting married in Nigeria is big business and is worth millions of dollars. For context, the cost of an average Nigerian wedding can range from $9,460 (N3.5 million) to $13,515 (N5 million); and some weddings cater for as many as 1000 guests.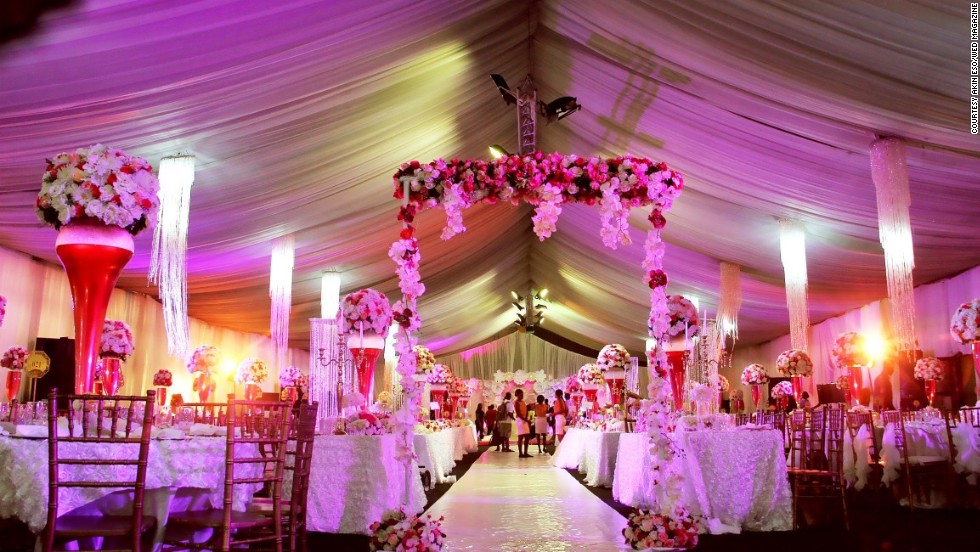 But Nigerian weddings have been known to cost as high as $55,478.60 (N20 million), and even higher $277,393 (N100 million). When the son of one of Africa's richest women, Folorunsho Alakija, got married in June, he had a $6.3 million wedding at the Blenheim Palace in the United Kingdom featuring one million roses by celebrity florist Jeff Leatham, a 12ft-tall cake and a performance by Robin Thicke at the venue which cost $43,000 (N15.7 million).
But apart from the obvious opulence, the Nigerian wedding industry has evolved to become one of the major contributors to Nigeria's economy. It has created entire sectors that were previously unprofitable or even non-existent like the makeup sector, catering sector and even luxury toilet hire companies; and created a whole army of new jobs, something the government has been struggling to do.
And it has also, more than any other industry, promoted homegrown professionals. Brides previously travelled abroad to get their wedding gowns, but in recent years, Nigerian designers like Mai Atafo and Ogugua Okonkwo of Style Temple are now in the forefront. Makeup artists or photographers who have made a name for themselves can now charge a fortune for their services. An example is Jide of St. Ola, a celebrity makeup artist who charges a minimum of $1000 for bridal makeup.
Tech is not left behind in Nigeria's wedding boom. Many startups are taking advantage of the growing industry to provide internet-enabled wedding services: Drinks.ng, a startup where customers can order drinks online and have them delivered to their door; Dapper Wedding Hub (DWH), a startup that is leveraging technology to make wedding planning seamless. Drinks.ng founder, Lanre Akinlagun revealed to CNN that weddings account for 60% of his business.
Social media savvy couples who also want their weddings to trend on platforms such as Instagram and Twitter pay between $1500 (N546,000) to $5000 (N1.8 million). There's a job for Digital Marketers too!
Credit: CNN.com