Spanish Translation Services
Want to translate your documents with quality and accuracy? Spanish translation services can help you massively. The professional translators translate the documents correctly, taking into account the audience, the subject, and the format. This will helps you to increase your reach and expand globally.
Why You Should Invest in Spanish Translation Today?
Around 500,000,000 people speak Spanish in Spain, all of South and Central American except Brazil, and in the Canary Islands, parts of the Philippines, and Morocco. It is the second most spoken language around the world, next to Mandarin Chinese. It is also the world's second-most spoken native language after Mandarin Chinese according to numerous research. Also, it is the third most studied language in the world. So, this all information shows that how important Spanish translation is.
Fastest professional Spanish translation services by 4000+ certified Spanish translators who offer accurate translation services in Spanish language for public, private and government sectors. Are you planning to move to the Spanish-speaking regions to expand your business? If yes, then it's a perfect decision because there are about 20 Spanish speaking countries in the world. Hence, you have an excellent market potential for global expansion. Whether you are targeting Barcelona to start a new business or promoting a product in Madrid, you need translation to globalize your brand. Wherever you do business in the Spanish-speaking areas, you might need the support of native translators if you have no knowledge of this lingo. Our experienced translators are there to help you with effective translation at every moment such as marketing conference, meetings, documentation, and etc for proper communication.
Affordable Spanish Translation Services for Your Business
The global reach of the language can make prominent translation difficult. The same type of Spanish is not spoken everywhere in the world: Spanish speaks in a varied Castilian dialect, and Mexico has its own dialect. Subtle differences can also be observed in the Andes Mountains region of South America, the Caribbean, in Argentina's Rioplatense dialect, and in many other regions across the world. When it's a matter of Spanish translation, it is always good to depend on a top-notch translation service provider. Specialization is essential. Everyone knows that linguistics features of languages can differ. Hence it is essential to not only translate a text appropriately but also do it considering the target audience.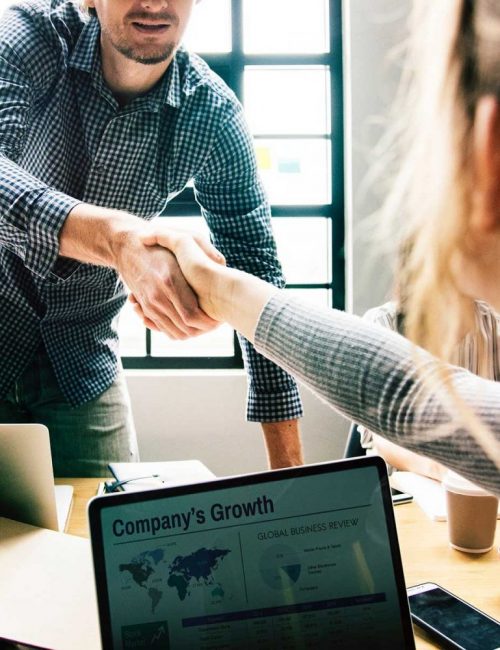 Need of Spanish Translation Services For Your Business Today
Translation serves as a bilingual mediator between organization and overseas clients, with a motive to ease communication process and to remove cultural hindrances that might affect business deals. It plays a crucial role in bridging the communication gap, which in turn, helps you succeed in the target market. Always remember that in a highly competitive global world, only those entrepreneurs are successful, who know how to formulate effective message circulation from one end to another. Hence, you need to realize that there is an urgent need of Spanish language translation to keep your back strong. Here are some of the potential reasons as to why you should invest in translation –
Reach Target Audience
A business that doesn't speak in the target country's native language is nothing but a flop show as one won't be able to target wider audience because consumers prefer information in their mother tongue. Hence, being a smart business owner, you cannot afford to ignore translation. So, if you are looking forward to international success, you should definitely think about translation.
Better ROI
This reason is quite obvious, as every entrepreneur looks forward to better returns on investment. No matter how little or how huge you have invested in the target market, you will always hope for better returns. But, this won't be possible, if you fail to win the hearts of your target audience, and that can certainly be achieved through translating your business content.
Boost Sales
This is one of the major concerns that every entrepreneur thinks about. Especially, if you are targeting a global market, you should definitely take translation on priority basis. Without a perfectly translated content, you won't be able to reach out to your customers. As a result, your customers will not understand & sales will get down by multiple times.
Identify Market Potential
This is the important reasons to invest in translation. No matter how much money and time you have spent on finding the value of your targeted market, you would not achieve the goal if you don't know how to communicate in the native language. Hence, a translation should be your priority for determining market potential.
Outperforming your competitors is the ultimate way to become a global hit in the industry. Translation helps in distinguishing your business from others, thereby giving you an opportunity to evolve as the pioneer in the industry. Hence, you get access to a global market or a global segment that will only add to your business reach or success. It is a vital strategic tool that helps businesses regulate and organize universal communication. So, if you are looking forward to international success, you should definitely think about translation.
We at Tridindia
Professional Spanish Translation For Documents
As per recent statistics, Spanish is spoken by around 4 million people just in the UK. Also, it is only an A-level language course that hasn't faced a decline in students wishing to study. Therefore, it is clearly the language that future generations are picking as one of England's important languages. Because of the large number of Spanish speakers, hiring professional Spanish translation is essential for many reasons. No matter what services you provide or what content you want to translate, there are different ways you can make sure you are successful in your efforts. There is a wide range of perks to hiring Spanish translation at pretty much any event. From convenient communication to massive engagement between people, Spanish translators make a greater level of person-to-person interaction as much as they can.
Types Of Spanish Translation We Offer
Our team of translators has great expertise and experience in translating a variety of documents and content. Following are the professional services we provide on a regular basis for translation in/from Spanish to other languages and vice-versa.
Spanish Website Translation
Spanish Content Translation
Spanish Document Translation
Spanish Certificate Translation
Spanish Audio Translation
Spanish Video Translation
Spanish Contract Translation
Spanish Technical Translation
Spanish Legal Translation
Spanish Literary Translation
Spanish Book Translation
Spanish Manual Translation
Spanish Patent Translation
Spanish Paper Translation
Spanish Media Translation
Spanish Medical Translation
Spanish Powerpoint Translation
Spanish Subtitle Translation
Spanish Proposal Translation
Spanish Content Localization
and more..
Our services do not restrict to only these types of translation, but lots more in all formats and varying lengths. We work to save your time, money, and efforts by providing accurately translated content possible.
Benefits of Outsourcing Spanish Translation Services to Us
Translation is a great medium to spread your brand message across the international boundaries. Hence, investing in translation can be the wisest decision of your professional life. However, it should be noted that you cannot get the task done in-house, as setting up an in-house team for translation can involve a huge amount. It would simply add to your hiring and other related costs. This is why it is better to outsource the services. Backed by immense expertise and talented translators, we can offer you the desired services within the promised time frame. Here are some of the benefits that you will get by associating with us –
Data Privacy
Data privacy is the major concern of most of the clients. Thus, we make sure that the information provided from the client's end is protected from all ends. We use a secure file sharing medium.
Culturally Relevant
This is one of the major benefits that you may get by joining hands with us. Our team focuses on making the content relevant as per the target culture.
Quality Control Systems
At TridIndia, we have high quality control systems in place, which encourages our team to deliver error-free translations each time the task is performed. Thus, you can always rely on us.
Faster TAT
We make sure that the translated file is delivered as fast as possible. Our team discusses every single detail with you and aligns its work as per the allotted time frame.
Years Of Experience
We have around 18+ years of experience in this field and hence have confidence to deliver you accurate translation. All our translators are well-specialized in different industries.
Native Translator
Native translators are what you can get at our place. We have a team of native translators who are highly knowledgeable in what they do and provide the best services possible.
In simple words, we are the ideal outsourcing partner, who can fulfill all your translation needs with flying colors. We have the right expertise on board that can help you achieve your business goals via perfectly translated content. Communication is the major facilitator of international business success. Hence, you should always on that. Especially, with a non-native audience, effective communication is a must, and translation can certainly help you out.
Get in touch
Don't hesitate to contact us for inquiries!
With translation, you can display your products and services to a wider audience. Additionally, you also get more viewership which will lead to growth in the company's sales.
Easy Project Consultation
Your Trusted Spanish Translation Agency Online
Whether you require English to Spanish translation or any other language combination, our professional Spanish translators are here to help. Our network of 250+ native translators can bring a truly local feel to Spanish translations, no matter who your target audience is. With many Spanish translators available, we will always have an experienced native translator who is ready to work on every project. We promise to deliver you translated content in the given time frame, every time. Here are some perks that you can get from our company:
International reach
Consistency
Native Spanish translators
Professional Work
With many satisfied clients from all across the world, no other company can offer you the depth of expertise in Spanish translation at our prices. We employ professional resources on staff- thereby improving the quality of every Spanish translation while offering you cost-effective rates in the industry. Some of our areas of industry expertise in translation services in Spanish are aerospace, advertising, business, legal, financial, localization, government, medical, litigation, globalization, telecommunications, patents, manufacturing, patents, media, user manuals, religion, technical, websites, and retail.
Implementing multilingual translation and SEO for the website content not only develops more chances for people landing on the page to interact with the content, but also boost traction for indexed pages, and various queries in various languages, crowned by a massive increase in foreign and new users of around 60%.
Our Experts Spanish Translators
Number of Spanish Language Speakers
If you think that people living in Spain only speak the Spanish language, then you are absolutely wrong. Looking at the number of speakers, Spanish is there at the top of the list. After the Chinese language, it is the second most speaking language with around 400 million people using it as their medium to communicate. Different nations in North America, Europe, and South America have Spanish speakers. You can find Spanish speakers in countries such as Spain, Cuba, the US, Argentina, Costa Rica, Venezuela, Chile, Colombia, Uruguay, and many more. The top two Spanish-speaking nations are the United States and Mexico. In the US, 12% of the population knows Spanish, while in Mexico around 90% population uses this language. This shows the dominance of the Spanish language in the business domain. For that matter, the majority of the students in the US also consider studying Spanish.
Specialized Translation
Translation plays an important role in filling the language gap. All book authors, authors, and academic researchers have much to acquire from getting their research and ideas translated. The translation is a special skill and must be done by experts and professionals who know the topic of your writing. Whenever someone wants to invest capital in a new market, it is recommended to know the audience first. As language is the perfect way to connect with them and establish a positive image of the brand, it will lead to a rise in the price of the company's shares and fetch high returns. Our aim as the leading U.S.-based Spanish translation agency is to assist you to get your objectives in national, local, and international markets by offering Spanish translations of the highest quality for all your communication requirements.
Case Studies
We are dedicated to
serve you all time
With Spanish being the most widely spoken language around the world, businesses
have to keep up with the demand of the market for increasing revenues massively.
Why Choose Us
Choosing Tridindia for Spanish language solutions can be the best decision.
If you are looking forward to get high quality Spanish language translation services, you need no explanation about why we are the right choice for you. In the contemporary business world, your each and every move is noticed and counted as well. Thus, choosing the right translation service provider is mandatory to stay on the right path and avoid any wastage of time in choosing the wrong option.
Higher Quality & Accuracy Level
We ensure that all our translated content is 100% accurate and of high-quality. No matter what the deadline is, we ensure that you get an effective translation.
Comprehensive Language Solutions
Our company provides comprehensive language solutions to help you step into the international marketplace. The immense knowledge of our translators assures you to deliver such solutions.
Certified Translation
Services
With our knowledge and expertise, we assure to offer you certified translation services. Professional translators have the skills to deliver you what you have expected.
Native Expert Translators
We have a team of native expert translators who are well-experienced in different industries. They know what companies need to step into the global market.
Easy Project Consultation
Tridindia has an easy project consultation process. We don't take much of your valuable time that you can use for doing other important business work.
Fastest Turnaround Time
Our team delivers the complete assigned work with the fastest turnaround time which means you don't have to wait much to get your allotted work done within the given time.
Realfact
The Unbeatable Spanish Translation Master since 2002
Having a professional Spanish translation agency can increase your business confidence in different global countries, and this is something that every growing business wants.
Steps
Take some easy steps for Spanish Translation Order
If you are very serious about the quality-oriented Spanish translation, you are at the right place. We have a qualified team dedicated to Spanish translation projects, So, request a quote to know more.
Contact us first
Call or mail us to tell us about your project.
Consult with Project Manager
Talk to our professional project manager regarding your project needs.
Place Your Order
Choose the type of language and service you want to hire.
Get Delivery On Time
Get the work done in a timely manner without any delay.
FAQ
Frequently Asked Questions on Spanish Translation
TridIndia Providing Certified Spanish Translation Services in:
Ahmedabad NCR Chennai Delhi Hyderabad Kolkata Lucknow Noida Pune Ghaziabad Gurugram Surat Visakhapatnam Dubai Abu Dhabi Ajman Oman Uttar Pradesh Maharashtra Karnataka Tamil Nadu Telangana West Bengal Gujarat Madhya Pradesh Haryana Kerala Bihar Rajasthan Assam Odisha Punjab Andhra Pradesh Jammu and Kashmir Uttara khand Himachal Pradesh Jharkhand Goa Puducherry Manipur Chhattisgarh Meghalaya Andaman and Nicobar Islands United States Philippines United Kingdom Germany Canada China Australia Ukraine Nigeria Malaysia France Bangladesh United Arab Emirates Turkey Pakistan Indonesia Saudi Arabia Kenya Egypt Taiwan Russia Singapore Peru Italy Netherlands Spain Thailand South Africa Palestine Ireland Japan Vietnam Mexico Hong Kong Sri Lanka Nepal Finland Maldives Brazil Czech ia Iran Poland Switzerland South Korea Belgium Myanmar (Burma) Lebanon Uzbekistan Greece Kuwait Ghana Morocco Qatar Sweden Armenia Ethiopia Israel Kazakhstan Romania Tanzania Latvia Denmark Argentina Oman Venezuela Bulgaria Belarus Algeria Moldova Portugal El Salvador Jordan New Zealand Afghanistan Austria Bahrain Costa Rica Hungary Albania Azerbaijan Iraq Slovenia Somalia Tunisia Yemen Colombia Estonia Georgia Norway Serbia Brunei Chile Cameroon Honduras Croatia Jamaica Lithuania Mauritius Sudan Kosovo Bolivia Slovakia Senegal Uganda Bahamas Congo – Kinshasa Côte d'Ivoire Cape Verde Curaçao Ecuador Iceland Luxembourg Montenegro Macedonia (FYROM) Mongolia Malawi Panama Rwanda Syria Turkmenistan Zambia Angola Bosnia & Herzegovina Barbados Burkina Faso Bermuda Bhutan Central African Republic Congo – Brazzaville Cyprus Gabon Guernsey Gambia Guatemala Guam Haiti North Korea Liberia Lesotho Libya Malta Mozambique Sierra Leone Tajikistan Trinidad & Tobago Uruguay Samoa Zimbabwe UAE
Testimonial
With years of experience, we know what your industry needs for growth.
Through our industry knowledge and experience, we execute translation that will definitely profit your business.
"The best thing that I liked about TridIndia is their professionalism & promptness in delivering bulk projects within shorter time frame. Kudos to the team..!!"
"The best thing that I liked about TridIndia is their professionalism & promptness in delivering bulk projects within shorter time frame. Kudos to the team..!!"
"When you are in the technical industry, you know how difficult it is to communicate with your multilingual customers. But, TridIndia made this simple for us."