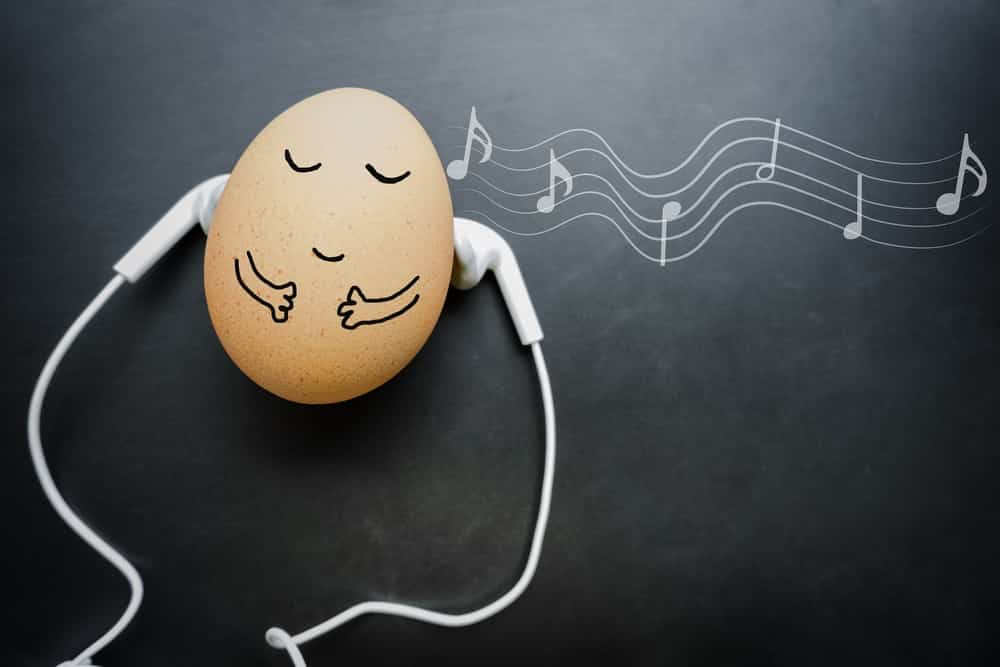 At times we all struggle to be able to rest and even sleep after a challenging day. In this article, I am going to see if I can find some Classical pieces that might just help you fall gently into the world of dreams.
Classical Music for Sleep
1. Consolation in D Flat Major (No.3; S.172) by Franz Liszt
In spite of Liszt's formidable reputation as a travelling virtuoso and composer whose compositions verge on the unplayable by mere mortals, this series of six pieces comes as a great contrast. The "Consolations", as Liszt titled them, represent a series of contrasting pieces, the third being one of the most popular. Liszt marks the tempo of the piece as Lento Placido which give a clear indication of the tranquil nature of the piece.
The Third Consolation has a gently rippling triplet accompanying figure over which floats an effortless, lyrical melody. There is no pretence in this composition just sublimely warm, melodic writing that feels a summer a breeze drifting lazily across the mirrored surface of a lake.
2. Song for Sienna by Brian Crain
Moving forward from Liszt into the more contemporary world of into what can broadly be considered Classical music, the Song For Sienna is a calming, reflective piece that may well evoke a relaxed mood. The style of the music is very much along the lines of the melodic minimalist composers who seem to have gained popularity today. Brian is an American composer well known for his piano works.
He is largely self-taught but began to draw attention when in his early twenties he was writing successful children's songs. Brian had hoped to be a professional baseball player but after a number of failures, he turned his attention back towards music which clearly has brought its own rewards. Today Brian's compositions are used in movies and on television all over the world.
3. Wiegenlied (op.49:no.4) by Johannes Brahms
(Click to play – the video is working)
This piano piece is perhaps more commonly referred to as Braham's lullaby. Whilst the music is undoubtedly Brahms, the lyric for this lullaby have their origins in German folk poems titled "Des Knaben Wunderhorn". It is said that a good friend of Brahms, Bertha Faber, was the first to sing this piece to her new son for whom Brahms composed the piece in celebration.
Brahms and Bertha had when they were younger, been in love and Brahms wrote this lullaby with the happy memory of Bertha singing to him a similar tune. This is the secret counter-melody in the lullaby for the child.
4. The Adagio from the Clarinet Concerto in A Major; (K. 622) by WA Mozart
One of the final works that Mozart completed before his early death was this clarinet concerto written for his friend and clarinettist, Anton Stadler. The concerto comprises of three movements of which this is the central slow movement marked an appropriate Adagio.
In this performance by the clarinettist Jack Brymer and the Royal Philharmonic Orchestra, the unhurried performance allows the rich lyricism to sing from the solo clarinet and the accompanying orchestra. There is a humbling simplicity in this central movement that seems to me to reflect a certain acceptance of all that it means to be human.
At times the music becomes playful but never overstated giving the clarinet the opportunity to play through almost its entire range with a warm expression. Elegant, elegiac and plainly beautiful this is one of the most relaxing pieces I know.
5. Third Movement from The Third Symphony in F Major (op.90), by Johannes Brahms
Returning to Brahms but in his capacity as a symphonic composer this time. Brahms composed only four symphonies in his lifetime, living as he did in the formidable shadow of his predecessor Beethoven. This symphony was composed in 1883 with the premiere in December of that year in Vienna. There are four movements in the complete symphony, scored for double woodwind, four horns, two trumpets, three trombones, strings and timpani.
This movement is marked 'Poco Allegretto' and is in the darker key of C minor which for me does not affect the more optimistic mood of the piece. The third movement is wonderfully lyrical, poetic and liberated. This may in part be due to the phrase Brahms was supposed to have used to describe himself at the time which was "free but happy".
6. Ave Maria by JS Bach (Gounod)
This version of the celebrated piece by Bach (Gounod) is sublime. The combined talents of Kathryn Stott and Yo-Yo Ma are compelling. As the story goes, Gounod improvised this over the Prelude number one (BWV 846) by Bach. Gounod's father-in-law then transcribed Gounod's improvisation making the arrangement for violin or cello and piano. The resulting piece seems like the perfect match.
It is not hard to understand why this piece has become one of the most performed pieces at weddings and also funerals. The Swedish film of 2017 called "The Square" featured a version of this composition as its main theme.
7. Songs Without Words (Op.19; No.1) by Felix Mendelsohn
Mendelsohn composed eight volumes of the Songs Without Words. They are pieces that vary dramatically in terms of technical challenge and style. Each is a lyrical miniature designed really with the middle-class pianists of the time in mind. The popularity and accessibility of the piano made compositions like these quite lucrative for composers but this is not to diminish the polished, genius of these works.
This Song Without Words in E major with a simple melody that is accompanied by almost continuous semi-quaver movement throughout. It has all the qualities that you would expect from the pen of Mendelsohn and even though its performance time is less than three minutes, there is the feeling of having travelled somewhere wonderful in this short time.
8. Pavane (Op.50) By Gabriel Fauré
Originally composed as a piece for piano the orchestrated version has proven to be equally popular. A pavane has its origins in the courtly dances of Spain and this is where Fauré derives the gentle rhythm for his composition. The piece was composed in 1880s the orchestral version following in 1887.
It is scored for a modest orchestra with the option of a chorus. The piece enjoyed popularity from the outset and a choreographed version was created by Léonide Massine in 1917. The Pavane is a charming look back at a lighter time when perhaps the cares of the late 19th Century could fade away.