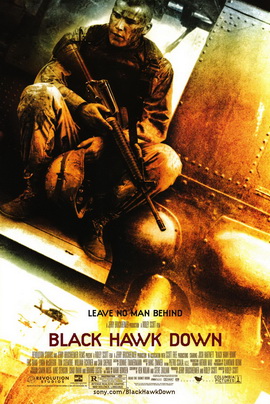 Ridley Scott's Black Hawk Down (2001) is one of my favorite films of all time.  In that movie, which is based on a true event…..123 elite U.S. soldiers drop into Somalia to capture two top lieutenants of a renegade warlord and find themselves in a desperate battle with a large force of heavily-armed Somalis.  I have watched Black Hawk Down many many times since my first viewing in theaters in 2001.  It seems every time I watch the movie I discover another actor that was unknown when the movie was made and has now become a well known actor.
There are no Oscar® categories for casting directors….if there were…..then Bonnie Timmermann would have not only have been nominated, but would have taken home the Oscar® for her casting job on Black Hawk Down.  I think Timmermann and Sir Scott put together one of the best casts ever in the history of movies.  This Black Hawk Down Cast Then And Now page will look at some of the actors that had parts in the movie.
Eric Bana as Hoot in Black Hawk Down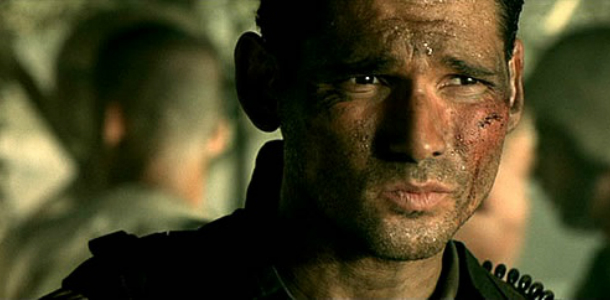 This was the 3rd ever movie for Eric Bana.  After Black Hawk Down he provided a voice in the animated computer animated classic, Finding Nemo.  Then played the big green angry guy in The Hulk.  Protected Orlando Bloom and fought Brad Pitt in Troy.  Battled the new Kirk and new Spock in Star Trek.  Since Black Hawk Down his movies have grossed over $1.30 billion in domestic gross alone.
Orlando Bloom as Blackburn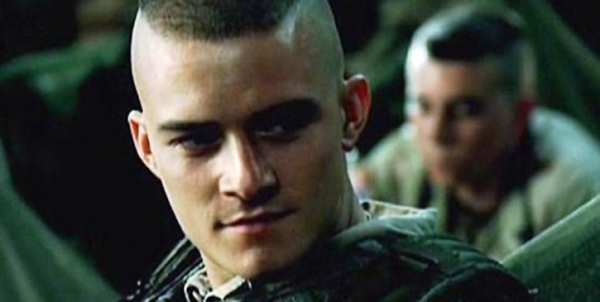 This was the 2nd ever movie for Orlando Bloom.  He filmed this at roughly the same time as Lord of the Rings: Fellowship of the Ring.   Although Orlando had a hard time exiting a helicopter in this movie he found worldwide fame playing Legolas in the Lord of the Ring movies and Will Turner in the Pirate of the Caribbean movies.  Since Black Hawk Down his movies have grossed over $2.70 billion in domestic gross.
Ty Burrell as Wilkinson in Black Hawk Down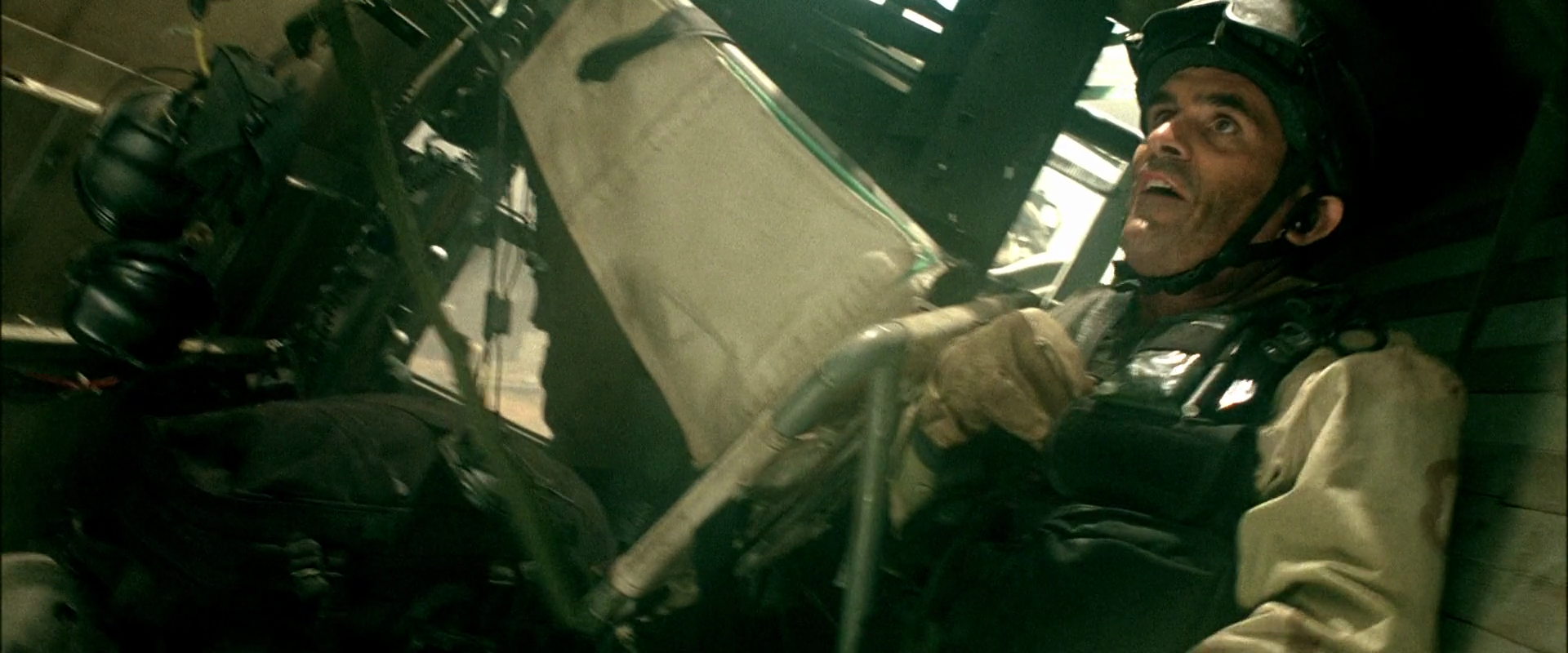 This was the 2nd ever movie for Ty Burrell.  Burrell appeared in supporting roles in National Treasure: Book of Secrets, The Incredible Hulk (Edward Norton Hulk movie) and Dawn of the Dead.  Burrell hit the big time when he secured the role of Phil Dunphy on the television show Modern Family.  He has won two Primetime Emmy® Awards for that role.
Kim Coates as Wex in Black Hawk Down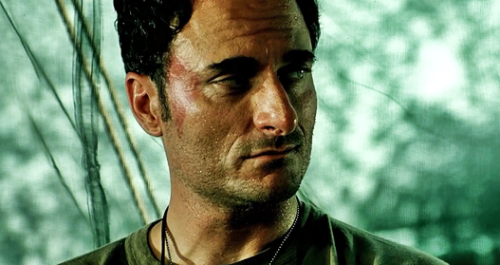 Kim Coates was probably best known for playing one of that henchman that Bruce Willis killed in The Last Boy Scout.  Bruce told Kim…."Touch me again and I am going to kill you". Kim did not listen and Bruce ended his role in that movie.  Things do not go much better for Kim in Black Hawk Down.  Things did improve greatly for Kim Coates when he got the role of Alex "Tig" Trager in the television show The Sons of Anarchy.
Nikolai Coster-Waldau as Gordon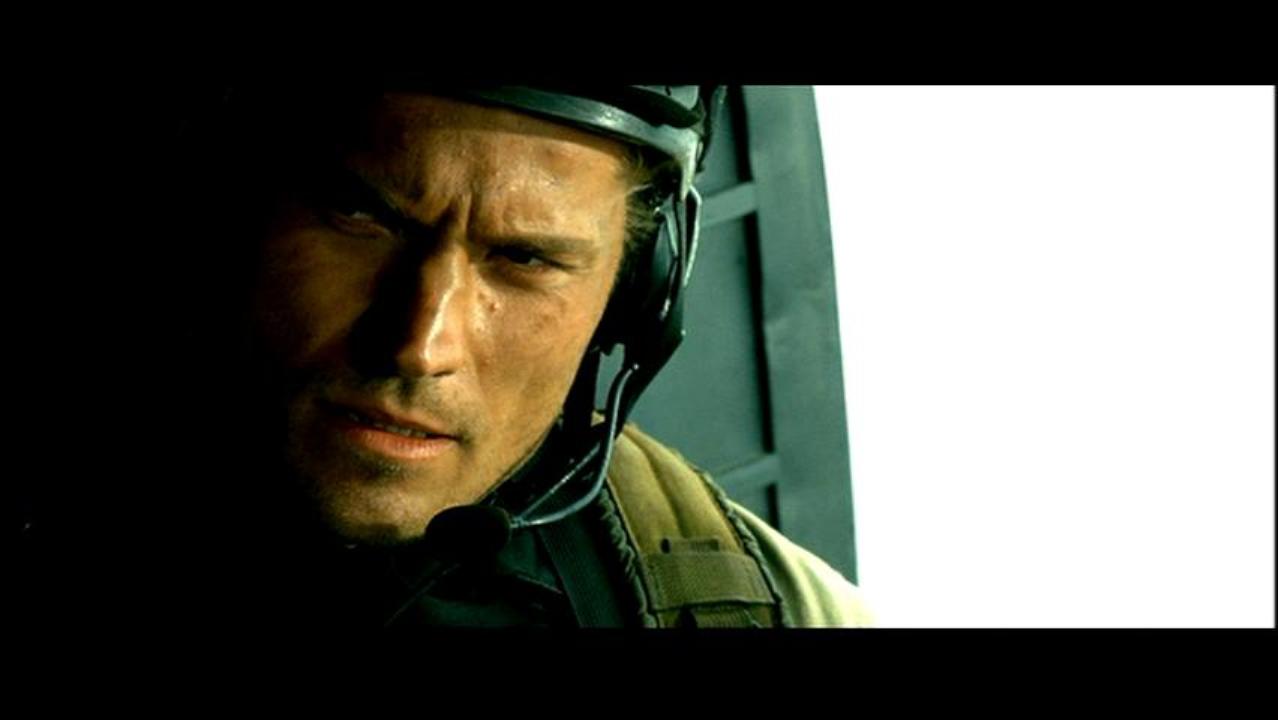 Black Hawk Down was one of Nikolaj Coster-Waldau's first American movies.  Since Black Hawk Down he has been a very busy actor.  He has appeared in numerous blockbuster hits:  The Other Woman, Oblivion and Mama.  His role as Jamie Lannister on the HBO series Game of Thrones has made him a star.  His movie Headhunters is highly recommended.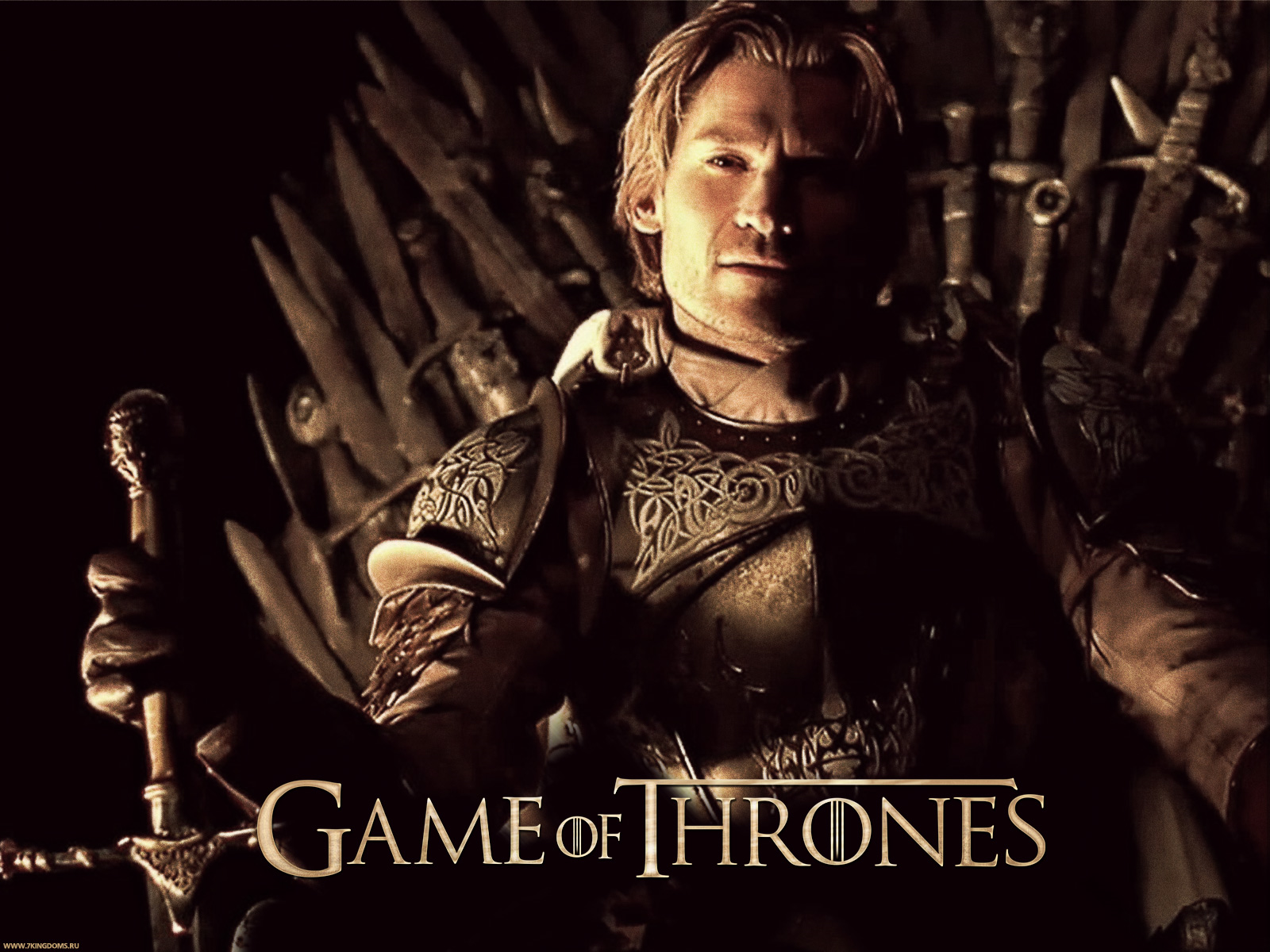 Hugh Dancy as Schmid in Black Hawk Down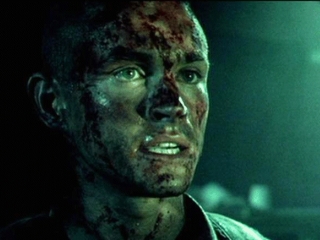 This was the 2nd ever movie for Hugh Dancy.  Since Black Hawk Down, Dancy has appeared in King Arthur, Adam, The Jane Austen Book Club and Confessions of a Shopaholic.  From 2013 to 2015 he played Will Graham in the excellent television series Hannibal.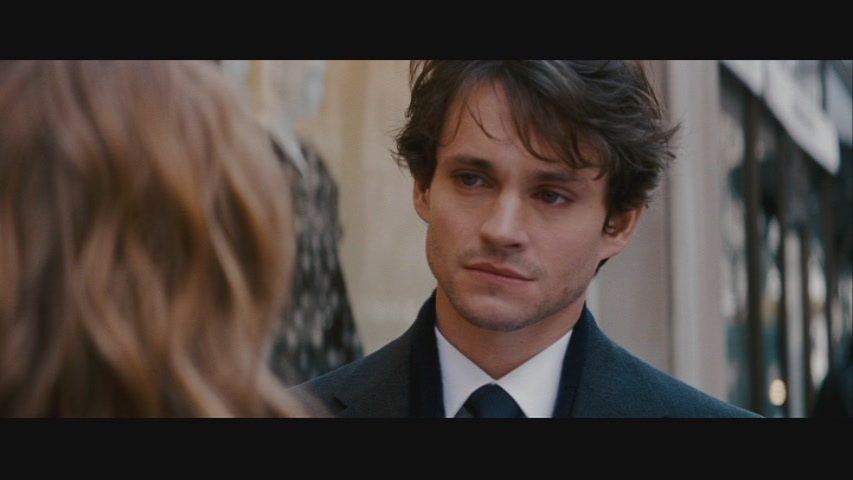 Hugh Dancy in Confessions of a Shopaholic
William Fichtner as Sanderson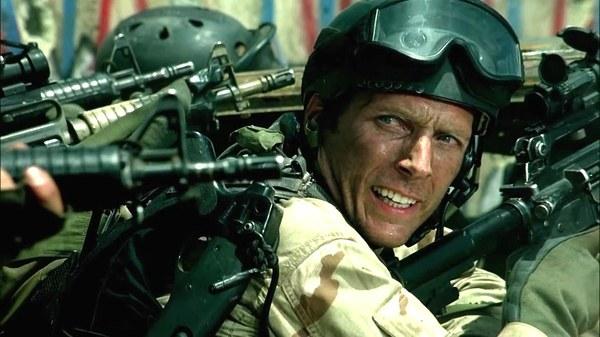 William Fichtner is probably one of the best character actors working today.  I am sure many people have seen Fichtner pop up in a movie and thought…."Hey I know that guy….don't know his name but I like him."  Fichtner has 71 acting credits since 1987……but his role in Black Hawk Down is easily one of the best in his long career. IMDb lists Contact, Armageddon, Black Hawk Down and The Dark Knight as the 4 movies he is known for.
Ioan Gruffudd as Beales in Black Hawk Down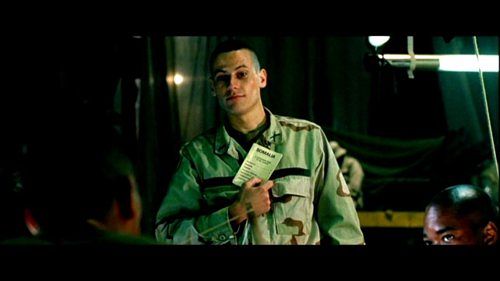 Ioan Gruffudd had been in a handful of movies before appearing in Black Hawk Down….blink and you might have missed him in Titanic.  After this movie Gruffudd appeared in King Arthur and then played Reed Richards (Mr. Fantastic) in two Fantastic Four movies.  He most recently appeared in the blockbuster hit San Andreas.
Tom Hardy as Twombly in Black Hawk Down
This was the first ever movie for Tom Hardy.  After this movie, Hardy moved to the villain role in Star Trek: Nemesis.  When that movie opened to bad reviews and bad box office, Hardy disappeared for a few years.  With the critical success of his movie Bronson and the commercial success of his movie Inception…Hardy became a major player in Hollywood.  He played Bane in The Dark Knight Rises, took over the Mad Max role from Mel Gibson and now seems to be in almost every other movie these days.
Josh Hartnett as Evermann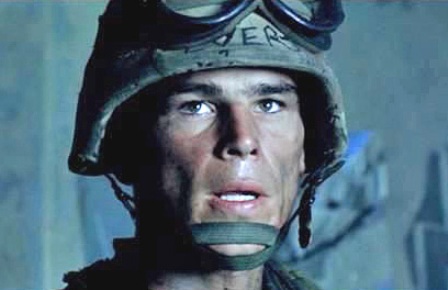 When Josh Hartnett got the lead role in Black Hawk Down he was virtually unknown.  After the success of Black Hawk Down and Pearl Harbor, Hartnett quickly became one of he hottest actors working in Hollywood.  Sadly his run as one of the top dogs was short lived…but he seems to be gaining traction again with his role as Ethan Chandler on the television show Penny Dreadful.
Jason Isaacs as Steele in Black Hawk Down
Jason Isaacs has been making movies for almost 30 years now.  He will probably always be remembered for his role as Lucius Malfoy in the Harry Potter movies…but I think his role in Black Hawk Down is one of the better ones in his career.  Isaacs has over 100 IMDb credits….including providing the voice of Lex Luther in a Justice League cartoon.  IMDb says he is best known for:  Harry Potter 4, Harry Potter 8, The Patriot and Peter Pan.
Ewan McGregor as Grimes in Black Hawk Down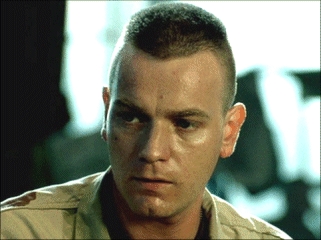 Ewan McGregor has been making movies since 1994.  When he filmed Black Hawk Down he had already played Obi-Wan Kenobi in one movie.  So casting him is not as impressive as some of the other young actors…but he still has one of the more memorable roles in the movie.  He played Obi-Wan two more times after making Black Hawk Down.  His movies have grossed over $1.35 billion in domestic gross since playing Grimes.
Jeremy Piven as Wolcott in Black Hawk Down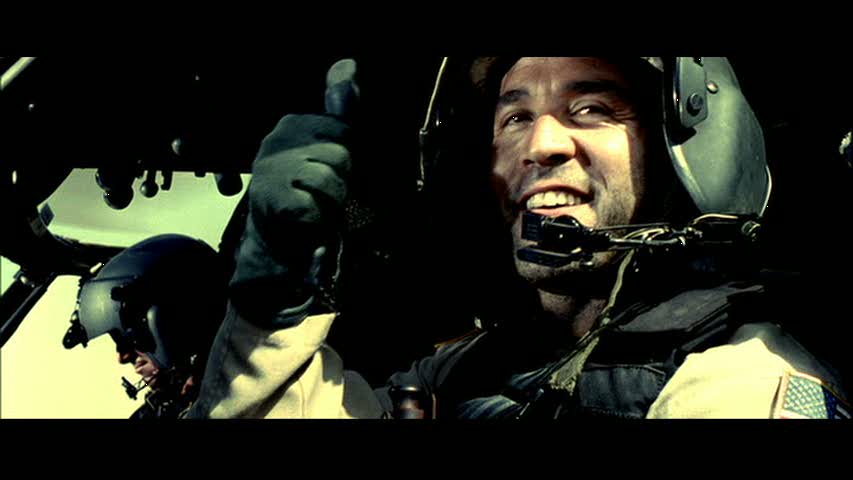 Before making Black Hawk Down, Piven was probably best known for appearing in numerous John Cusack movies.  His post Black Hawk Down career soared when he played super agent, Ari Gold, on the HBO series Entourage.  He would win three Primetime Emmy® Awards and one Golden Globe® Award for that role.  Other movie successes would include The Family Man, Old School and Runaway Jury.
Sam Shepard as Garrison in Black Hawk Down

Ok…I know Sam Shepard was famous before making Black Hawk Down…..but I did not feel I could do this page without giving him a shout out.  Shepard is an award winning writer who has over 60 IMDb credits since 1970.  Shepard is excellent as Garrison.  His role in this movie and his role in The Right Stuff  were career highlights for him.  Rest in Peace Mr. Shepard.
Tom Sizemore as McKnight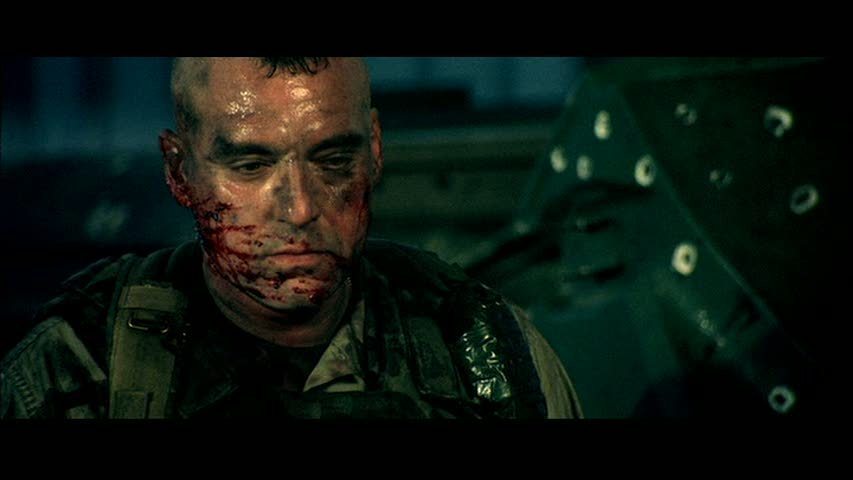 Tom Sizemore's post Black Hawk Down career is actually not too impressive…especially when comparing him to the others on this page.  Seems Black Hawk Down was the pinnacle of his career. Sizemore was already well known when cast in this movie….as Saving Private Ryan, Heat and Natural Born Killers put him in the spotlight.  After some legal issues, he has worked steadily but in some low budget movies.  His IMDb page shows 21 movies made in 2015….and I have not heard of a single one.  That being said…Tom Sizemore is excellent as McKnight and deserves to be singled out in this page.

Honorable Mentions:
IMDb lists 53 actors for Black Hawk Down.  Here some of the ones not listed above.
Richard Tyson played Busch.  Tyson was the bully in the teen comedy Three O'Clock High as well as the bad guy in Kindergarten Cop.
Ron Eldard played Durant.  Eldard had a lead role in House of Sand and Fog as well as a supporting role in Super 8.
Ewen Bremner played Nelson.  Bremner played Spud in Trainspotting.  Most recently he could be found in Exodus: Gods and Kings (another Scott movie) and Snowpiercer.
Gabriel Casseus played Kurth.  Casseus played an angel in Bedazzled, provided a voice in G-Force and is one of the few Black Hawk Down actors not actively working today.
Zeljko Ivanek played Harrell.  Ivanek has over 100 IMDb credits.  He won an Emmy® for his role on the television show Damages.
Glenn Morshower played Matthews.  Morshower has appeared in many blockbusters since Black Hawk Down.  Those include the Transformer movies, Moneyball and X-Men.
Brian Van Holt played Struecker (one of the best parts in the movie).  Van Holt played Bobby Cobb on the television series Cougar Town from 2009 to 2015.
Enrique Murciano played Ruiz.  Murciano played Danny Taylor on the television show Without A Trace from 2002-2009.  He recently had a part in Dawn of the Planet of the Apes as well as two new television series….Bloodline and Power.
George Harris played Atto.  Harris played the ship's captain in Raiders of the Lost Ark.  He also appeared in a few of the Harry Potter movies and Layer Cake.
Carmine Giovinazzo played Goodale.  Giovinazzo played Danny Messer on the television show CSI:NY from 2004 to 2013.
Tom Guiry played Yurek.  Guiry played Scotty Smalls in the classic baseball movie The Sandlot.  *** Thanks to Joe Schmoe for pointing that out….as I had missed it.
Academy Award® and Oscar® are the registered trademarks of the Academy of Motion Arts and Sciences. Golden Globes® are the registered trademark and service mark of the Hollywood Foreign Press.  Emmy® is a registered trademark.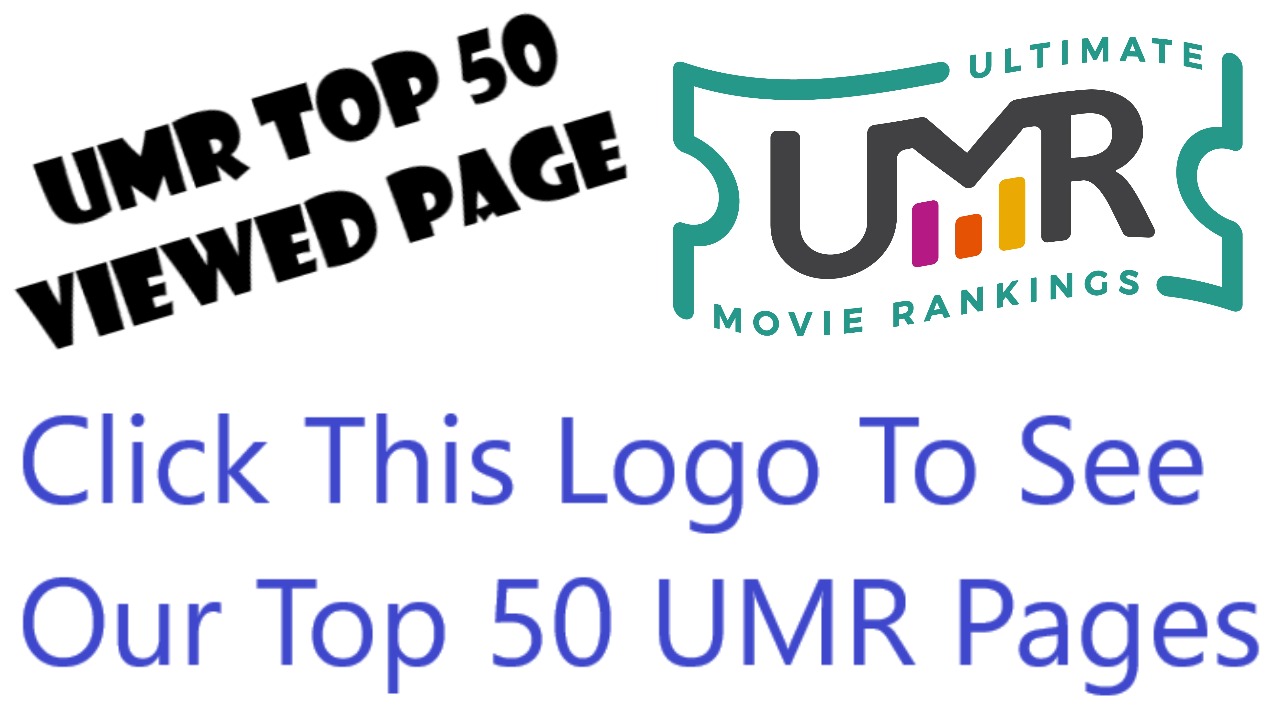 447 total views, 7 views today
(Visited 1 times)