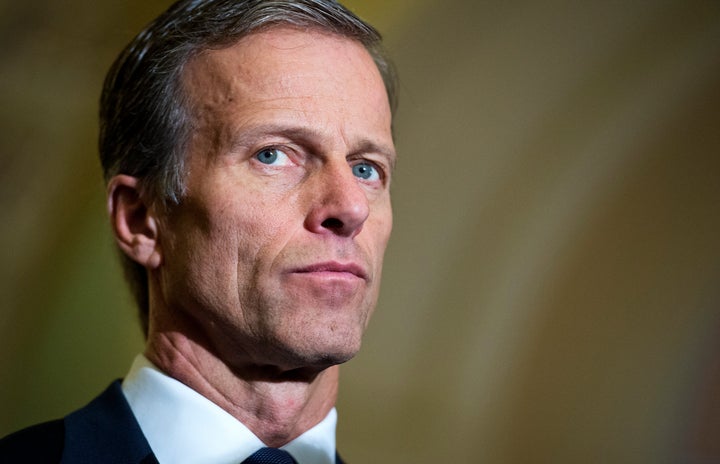 Including, it seems, the South Dakota senator's own daughter.
"Very proud of my dad today. A bold stand and a strong example. Women... AND men in this country deserve better," Brittany Thune Lindberg, 29, said on Facebook after her father pulled his support for Trump on Saturday, Oct. 8. That was the day after the notorious "Access Hollywood" recording came out.
Lindberg runs CouncilPAC, a political action committee for an industry group representing insurance agents and brokers, and helped launch RightNOW Women PAC, which supports conservative women candidates for office.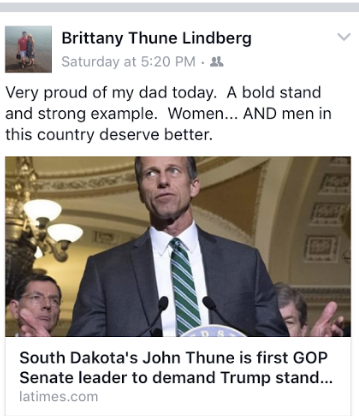 Just three days later, Sen. Thune decided that his "bold" stand against bragging about sexual assault in the workplace should be replaced by a pledge to "support the nominee of our party."
The Huffington Post reached out to the senator and his daughter for comment. They have not responded.
HUFFPOST READERS: What's happening in your state or district? The Huffington Post wants to know about all the campaign ads, mailers, robocalls, candidate appearances and other interesting campaign news happening by you. Email any tips, videos, audio files or photos to scoops@huffingtonpost.com.