Samantha Rotunda is significantly famous as the former wife of WWE Wrestler Bray Wyatt. Rotunda filed for divorce after five years of marriage in 2017. In a social media post, Rotunda disclosed about her estranged relationship with her husband and his infidelity.
The couple shares two children together but after the divorce, Rotunda wants the custody of her children. What's next for Rotunda? Let's find out more about her relationship status and the third wheel in her married life.
Samantha Rotunda Married Life with Bray Wyatt
WWE wrestler Bray Wyatt and his former wife Rotunda were college sweethearts. The couple fell in love with each other and started their relationship. Wyatt played football before switching to wrestling. In 2011, the pair became parents to their first child Kendyl Wyatt.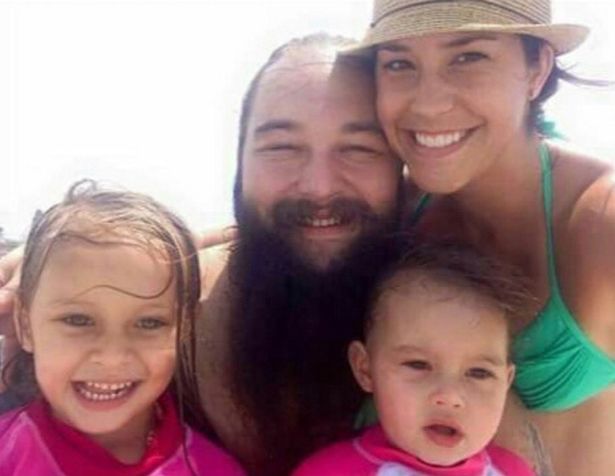 A year after that in 2012, the duo exchanged wedding vows in an intimate affair. The wedding details are not disclosed but we can guess it was attended by their family, friends, and Bray wrestling colleagues. A year after the matrimony Rotunda gave birth to the couple second child, Cadyn Wyatt in 2013.
The Divorce…
Samantha likes to live a private life and is rarely spotted by the camera. In a social media post, Rotunda disclosed her husband cheating on her and how it hurt her and her family. As per the post, somewhere around in 2014 or 2015, Bray started his romantic relationship with WWE announcer Jojo Offerman.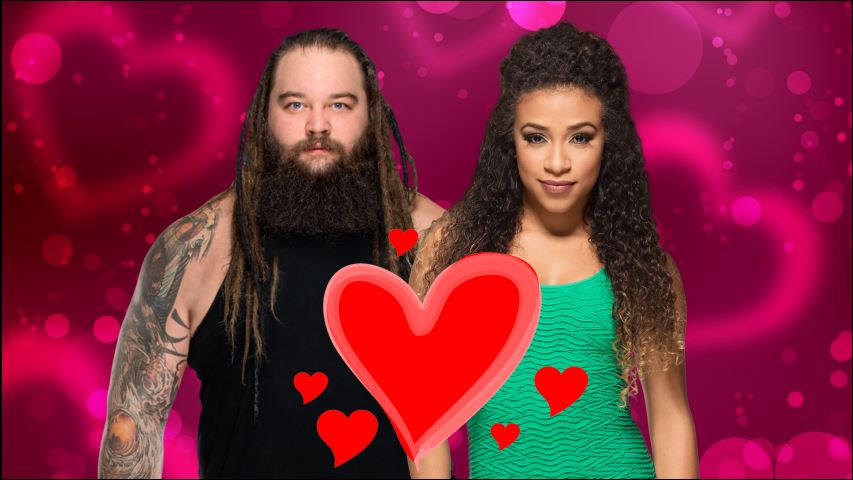 This lead to the challenges the couple was facing in their marital relationship. Moreover, Wyatt spent most of his time on the road working for WWE. He was rarely home thus creating more troubles for the married couple. Finally, in 2017, Rotunda filed for divorce from her husband.
From the divorce settlement, Rotunda is demanding for the house in Hernando County in Florida. The house which the pair used to live together and more than that, she is also demanding the full custody of their daughters. According to Rotunda, Wyatt is never home and spends most of his time on the road so' she should have the custody for her daughters.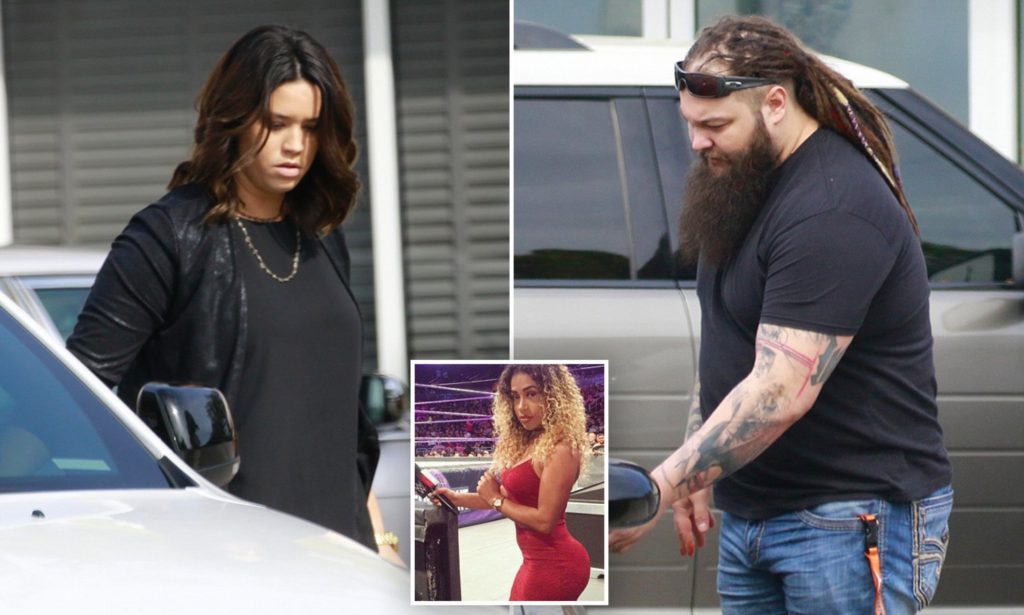 Not just that, it is also reported that she is asking for an undisclosed sum of money as the divorce settlement.
Bray Wyatt's Having a child with Jojo Offerman
As reported by the Daily Mail on August 26, 2019, Wyatt is becoming a father for the third time. But this time he is having a child with his girlfriend Jojo Offerman. Yes, after the divorce, Bray continued his relationship with Offerman and now the couple is serious about their relationship.
As for the news about the pregnancy goes, Wyatt showered his girlfriend with diamonds and swimsuits. Rotunda claimed it was unnecessary spending regarding he has not paid child support. Wyatt is busy with his work at WWE and preparing for matches with other wrestlers like John Cena, Roman Reigns. He has also shared the stage alongside Dwayne Johnson.
What's Samantha Rotunda Current Relationship Status?
Bray moved on after the divorce but there are no details about Rotunda current status. Hopefully, she might've moved on and started a relationship with someone else but nothing can be confirmed at the moment. She likes to keep her personal life very private thus, not leaking too much information.
She is still fighting against her former husband in terms of child support. Wyatt is supposed to pay around $14,765 per month but he is only paying $6,000 per month. For now, Rotunda is single but she might find the right partner for her in the coming time.
For further updates, keep reading Allstarbio.com.