George Bernard Shaw? John Bowring? John Browning? John Bouring?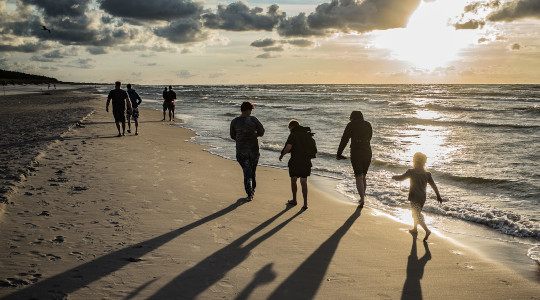 Dear Quote Investigator: Some envision heaven filled with a joyous, loving, and interconnected group of people united on a higher spiritual plane. If one is a member of a happy family here on Earth then it is possible to obtain a glimpse of this future possibility. One may express this notion as follows:
A happy family is an earlier heaven.
This statement has been attributed to playwright George Bernard Shaw, political economist Sir John Bowring, and parliamentarian Sir John Browning. Would you please help me to identify the correct originator?
Quote Investigator: Sir John Bowring's career was long and varied. He wrote articles about economics, served as a Member of the U.K. Parliament, worked a literary translator, and was appointed Governor of Hong Kong. In addition, his Unitarian faith inspired him to write many hymns. In 1837 a volume of "Hymns for Public and Private Worship" compiled by John R. Beard included a work celebrating domestic life titled "Home Joys" credited to Bowring containing the following two verses. Boldface added to excerpts by QI: 1
The pilgrim's step in vain
Seeks Eden's sacred ground;
But in home's holy joys, again
An Eden may be found.

A glance of heaven to see,
To none on earth is given;
And yet—a happy family
Is but an earlier heaven.
Bowring's name was followed by an asterisk, and the accompanying note stated that the hymn was an original "composed for the most part expressly for the volume".
In 1841 John Bowring published the third edition of "Matins and Vespers: With Hymns and Occasional Devotional Pieces". He included the hymn he wrote with slightly different punctuation. 2
A glance of heaven to see,
To none on earth is given;
And yet a happy family
Is but an earlier heaven.
The first edition of "Matins and Vespers" appeared in 1823, but the hymn containing the quotation under examination was absent. 3 QI has not yet seen the second edition and does not know whether it included the hymn and quotation.
Below are additional selected citations in chronological order.
Continue reading A Happy Family Is But an Earlier Heaven
Notes:
1837, A Collection of Hymns for Public and Private Worship, Compiled by John R. Beard, Hymn Number 517: Home Joys by Bowring (Dr. Bowring), Verse Number 6, Start Page 311, Quote Page 312, Published by John Green, London. (Google Books Full View) link ↩
1841, Matins and Vespers: With Hymns and Occasional Devotional Pieces by John Bowring, Third Edition Altered and Enlarged, Hymn: Home Joys, Start Page 267, Quote Page 268, Published by J. Green, London. (Google Books Full View) link ↩