Mom Of Chris Tucker's Child Exposed Shady Things The Mother Of MJ's Accuser Told Her
Posted On : May 10, 2018
As many of us know by now, comedian, Chris Tucker, and Michael Jackson became good friends after meeting each other in the late 1990's. Little did they know though, their friendship and Tucker's ex-girlfriend of 8 years, would bring forth some critical elements that were key to helping MJ win his child molestation case. The case in which MJ was acquitted of all charges, after suddenly being accused of molestation, by a teenaged boy he'd help get cured from cancer.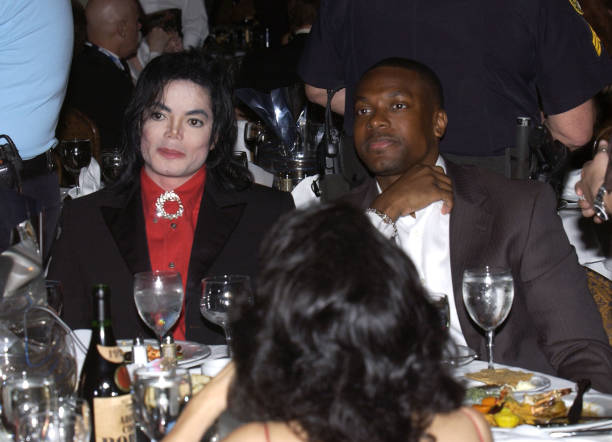 Who Is Tucker's Ex?
At the time of the allegations, Chris Tucker was engaged to the mother of his son, Azja Pryor. Ms. Pryor was also close to MJ and worked in the entertainment field, working as a casting agent for Paramount Studios.
Tucker's & Ex's History With MJ Accusers
During Michael Jackson's 2005 child molestation trial, both Chris and Azja confirmed they'd formed a bond with the then 13 year old accuser and his accuser's family years prior to the molestation allegations.
Tucker met the family when the accuser's dad approached him at a cancer fundraiser for his son and told Tucker that his son was cancer stricken. Tucker, having a generous heart, eventually introduced the accuser to his and Azja's then young son, Destin Tucker. The two kids formed a friendship and they would all sometimes go out to theme parks and such.
After meeting Chris Tucker, the accusing family found a way (not through Tucker) to also pitch their same cancer story to Michael Jackson (although Chris Tucker tried to stop it, but that's a whole 'notha story…read about it HERE) and then all of the families would sometimes hang out at MJ's Neverland Ranch.
The Shady Things Tucker'
s Ex Says Mom Of Accusers Told Her
In an interview with,"Access Hollywood," Azja Pryor revealed that she eventually formed a close friendship with the accuser's mother. That's also why she later felt "betrayed" by the mother and father, after they'd accused MJ of molesting their cancer stricken child.
The good news for MJ was that, because of Azja's connection to the accusers, she had some pertinent information that MJ's attorneys knew would be important to disclose in his trial. Azja knew the accuser, his brother and dad, but her closest bond was with the mother and her daughter for a duration of three years. In her testimony, Azja said she oftentimes spoke to the mother and daughter several times per week and that the mother would always share many of her deepest family secrets with her, including a desperate situation she seemed to be in at that time.
For starters, Azja revealed that in February 2003, the mother and daughter repeatedly asked her if they could have her old car (which was one that Chris bought Azja during their relationship and ultimately told the family he'd let them have to help them out). Azja stated that when the mom felt like the process to transfer the car over to her was taking too long, both she and the daughter called her approximately "7 to 10 times" within the month of February alone. Why? Because Azja testified that the mother told her that her husband (the father of the teen accuser) was abusive and left the family with no money from their son's prior cancer fundraiser and that he'd taken their car with him. She also said the mother would also drop hints that she was in need of monetary help, so Azja gave them money and helped when she could.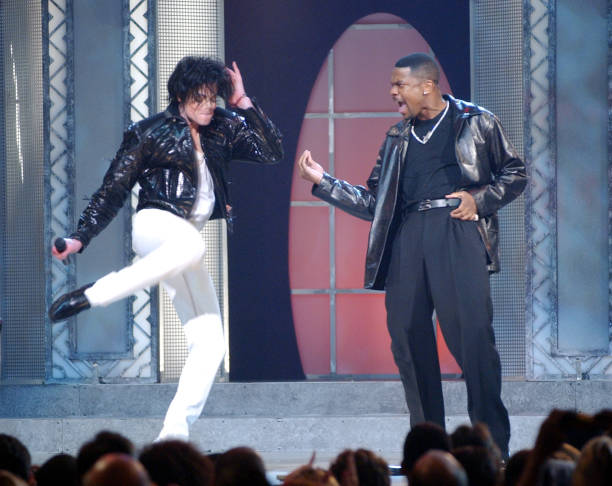 According to Azja, the mother also told her at that time, that she viewed Michael Jackson as "family" and that her kids have a "beautiful friendship" with him.
But then came the shocker. During the trial, the then 13 year old accuser testified that MJ molested him from February 20th to March 12th of 2003. However, Azja revealed that in the beginning of March 2003, the mother told her that she was pissed off because "German" associates of MJ's had been keeping her sons away from Michael. Azja testified, "I asked, 'Does Michael know anything about this?' She said, 'They won't let us around him because they know the children tug at his heart strings.'"
So, since the mother said they were being kept away from Michael, how could MJ have molested a kid he was not even in the same room with? That was just one of the red flags raised during the trial and by that time, it was already too late for the family to recant their dates. They'd already gone on record, stating them as fact. There's more though. See what else Azja Pryor revealed in her interview above.