Azja Pryor Is the Mom of Chris Tucker's Son Destin — Glimpse into Her Life after Their Divorce
Azja Pryor, the ex-wife of actor and comedian Chris Tucker, is a wellness coach and independent Herbalife member. She looks as gorgeous as ever!
The "Rush Hour" actor and Azja were married for a few years between the late-90s and 2003 when they officially got divorced. Even though the exact date of their wedding is unknown to the public, their only son, Destin, was born in 1998.
She is now the proud mother of four.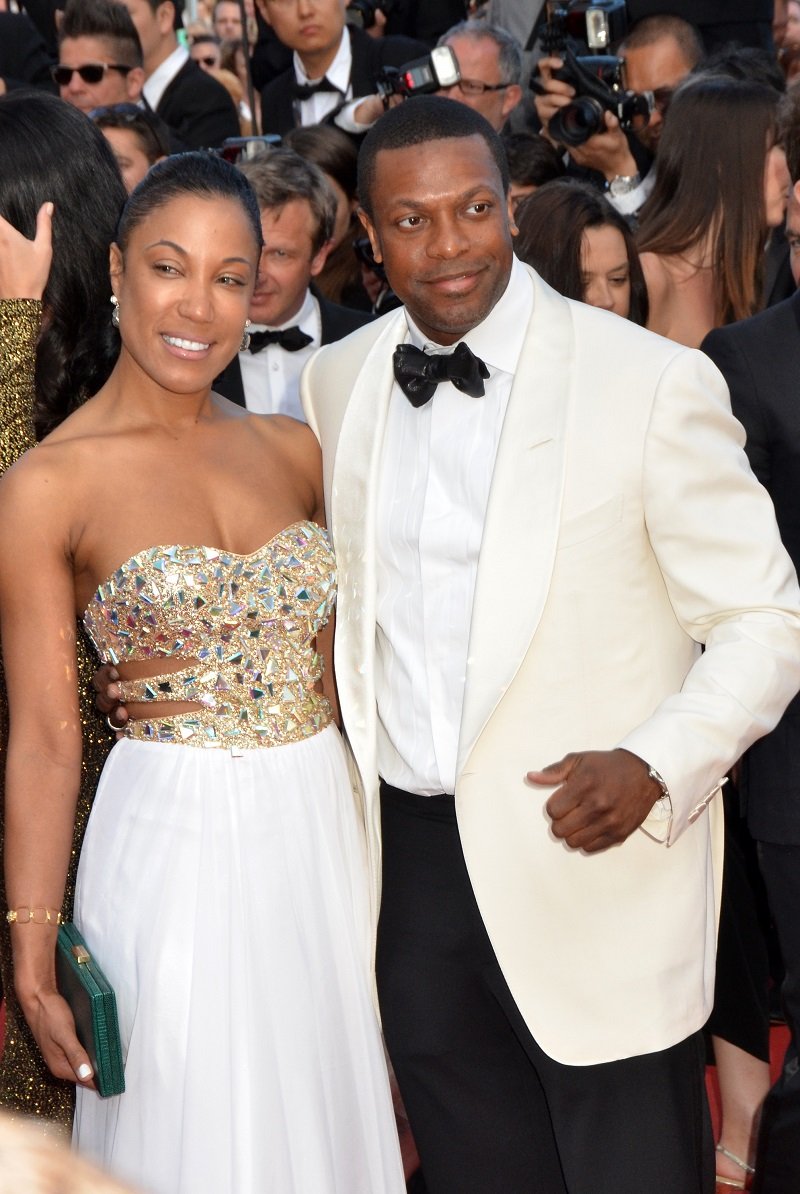 AZJA PRYOR'S ROLE IN MICHAEL JACKSON'S 2005 TRIAL
One of the first times that Azja made headlines following her and Chris' divorce was in 2005 when she was a key witness in Michael Jackson's abuse trial.
Just like her ex-husband, Azja was a very close friend of the King of Pop and was surprised when he was accused of such a horrible crime, which was what drove her to testify as part of the defense team.
Apart from that, she used to spend a lot of time with the family of Michael's accuser, which was why she was considered an important witness back then.
It is important to mention that Azja Pryor and Chris Tucker befriended the accuser and his family back in 2000. According to the actor, it was the boy's father who introduced himself to Chris at a comedy club and asked him to take part in a benefit to raise money for his son, who was battling cancer.
Chris also admitted that, a few days after the fundraising event ended, the accuser told him that they hadn't made any money, which drove him to wire some of his own to a foundation for the family.
On May 19, 2005, Azja, who used to be a casting assistant, told the judge that the mother of the accuser complained to her in early March 2003 that two of Michael's associates had gotten involved in keeping her family away from the late singer.
AZJA KEPT ASKING THE ACCUSER TO "DO THE RIGHT THING"
Azja's testimony turned out to be one of the most important weapons of the defense because the prosecution team claimed that the alleged abuse happened between February 20 and March 12, 2003. Michael's trial ended in acquittal for him.
Four years later, in 2009, the then-mother of one made headlines again by saying that the family of the accuser lied.
She even wondered how they sleep at night after accusing a person who was supposed to be their friend of "the ugliest, most heinous thing" possible for a human being. Azja added:
"It's time for [the accuser] to finally stand up and do the right thing… He's always known that Michael never touched him, Michael never abused him."
AZJA PRYOR IS A FAMILY WOMAN
The now-wellness coach and Herbalife member went as far as to say that the accuser's family told her that it was the King of Pop who helped cure the child.
Azja Pryor's son, Destin Christopher Tucker, used to be good friends with the accuser as he would lend his support throughout the entire ordeal.
Nowadays, Azja is in a relationship with life coach Cherif Ndiaye. On April 15, 2017, they welcomed their first child together, a girl named Iman Joelle.
Since Cherif has two other children, Ajmal and Aleyana, from his previous relationship, the former wife of Chris Tucker is now the proud mother of four.
As per Destin, everything suggests that he will follow in his famous dad's footsteps. Back in 2017, it was reported that he moved into the dorms of Morehouse College in Atlanta to study in the school's cinema, technology, and emerging media studies program.
In May last year, Azja Pryor's eldest child accompanied his dad all the way to Cannes, France, for the premiere of "Once Upon a Time in Hollywood," and their resemblance was undeniable.