When you talk about Azja Pryor and how she rose to fame, it is important to state that very little was known of the charming beauty until her marriage to popular American actor and comedian, Chris Tucker in 1997. The admirable partners went their separate ways after being married for barely six years and since then, they have both moved on with their lives.
It has been decades since Azja Pryor and Chris Tucker got divorced, but her name continues to linger on for many reasons one of which is her involvement in the trial of the late King of Pop, Michael Jackson. Here's all you want to know about her.
Biography of Azja Pryor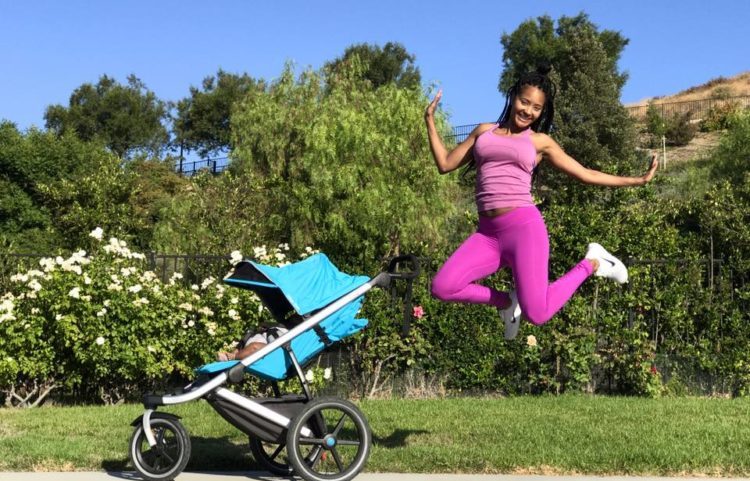 On August 28, 1976, Azja Pryor was born in Berkeley to Deborah B Pryor – a voice-over actress, entertainment journalist and author. She has not revealed much about her father.
She grew up in California, where she attended Hamilton Sr. High School and later, Los Angeles Community College where she pursued a career as a health coach.
She is a mother of four
Years after marriage, the couple managed to keep their private, as was their wedding ceremony in 1997. However, as celebrity couples, it is nearly impossible to be totally private from the media and paparazzi. Thus, in 1998 it was reported that the lovebirds had welcomed their first child, Destin Christopher Tucker. He remained their only child until the marriage came to an end
After her marriage Chris Tucker came to a sad end in 2003, she later had three kids namely; Ajmal Ndiaye, Iman Joelle Ndiaye and Aleyana Ndiaye with her second husband, Cherif Ndiaye.
Not so much is known about the three younger kids of Azja Pryor but her son with Chris, Destin, seems to be interested in following in the footsteps of his father by becoming an actor. He made a minor appearance in the 2019 production, Love in Moreno Valley.
She Has Been Married Twice- Dating Life
Azja Pryor has been married twice. Before she met her second husband, Cherif Ndiaye, she was in a relationship with American rapper Christopher Brian Bridges (Luda Cris) between 2005 and 2006, and before then, was previously married to Chris Tucker between 1997 to 2003.
To date, Azja Pryor and Cherif Ndiaye are happily married and thus, she can't be dating anyone than her beloved husband, who is a well-known fitness coach.
Net worth Of Azja Pryor 
Not many people are aware that Azja Pryor isn't just a celebrity partner, but has a career path that earns her a huge sum of money. The 44-years-old has worked as Casting Director, Independent Herbalife Member, and Wellness Coach, Nutrition and Fitness Specialist and this has risen her net worth to an estimated $300, 000.
See Also: Daijah Wright- Biography and 10 Unknown Facts About Eazy-E's daughter
Facts About Chris Tucker's Ex-Wife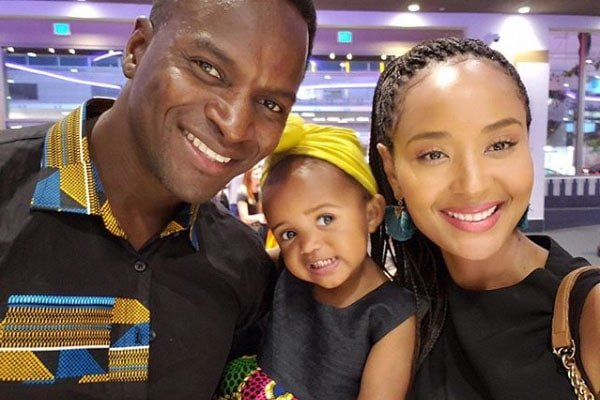 1. Her Husband Influence Her Popularity
Prior to her marriage to the Rush Hour star, Chris Tucker, If Azja Pryor was to walk into a room, no one would recognize her as Azja Pryor. This is because, most persons did not have any knowledge of who she is or what she does, except that she was married to a popular superstar that keeps a lot of fans glued to their TV, laughing and smiling, to the best of their entertainment satisfaction.
2. Azja Pryor Was on Michael Jackson Defence Team
Azja Pryor and Chris Tucker were close friends with the late King of Pop before his demise in 2009. So, when the child abuse trial began, she testified on the side of the defence team. Together with Chris countlessly, she appeared as key witnesses in defence of the accused.
3. Why Did She And Chris Tucker Divorce?
Though the estranged couple was quiet about their marriage and personal lives, few weeks before their marriage was annulled, reports trickled in, on media spaces suggesting Chris Tucker's non-dedication towards his family was responsible for their heartfelt decision.
Years later, the ex-partners are still united and share a strong bond in the life of their son, Destin Christopher Tucker who is a director and producer in Hollywood, taking after his father.
4. Wonder Woman
Azja Pryor once revealed she gave birth to all three of her children, Ajmal Ndiaye, Iman Joelle Ndiaye and Aleyana Ndiaye within the space of four years. It is noteworthy to mention that these children are products of her second marriage. It was shocking to know that she was consistently carrying pregnancies for four years. If this is not heroic, I guess we don't know what heroism is.
Asides from that, Azja Pryor is also a stepmother to Cherif's kids, Ajmal and Aleyana who are products of his previous relationships.
5. Azja Pryor is a Muslim
Azja was raised a Christian but converted to Islam when she got married to her second husband, Cherif Ndiaye who is a devout Muslim.
Complete profile of Azja Pryor
Azja Pryor
Full Name
Azja Pryor
Date of Birth
August 28, 1976
Age
44 years
Zodiac Sign
Virgo
Place of Birth
United States of American
Nationality
American
Ethnicity
African-American
Career
Casting Director, Independent Herbalife Member,
Wellness Coach, Nutrition and Fitness Specialist
Education
Hamilton Sr. High School
Los Angeles Community College
Father
NA
Mother
NA
Siblings
2
Marital Status
Married
Spouse
Chris Tucker(1997-2003)
Cherif Ndiaye

Boyfriend
Christopher Brian Bridges
Children
Destin Christopher Tucker. Ajmal Ndiaye, Iman Joelle Ndiaye and Aleyana Ndiaye
Religion
Muslim
Net Worth
$300, 000
Source of Income
Superstar ex-wife, Casting Director, Wellness Coach and Others
Height
NA
Weight
NA
Eye Color
Black
Hair Color
Black
Social Media
Instagram