4 Surprising Industries That Have Boomed During the Pandemic
Welcome to Thomas Insights — every day, we publish the latest news and analysis to keep our readers up to date on what's happening in industry. Sign up here to get the day's top stories delivered straight to your inbox.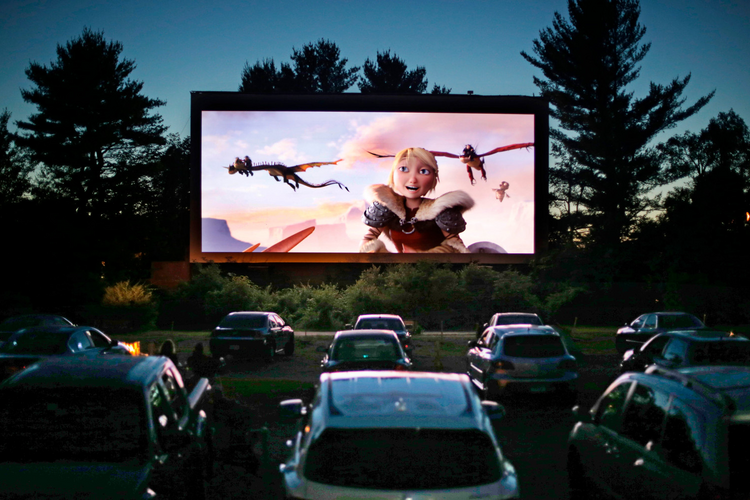 While the COVID-19 pandemic has definitely hurt more businesses and people than it benefited, some companies have actually seen a boost in sales recently.
Because of stay-at-home orders and social-distancing mandates over the past year and a half, many people are staring at their phone and computer screens for longer periods of time, learning valuable skills online, and even venturing to learn new hobbies.
As businesses continue to adapt to the pandemic and the risks of the new Delta variant, it's no surprise that companies that help people clean more thoroughly, provide health care services, or even deliver bottles of wine are seeing a surge in profits.
But what about the industries and businesses you may not expect to be booming? Here are a few.
Eyewear Industry
Online eyeglass seller Warby Parker recently reported that "increasing screen time usage" is a significant factor in its booming business and said that over the past five years 79% of Americans increased their screen time.
"The rising usage of smartphones, tablets, computers, and other devices has contributed significantly to increased vision correction needs and consistent new customer growth within the eyewear market," the company said.
With an increase in screen time, companies have begun boasting about technology that will protect users' eyes from "blue light" emitted from phone and computer screens. This technology has become almost essential as many commutes to work have become a short walk from the bedroom to the front of a computer screen, enabling longer workdays.
Whether or not blue light lenses actually work, people aren't taking the risk. Alongside the weekly screen time reports many iPhone users receive, people have started focusing more on their overall health and wellness due to the pandemic.
With the average American spending about seven hours a day on their computer, digital eye strain, also called "computer vision syndrome," has boosted eyewear sales from nearly $139 billion in 2019 to $162 billion in 2021. It is projected that global eyewear sales will reach $259 billion by 2027.
Drive-in Movie Theaters
That's right — drive-in movie theaters might be making a comeback. With the pandemic making it unsafe to sit in a stuffy theater among a group of strangers, drive-in movie theaters have started popping up throughout the U.S.
Over the past few decades film-watching has moved out of parking lots, into venues, and now into our own living rooms, and many indoor movie theaters saw a massive decrease in box office sales in 2020. But with drive-in theaters offering a virtually contact-less service, people are really digging the drive-in revamp.
In the 1950s, there were more than 4,000 drive-ins nationwide. While now there are just over 300 left in the U.S., we may see more and more opening up in the coming months. You might just have to bring your own Twizzlers and soda.
Bread-baking/Yeast Companies
Stress baking is very real, with "isolation loaves" and "quarantine cookies" being shared all over social media. During the pandemic, yeast and flour were in short supply as people flooded the grocery store to take on a new bread-making hobby.
Baking bread can take a lot of time — which many people have had an excess of in the past year. It also requires focus but is less complicated than the chaos of the previous workday or what's in the news.
Thus, businesses like Red Star Yeast have seen an unprecedented amount of sales recently. "Please keep checking (or calling) your local stores as yeast should be on the shelves very soon. Timing will depend on whether consumers take only what they will need," Milwaukee-based Red Star Yeast posted on its website.
While the global yeast market experienced marginal growth from 2015-2020, in March of 2020 compared to 2019, sales of yeast rose 647%. Third-party sellers even began selling 2-pound pouches of Red Star Yeast on Amazon for $48.95 — compared to the $7 it was originally being sold for.
We will have to wait and see if the shortages return in 2021 as the winter welcomes standing around a warm oven.
E-learning Services
When schools around the world shut their doors, nearly all students became online learners. Almost overnight the e-learning industry saw a massive boom as teachers scrambled to move lessons online and students began adapting to their bedroom doubling as a classroom.
Ready-made online learning, such as offerings by LinkedIn Learning, have become increasingly accessible even as students begin returning to a physical classroom. In March 2020, LinkedIn Learning saw a 46% increase — an additional 750,000 hours — in time spent learning by users compared to February.
According to LinkedIn Learning's 2021 workplace report, 64% of global learning and development professionals think that online learning and development, which was once a "nice to have" option, has transformed into a "need to have" platform.
It's not just students who are tuning into e-learning platforms — it's industry professionals too. Employees who aren't used to working from home are using these tools to discover how to be productive in a remote setting and learn management and leadership skills.
The top three areas of focus for learning and development programs in 2021 are upskilling and reskilling, leadership and management, and virtual onboarding, according to the report.
Image Credit: Robert F Bukaty / AP / Shutterstock
More from Industry Trends