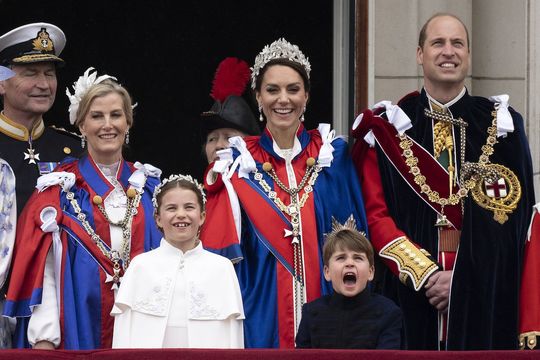 Kate Middleton is often believed to be one of the few middle-class people to ever join the Royal Family. Let us take a look and see if that really is the case.
In 2007, as speculation mounted (prematurely, as it transpired), that Prince William would propose to his long-term girlfriend, Catherine Middleton, the press hummed with breathless excitement about the commoner who would be Queen. When news of the betrothal broke in 2010, British newspapers proclaimed that Kate Middleton would become 'our first middle-class queen since Anne Boleyn'.
Middleton and Boleyn
I was dubious about the comparison. Initially, on Anne's behalf. If Anne Boleyn were alive now and born into comparable circumstances, she would not have been eligible to hold aloft a "We are the 99%" placard.
Boleyn's father was head of a family with multiple homes dotted throughout England and he was heir-presumptive to his Irish grandfather, the Earl of Ormond – although a messy family lawsuit caused a fourteen-year delay between the old man's death and Thomas donning his coronet.
Anne Boleyn was born into the same background as some of the great London socialites of the twentieth century – like Edith, Marchioness of Londonderry or Deborah, Duchess of Devonshire – the former the daughter of a 'mere' Mr. Chaplin and the latter of Lord Redesdale, a country squire.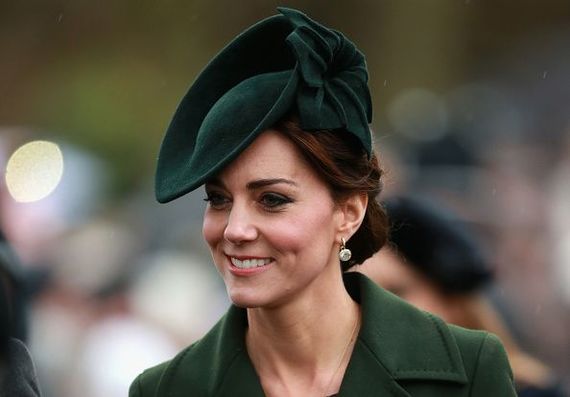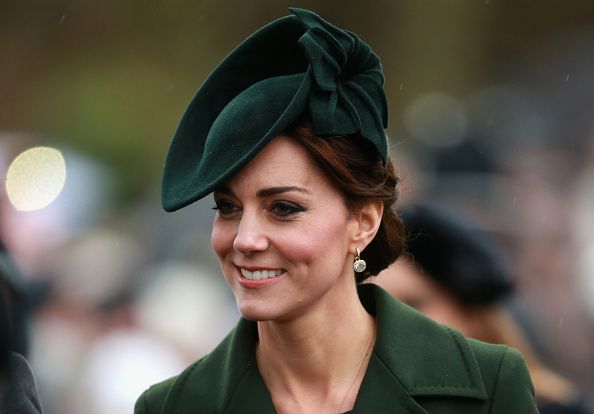 3
Anne Boleyn, peeping out from the pages of twentieth-century high society gossip magazines like Tatler, enthusing about the 'radiant Miss Boleyn' or, as she got older, 'the Honourable Anne Boleyn, youngest daughter of Lord Rochford, looked lovely in a gown by…' is a counter-factual flight of amusing and frivolous fantasy, but it does underscore the fact that by the standards of her day, Henry VIII's second wife was about as middle class as half the characters in Downton Abbey. (Mid-century debutantes were always described as a variant of 'radiant', unless they got saddled with an adjective like 'vivacious', which was a polite way of saying 'enormous, but good for a giggle'.)
Kate's background
Looking back on it, the comparison was equally inaccurate for Kate Middleton. In British terms, the description of her as middle class just about holds, in that she was not born into old, landed, patrician wealth. However, in American terms, if we judged the Princess' background purely on her family's economic position, the picture shifts dramatically. Catherine Middleton's parents were self-made millionaires and she attended one of the best private boarding schools in the country. Her Royal Highness's accent – and accents are something of a closeted national obsession – proclaims a privileged background to the British ear.
In 2010, the comparisons to Anne Boleyn were an ominous indicator of where the story might go. Historians have not traditionally been kind on the subject of Anne Boleyn's origins, using them to suggest that Anne was a girl who climbed like ivy, an ambitious adventuress who gambled in a game she had no business playing and paid the ultimate price for daring to transcend the pre-ordained limitations of her background. Initially, some British publications began to do the same thing with Miss Middleton.
There were mocking captions on photographs of her mother Carole chewing gum; there were critiques on the Middleton family's grasp of etiquette. There was even a story, almost certainly an absurd fantasy, that the Queen's eldest daughter Princess Anne was refusing to curtsey to Catherine after the marriage because she refused to accept that someone born into the middle classes should be curtseyed to by the Princess Royal.
Later, rumours emerged that the Queen resented 'the déclassé' Carole Middleton's presence in Prince George's nursery. That particular piece of spite was widely dismissed as nonsense in Britain, wholly out of keeping with the Queen's worldview, but it gained some traction in talk-shows abroad.
However, the worm soon turned. Snobbery like that was either disbelieved or sharply criticised. Far from damaging her prospects or her popularity, as it might have done half a century earlier, the Princess of Wales' ancestry was initially used to cultivate a vague sense of continuity with her immediate predecessors as consorts, hugely popular figures like Princess Diana or Queen Elizabeth the Queen Mother, both native-born 'commoners'. (Both were daughters of earls, but let's not get too bogged down in details.) Catherine could carry the torch of long-term dignity and spousal support that the country associated with the Queen Mother but also the unstuffy charisma and charitable good deeds of the tragic Diana.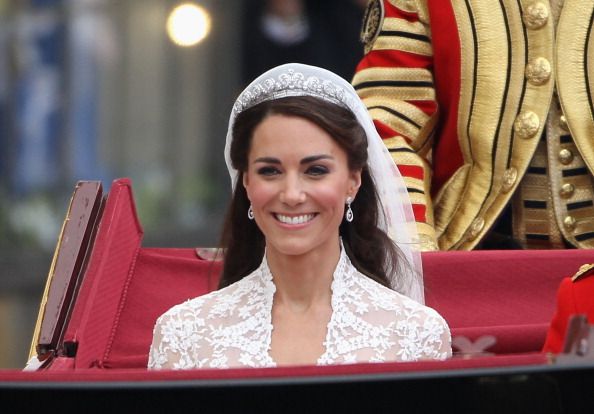 3
What matters more is where she's going 
There is no point in pretending that the Princess of Wales is not liked and respected by the vast majority of her husband's future subjects. That she was born into a family of hardworking entrepreneurs and then married a man who will one day be the custodian of a legacy that can be traced back to the saints and warriors of the Dark Ages are two remarkable facts in a graceful and, by all accounts of those who know her, profoundly kind, young woman's life.
But she was not, to quote one piece from 2007, a 'middle-class rose'. In Mike Bartlett's play King Charles III, Catherine's origins are reworked to suggest a gutsy and determined social climber, something which interestingly saw the play described as an attack on the Princess by certain sections of the British press and viewed by many American reviewers as a point in the character's favour.
That perhaps is what the idea of Catherine Middleton as middle class shows us most clearly. In itself, nothing about the Princess, but rather about Britain's evolving perception of class, as well as the differences in views on either side of the North Atlantic. Since 2011, discussions of 'the first middle-class queen since Anne Boleyn' have died down, leading to the rather refreshing view that the Princess, and her actions, are viewed as more important.
In short, it matters far more where she's going than where she's come from. That is a great American phrase to describe what I think will prove to be a long and successful royal career for the Princess of Wales.
*Originally published in 2016, updated in 2023.