Gian Luca Passi de Preposulo Is Jessica Chastain's Husband — inside Her Private Personal Life
Although Jessica Chastain and her husband, Gian Luca Passi de Preposulo, have been married for four years, they have managed to keep the details of their relationship under wraps.
Jessica Chastain, who took home the Golden Globe Award for Best Actress in a Drama for "Zero Dark Thirty" in 2013, is one of the many celebrities who, understandably, prefer to keep their personal lives away from the spotlight.
That is why we will hardly ever see a photo of her and Gian Luca Passi de Preposulo's daughter, Giulietta Chastain Passi, on her Instagram account.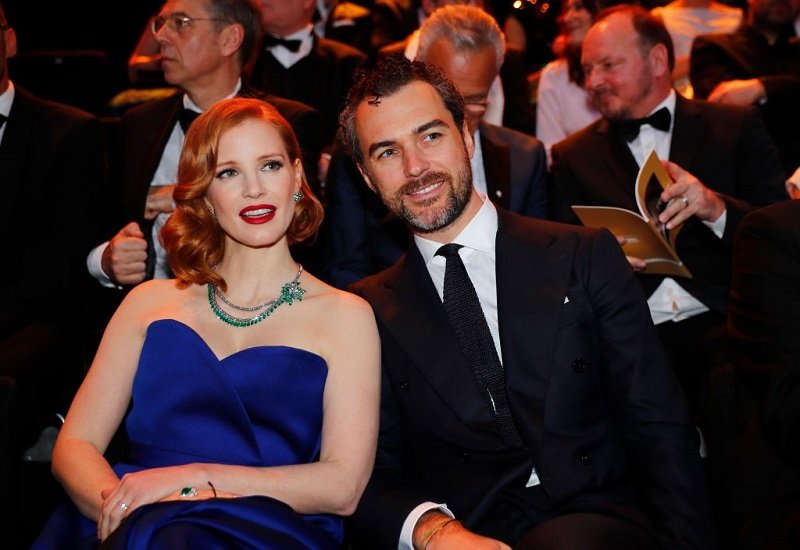 GIAN LUCA PASSI DE PREPOSULO'S FAMILY
Speaking of Chastain's husband, who she reportedly started dating in 2012, he is an Italian fashion executive who used to work as Armani's PR director. After that, he landed a job at Moncler.
One of the most interesting aspects of Passi de Preposulo is that he comes from a family of counts and countesses. However, since Italy doesn't recognize former royal families' descendants as being royal, the couple cannot take those titles.
It doesn't make his family any less remarkable, though. The Passi de Preposulos' heritage in Venice's region (northern Italy) can be traced to the year 973.
They only established themselves as aristocrats in the early 1300s. Throughout history, they've held crucial civic and religious positions in Bergamo and were direct interlocutors of the emperor.
In the past, they were only known as the de Preposulos. When one family member helped bring peace to two local factions, people started adding "pas" to their name, which meant "peace" in the region. Eventually, it evolved into "Passi."
Nowadays, the family owns the Villa Tiepolo Passi in Venice, where they make their own brand of prosecco, offer guided tours, and have a luxurious apartment for rent. Jessica Chastain and Gian Luca Passi De Preposulo also tied the knot there.
JESSICA CHASTAIN'S WEDDING
On June 10, 2017, the couple walked down the aisle in a beautiful yet private ceremony. For the occasion, the actress wore a white strapless dress, and the fashion executive opted for a classic navy-blue suit.
Anne Hathaway and Emily Blunt were two of the celebrities invited to the wedding, and they chose complimentary pink gowns. While Passi de Preposulos and Chastain look great together, she once admitted she had no plans to tie the knot.
[Chastain and Passi de Preposulos] sparked rumors of a possible second baby.
The actress revealed that when she and Passi de Preposulos met, he knew she was not interested in marriage. However, after knowing each other better, getting married didn't seem like a bad idea anymore. Months later, she said:
"I actually love being married. I never thought I would, but this is a spectacular human being, and I am celebrating that I get to share my life with him."
PASSI DE PREPOSULO AND CHASTAIN'S CHILD
Jessica Chastain and her husband share more than their lives as their only daughter, Giulietta, joined the family in mid-2018. The pair didn't announce anything about her birth, though.
News about their daughter started circulating online in November 2018, when the child was about four months old, as the couple was photographed with Giulietta in New York.
Then, in March 2020, Chastain and Passi de Preposulo sparked rumors of a possible second baby. He was recorded pushing their daughter in a stroller while she held what appeared to be an infant to her chest in Santa Monica, California.
Neither Jessica Chastain nor Gian Luca Passi de Preposulo has confirmed if the kid was actually theirs. At the moment, Chastain has her hands full and is expected to appear in several films, including "355," "The Forgiven," and "The Good Nurse."