Written by scoopsnews on January 15, 2021 – 7:52 am -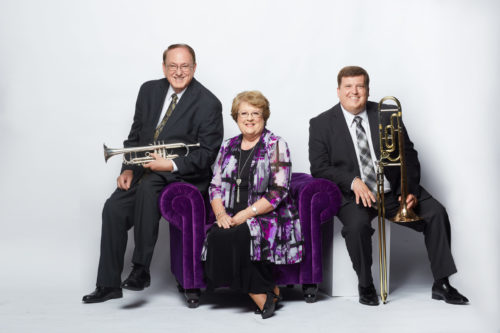 Congratulations to The Hyssongs for the Number 1 song , "Turn To The Cross" Feb 2021
20.
| | |
| --- | --- |
| 1. Turn To The Cross | Hyssongs/Chapel Valley |
| 2. I've Been Washed Clean | Greater Vision/Daywind |
| 3. Look At All I Lost | Old Paths/Crossroads |
| 4. My Home | Browders/Dream Big |
| 5. I Wish I Could Tell You | Guardians/StowTown |
| 6. Just Drink The Water | Kingdom Heirs/Crossroads |
| 7. Goliath | Joseph Habedank/Daywind |
| 8. He Will Be God | Whisnants/UIA |
| 9. Send It On Down The Nile | Jeff & Sheri Easter/Gaither Music |
| 10. Child Of The King | Gaither Vocal Band/Gaither Music |
| 11. The Hem Of His Garment | Mark Trammell Quartet/Crimson Road |
| 12. What Love | Down East Boys/Crossroads |
| 13. Practice What You're Preaching | LeFevre Quartet/Daywind |
| 14. Salvation's Song | Taylors/StowTown |
| 15. What We Need | Old Time Preachers Qt/Family Music Group |
| 16. Dear John | Kingsmen/Crossroads |
| 17. This Same Jesus | Master's Voice/Crossroads |
| 18. All The Way To The Gates | Kramers/StowTown |
| 19. Keep Praying | Lore Family/Crossroads |
| 20. I Will Not Be Shaken | Gold City/Sony |
| 21. Jordan | Nelons/Daywind |
| 22. We Come In The Name of Jesus | Mylon Hayes Family/Independent |
| 23. They'll Never Take Jesus Out Of My Heart | Michael Combs/Independent |
| 24. I Know It's Mine | 11th Hour/Crossroads |
| 25. Don't Be Caught Dead Without Jesus | Justified Quartet/Independent |
| 26. How Good Does Grace Feel | Brian Free & Assurance/Daywind |
| 27. Born | Sunday Drive/Crossroads |
| 28. Gonna Keep Livin | Three Bridges/Crossroads |
| 29. The Wilderness | Isaacs/Gaither Music |
| 30. Hope For The World | Jordan Family Band/Daywind |
| 31. Made Right | Karen Peck & New River/Daywind |
| 32. Give Them Jesus | Williamsons/Family Music Group |
| 33. Time To Pray | Gordon Mote/Gaither Music |
| 34. What Livin Is | Lance Driskell/Independent |
| 35. Always Enough | Bowling Family/Independent |
| 36. Eye Of The Storm | Triumphant/StowTown |
| 37. Come On Back | Pardoned/Mansion |
| 38. Three Men On A Mountain | Ernie Haase & Signature Sound/StowTown |
| 39. Storm Before The Calm | Heart 2 Heart/Independent |
| 40. Rescue Story | Fields of Grace/Family Music Group |
| 41. He Rescued Me | Endless Highway/Crossroads |
| 42. Sing Joy To The World | Sacred Harmony/Independent |
| 43. Nobody | Erwins/StowTown |
| 44. Movin' On | Bibletones/Independent |
| 45. Mountain Moving God | Purpose/Chapel Valley |
| 46. All That I Need | Paul James Sound/Independent |
| 47. Come To Jesus Meetin' | Gerald Crabb/Independent |
| 48. I'll Put On A Crown | Folenius/Independent |
| 49. Your Son | Chris Golden/24K Records |
| 50. You Are Still Father | Walkers/Mansion |
| 51. Working On A Building | Troy Burns Family/Chapel Valley |
| 52. Hallelujah Homecoming | Wilburn & Wilburn/Daywind |
| 53. Clean | Adam Crabb/Daywind |
| 54. The Exodus | Exodus/Independent |
| 55. Hallelujah | Soul'd Out Qt/Crossroads |
| 56. Great God Almighty | Sound/Daywind |
| 57. Joseph | Greg Sullivan/Resting Place Music |
| 58. A Wretch Like Me | Lauren Talley/Crossroads |
| 59. That's My Preacher | Les Butler/Family Music Group |
| 60. The Lamb | Collingsworth Family/StowTown |
| 61. Righteousness Exalts A Nation | Blackwood Brothers Quartet/Daywind |
| 62. Through It All | Mark Dubbeld Family/Song Garden |
| 63. End Of The Story | GloryWay Quartet/Independent |
| 64. Middle Of A Miracle | Tony Griffith Family/ Song Garden |
| 65. Home Is Sounding Sweeter | Inspirations/Crossroads |
| 66. What Grace Can Do | Phillips Family/Independent |
| 67. Give It To Jesus | 3 Heath Brothers/Crossroads |
| 68. Wake Up | Ernie Haase & Signature Sound |
| 69. I'm Traveling On | Carolina Boys Quartet/Crossroads |
| 70. No Place like Home | Cookes/Independent |
| 71. God Is Good | McKameys/Crossroads |
| 72. 9 Makes Us 1 | Legacy 5 & Wardlow Brothers/Daywind |
| 73. Deliver Again | Foresters/Independent |
| 74. Thankful & Sincere | Isbell Family/Chapel Valley |
| 75. Something Got A Hold Of My Soul | Eagle's Wings/Independent |
| 76. Whatcha Gonna Do | Tony Alan Bates/Independent |
| 77. Your Help Is On The Way | Jason Crabb/Daywind |
| 78. Sparrows & Lillies | Charlotte Richie/Gaither Music |
| 79. The Hour I First Believed | Derrick Loudermilk Band/Independent |
| 80. Here I Go Again | Journeys/Chapel Valley |
| 81. Jesus Is Lord | Butler,Hughes, & Hayes/Independent |
| 82. Good News | Jim & Melissa Brady/Daywind |
| 83. Because Of The Cross | Greesons/Independent |
| 84. When Jesus Walked By | Answered Prayer/Independent |
| 85. Passing It On | Browns/StowTown |
| 86. Old Church Choir | Ball Brothers/Independent |
| 87. What If Jesus | Steeles/StowTown |
| 88. Heavenly Music | Mark Dubbeld Family/Song Garden |
| 89. Healer In The Grave | Talleys/Crossroads |
| 90. No Longer Slaves | BattleCry/Chapel Valley |
| 91. Good News | Wilbanks/Independent |
| 92. There Is A Love | Cana's Voice/StowTown |
| 93. Old Rugged Cross | Chronicle/Independent |
| 94. They Could Not | Avenue/Penn Street |
| 95. I Surrender | Riley Harrison Clark/Daywind |
| 96. You Can Love Again | Susan Whisnant/UIA |
| 97. God Doesn't Care | Jackson Heights/Center Stage Music |
| 98. Merciful To Me | Soul's Harbor/Independent |
| 99. Another Soul Is Saved | Sounds Of Jericho/Song Garden |
| 100. Everything's Gonna Be Alright | Janet Paschal/Gaither Music |
| | |
| | |
| | |
| | |
| | |
| | |
| | |
| | |
| | |
| | |
| | |
| | |
Tags:
SGN Scoops Top 100
,
The Hyssongs
Posted in
announcements
|
Comments Off on Congratulations to The Hyssongs and the SGN SCOOPS Top 100 February 2021
Written by SGN Scoops Staff on January 14, 2021 – 3:19 pm -
The Combs Family – From the small town of Baldwin Florida, just a few short miles from Jacksonville, comes a new family group packed with extraordinary vocal talent and warm inviting personalities. Consisting of a father, son and two daughters, the Combs Family are prepared to take on this new year with brand new music from their latest Album, "The Way It Should Be", produced by Jeremy Peace. Jeremy says, "I've had the opportunity to sing and work with many artists over the past 20+ years, but have been blown away by the talent the Combs Family possess. Each vocalist has their own unique ability to deliver a song, and as evident in their new project, the combined vocals have created a masterpiece that is breathtaking, unique and powerful. It has been my honor and privilege to work with this family and to take a small part in what I know is the beginning of a bright future for them.
Wes Combs states, "If there is anything that we have learned from the year 2020, it's that we need our family. As the Combs Family heads into 2021, we feel that God has a perfect plan for us. A plan that would allow us to sing, minister, and spread the love of Christ together. With our new record, "The Way It Should Be", we aim to please all audiences, no matter their age, background, or musical preference. We are excited for everyone to take a listen to the music and the message of this new project and pray that God uses it for His glory and honor.
To learn more about the Combs Family and their new album, visit: 
https://thecombsfamilymusic.com
https://music.apple.com/us/album/the-way-it-should-be/1547496785
Tags:
Southern Gospel News
,
The Combs Family
Posted in
announcements
|
Comments Off on The Combs Family – A New Name In Gospel Music
Written by Staff on January 14, 2021 – 10:32 am -
Beyond the Song by Jantina Baksteen
For this edition of Beyond the Song, it was great to get back with the Bates Family. These singers are no strangers to gospel music. They are from Pennsylvania and group members are Tim and LaDonna Bates, along with their daughter Laykin.
Jantina Baksteen: You've been traveling the roads since 1985. Are there things you have learned from all the years of singing every weekend? Is there a road story that stands out to you
Tim Bates: Sure, sometimes the road can be a weary place to be. However, it's at those times that someone will approach you to let you know how much your music has meant to them and that gives you an even greater appreciation to walk in the calling that God has for your life, and to just  keep doing the next right thing.
JB: Is there a road story that stands out to you?
TB: To pick one is hard, but if I had to pick the one that stands out in recent memory, it would be the time we were in North Carolina at a conference and I was preaching that Sunday morning. I had already had my sermon prepared and was ready to go, when just before it was time for me to preach, God changed everything and had me preach on the topic of addiction. At the altar call, there was a young man who responded, told me that the message was for him, that he prayed, "God if you still love me have the preacher preach about addiction today." Turns out, it was the pastor's son who was going through a divorce, caught his wife cheating, and turned to alcohol and pornography and lost his job. Two weeks after the conference was over, I had received a phone call from this young man telling me that God had restored his job and he won his court case to get custody of his children. Needless to say, we were both in tears as we rejoiced together. God knows how to love you back together.
JB: On the last interview, we talked about your song, 'Somewhere Prayin'." How was this song been received?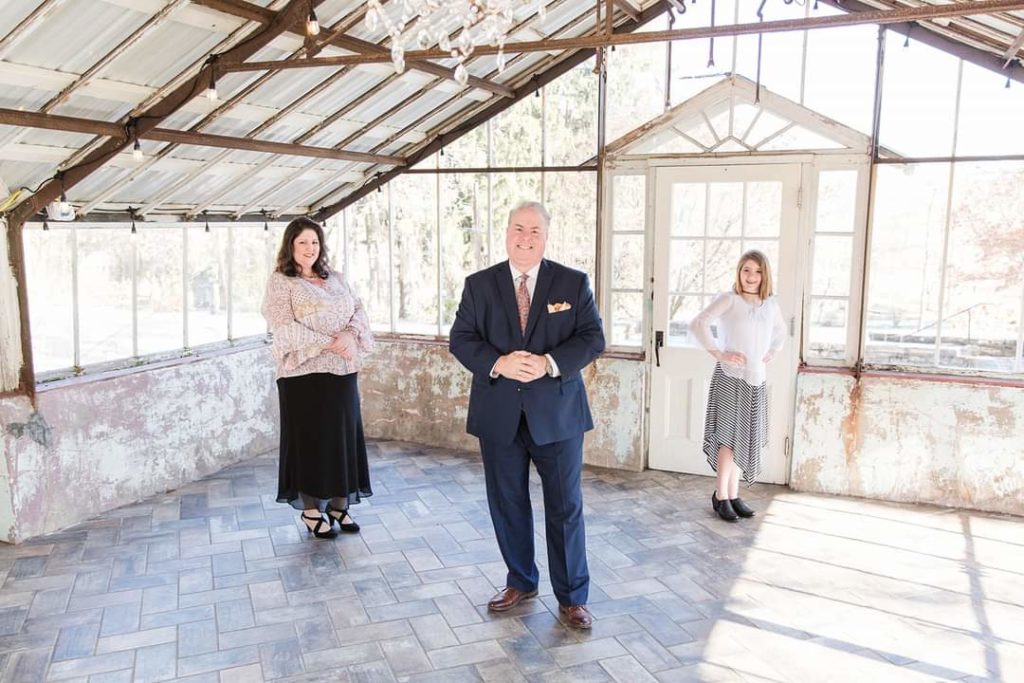 TB: "Somewhere Prayin'" has been a pretty special song for us. Besides it going (to the) Top 40 (music chart), we have heard from so many people across the country that have been directly impacted by the message in the song. And, it came to radio in the middle of the pandemic. Only God can orchestrate something like that. Some folks have called it our signature song. I'm not sure about that, but we enjoy staging it night after night.
JB: We all have roadblocks in our lives. How has your song writing reflected your own roadblocks?
TB: Of course, it is our life's blood as a writer to be influenced by roadblocks, challenging times, moments that are out of our control. With that being said, there have been a ton of positive influences as well. I think, as a writer, you have to stay open minded to whatever creative opportunities may present themselves. I think, when you write about personal experiences, it has the potential to connect faster with the listener. We all go through things from time to time.
JB: Right now you have a new song out to radio entitled, "He Never Gave Up." Please share with us about this song.
TB: "He Never Gave Up," is about someone whose back is against the wall, feeling hopeless and afraid, and wondering why the struggles of life are lasting so long. They are really struggling with continuing their relationship with Christ, but somehow their faith carries them through to the realization that through it all "He Never Gave Up," on them. One of the most powerful songs we have had the pleasure of recording. 
JB: Your wife LaDonna takes the main vocal in the song and does an excellent performance. Does she have a story when she could say, "He Never Gave Up?" 
TB: When she first heard the song, she fell in love with the lyrics. It reminded her of her stroke experience and she just knew she had to sing it. And I agree with you she did a great job on it. Here is a fun fact for you: This is the first song she sang lead on after her stroke. Isn't that cool!
JB: Is there a song you wish you had written? 
TB: Yes there is a song I wish I could've written! It's called "Had It Not Been," (written by Rusty Goodman).
JB: How does God reveal lyrics to you?
TB: Songwriting is a craft, just like a mechanic, doctor, contractor, etc. You have to work on your craft to be able to have the ability to connect with the listener. The best way for me to do that is to ask God to help me to work in the spirit of excellence and to anoint my creativity. Anoint means to have the ability to do a thing. Sometimes, I get the chance to co-write and other times I'm flying solo. At any rate, God gives the lyric and helps me craft it with the melody at the same time. I have always written in this fashion since I started in the early 80's.
JB: Then there is young Laykin. She does an excellent job as a young artist. Does she have skills in writing too?  
TB: Laykin is our 13 year old daughter and we are so proud of her. She absolutely loves music, and is currently taking piano. Not sure if that leads to songwriting or not; that is yet to be determined. LaDonna is teaching her harmony parts with us and she is catching on pretty quickly. It is such a blessing to get to sing as a family. 
JB: What are her plans in life? Is she thinking of singing as her career?
TB: As far as a career goes, we hope that she will want to spend her life serving the Lord in this capacity, however, it will be her choice. We will be supportive no matter what.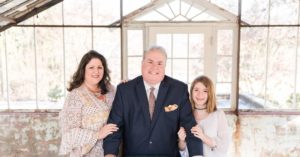 JB: What is ahead for The Bates Family in 2021?
TB: Like other artists, to get back on the road again. And for me personally, I would love to expand my label Harmony House and do more work on the studio side of our ministry. I really enjoy that side of it.
JB: What is the best way to get in touch with you, to get your music or make a booking?
TB: The easiest way to get in touch is through our website batesfamilygospel.org . Just go to the contact page and you can find what you need to reach (us). You can also buy downloads or full projects, read about us in more detail, or if you want to see if we're coming to your city, always check out our Bates Dates.
We hope you enjoy the Bates Family singing, "He Never Gave Up." Click on the picture below for the audio version.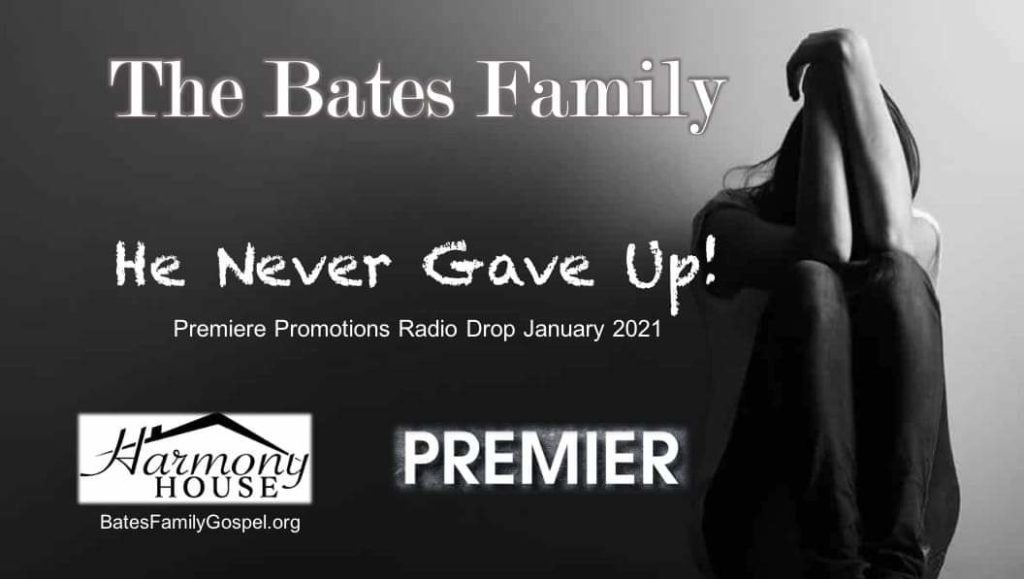 Thank you, Tim and LaDonna for once again sharing your ministry with SGNScoops. Many blessings in 2021. We pray that God will open doors for you to serve Him through song.
Did
you know that you can receive the printed, full-color version of SGNScoops Magazine by subscription? Find out more 
HERE
.
Find SGN Scoops Magazine On Facebook
HERE.
You can download the latest edition of SGN Scoops Magazine
HERE
.
Read the latest edition of SGN Scoops Magazine online
HERE
.
Listen To Today's
Gospel
Music
HERE
Posted in
announcements
|
Comments Off on Beyond the Song: The Bates Family sing He Never Gave Up
Written by SGN Scoops Staff on January 13, 2021 – 3:18 pm -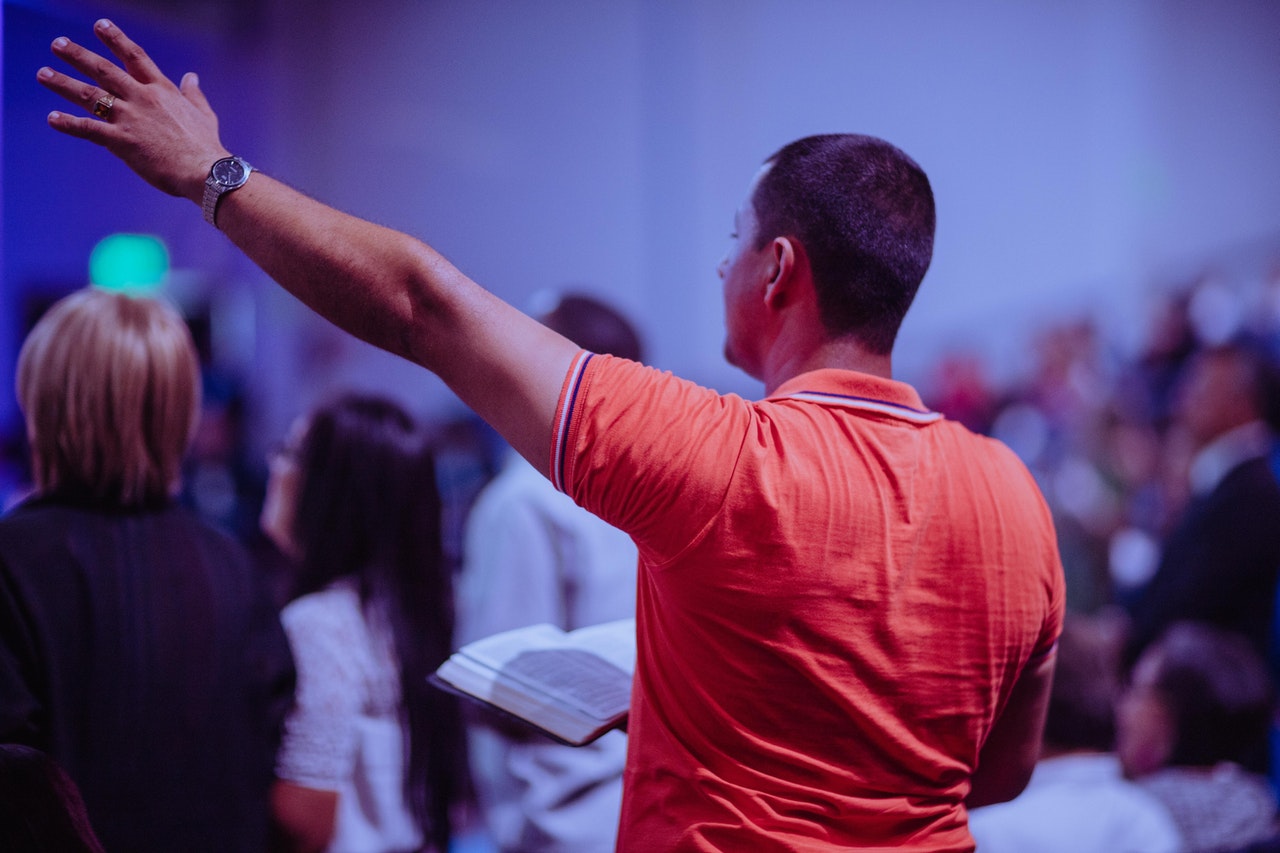 On A Mission To Encourage: The Longer I Serve Him
By Bob Etzel
As I reflect over the years, I can see that these song holds more truth than I ever realized:
The longer I serve Him, the sweeter He grows,
The more that I love Him, more love He bestows;
Each day is like heaven, my heart overflows,
The longer I serve Him, the sweeter He grows.
The phrase that sticks out to me the most is "the more that I love Him, more love He bestows."
I'm also reminded of a familiar passage of scripture found in 1 John 4:7-8 which states:
"Beloved, let us love one another: for love is of God; and everyone that loveth is born of God, and knoweth God.
"He that loveth not knoweth not God; for God is love."
As I sit here writing this today, I am faced with the following question: how do we love Christ more? I mean, we show love to those we care about with cards, gifts, and hugs – just to name a few ways. But how do we show God that we love Him? The answer, according to 1 John, is that we need to love one another. The more we show Christ's love towards others, the more He will pour out His love on us. This world is in a sad state of turmoil and division. If we just shared the love of Jesus with them through a kind word or action, it could change everything around us. I don't know about you, but my desire is to give my Savior a great big hug and show him how much I love Him!
At the end of the day, I want to know and feel the Love of God more and more so that I can continue to say, "the longer I serve Him, the sweeter He grows."
Think about this: how can I show Christ's love to someone today?
Tags:
Encourage
Posted in
announcements
|
Comments Off on On A Mission To Encourage: The Longer I Serve Him
Written by scoopsnews on January 13, 2021 – 1:34 pm -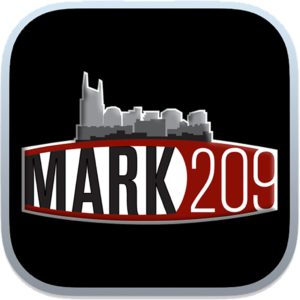 MARK209 Releases App
(NASHVILLE, TN) – On the heels of their single release, "Pray For America", the award-winning Christian country band, MARK209, announces their new App available for download in both the Apple Store and Google Play.
In today's time of censorship and "deboosting" of conservative and Christian social media sites, MARK209 has decided to take a different approach in staying in contact with their fans through the release of this new App.
The App will allow MARK209 to directly contact their fans through Push Notifications and, through Location Finder, they are able to send notifications that are pertinent to a particular geographic region, whether it is to announce an upcoming tour, new video, prayer request, and more.
The new App is a free download, which gives fans access to all the band's radio releases, photos from the road, online store, tour schedule, plus direct messaging with the group … all things that are readily available through popular social media sites.
In addition to the free service, there is a subscription section titled "Channel 209" which will allow subscribers to access exclusive videos and segments like "MARK209 Mailbag", "Behind The Mic", "A Literary Moment With Joe", "Anti-Fan Mail", and many other special videos that will only be available through this special subscription.  This added feature will be available in the coming weeks.
The decision for MARK209 to develop this App started after the band posted a video about standing for the flag.  The video and the group's social media page were flagged as instigating against community guidelines and page followers began to be suspiciously deleted from the group's page.  Followers like Jym Howe (the owner of the page), Jimmy Reno (baritone and moderator of the page), Cindy Crume (mother-in-law of Nathaniel, the band's tenor), Caleb Reno (Jimmy Reno's son … he was deleted a total 7 times), plus many unknowing fans that the group heard from.  It came to a head when baritone Jimmy Reno's sister made a post about how "Our nation was founded on the Word of God" and her post was flagged by one of the site's fact checkers and deemed non-factual and was deleted.  She reposted her statement and was contacted by the site's fact checker and told that her post violated their community standards and if she continued, her account would be suspended.  It became obvious then that the trend to silence the Christian voice was in full effect and these social media sites could no longer be trusted to be beacons of free speech and MARK209 wanted to do something to guarantee that their connection with their fans would not be interfered with.
Through this new App, MARK209 hopes to separate themselves from the need of popular social media sites and they expect to have more un-interfered, direct contact with their fans without the fear of the messages being flagged by moderators as false, inappropriate, or instigating and allowing their fans to have more interactive contact with them.
To download the Official MARK209 App, just search MARK209 in the App Store on your mobile device.  Channel 209 is scheduled to begin uploading content in February 2021.
About MARK209:
MARK209 is a multi-award winning vocal band based out of Nashville, TN. The band takes their name from mile marker 209 on I-40 in Nashville, which leads to Music Row, The Country Music Hall of Fame, and the Ryman Auditorium, and considered the Heart of Nashville.  MARK209 entertains audiences across the United States with their brand of Gospel Music, Family Friendly Country, and their popular Christmas show "Christmas from the Heart of Nashville."   MARK209 is proudly sponsored by Sound Solutions (Oxford, AL).
For more information about MARK209 and for their tour schedule, visit 
www.MARK209.com
.  For booking inquiries call 615-246-2667.
Media and Marketing Contact:
Christina Dallas Jones
615-246-2667
cdallasjones@MARK209.com
Radio Contact
Vonda Armstrong/ Hey Y'all Media
256-310-7892
vonda@heyyallmedia.com
Tags:
Mark209
Posted in
announcements
|
Comments Off on MARK209 Releases App
Written by scoopsnews on January 13, 2021 – 8:25 am -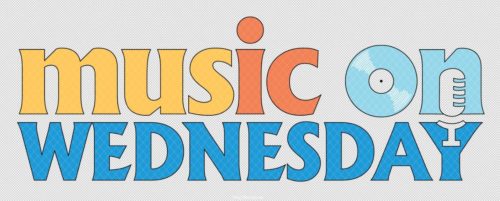 It's Wednesday and today we are taking you Way-Back to 2001.
Its The Bill Gaither Homecoming.
Music video by Bill & Gloria Gaither performing He Saw Me / Jesus Paid It All (Medley) [feat. The Talley Trio] [Live]. (P) (C) 2012 Spring House Music Group.
This song is a great reminder of what Christ did for you and me.
Have a great day!
Tags:
Bill Gaither Homecoming
,
talleys
,
Way-Back Wednesday
Posted in
announcements
,
WayBack Wednesday
|
Comments Off on It's Wednesday! Here's A Way-Back for you.
Written by scoopsnews on January 12, 2021 – 2:53 pm -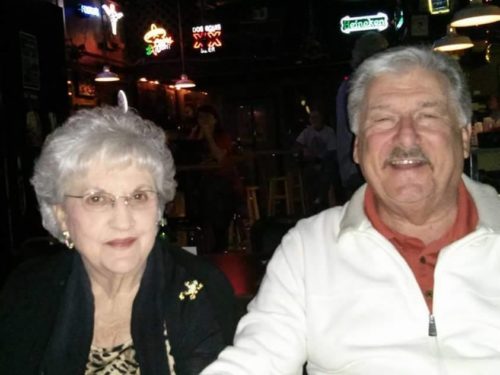 We are SGN Scoops are saddened to hear this news.
From Don Frost:
My heart is broken.
My wife Barbara lost her battle and passed away today. We got to talk to her on face time today. We thought she was doing so good. We got to tell her we loved her. We are heart broken.
We were together for 66 years
We really need your prayers now.
The Frost Family
Tags:
Don Frost
Posted in
announcements
|
Comments Off on Please Pray for The Frost Family
Written by scoopsnews on January 12, 2021 – 2:18 pm -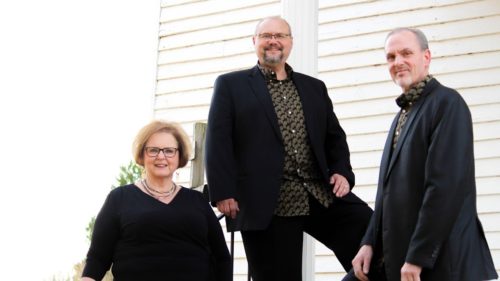 Russellville, Alabama – Chapel Valley Recording Artist, Purpose, is releasing a new lyric video and single.
Purpose officially began its ministry in July of 2011, and since its inception, the Lord has blessed Purpose by opening many doors, as well as expanding the group's territory of travel.  The members of Purpose consider themselves more than just a singing group, but they find themselves an evangelistic team. No matter what kind of stage they are on or no matter how many people are in the audience, the message of what the Lord has done does not change.  The members (Byron Gann, Paula McDougle & Tim Williams) have all been singing and playing gospel music most all of their lives, and each has a passion for sharing the gospel through the ministry of Purpose.
Be listening for the group's new single, "He Still Moves Mountains" which will be sent to radio this week. The song was written by Shane Roark (Chapel Valley) and will be promoted by Vonda Armstrong and Hey Y'all Media.
Check out the video below!
Tags:
Chapel Valley Music
,
Purpose
Posted in
announcements
|
Comments Off on Purpose Releases New Single and Lyric Video
Written by SGN Scoops Staff on January 12, 2021 – 1:45 pm -
Nashville, TN  Dave Emery, former manager and vocalist for the world-famous Chuck Wagon Gang, has been admitted to the hospital with Covid-19.  Covid is serious enough, but add Dave's COPD to the mix and this is very dangerous.  Dave has asked for the prayers of God's people.  This is coming on the heels of the loss of his mother, Betty Emery (Bellaire, MI) on Sunday who died from Covid at the age of 88 years old.
Dave managed and sang bass with the Chuckwagon Gang for 7 ½ years, and sang bass with the Proclaimers for 1 ½ years.
In 2018, following two years of prompting of the Holy Spirit, Dave made the initial contact with Paul Hyde and they began praying for God's leadership in the creation of Redemption's Promise and Dave became the first baritone for the group.  After seeing where the Lord was leading Paul's heart as the manager of the group, he stepped out of the line-up as a singer but remained best friends with Paul and they talk almost every day.  Dave had a profound influence on Redemption's Promise.
Dave and his wife Phyllis retired in late 2020 and just recently purchased and moved to their retirement home in Bradenton, FL. They have been enjoying their retirement there in Florida. For the last year and a half, Dave has been the bass vocalist for the Blackwood Quartet although this Covid situation has derailed their dates now until March 2021.
Please keep the entire Emery family in your prayers as they lay Dave's mother to rest and as Dave fights this horrible virus.
Tags:
Dave Emery
Posted in
announcements
|
Comments Off on Dave Emery Admitted to Hospital After Loss of Mother
Written by scoopsnews on January 12, 2021 – 12:52 pm -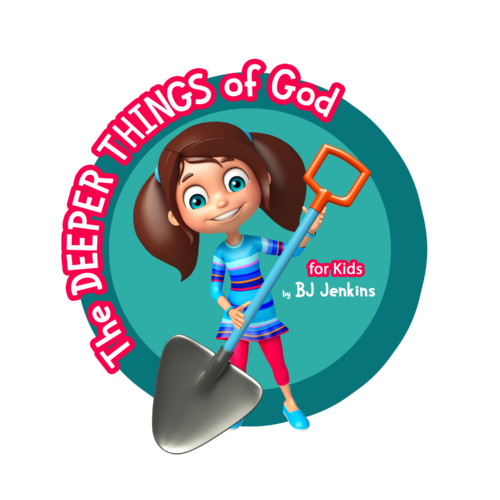 When I asked the students in my Sunday school class if they could tell me what the Fruit of the Spirit was, not a single one of them knew the correct answer. Well, one thing we did find out, it's NOT a Coconut! 
Actually, the Fruit of the Spirit is not a fruit at all but something that can grow in you even when you're small. This special fruit is something that you cannot grow or buy, or even make it on your own no matter how you try. So, WHAT is the Fruit of the Spirit, and HOW does it grow? 
The Bible says, "The fruit of the Spirit is love, joy, peace, patience, kindness, goodness, faithfulness, gentleness, self-control." Galatians 5:22-23
Ok, so we know the names of them…. But how much do we really know about the Fruits of the Spirit? Are they really all that important? Where do they come from? Can just anyone have the Fruit of the Spirit? Let's look at what the Bible says about them. 
First, FRUIT IS IMPORTANT! Jesus said, "I am the vine; you are the branches. Whoever abides in me and I in him, he it is that bears much fruit…and so proves to be my disciples."  John 15:8
When you bear good fruit, it proves you have been Born Again. Jesus Himself said that it was ALL about the fruit. He said everyone will produce some kind of fruit in their lives. (good or bad) The ones that produce the good fruit belong to Him. The ones that produce the bad fruit do NOT belong to Him and will be cast in the fire. (hell)
SO, WHAT MAKES THE GOOD FRUIT GROW?
Good fruit begins to grow when you are Born Again. The Holy Spirit Himself comes and lives inside of your heart. He starts out like a tiny seed. Then, as you water and fertilize Him, He grows larger and larger. It won't be long before He starts to bloom and begin to grow fruit. This fruit may be small at first, but it will keep growing until it's beautiful, tasty, and ready to share with others. How do you fertilize Him, you ask? The best way to fertilize Him is to spend time talking with Him, to praise and worship Him, to learn about Him, to listen to Him, and to always obey God's Word. 
WHAT IS BAD FRUIT? 
Bad fruit would be the opposite of good fruit. This would include hate, sadness, worrying, a bad temper, being mean to others, doing bad things or breaking the law, lying and not keeping promises, being rough and rowdy, and having no self-control. When you see someone who acts this way all of the time, the Bible says, they are not followers of the Lord Jesus, and they are not going to Heaven. 
So, if you want to know who is REALLY a follower of Jesus today, just look for their fruit, because the FRUIT NEVER LIES! 
Note to Parents: Teach the deeper things of Jesus. They're not too young to start, for their childlike faith will open the windows of their heart.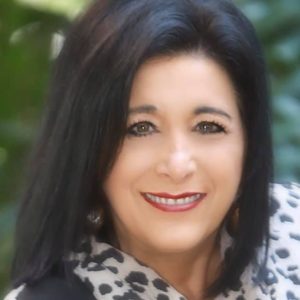 BJ Jenkins
Tags:
BJ Jenkins
,
The Deeper Things of God
Posted in
announcements
|
Comments Off on The Deeper Things Of God…by BJ Jenkins