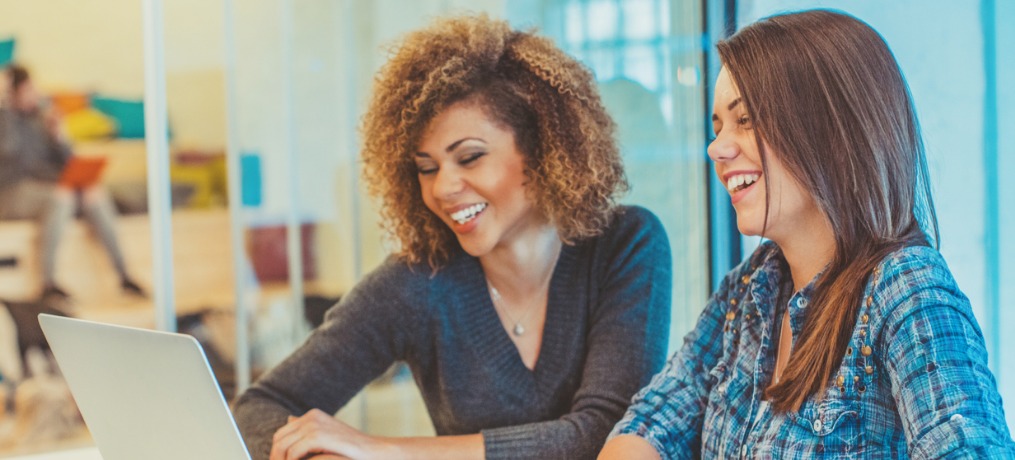 The Guide to Event Marketing: Strategies, Ideas, and Examples
Whether you're interested in coordinating smaller networking events or large corporate events like conferences, creating an event marketing strategy has serious benefits for your business. But it's not easy — event planning requires a supreme level of organization, time management, and communication skills that can't be learned from a book.
Whether you're just starting out or you have a few years of experience, you're going to want to keep this roadmap to the event marketing industry on hand as you build out your strategy — and your career.
Table of contents:
What is event marketing?
At its most simple, event marketing is a form of marketing focused on creating live experiences that promote a brand, service, or product.
One of the biggest reasons companies participate or host events is to establish and build their brand and identity. There are different types of event marketing, from a business hosting its own industry event, to a company participating in a trade show, to digital experiences like virtual conferences and livestreamed workshops. To decide which approach is right for you, think about who your customer is and what kind of event they're likely to attend.
Successful event marketing also requires you to promote your events effectively to get people to buy tickets or attend. Promotion of the event encompasses various inbound and outbound marketing techniques, such as email, social media, event discovery sites, retargeting, and SEO. We'll go over each of these in detail later.
The event marketing industry and demand
The events industry is booming, and the reason for this surge in opportunities for event marketers is simple: Americans love events. A recent Eventbrite poll of adults aged 18+ revealed that people are attending more live events than ever before.
This increase in demand is good news for businesses and marketers looking to connect with their customers, prospects, and partners in more meaningful ways. Live events give you face-to-face access to your audience in a way unlike any other type of marketing.
But just because demand is high doesn't mean every event is successful. Like any strategy, you need to understand the channel before you use it.  From event marketing strategies, ideas, and templates, to event concepts and exit surveys, this guide will cover it all. But first thing's first: What is the importance of event marketing?
The importance and benefits of event marketing
No other type of marketing gives you the opportunity to interact with your audience like live events. They're multi-sensory experiences that engage on a level simply not possible through other types of marketing.
Events can help you meet your business goals, such as:
Increase demand for your product or service
Build recognition with prospective or current customers
Widen your circle or your clients' circles
Generate revenue from the event itself
With clear goals and a plan to get you there, events are well worth the marketing investment — as long as you have a plan to measure impact.
The impact of event marketing and how to measure success
There are many benefits to event marketing, but before you start planning your event, you need to make a list of key performance indicators (KPIs) that you and your stakeholders agree are worth tracking. These KPIs will provide a yardstick by which to measure your event's success after everything is over.
Having the right event metrics can help you fine-tune marketing, improve sales and increase attendance turnout. But what KPIs should you, as an event marketer, be focusing on? Here are six metrics to measure your success.
1. Registrations
Registrations are the most important metric to consider as the precursor to overall event marketing success. After all, a successful event relies on attendees. Look at peaks in registration to determine if any particular marketing effort drove the spike.
2. Attendance
Compare the number of registrants you had to the number of attendees who showed up. While some people might have had a last minute change of plan, if there's a big difference it may be that your event was marketed well, but wasn't exciting enough to get people to actually go.
If your event is free to attend, setting a small price for premium upgrades can reduce your no-show rate. Learn more about this approach in this post.
3. Lead generation
Many businesses choose to use event marketing to generate leads. Measuring how many leads your event brings in for your sales funnel (the quality of which is up to you to establish pre-event). While it's important to showcase the experiential value and the brand exposure gained from the event, also include details that sales teams can relate to. For instance, include data on how many new leads were created and how many prospects attended.
4. Attendee feedback
No matter how tired you are post-event, never skip sending out a feedback survey at the end. It's a valuable opportunity to get feedback directly from attendees about how they enjoyed your event. KPIs from surveys can include satisfaction, intent to return, and net promoter score (NPS).
5. Brand impressions
Events and social media go hand in hand. After all, for millennials, 48% attend events so they have something to share on social channels. Monitor your social media mentions to see whether your event was worth sharing and whether your event brand is reaching their friends and friends of friends.
6. New customers
Depending on the length of your sales cycle, you'll be able to track how many leads generated by your event turn into customers. While not the most immediately measurable, this KPI is useful for proving the business value of your event.
Common types of event marketing
The right form of event marketing for your business will depend on your industry, goals, and budget. Get inspired by this list of the most common types of events.
In-person event marketing types
Conferences
Hosted by a company or organization, these larger in-person events bring together attendees around a specific purpose or topic, such as education.
Workshops
Smaller meetings or field events where an expert leads a group in a more formal learning environment.
Account-based marketing events
Highly targeted and customized experiences designed to address specific client's or prospect's needs.
Intimate breakfasts, lunches, or dinners
Small events with a focus on networking or thought leadership, either customer- or prospect-focused.
Trade shows
An in-person event that brings together large groups of individuals or companies in a particular industry or profession to network and show off new products.
Seminars
Training or topic-specific lecture with a question and answer portion at the end.
Online event marketing types
Webinars
An online version of a seminar, webinars usually feature a live presentation with a moderator, guest speakers, and a Q&A session.
Livestreaming events
You can either livestream a physical event or create a live virtual event. Live online video can include a conversation that viewers can participate in through comments.
Virtual events
Rather than meeting in a physical location, virtual events are highly interactive, looking and feeling a lot like their physical counterparts.
Classes
Online educational events focused on showcasing a teachable skill or subject.
Promotional channels to use for event marketing
If you host an event but no one comes, did it really happen? You need to use a variety of marketing channels to reach your target audience and get them to attend. Here's how.
Social media marketing for events
One of the best ways to spread the buzz about an upcoming event is by using social media. With several platforms to leverage, you can get the word out to various segments of your audience where they live online.
To maximize your social media event marketing efforts, however, it pays to put some strategy behind your posts. After all, it's not enough for your followers to see your updates – you want to engage and convert them.
Depending on your industry and target audience, some social platforms may be more effective than others. Typically, if you can do some promotion on Facebook, Twitter, and LinkedIn, you should be well covered. Here's a quick overview:
Use this quick quiz to figure out which social platforms you should use for event promotion.
As you get better with social media, you'll want to get a sense of what's working and resonating with your followers. That way, you can tweak your strategy accordingly, and hopefully, drive more ticket and registration sales.
When you're making these tweaks, make sure to measure these key metrics:
Engagement rate: Are your followers engaging with the content you post? Look for trends and re-post your top content to improve your engagement rate and show up in more feeds.
Clicks: How many social media users are clicking on the links to your ticketing page?
Sales: If you use Eventbrite, you can see how many sales each social media channel has driven in your event reports.
Return on investment: If you're using paid advertisements, be sure to monitor your ROI (return on investment) to make sure your spend is paying off.
SEO (search engine optimization) for events
For some events, search can drive a fair number of ticket purchases or registrations. But those sales aren't automatic — it takes dedicated effort to make your event rank in Google search results. The key is search engine optimization (SEO) or, put more simply, designing your event page to show up at the top of search results. Here are three basic principles to follow to get your event to rank on Google.
Keywords: Search engines know that events are timely and location-based, so they will use your event's date and location to determine its ranking. You increase your chances of ranking even more if you include your city or state in the title of your event. If you're directing traffic to your own event page, make sure your domain name (or URL) also includes the keyword-optimized name of your event.
Domain authority: The higher your partner's domain authority, the better shot your event has at ranking in search results. Eventbrite is one of Google's top 100 most trusted sites — the only ticketing or registration page with a high enough domain authority to rank alongside sites like Yelp.
Mobile search: More than half of Google searches happen on mobile where it becomes an Accelerated Mobile Page (AMP) search result. Eventbrite is the only ticketing company using AMP for all event pages. This means your event will automatically show up first — and fastest — when people search for your event on a mobile device.
Email
To sell out your event, you're going to need a good email marketing strategy. Not only is email a direct line to potential attendees, it's an optimal channel to build your audience.
To make your event email marketing the most effective, you need to pay attention to three key metrics: Your open rate, click-through rate, and unsubscribe rate. On average, event emails tend to see:
26% of recipients open their event emails
4.95% of recipients click links in their event emails
0.8% of recipients unsubscribe to their event emails
Stand out in an event-goer's noisy inbox with these event email templates written with the experts at MailChimp.
How to build an event marketing promotional plan
It's impossible to present a perfect "catch-all" event marketing plan — every event is different, as is every production schedule, budget, and target audience. That said, there are many common promotional tactics and event marketing ideas that should help guide you when promoting your own event.
Your event marketing promotional strategy can be broken down into pre-event, event launch, day-to-day marketing, and "last call" — the final push before your event goes live.
Pre-event marketing strategy
Create an event page: Capture early interest and have a central registration page to drive people to.
Craft a social media announcement: Get on social media early to create momentum for your event promotion, build a community, and spread your company's mission.
Write a blog post about your event's mission: Tell people why you're organizing the event, and use it to fuel the rest of your pre-event marketing. Blog posts are also less sales-focused than an event landing page, so you can use them to attract some initial interest among prospects and customers.
Start partner outreach: Event marketing partnerships can be crucial to your event's success. Start reaching out to potential collaborators like complementary brands, sponsors, vendors, and media partners early, before your event has officially launched. This way they can help you spread the word from the very beginning.
Event launch strategy
Send out a launch email: With your event ready for prime time, you should get your first major email blast out to potential attendees, including those who pre-registered.
Event press release: Gaining press coverage can help to amplify your event beyond your own network and can increase ticket sales and the number of people attending the event.
Day-to-day strategy
Thought leadership and guest posts: Blogging on your company's site is important, but you need to reach new audiences beyond it in order to find new attendees. The best way to do this is through guest posts or creating pieces of thought leadership or original research that others will be happy to share.
Finalize your event promotional budget: It's too easy to misplace receipts or quotes. Spending a little bit of time on your budget every day (at least 10 minutes) will help you stay on top of new developments in real-time, rather than letting things pile up in a heap.
Announce speakers: Another way to generate new interest and keep attendees engaged is to announce who will be speaking (or performing) at your event. It gives people a sense of not only the type of crowd that will be attending, but also what they can expect to learn.
Last call event marketing strategy
Final blasts across channels: Your final blog posts, social media updates, and emails should now take on a more urgent, sales-focused tone as you've spent the past few weeks or months building up a relationship. Now is the time to be super clear with a direct call to action and convert long-term strategy into ticket sales.
Attendee referrals: Why not reach out to your existing attendees and incentivize them to promote the event on your behalf? Word of mouth is consistently shown to be one of the most powerful and effective marketing tactics you can utilize.
Influencer outreach: If you're looking to fill a few last-minute spots or get the word out in an impactful way, then influencers could be your best shot. It may be advisable to contact them at the start of your campaign.
Phone: If you've noticed that a few of your targeted attendees or some of those pre-registered leads still have not bought a ticket, why not give them a call? You'll find it's a relatively time-intensive but effective way of securing a few more sales if needed.
Event marketing plan checklist
Promotion is just one part of an event marketer's job. When you need to make sure nothing slips through the cracks, use this event checklist. At any point in the event planning process, reference this section to reduce stress and make sure no detail is forgotten.
8-12  months pre-event
Starting as soon as possible gives you enough time to build a plan, research and secure sponsors, speakers, and an amazing venue, plus get approval on your budget.
3-4 months pre-event
With the foundation built, the next phase in your planning process puts the final touches on your event before registrations open.
2 months pre-event
Months before the big event, you have an opportunity to build excitement and (if you haven't sold out yet) urge interested attendees to register before it's too late.
The week before the event
There's plenty to do in the week leading up to your event, from last-minute details to unexpected changes. You'll also want to do a final promotional push that inspires fear of missing out (FOMO).
Finalize event schedule and scripts
Communicate final details with partners
Push last-call promotions
Confirm timing and final registration numbers with all of your vendors
Day of event
As your event approaches your priorities will shift from promotion to execution, but that doesn't mean you shouldn't market your event while it's happening. Take full advantage of the content being produced at your event, even when you're running around putting out fires. Be sure to:
Check in with sponsors
Make sure attendee entry runs smoothly
Share pictures and videos on social media
Include social reminders for your event hashtag onsite
Checked all these items off your list, but still feeling stressed pre-event? Download the event organizer's pre-event, de-stress checklist.
Post-event
After your event is over, it's tempting to take a break. But that's when you need to draw on your last reserves and follow up with attendees, stakeholders, and sponsors. Within 24 hours of your event, you should be sending attendees satisfaction surveys, and any post-event content that was promised to attendees should be delivered, too. It's also an opportunity to keep the conversation going on social media by posting highlights.
In summary, post-event you want to:
Pass leads on to sales
Sent out a follow-up survey to attendees
Report results to stakeholders
Compare your results to your goals
Track your ROI (return on investment)
Six bonus event marketing tips
Marketing and execution cover most of your event marketing responsibilities — but not all of them. Make sure you don't overlook other vital steps with these six quick tips to get you started.
Event marketing tip #1: Closely manage your event budget
Budgeting is no one's favorite part of planning events. But without a thorough understanding of every dollar you spend, you're setting yourself up to go over budget. Tracking your pennies is critical to improving your event's return on investment and managing your total cost. But you don't have to be a math whiz to keep your event's spend on track.
Clarify your event budget strategy: Before you dive into the actual budgeting, it's important to take a step back and think critically about what you will be spending your money on. Reference historical event budget data, consider recent trends, and set event goals.
Map specific expenses in your event budget: Now that you know your areas of focus, it's time to list all the line items to track in your budgeting template. These will include particulars like rental cost, lighting equipment, and more.
Master event budget best practices: Even if you are somebody who enjoys tracking every receipt, there are strategies to help keep everything in check and get more mileage from your budget. Consider event ROI, and a built-in emergency fund.
Craft your event budget template: Creating a budget from scratch can seem quite daunting. But with just a little work up front, it's quite easy to create your own event budget template that will serve you now and in the years to come. If you get stuck, just keep in mind these five questions.
Event marketing tip #2: Find a nontraditional venue
More and more, event creators are turning to unique venues to create events that stand out from the competition.
The benefits of nontraditional venues: It can be worth going out of your comfort zone if means it'll make your event more memorable with its setting, and most unique venues are more versatile than traditional spaces.
How to find your venue: You can utilize venue marketplaces like Peerspace, or research venues based on the atmosphere you want to cultivate.
How to choose a reliable event venue: Since nontraditional spaces host fewer events than traditional venues, make sure the space you love can satisfy the logistical must-haves of your event.
Venue warning signs: There is some risk in working with nontraditional venues. Unreliable communication, wrong or lack of insurance, incorrect details in paperwork or contracts are all things to keep an eye for.
Event marketing tip #3: Find speakers
Your ability to find and secure event speakers is crucial to your event success. With a strong speaker sourcing and outreach strategy, you can use your time and resources more wisely — and make sure your agenda will attract the right audience.
Outline your event speaker requirements: Before you can begin your search, outline your speaker requirements with these factors in mind: relevance, influence, purpose, and archetype.
Create a wishlist of potential speaker candidates: Don't worry about whether or not you can afford them, or how they'll fit into the agenda. The decision-making process, in which you evaluate speakers and ultimately choose who to reach out to, comes later.
Prioritize your speaker wishlist: Before you begin offering speaking opportunities, evaluate your wishlist with these strategies in mind: Identify your needs, craft the narrative, find a rising star, and seek diverse speakers.
Secure the right speakers for your event:  It takes time and patience to build a relationship with candidates and get their commitment. Set your team up for success by sharing these guidelines. Solidify your ask, track progress, and discuss commitment and compensation.
Event marketing tip #4: Find sponsors
For many event organizers, potential sponsors are hard to find, and even harder to convert. But it doesn't have to be so difficult. After all, you have something they want: the attention of their target audience.
Create a list of ideal sponsors: Think about the needs of your attendees, list companies who meet those needs, and you'll end up with a broad range of potential sponsors.
How to craft a sponsorship proposal: When crafting your sponsorship proposal, come prepared with data by including ticket sales, demographics, and social media actions.
Connect with event sponsors: You've done the background work to find them, now it's time to approach each company for sponsorship.
Design your event to attract sponsors: Once a sponsor is interested, it's time to craft a sponsorship package that reflects both the sponsor and your event's brand.
Build a long-term relationship to keep sponsors: Satisfy the needs of your sponsors so they come back to build exciting experiences attendees love. Share data about the results of sponsoring your event (impressions gained, brand mentions, sales, and leads generated).
Event marketing tip #5: Create an event website
A great event website convinces potential attendees that your event is the one for them — and effortlessly walks them through the decision-making process.
Avoid wordy copy: Be sure your page provides the information they need quickly and succinctly,
Use engaging images: Provide a glimpse into the event experience
Offer social proof: Testimonials help potential attendees feel confident about the experience they're considering
An easy checkout experience: Don't let a frustrating purchase process make them second guess their choice
Focus on SEO: Using the right keywords on your event website will help you get found organically by your ideal attendees
Event marketing tip #6: Lookalike audiences
You have a solid list of people who've purchased tickets to your events in the past. You want to find more people just like that on Facebook, Twitter, and Pinterest.
All of those platforms have the technology to help you find such lookalike audiences — people who match your buyer profile in terms of demographics, geography, stated interests, and online behavior. Using their algorithms and automated tools, create ads targeted to those exact people.
Facebook audiences: Most Facebook targeting is done by creating "audiences" of users. These audiences can be made up of any of Facebook's two billion monthly users, including your fans.
Saved audiences: Saved Audiences is Facebook's default way of creating an audience to target. If you've created a campaign before, this is the default targeting option Facebook provides. Use Facebook's built-in targeting criteria (e.g. location, age, gender, demographics, interests, etc.) to create a group of people you want to target.
Custom audiences: Often your target audience will come to your event website and won't convert on the first interaction. hat's where Custom Audiences and retargeting come in. Retargeting" means targeting people with ads who have already visited your website and/or ticketing page. Retargeting these people gives you a second (or even third) opportunity to bring them back to your event page.
Lookalike audiences: This type of audience generated by Facebook and is made up of users who are demographically and behaviorally similar to one of your Custom Audiences. To create a Lookalike Audience on Facebook, you'll first need to create a Custom Audience of your website visitors, your email subscribers, or your existing customers. Your Lookalike Audience will be composed of people who share qualities with your Custom Audience, but are entirely new.
Event marketing technology to streamline your work
Your event "technology stack" is the technology you use to run your business — from registration software to email marketing to mobile apps. Ultimately, your event's success depends on whether your event management solution plays well with your marketing tools.
The right event management technology will help you:
Events can be exhausting to plan and execute, and then you have to do a lot of manual follow-up work — whether it's manually entering business cards, or handing off leads to sales.
This part of the process can be harder than it sounds, because different teams use different tools. Sales usually relies on a central CRM (customer relationship manager) like Salesforce to track and manage leads, but marketing teams use apps like Eventbrite to manage registrations or digitize physical paperwork. Getting information to move seamlessly between these separate apps can take work if you're doing it manually and at a high volume. But bridging the gap between marketing and sales by utilizing automation and integration doesn't have to be complicated.
To learn more about how you can do the same, check out 5 Eventbrite Integrations Your Company Needs.
How to track your event marketing efforts
Once you've planned your event and promotions, it's time to gather data and track your progress.
So where can you find the information you need? Here are three places to begin your search:
Event technology: Including your ticketing partner, event app, and CRM, your event technology is a goldmine of data waiting to be put to use. It can help you capture information like the number of tickets/registrations sold, revenue from sales, and more.

Tip: If you use Eventbrite, be sure to check out the 170+ integrations that let you easily gather and sync data with your events.
Social media: Each platform will have its own metrics dashboard that you can pull data from to help you determine the effectiveness of your campaigns — and ultimately, which social media platforms are yielding the best return on investment.

Tip: Use tracking pixels, computer codes inserted as minuscule images into a web page, in your landing pages to help you learn what channels are driving ticket sales.
Event surveys: Send out pre- and post-event surveys to not only gauge satisfaction but also to learn more about your attendees. The information you gather will help you better segment your audience, and it's also super useful to your sponsors.

Tip: There's an art to creating a survey people will actually take. Short and personalized surveys perform best — and it doesn't hurt to offer an incentive.
Ready to dive deeper into the world of event marketing?
Discover online courses and certifications, or create your own event on Eventbrite now.