MARCIE L. COLSON

CLINTON – Marcie Lynn (Delafontaine) Colson, 44, passed away unexpectedly Thursday, November 12, 2020. She was born in Berlin, New Hamsphire, on June 25, 1976, the daughter of Jeanne Poussard (Aubut) and Richard Delafontaine.
She attended Wells high school and later achieved her GED from Waterville high school.
Marcie worked in the industrial cleaning business from 1998 to 2013 and then went on to become a personal housekeeper from 2013 until the day she passed. She was a two-year member of U.B.M and was a confirmed Catholic with Saint Joseph Catholic Church, in Berlin, New Hampshire.
Marcie was a loving daughter, sister, mother, devoted wife, friend, and extraordinary Mimi. She had a love for everything outdoors. She loved hunting and fishing, spending time with family and her grandbabies. She enjoyed long dirt road rides and riding on the motorcycle with her husband. She was very competitive in ice fishing against her husband, always trying to catch the first, the best, and the biggest fish. Marcie was loved by all that had the pleasure of meeting her.
Marcie is survived by her parents Jeanne Poussard (Aubut), Richard and Carol Delafontaine; her husband David Colson; her son Brandon Gerry and his significant other Macklyn; her daughters Angel and her husband Kevin Asher, and Ashley Gerry and significant other Buddy; two stepchildren Stephen Lambert and Jasmine Colson and significant other Corey; eight grandchildren, Annie, Jackson, Connor, Malachi , Lilly, Arabella, Nalani, and Abigail; her two brothers Timothy and spouse Amanda Delafontaine, and Tyler Delafontaine.
There will be a celebration of life held in June 2021.
Arrangements are under the direction and care of Aable Cremation Service, LLC. , Waterville, Maine.
In lieu of flowers and donations please contact Angel Asher at amgjdc@gmail.com.
WALTER L. SMITH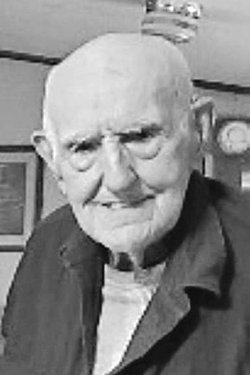 OAKLAND – Walter L. Smith, 84, passed away Friday, November 13, 2020, at his home, in Oakland. He was born September 26, 1936, in Hartland, the son of Everett Louis and Lois Ann (Stubbs) Smith.
He attended schools in Palmyra and Benton. On November 16, 1957, he married the former Ruth Johnson, in Skowhegan. He was a veteran who proudly served his country in the United States Army until his honorable discharge.
He held a number of jobs during his lifetime including Mill Wright, Boiler attender, master oil burner technician, truck driver for Waterville Hardware, warehouse foreman, and volunteer chaplain for the hospitals. He was a member of Calvary Church of God, in Oakland, Living Waters Worship Center, in Ocala, Florida, and Blood Bought Church, in Oakland. He enjoyed fishing, working on cars, hunting, loved animals of all kinds, and strolling through the woods talking to the Lord.
Walter is survived by his wife of 63 years, Ruth (Johnson) Smith, of Oakland; five daughters, Evelyn L. Beaulieu, of Rangeley, Lois A. Letourneau and husband Dan, of Ocala, Flaorida, Rhonda L. West, of Oakland, Rosemarie L. Smith, of Oakland, and Lisa L. Goodrich and husband Randy, of Sidney; stepdaughter, Jeanne Brann and husband Merle of Phillips; grandson, Aaron L Smith of Rome; sister, Alta Thomas, of Leesburg, Florida; several grandchildren and great-grandchildren; several nieces and nephews.
He was predeceased by son, Lyle W. Smith; sister, Evis Littlefield and husband Arthur, brother, John "Jack" Smith and wife Lorraine, half-brother, Earl "Harvey" Stubbs.
A Celebration of Life will be held at a later date at the convenience of the family.
Arrangements under the direction and care of Dan & Scott's Cremation & Funeral Service, 445 Waterville Road, Skowhegan, ME 04976.
In lieu of flowers, friends wishing may make donations in Walter's memory to the American Cancer Society, New England Division, One Bowdoin Mill Island, Suite 300, Topsham ME 04086-1240.
ALLEEN THOMPSON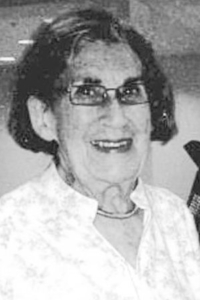 WATERVILLE – Alleen Thompson, 101, passed away on November 13, 2020. Alleen was born in Waterville on September 18, 1919, to Margaret Arnold Thompson, of Waterville, and Mark R. Thompson, of Brookfield, New York.
An amazing woman, she lived an extraordinary life. Her love of books began early as she spent a good deal of time at the Waterville Public Library in her youth. She was a graduate of Waterville High School, and the class of 1940 at Colby College, Waterville, with a major in geology. She lived at home rather than on campus and became a member of the Alpha Chapter of the Sigma Kappa Sorority. She went on to earn her master's degree in library science at Simmons College, Boston, Massachusetts.
Alleen was accomplished in her work yet humble about her life experiences. She was a pioneer of her times when, while working at Penn State's Engineering Library in 1941, the Navy organized its women's auxiliary known as WAVES. She most enthusiastically joined the third class of WAVES and was assigned to the Naval Air Station in Miami, Florida, as a communications officer. As a WAVE ensign during World War II she was re-assigned to Kaneohe Naval Air Station, in Hawaii, in 1943. It was full on wartime in Hawaii and the work was demanding; decoding messages by the thousands, midnight watches, and tending the radios, teletypes, and switchboards. Alleen left the Navy after the war in 1945 as a full lieutenant.
Because Alleen was such a modest person about her accomplishments, some of her prestigious jobs may never be known to all. We do know, however, that for six years she held a top library post at the State Department of Public Health in Berkeley, California.
Around 1955, General Electric came calling as they were building the Dresden (Illinois) Power Station, to include a nuclear reactor. Her job would be to build a brand new library on atomic science from the ground up. The library was over 2,000 square feet and contained thousands of highly technical books, magazines, and publications, many of which were classified.
Still a WAVE Reserve, Alleen continued her communications job as head of General Electric Company's special library at the Atomic Power Equipment Department, in San Jose, California. She was one of only a handful of women who rose to the rank of Lieutenant Commander, Reserve, a post only two slots below Captain's rank.
In 1965 she became the first West Coast woman elected as President of the Special Libraries Association. As Mrs. Elizabeth B. Roth (Head Librarian of the Standard Oil of CA Library) stated in her announcement, "In Alleen are combined the high standards of a New England education and the rough experience of mastering several western libraries. You can't show her a library problem that can't be identified, attacked, and licked. Eastern skeptic and Western pragmatist, she admires wit and aggressiveness, especially in special librarians." One of the highlights of her presidency was being invited to the White House and introduced as one of the "1200 Most Influential Persons in the United States" for her time. In 1970, she was tasked with setting up a library in Korea. In 1982, Alleen was named to the Special Libraries Association's Hall of Fame.
She traveled extensively for work and pleasure visiting Art Museums throughout Europe, Japan, and India to name a few. Alleen visited well over 40 countries during her remarkable life journey.
Alleen returned to her Waterville roots in 1998 making the solo cross-country trip by car with her belongings and two cats. Being back in Waterville, Alleen had the opportunity to reconnect with old friends and with what the city had to offer. That had to include all things Colby! She enjoyed lectures, the Great Books programs, the plethora of exhibitions at the Colby Museum of Arts, attending all of Professor Brancaccio's film classes offered through the Goldfarb Center, and the campy fun at the Broadway Musical Reviews, which she often introduced to friends. As a proud alumna, Alleen followed every accomplishment, accolade, and innovation of the college with great interest.
She enjoyed shows and events at the Waterville Opera House, and was a member of the Waterville Historical Society, and the Central Maine Garden Club. Alleen supported the many animals at Waterville Humane Society even donating "Poppy's Room" out of her love of cats. She was an active supporter of her favorite charities, many including causes for all animals and the environment as well as the Waterville branch of the Salvation Army.
Alleen was a traditionalist by nature, preferring to be addressed as Miss Thompson unless she knew you on a more personal basis. She loved wearing stylish skirts and dresses rather than slacks complimented by the perfect hairstyle and handbag. She enjoyed eating out and did not mind travelling for good meals, most notably with her group of friends who made their yearly outing to The Lost Kitchen.
Out of respect for her wishes, there will be no services.
Arrangements are under the care of Veilleux & Redington Funeral Home, 8 Elm Street, Waterville, ME. http://www.veilleuxfuneralhome.com
In lieu of flowers, donations may be made in Alleen's name to Colby College, Division of College Advancement, 173 Main St., Suite 201, Waterville, ME 04901, or Humane Society Waterville Area, 100 Webb Rd., Waterville, ME 04901. Donations to Colby College will be directed to the Gordon Center for Creative and Performing Arts under construction on the Mayflower Hill campus
RAYMOND W. LaCHANCE JR.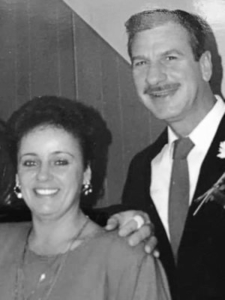 WATERVILLE – Raymond William Lachance Jr., 74, of Waterville, passed away on Saturday November 14, 2020. He was born October 29, 1946, to Raymond Lachance Sr. and Geneva Lachance.
Raymond graduated from Winslow High School. He then enrolled in the Navy and went to Vietnam from which he received many medals of honor.
Raymond was a skilled mechanic and carpenter. Through the years he has had his own businesses with close family friends, Renald Cloutier and Eric Dickey.
Before Dale Earnhardt's passing he was an avid NASCAR fan. He was Matt's biggest fan and never missed a football game which was usually followed by McDonald's.
He was always there through thick and thin. He was the strongest most reliable kind caring giving soul. There was nothing Raymond wouldn't do for his family and he will be so very greatly missed.
He is survived by his children, Alison Thomas and her life long partner Chad Gilley, Michael Thomas and Mistylynn; his grandchildren, Michael (Matthew whom he raised like he was his own son), Kalianah, Sage, Tayanah, Taten, Keanah; his great-grandfather children; his brothers, Kenneth and Brian.
In honor of Raymond's wishes there will be no funeral service. There will be a celebration of Ray's life at 2 p.m. on Sunday, November 29, at Grass Eaters, on College Ave., in Waterville.
CHESTER G. EAMES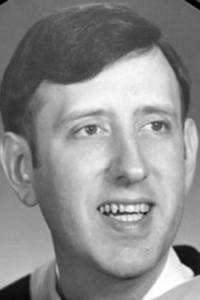 WATERVILLE – Chester G. Eames, Jr., 75, of Waterville, known fondly as "Chet" to family and friends, died peacefully on Tuesday, November 17, 2020, at Marshwood Center, in Lewiston. He was born in Bangor on November 9, 1945, the son of Chester G. Eames, Sr. and Clara Eames.
Chet graduated from Bangor High School in 1963 and earned a Bachelor of Science Degree in Accounting in 1967 from Husson College, in Bangor. He enlisted in the U.S. Army and served in the Vietnam War.
When Chet met his future wife, Florence Eastman, he managed the W.T. Grant Department Store, in Bangor. They married in 1972, and they have loved and cared for one another for the past 48 years. They moved to Greenville, South Carolina, where they owned and operated a laundromat called "Soap and Suds". Chet also worked at a textile mill while he studied theology at Bob Jones University.
His Christian faith remained strong and central throughout his life. Eventually, to be nearer to family, they moved back to Maine and settled in Waterville where Chet became a security guard for Thayer and Seton hospitals, later to be named MaineGeneral Medical Center. He also worked part time as a seasonal L.L. Bean Service Representative at the call center in Waterville.
He was predeceased by his parents, Chester and Clara Eames, his mother-in-law, Ella Eastman; his brother-in-law, Theron Micue, Jr. and his sister-in-law, Wilma Eastman.
He is survived by his wife, Florence, of Waterville; his sisters-in-law, Rose Micue, of Norridgewock, Phyllis Corey and her husband George, of Sidney, and Roberta Brown and her husband Fremont, of Terryville, Connecticut; nieces, nephews, and cousins. Chet will be remembered by his family for his tall stature, his sense of humor and his gentle manner.
At Chet's request there will be no services.
Memories and condolences may be shared at directcremationofmaine.com.
In lieu of flowers, donations may be made In Chet's memory, payable to Amedisys Foundation Beacon Hosplice, 245 Center St., Suite 10A, Auburn, ME 04210.
ERVIN H. TYLER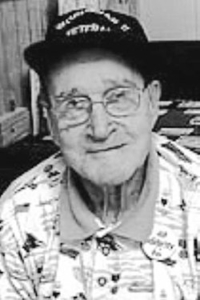 WINSLOW – Ervin Herman Tyler, 99, passed away on Tuesday, November 17, 2020, following a long battle with COPD. He was born on June 7, 1921, in Benton.
He was the beloved husband of Audrey (Witham) Tyler for 75 years. Theirs was the strongest of love, and a marriage to emulate. His home was always full of joy and laughter. He teased Audrey endlessly which was a true display of his affection. How he loved his family, it was the "core" of his existence.
As a young boy he moved to Freedom. During those early years he loved "Gram" Tyler's cooking, sliding, working on the farm and playing with the family dogs and cats. He went to grammar school in Freedom and graduated from Freedom Academy in 1940. He played on the baseball and track teams. In his adult years, he liked to hunt, fish, garden, mow lawns, go to country fairs, going for rides with the family to see relatives and friends, grocery shopping for and taking family and friends to appointments.
He enjoyed watching sports on television, especially the Boston Red Sox, wrestling and various news channels. He liked discussing current events as well as reminiscing about "the good old days". His memory was remarkable even at age 99.
For years, he attended the University of Maine's girls' basketball games, even at the age of 88. He loved going to his grandson's swim meets and his great-grand children's soccer games.
In the 80's, he enjoyed going to breakfast with his "breakfast group" seeing the folks at Wendy's and Dunkin' Donuts. Ervin met friends at McDonald's in Winslow every Wednesday night for 15 years and they became his "McDonald's family". He was very fond of his neighbors who became true friends and so enjoyed visits from them.
Ervin was an active member of the Benton Falls Congregational Church. For years, he was an usher and worked on church suppers. He loved serving people and telling them about his church. He was very fond of his ministers, Jack Quigg and Pastor Kim Shrader and looked forward to their visits.
In 1940, Ervin worked in the woods cutting cord wood for $2.00 a day and got a cord a day. In 1941, he worked at the Bryant Mill (Freedom Novely Mill) now known as the Mill at Freedom Falls. He ran a lathe making wooden screwdriver handles for 32 cents an hour. He was the only person who ever worked there that attended the mill open house on June 5, 2013. Two of the handles he made are on display in the mall showcase. Ervin was in a documentary film about the mill which was part of the Camden Film Festival and was shown at the Strand Theater, in Rockland, on September 29, 2013. At this premier, Tony Grassi, project manager, showed the audience two of the screwdriver handles he made, even at age 92, Ervin was able to attend this premier and was recognized by the audience of over 200 people. In March 2014, the Freedom Mill documentary was shown at the Environmental Film Festival, in Washington, DC.
Ervin had an extremely strong work ethic. He worked for Hollingworth and Whitney and Scott Paper Company, in Winslow, for 41-1/2 years, retiring in 1983 as a back-tender on #4 paper machine. He only missed a few days of work due to surgery. When the roads were impassable, he would snowshoe or walk the 10 miles to work. After retiring, he worked part time at Poor Bob's Store, in Benton.
Ervin was a World War ll Army veteran entering the service in 1944 and discharged in 1946. He served in the European Theatre and the 15th District Mechanized Constabulary. He took his basic training at camp Joseph T. Robinson, in Little Rock, Arkansas. He had to be a skilled hunter to survive back home in Freedom, and this skill served his well in the Army. Ervin went overseas when the Battle of the Bulge was nearly over. It took eleven days on a liberty ship to arrive in France. From France, he went to Belgium, Holland and finally Germany. He was the oldest charter member of the Winslow VFW Post #8835, and one of the oldest members of the Fairfield American Legion Post #14. Yearly, he attended the ceremonies in the Veterans Memorial Park in Winslow, standing for hours, even in the coldest of weather. He was in many Winslow Fourth of July parades. He loved his country and in a show of patriotism only purchased American made products.
At age 97, Ervin needed help with the activities of everyday living and his primary caregiver, from Helping Hands, was Mike Levesque. When Ervin was asked how Mike cared for him, Ervin had one word to describe Mike's care, "Perfect". They became good friends and they shared many laughs and stories. He was also very pleased with the work of his part time caregiver, Angela Marie Tracy.
Ervin was a handsome man with a "boyish grin" and loved to tell stories and jokes. He had the "unique" quality of making others feel special.
He is survived by his daughter, Bonnie Tyler; his grandsons, Mark McCutcheon and his wife Laurie, Michael and his wife Deanna McCutcheon; three great-grandchildren, Justin McCutcheon, Kristi McCutcheon Francey and her husband Dana, and Ian McCutcheon; his great-great grand children, Madeline and Liam Francey, and Penelope McCutcheon; a brother, Clarence Tyler Jr.; son-in-law, Harold McCutcheon and his partner Sharon Lamb; and several nieces, nephews and cousins.
He was predeceased by his wife, Audrey Witham Tyler; his parents, Clarence and Mattie (Godale) Tyler; his daughter, Nancy Tyler McCutcheon; his brothers, Archie Tyler, Ernest Tyler Jr. and Carroll Tyler, his sister Maxine Gurney, his sister-in- law, Barbara Martin; and special cousin, Alice Alexander.
An online guestbook may be signed, and memories shared at http://www.familyfirstfuneralhomes.com
Arrangements are by Lawry Brothers Funeral & Cremation Care, 107 Main St., Fairfield.
There will be a private burial. A public celebration of Ervin's life will be held on either June 6, or June 7, 2021, providing the Covid virus is under control.
Memorial donations may be made to the Benton Falls Congregational Church, Atten.: Dawnela Sheehan, 274 Bellsqueeze Rd., Benton, ME 04901.
Responsible journalism is hard work!
It is also expensive!
If you enjoy reading The Town Line and the good news we bring you each week, would you consider a donation to help us continue the work we're doing?
The Town Line is a 501(c)(3) nonprofit private foundation, and all donations are tax deductible under the Internal Revenue Service code.
To help, please visit our online
donation page
or mail a check payable to
The Town Line, PO Box 89, South China, ME 04358
. Your contribution is appreciated!
https://townline.org/wp-content/uploads/2019/07/Town-Line-Website-banner-v3-1030x206.jpg
0
0
Website Editor
https://townline.org/wp-content/uploads/2019/07/Town-Line-Website-banner-v3-1030x206.jpg
Website Editor
2020-11-24 12:56:59
2020-11-24 12:56:59
OBITUARIES for Thursday, November 26, 2020