London CNN —
Tom Parker Bowles, the son of Britain's Queen Camilla and her first husband, Andrew Parker Bowles, has said that his mother "married the person she loved."
Speaking two weeks before his mother is due to be crowned alongside King Charles III, food writer Parker Bowles told the News Agents podcast: "I don't care what anyone says, this wasn't any sort of endgame. She married the person she loved and this is what happened."
Camilla and Charles have been married since 2005. They reportedly met at a polo match in 1970 and became friends when Charles was a prince.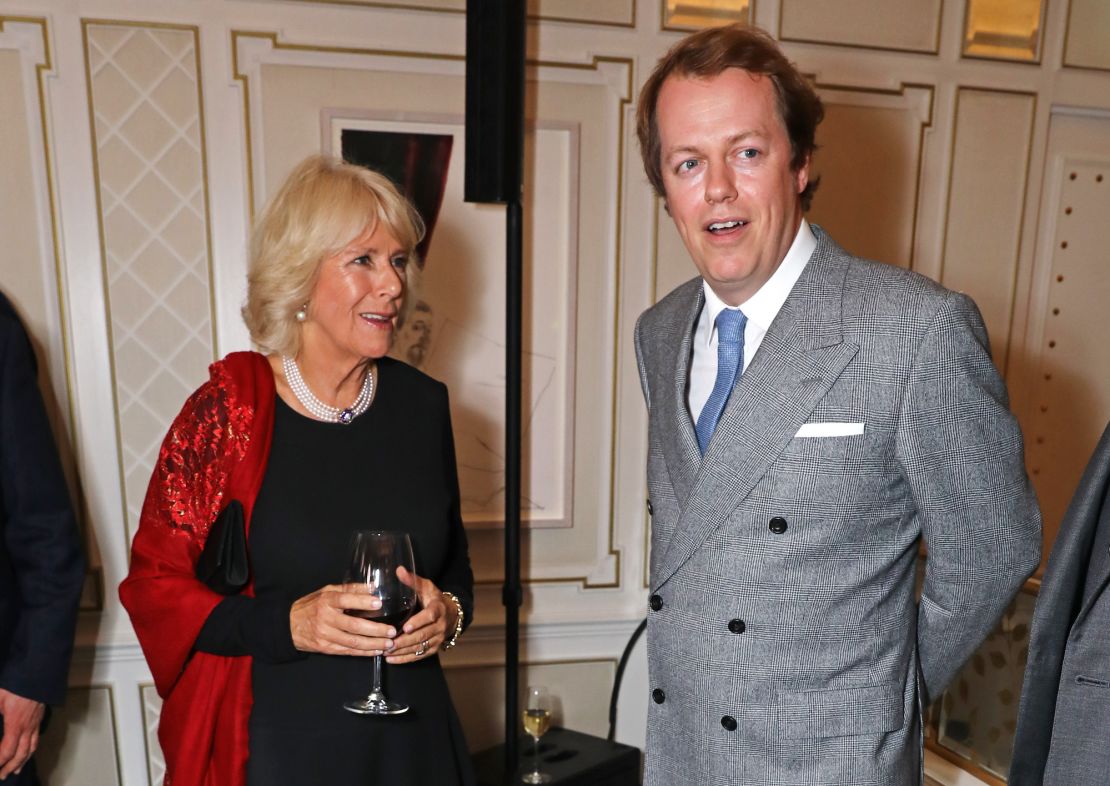 Charles married Diana Spencer in 1981 but then admitted in 1994 that he had been having an extramarital affair with Camilla. Diana confirmed his infidelity and her own the following year.
Parker Bowles' remarks follow Prince Harry's allegations that Camilla leaked stories about the family to the British media as part of her campaign to "rehabilitate her image" after she had been cast as a "villain" by the press for her role in the collapse of his parents' marriage.
When asked by podcast hosts Jon Sopel and Emily Maitlis if there was a "panic" regarding the widespread speculation about whether the Sussexes would attend the coronation, Parker Bowles replied: "That has nothing to do with me at all."
Charles and Camilla will be crowned on May 6 at Westminster Abbey, a historic event marked by three days of celebrations across the country.
"I think anyone would be anxious in an occasion of this sort of importance," Parker Bowles said. "I'd be terrified if I had to walk up wearing ancient robes. She's tough but she's 75, and it's tough to do it. But she's never complained, she'll just get on and do it."
Parker Bowles' son Freddy will also play a role in the coronation as one of his grandmother's four pages of honor, alongside his cousins and second cousin.
"I don't think he knows quite how big it's going to be," Parker Bowles said when asked about his son's reaction. "I don't think he has any sense of the occasion. He's a 13-year-old boy who loves football, Spurs supporter."
He added: "There are a lot of rehearsals that are going to happen before and he is doing it with his cousins – his two best mates – and another second cousin, so they all know each other."
Parker Bowles' own role in the coronation will be smaller and he said he won't appear on the balcony alongside the royal family.
"We're just there to support our mother," he added.
Sign up for CNN's Royal News, a weekly dispatch bringing you the inside track on the royal family, what they are up to in public and what's happening behind palace walls.