ROCKPALAST: WEST COAST LEGENDS VOL.3
•
Proto-Prog
---
From Progarchives.com, the ultimate progressive rock music website
3.09 | 3 ratings | 1 reviews | 0% 5 stars

Live, released in 2010

Songs / Tracks Listing


1. Rockpalast-Intro 0:14
2. Rockpalast Jam 6:16
3. Mr. Skin 3:46
4. Nature's Way 3:34
5. Like A Rolling Stone 7:50
6. 1984 3:22
7. It's All The Same 16:43
8. I Got A Line On You 3:35
9. All Along The Watchtower 4:59
10. Wild Thing 3:24
11. Downer (Tampa Jam) 3:55
12. If I Miss This Train/ Rockpalast Jam 17:15



Line-up / Musicians


As listed

Releases information

1978 concert new release on CD. Highlights of the first Rockpalast series 1977-1986. Recorded live in Germany.

Thanks to AtomicCrimsonRush for the addition
Edit this entry
Buy SPIRIT Rockpalast: West Coast Legends Vol.3 Music
---
More places to buy SPIRIT music online
SPIRIT Rockpalast: West Coast Legends Vol.3 ratings distribution
---
3.09
(3 ratings)
Essential: a masterpiece of rock music(0%)

Excellent addition to any rock music collection(0%)

Good, but non-essential (100%)

Collectors/fans only (0%)

Poor. Only for completionists (0%)
SPIRIT Rockpalast: West Coast Legends Vol.3 reviews
---
Showing all collaborators reviews and last reviews preview |
Show all reviews/ratings
Collaborators/Experts Reviews
Review by
AtomicCrimsonRush
SPECIAL COLLABORATOR
Symphonic Team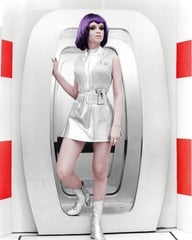 Infectious blues stadium rock live in Germany.
Spirit are a band I am quite unfamiliar with but this album happened on my doorstep and I was quite delighted to listen to a bunch of extreme blues live tracks from the 70s era. Randy California is terrific on blues guitar, he really rips into these solos with incredible finesse. The bassist Larry "Fuzzy" Knight certainly keeps the rhythm going on bass. The trio sound a bit like Cream meets The Doors with lashings of Hendrix licks and vocal style with a slab of 12 bar blues thrown into the mix.
It begins with an ultra cool jam session with hypnotic riffing and repetitive blues jamming and huge lead breaks. There are cover versions such as a badly sung Like A Rolling Stone but it survives thanks to a nice folky rhythmic feel and those heavy handed infamous lyrics.
1984 is a cool song and Randy says "this is where we got into trouble" on the last verse. You will have to listen to the verse to understand why.
It's All The Same is 16:43 worth of long guitar solos and a massive drum solo by Ed Cassidy. During the solo you can actually hear the crowd saying weird stuff like "come on" and almost heckling, but the drums are great. The vocals on this too are well executed; the feel is like the blues riffing of Cream or more recently Atlantic Rhythm Section, real infectious stadium rock.
I Got A Line On You is a short burst of blues rock. It is a genuine rocker with great fuzzy guitars and riffing. The strong vocals and very bluesy feel are outstanding. Randy asks everyone to clap their hands calling out countries, "you up there, Sweden, Austria, Finland, Yugoslavian!" The song is a bonafide highlight and I love that one note sustained droning synthesizer by Randy that resounds over the rocking rhythms.
The cover of Hendrix classic All Along The Watchtower is fabulous. The Hendrix influence at the time abounds with this guitar driven blues rocker. The synth drone continues again, sounding like a diesel train rolling down the rail. Randy sounds a bit like Hendrix on the vocals. He says, "listen to the riders on their horses approaching" in one section as the guitar gallops along. The synth gets louder and more pronounced and then a blazing lead guitar solo blasts out. A great cover version by any standards.
Wild Thing is next on the list, the classic riffing 60s Troggs song has been done to death so I was hoping for something really unique. Randy sings "come here and feel my spirit" instead of the traditional lyrics which is a nice touch. Apart from that, this is a live standard like Hendrix's version.
Downer (Tampa Jam) is next and a really cool riff drives this along, and more synth drone, which I am over now to be honest. It is overkill hearing a synth droning on all the time. Some backing vocals on this work well too "Too long, too long, too long", but unsure who is singing these as the booklet does not make it clear. A great lead solo again permeates the music.
If I Miss This Train/ Rockpalast Jam clocks in at an adrenalin pumping 17:15. Dickey Betts from Great Southern band joins Spirit on guitar on this last jam. It sounds like the rhythm to 'Love Me Two Times' by The Doors at one stage and that blues riff is paramount to the tune. It provides the background especially the bassline and metrical drumming patterns. It feels like a lonely train ride in the feel of the piece, very appropriate to the lyrics. The real star of this is Randy on soaring guitars. The freight train synth sounds are very effective again. Two guitars trading off work remarkably well finishing the concert in memorable style.
This segues immediately into the Rockpalast Jam which is a riff with lots of driving guitar solos improvised to expertise. 12 bar blues and guitar solos are the order of the day and certainly Spirit know how to whip out a jam session. Dicky is as good as ever working with Randy. There's a nice section where the guitar is allowed to groove alone. The textures of tension and release are fabulous. That bass is relentless and worth listening to for bass players as a great example of how to keep a jam cruising along.
The huge jamming songs close the show to rapturous applause. The guitars are incredible and work well together in lengthy jams that lock in and it's almost impossible from not wanting to groove along with them in foot tapping style. Randy thanks everyone for the show, and states the band are heading off to England next.
Many songs missing from the set to fit onto the CD are available on the DVD. The Rockpalast series has 2 other volumes prior to this release of course namely vol 1 John Cipollina, and vol 2 with Jorma Kaukonen. The booklet is in German and English, and provides a stack of information about what Spirit were doing in the 70s and it pays tribute to the late randy California respectfully. I really liked the blues riffing on this, not as progressive I guess as some of Spirit's studio material, but nevertheless a pleasant listen with some inspired guitar work. 3 solid stars for the musicianship and lengthy jams.
Latest members reviews
No review or rating for the moment | Submit a review
Post a review of SPIRIT "Rockpalast: West Coast Legends Vol.3"
You must be a forum member to post a review, please register here if you are not.
MEMBERS LOGIN ZONE
As a registered member (register here if not), you can post rating/reviews (& edit later), comments reviews and submit new albums.
You are not logged, please complete authentication before continuing (use forum credentials).