REHEARSALS & BLOWS (MAY-NOVEMBER 1983)
•
Eclectic Prog
---
From Progarchives.com, the ultimate progressive rock music website
3.90 | 11 ratings | 1 reviews | 27% 5 stars

Singles/EPs/Fan Club/Promo, released in 2016

Songs / Tracks Listing


1. Adrian And Robert (3:03)
2. Slow Groove (3:39)
3. Funk Groove (1:25)
4. Sleepish (1:09)
5. Slow Sleepless (2:35)
6. An Entry Of The Crims (4:05)
7. Sacramento (4:36)
8. Perfecting Three Of A Perfect Pair (2:53)
9. Open Hearted (3:01)
10. Working On Sleepless (3:45)
11. Easy To Solo Over (1:02)
12. Do You Dig Me? (1:18)
13. Industrial (4:10)
14. Steinberger Melody (5:10)
15. Shidare Zakura (2:45)

Total Time 44:35


Line-up / Musicians



-Adrian Belew / guitar
-Robert Fripp / guitar
-Tony Levin / bass guitar & Stick
-Bill Bruford / drums



Releases information

Discipline Global Mobile- CLUB42
The King Crimson Collectors' Club
Released-April/2016

Thanks to admireart for the addition
Edit this entry
Buy KING CRIMSON Rehearsals & Blows (May-November 1983) Music
---
More places to buy KING CRIMSON music online
KING CRIMSON Rehearsals & Blows (May-November 1983) ratings distribution
---
3.90
(11 ratings)
Essential: a masterpiece of progressive rock music(27%)

Excellent addition to any prog rock music collection(45%)

Good, but non-essential (9%)

Collectors/fans only (9%)

Poor. Only for completionists (9%)
KING CRIMSON Rehearsals & Blows (May-November 1983) reviews
---
Showing all collaborators reviews and last reviews preview |
Show all reviews/ratings
Collaborators/Experts Reviews
Review by
admireArt
PROG REVIEWER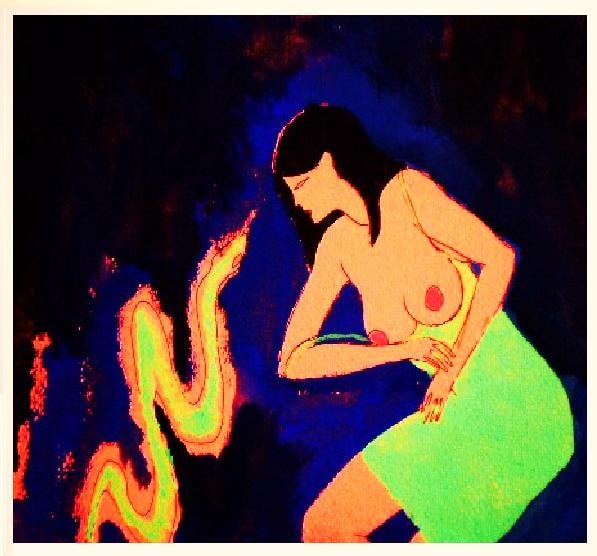 -endless possibilities-
A collection of recorded impros which faithfully describes the magnitude of possibilities this lineup version of King Crimson (Adrian Belew, Robert Fripp, Tony Levin & Bill Bruford) is capable , or was, to be more chronological precise back in 1983.
So to put things in perspective this , until now unpublished, material plowed the road towards "Three Of A Perfect Pair" released in 1984.
King Crimson in these recorded rehearsals is tasting the feel of each other again, looking for then unexistent sunken treasures, looking for the right cohersion and a new direction. Some tracks are the highlight of wherever the rest of the composition went, a couple are actual experimental impro-sketches of tracks which would lead to later transformations into the unknown and the rest are perfect-pitch constructed and performed compositions which enlightened the way to the, as mentioned, "Three Of A Perfect Pair", but never in this kind of music composition configuration, therefore unrecognizable, thus they sound like new.
As an outsider it is no less than a privilege to witness this level of musicians rolling up their sleeves and discovering and polishing so many mini-masterpieces or the same letting go some others which ANY other musician or band would feed on to to build a full release.
As far as the always subjective task of rating I will certainly be considering the ahead of its time ground breaking composition structures, eventhough this level of musicians took as primary rehearsals or possible, but not ready yet songs.
In understanding, also, that I am not the kind of fellow who is expecting the 209th live version of,... let me choose Easy Money, as an example, . No, I like many King Crimson studio releases, but some I like far more including their live "USA", but that is it! That is my kind of loyal following.
Therefore as such it collects all kind of music to be ideas, looking for a course to embark and in the hands of these musicians creativity is an understatement. Beyond the mere collectible tagging, this release will fill any kind of prog follower's expectations and maybe a bit more. Do not feel discouraged by the short running time of some tracks, what is recorded is nonexpendable and highly valuable.
****4 PA stars.
Latest members reviews
No review or rating for the moment | Submit a review
Post a review of KING CRIMSON "Rehearsals & Blows (May-November 1983)"
You must be a forum member to post a review, please register here if you are not.
MEMBERS LOGIN ZONE
As a registered member (register here if not), you can post rating/reviews (& edit later), comments reviews and submit new albums.
You are not logged, please complete authentication before continuing (use forum credentials).