MASON + FENN: PROFILES
•
Prog Related
---
From Progarchives.com, the ultimate progressive rock music website
2.92 | 53 ratings | 6 reviews | 6% 5 stars

Good, but non-essential

Studio Album, released in 1985

Songs / Tracks Listing

1. Malta (6:00)
2. Lie For A Lie (3:07)
3. Rhoda (3:18)
4. Profiles Part 1 / Part 2 (10:05)
5. Israel (3:32)
6. And The Address (2:48)
7. Mumbo Jumbo (3:50)
8. Zip Code (3:04)
9. Black Ice (3:43)
10. At The End Of The Day (2:39)
11. Profiles Part 3 (2:04)

Total time 44:10


Line-up / Musicians

- Nick Mason / performer, co-producer
AND
- Rick Fenn / performer, co-producer

With:
- Aja Fenn / piano (1)
- Craig Pruess / synth emulated brass (1)
- Mel Collins / saxophone (6,7,9)
- David Gilmour / vocals (2)
- Maggie Reilly / vocals (2)
- Danny Peyronel / vocals (5)

Releases information

Artwork: Jeremy Pemberton

LP Columbia ‎- BL 40142 (1985, US)

CD Columbia ‎- CK 40142 (1985, US)
CD Sony Music Special Products ‎- A 40142 (1995, US) Remastered by Don Meehan

Thanks to fishy for the addition
and to Quinino for the last updates
Edit this entry
Buy NICK MASON Mason + Fenn: Profiles Music
---
More places to buy NICK MASON music online
NICK MASON Mason + Fenn: Profiles ratings distribution
---
2.92
(53 ratings)
Essential: a masterpiece of rock music(6%)

Excellent addition to any rock music collection(8%)

Good, but non-essential (55%)

Collectors/fans only (25%)

Poor. Only for completionists (8%)
NICK MASON Mason + Fenn: Profiles reviews
---
Showing all collaborators reviews and last reviews preview |
Show all reviews/ratings
Collaborators/Experts Reviews
Review by
octopus-4
SPECIAL COLLABORATOR
RIO/Avant/Zeuhl,Neo & Post/Math Teams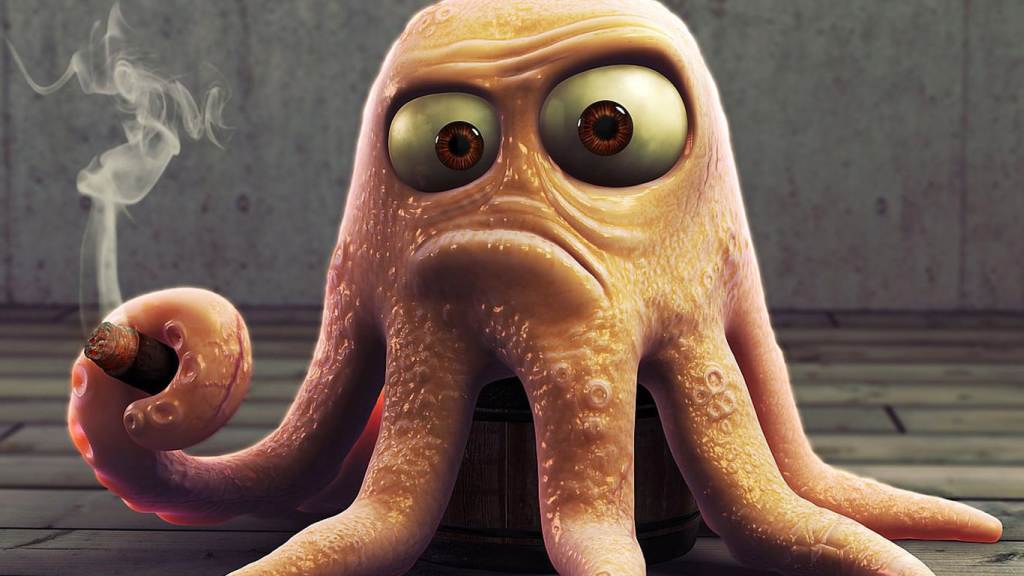 I've been surprised to see only 6 reviews and with a so low rating for this album. It's not a masterpiece, and the sound is strongly dated to the 80s, but it's not so bad. The first track is enjoyable, even if Pink Floyd are very far from here. Take into account that when the album was released, PF were still in the immediate post-Waters era, so this album might have given to Gilmour and Mason the opportunity to think to a reunion. Gilmour plays on Lie for a lie, that's also the leading track of the album. It features the vocals of Maggie Reilly, recognisable by her Rs, that was protagonist of the incredible success of Oldfield's Moolight Shadow one year before. All the other songs are nothng more than enjoiable 80s fashioned tracks, but what makes this album interesting for a PF fan is its longes track: Profiles part 1. The rhythm and the acoustic guitar remind to the middle part of Alan's Psychedelic Breakfast, and the only concession to the 80s sound is the "hard" passage that breaks the initial theme and brings on the second. It's a 3 stars only, but I find that the current average rate is really too low.
Review by
Evolver
SPECIAL COLLABORATOR
Crossover & JR/F/Canterbury Teams
This album, unlike Nick Mason's previous release, "Fictitious Sports" should please Pink Floyd fands. Although Mason and Rick Fenn play most of the instruments on the album, there is a definite Floyd feeling throughout the first side of the record. And David Gilmour makes an appearance, too, singing lead on
Lie For A Lie
. Rick Fenn's guitar is so Gilmour-like so often that I wonder if he didn't get effects tips from Gilmour himself.
Israel the opener of side 2 of the record, has Danny Petronel singing. And he sure has his David Bowie on for that recording. Much of side 2 is in a more 1980's electronic vein, and for that, it seems much more dated than the first side. But it's still not a bad album.
Review by
Guillermo
PROG REVIEWER

I think that one of the best things of having the choices and opportunities to record solo albums or duet albums for some musicians from some very famous bands is that they can record music which is very different from the music which characterizes their bands, without having to carry the "heavy weight" that some names of bands have in the musical careers of some musicians. At least in this kind of albums they can do what they want to some extent, playing and recording some kind of music which they cannot play and record with their bands. I think that this album is one example of this.
With Roger Waters being in PINK FLOYD the main songwriter for three albums of the band ("Animals", "The Wall" and "The Final Cut"), and with all these albums being very successful, the other members of the band maybe felt a bit restrained and frustrated musically. The problem with Waters being the main songwriter in that band was that his vision of the world (which is valid and I agree with him in some parts) really saturated these albums of the band with that vision, and for many listeners like me it really was not very attractive to buy another album of the band with that same vision and content. So, for some years I really forgot those three albums and I listened to other bands.
I knew about this album because the song "Lie for a Lie" (sung by David Gilmour with Maggie Reilly on backing vocals) was played a lot in a FM radio station in my city since late 1985. I liked the song a lot. I never bought the album because I think that it was not very easy to be found in the record shops in my city, or maybe I was more concentrated to buy albums by other bands. Anyway. it was good for me to listen to a PINK FLOYD related song which did not have Waters`s vision and vocals on it. It was unitl recently that I had the opportunity to listen to this album as a whole.
Well. This album is very good, but not very Progressive in musical style. The music and production is really very influenced by the production trends of the eighties, with the use of very good digital keyboards and effects, programming, drum machines, electronic drums, the very typical eighties use of reberveration, and other things. But in this case the final product is very good in comparison to other albums from other Prog Rock musicians. The musical style is mostly instrumental Pop Rock with some New Age and Synth Pop influences but very well balanced to the point that none of these musical styles saturates the album`s sound. The music in fact is very "light" and "happy", sounding like both musicians were having a lot of fun while recording the album. It is a mostly instrumental album, with only having two songs with vocals and lyrics ("Lie for a Lie", which in my opinion is the best song in this album, and "Israel", both with lyrics written by Danny Peyronel, and with "Israel" being also sung by him). Nick Mason and Rick Fenn are the main musicians in this album but with some sax playing by Mel Collins in a few songs. So, Mason and Fenn worked very well as a team in this album, producing a very good duet album which musically and lyrically is very far from the music of PINK FLOYD with Roger Waters as the main composer. It is a very "eighties production sound" influenced album, but very good anyway.
Latest members reviews
3.5 A very interesting album, very different to what he was doing in Pink Floyd, but really good in fact, of course it has a very 80 feeling and is a little pop, but there is a lot of progressive music here. David Gilmour appears singing in one of the songs, and although the song is pop rock mixe ... (read more)
Report this review (#2169753) | Posted by mariorockprog | Saturday, March 30, 2019 | Review Permanlink
Uninteresting. Very little charm. Unlike his quirky first solo album with Bley and Wyatt, the music on Mason's second album with Rick Fenn is not much fun, not in any way different, and really not interesting. It is simply not very compelling music. There are few melodies that rise above the mund ... (read more)
Report this review (#1698240) | Posted by Walkscore | Friday, March 3, 2017 | Review Permanlink
This is a nice "non-pink Floyd" album from the eightees. David Gilmour does some vocal arrangements, and the sound is great. Not a masterpiece, but then again it can't be compaired with albums from Pink Floyd. This is a record for hardcore collectors of solo albums from band members of Pink Fl ... (read more)
Report this review (#70456) | Posted by | Saturday, February 25, 2006 | Review Permanlink
Post a review of NICK MASON "Mason + Fenn: Profiles"
You must be a forum member to post a review, please register here if you are not.
MEMBERS LOGIN ZONE
As a registered member (register here if not), you can post rating/reviews (& edit later), comments reviews and submit new albums.
You are not logged, please complete authentication before continuing (use forum credentials).