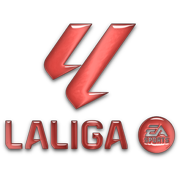 Barcelona are a team in Football Manager 2022. Barcelona play in the Spanish First Division in Spain in FM 22. Barcelona are a playable team in FM2022. Barcelona play at a stadium called "Camp Nou" in Football Manager 22.
Name

Barcelona

Nation

Spain

Division

Spanish First Division

Average Age

25.21

Balance

£-27m

Wage Budget

£3m

Training Facilities

Superb

Youth Facilities

Superb

Youth Academy

Exceptional

Youth Recruitment

Excellent

Stadium Capacity

99,354

Average Attendance

71,000

Ability

85%

Potential

88%
Barcelona Newgen Rating
Superb
Newgens are the new players that the game generates and join the club on Youth Intake Day. The Newgens produced by Barcelona will be Superb
Barcelona Transfers
Looking for players to buy for Barcelona in Football Manager 2022?
This is a guide to managing Barcelona in FM22. If you want to play Football Manager 2022 with an updated Barcelona squad featuring all the latest real world transfers then you should download the sortitoutsi FM22 Update which updates the Football Manager 2022 database with all the latest transfers, updated squads and promotions and relegations. It's the best Football Manager 2022 Data Update you can download.
Barcelona Players in FM22
All Barcelona Players in Football Manager 2022
| | Name | Age | Position | Wage | Value | Cost | Expires | Rating | Potential |
| --- | --- | --- | --- | --- | --- | --- | --- | --- | --- |
| | Marc-André ter Stegen | 29 | GK | £141k | £135m | £300m | 30-06-2025 | | |
| | Frenkie de Jong | 24 | D C, DM | £164k | £81m | £179m | 30-06-2026 | | |
| | Memphis Depay | 27 | AM LC, F C | £158k | £48m | £47m | 30-06-2023 | | |
| | Ousmane Dembélé | 24 | AM RL | £287k | £70m | £70m | 30-06-2022 | | |
| | Sergio Busquets | 32 | DM | £197k | | £297m | 30-06-2023 | | |
| | Gerard Piqué | 34 | D C | £103k | | £297m | 30-06-2024 | | |
| | Jordi Alba | 32 | D/WB/M L | £184k | | £295m | 30-06-2024 | | |
| | Pedri (Pedro González López) | 18 | AM RLC | £66k | £70m | £253m | 30-06-2026 | | |
| | Ronald Araújo | 22 | D C | £37k | £62m | £131m | 30-06-2023 | | |
| | Neto (Norberto Murara Neto) | 31 | GK | £99k | £20m | £19m | 30-06-2023 | | |
| | Ferran Torres | 21 | AM RL, ST | £60k | £73m | £177m | 30-06-2027 | | |
| | Ansu Fati | 18 | AM RL, ST | £105k | £66m | £135m | 30-06-2027 | | |
| | Pierre-Emerick Aubameyang | 32 | AM RL, ST | £33k | £14m | £13m | 30-06-2023 | | |
| | Clément Lenglet | 26 | D C | £95k | £20m | £19m | 30-06-2026 | | |
| | Adama Traoré | 25 | AM RL | £43k | £45m | £54m | 30-06-2023 | | |
| | Daniel Alves (Daniel Alves da Silva) | 38 | D/WB R, M RC | £56k | | £277m | 30-06-2023 | | |
| | Sergi Roberto | 29 | D/WB R, DM, M RC | £164k | £13m | £12m | 30-06-2022 | | |
| | Martin Braithwaite | 30 | AM RL, ST | £99k | £12m | £5m | 30-06-2024 | | |
| | Eric García (Eric García Martret) | 20 | D C | £49k | £38m | £99m | 30-06-2026 | | |
| | Luuk de Jong | 30 | ST | £66k | £9m | £18m | 30-06-2023 | | |
| | Sergiño Dest | 20 | D/WB RL | £66k | £30m | £78m | 30-06-2025 | | |
| | Samuel Umtiti | 27 | D C | £88k | £10m | £8m | 30-06-2026 | | |
| | Gavi (Pablo Páez) | 16 | DM, AM C | £3k | £43m | £164m | 30-06-2023 | | |
| | Riqui Puig | 21 | AM C | £66k | £21m | £45m | 30-06-2023 | | |
| | Moussa Wagué | 22 | D/WB R | £9k | £7m | £13m | 30-06-2023 | | |
| | Óscar Mingueza | 22 | D RC | £19k | £11m | £21m | 30-06-2023 | | |
| | Nico (Nicolás González Iglesias) | 19 | DM | £11k | £13m | £37m | 30-06-2024 | | |
| | Alejandro Balde | 17 | D/WB/AM L | £3k | £44m | £149m | 30-06-2024 | | |
---
Barcelona Loaned Out Players in FM22
Players out on loan from Barcelona in Football Manager 2022
---
Barcelona Staff in Football Manager 2022