Free mini course: Swedish letters Å Ä Ö
Hej!

Would you like to learn or improve how to actually say those last 3, confusing letters in the Swedish alphabet?

When you sign up for this free mini pronunciation masterclass, you get free videos that specifically teaches you how to pronounce the Swedish vowels Å, Ä and Ö. 

Your teacher is Stefan Holmström, an opera singer, voice teacher and an Estill Master Trainer, and also one of the teachers in our famous online course SPEAK LIKE A SWEDE.

Are you ready? Just sign up to our newsletter and you'll get the free course straight into your inbox!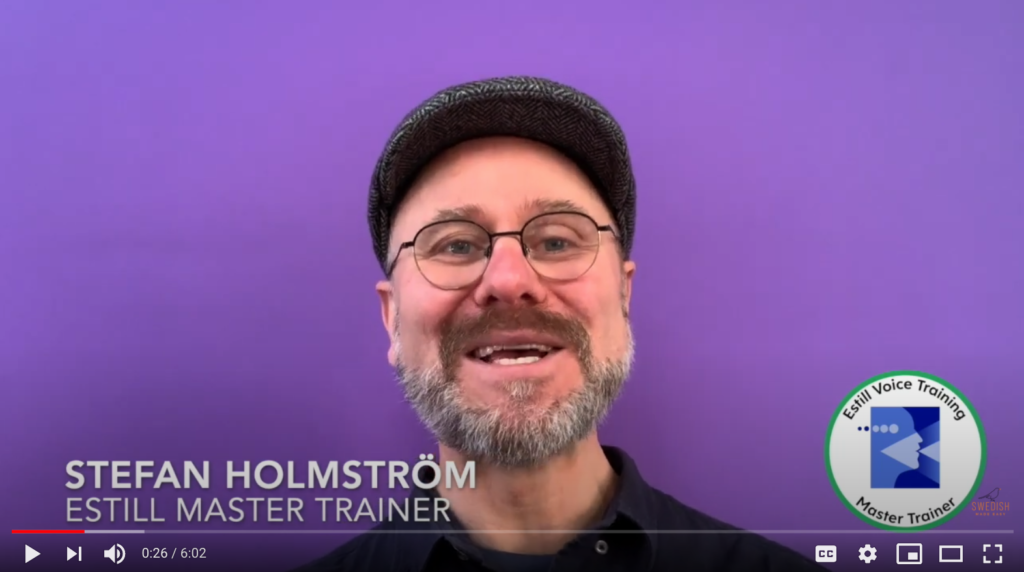 A few words about Å Ä and Ö
Å
Here is the first one of the three extra vowels in Swedish (they come in the end of the alphabet by the way, in this order: å, ä, ö). The challenge is to really distinguish them as separate vowels, and not just muddled versions of A and O. The Å can be thought of as the 'au' sound in (British accent) 'Paul'. Indeed, some Swedish Pauls actually spell their names Pål. The sound is long, as in a long 'Pååål', or 'poor'.
Ä
This letter can be thought of as the English 'ai' in 'pair', or 'hair'. The only thing to remember is that the mouth is actually quite wide, a bit more of a smile than when saying 'pair'.
Ö
Finally, the Ö is similar to the English sound 'i' in the word 'bird'. Or 'u' in the word 'fur'. Or 'ea' in the word 'heard'. The lips are fairly rounded, but also slightly trumpet-shaped.
And finally, the graduation test is to fully master the following Swedish tongue twister: Flyg fula fluga flyg, och den fula flugan flög (Fly, ugly fly, fly, and the ugly fly flew.).
Speak Like a Swede course
Skulle du vilja låta mer svensk? Har du aldrig lyckats uttala sjuksköterska, eller vad skillnaden är mellan Å, Ä och Ö? Eller när G eller K uttalas hårt eller mjukt? Känner du sig osäker på hur man betonar ord när man uttalar dem?
Would you like to sound more Swedish? Never got the hang of how to say sjuksköterska, or what the difference is between Å, Ä and Ö? Or when G or K is pronounced hard or soft? Feel unsure of where to stress a word when you pronounce it?
If this is you, then this course is definitely for you!