Hit-Boy Says He Produced Beyoncé's 'Renaissance' Cut "Thique" 8 Years Ago
"I had to sit on that beat for eight years!" the producer said.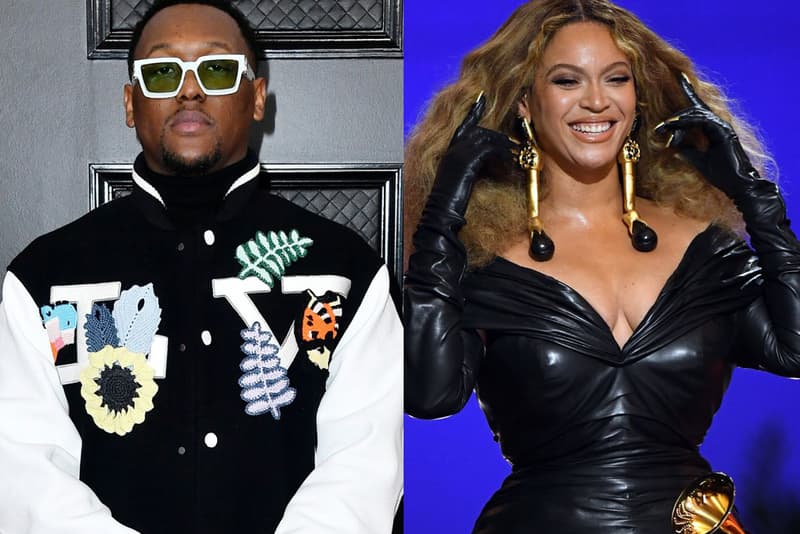 Beyoncé's long-awaited seventh studio album, Renaissance, dropped late last month. In August 2021, the singer revealed that she had been working on the LP for about a year, though it wouldn't be for about another year after that when she finally put out the project.
While most singles on Renaissance were presumably recorded in the past few years, Hit-Boy says that one hit track, "Thique," dates back to 2014.
Speaking on Rolling Stone's Music Now podcast, the producer shared they were working on an early iteration of "Thique" in tandem with a different Beyoncé collaboration.
The singer ultimately decided to shelve the beat but would go on to revisit it years later, eventually giving it a spot on her latest album.
"I had to sit on that beat for eight years!" Hit-Boy said on the podcast. "That's the way the game goes sometimes. I've had a lot of ups and downs in the game and certain people will perceive like, 'Oh, where's Hit-Boy been? What's Hit-Boy been doing?'"
"But then I'm sitting on stuff like "Thique" that just hasn't materialized yet," he added. "Y'all don't even know how ahead I really am. I've been holding onto legendary stuff, and there's plenty more."
The producer has worked with Beyoncé a few times over the past decade, producing several tracks on her 2013 LP XO. As for those wondering what Hit-Boy has been up to, he's also a frequent collaborator of Nas, having produced three studio albums for the rapper since 2020, with a fourth on the way.
Listen to Beyoncé's Renaissance cut "Thique" everywhere now.
In other music news, Blue Ivy Carter earned two gold plaques at 10 years old.